Calendar of Events
Sunday, September 1, 2019
True Grit Comedy: Brickyard Open Mic Night
September 1, 2019 — December 29, 2019
Category: Comedy and Free event
Sundays from 8-11 PM
Hosted by Brickyard Bar & BBQ and True Grit Comedy
4928 Homberg Dr., Knoxville, Tennessee 37919
Welcome back to Bearden, once again, for your local Sunday night Comedy open mic, hosted by David Habel. We'll be featuring some of the best comedians that Knoxville, East Tennessee, and beyond have to offer. Newcomers are encouraged and inclusivity is promoted. Come out, laugh, and take a break from life.
Sign-up: 8:00-8:30 - Mic goes Hot: 8:30
Historic Ramsey House: Ancient Sounds Celtic & Appalachian Outdoor Music Festival
Category: Festivals & special events, History & heritage, Kids & family and Music
Join us for the fourth annual Ancient Sounds Celtic & Appalachian Outdoor Music Festival.
Celebrate the "unofficial end of summer" (and hopefully the Vols first win of the 2019 season!) on the beautiful grounds of the Historic Ramsey House, 2614 Thorngrove Pike, Knoxville. Come hear Celtic and Appalachian music, performed by a lineup of regional talent, including Four Leaf Peat, The Missing Goats, Elza Gate, Wild Blue Yonder, The Good Thymes Ceilidh Band, Thistle Dew, Liza Jane Alexander and Fiddlin' Curly Cottrell. The fun starts at 2:00 p.m. and continues into the evening. Bring a comfy chair, sit in the shade of our large performance tent, and enjoy the sounds of our East Tennessee musical history. This event is rain or shine. Purchase tickets at www.ramseyhouse.org or call (865) 546-0745. Ticket price $15. Children 12 and under free.
2:00pm The Missing Goats
3:00pm Thistle Dew
4:00pm Wild Blue Yonder
5:00pm Elza Gate
6:00pm Good Thymes Ceilidh Band
7:00pm Four Leaf Peat
Roving musicians: Liza Jane Alexander & Fiddlin' Curley Cottrell
Historic Ramsey House, 2614 Thorngrove Pike, Knoxville, TN 37914. Information: 865-546-0745, www.ramseyhouse.org
Theatre Knoxville Downtown: Auditions for Murder on the Orient Express
August 31, 2019 — September 1, 2019
Category: Auditions, Free event and Theatre
Agatha Christie's Murder on the Orient Express by Ken Ludwig
Directed by Courtney Woolard
Performances: Oct 25-Nov 10, 2019
Rehearsals: begin Sep 9, Mon-Thu @ 7 pm (subject to change)
Audition Times
• Sat, Aug 31, 2:00 pm
• Sun, Sep 1, 2:00 pm
Available Roles
• 6 men, 5 women of various ages. [See web site for details.]
Audition Requirements
• No monologue is necessary. The audition will consist of cold readings from the script.
• A headshot and resume are helpful but not required.
• Please bring a detailed list of conflicts for Sep-Nov.
Auditions will be held at the theater. Theatre Knoxville Downtown, 800 S. Central Street, Knoxville, TN 37902. Information: 865-544-1999, www.theatreknoxville.com
Mast General Store Promenade Sale
August 30, 2019 — September 2, 2019
Category: Festivals & special events
Mast General Store, 402 South Gay Street, Knoxville, TN 37902, 865-546-1336
Promenade Sale in Knoxville
August 30-September 2
Bargains Galore Just Outside Our Back Door!
Join us for fun and bargains on our back porch. All items are 50% off the suggested retail prices and will include apparel, footwear, accessories, and home decor. Here's what you'll find:
50% OFF Women's Clothing from:
• Columbia
• Kühl
• Patagonia
• Royal Robbins
50% OFF Men's Clothing from:
• Columbia
• Kühl
• Patagonia
• Royal Robbins

50% OFF Kids' Clothing from:
• Sypder
50% OFF Footwear from:
• Børn (W's)
• Merrell (M's & W's)
• Bionica (W's)
50% OFF Accessories from:
• Mountainsmith

50% OFF Home Decor & Accessories from:
• Accents de Ville

Hours:
• Friday, August 30 - 10 a.m. - 9 p.m.
• Saturday, August 31 - 9 a.m. - 9 p.m.
• Sunday, September 1 - Noon - 6 p.m.
• Monday, September 2 - 10 a.m. - 9 p.m.

Parking:
There are several parking lots near the store, including the Promenade Deck and the State Street Garage. You'll also find on-street parking (don't forget to feed the meters) and additional spaces in the Market Square Garage.

www.mastgeneralstore.com
Clarence Brown Theatre: Million Dollar Quartet
August 28, 2019 — September 22, 2019
by Colin Escott and Floyd Mutrux, CBT Mainstage
There'll be a whole lotta shakin' going on at the Clarence Brown Theatre when the Tony Award winning musical "Million Dollar Quartet" takes the mainstage August 28, 2019 to September 22, 2019!
A Pay What You Can Preview performance, where patrons can name their own price, will be held Wednesday, August 28 with proceeds from these tickets benefitting The Joy of Music School. A pre-show reception for Clarence Brown Theatre Society members will take place prior to the Opening Night performance on August 30. A Behind the Scenes Sunday event focusing on what it takes to make the music happen on stage will take place following the September 1 matinee performance. An Actor Talk Back will take place Sunday, September 8 following the matinee performance. The Open Captioned performance is Sunday, September 15 at 2:00 pm. An additional "Broadway at the Keys" performance featuring Levi Kreis will take place September 23rd at 7:30 pm.
If you loved "Always, Patsy Cline," "Honky Tonk Angels," and "Lost Highway," you don't want to miss this Tony Award winning musical based on actual events! It's December 4, 1956 in Memphis, Tennessee. Elvis Presley, Jerry Lee Lewis, Carl Perkins and Johnny Cash hold an impromptu jam session at Sam Phillips' Sun Record Studios. "No doubt you will enjoy the music as you see familiar characters come to life, however you will not see impersonators but a cast of great musicians recreating the time, the music, and one day in American musical history. They are spirited, passionate and filled with youthful optimistic energy as they fight and find individual successes at the beginning of their careers," said director Kate Buckley.
Free and convenient parking is available in the McClung Tower Garage on Volunteer Boulevard.
Clarence Brown Theatre, 1714 Andy Holt Ave on the UT campus, Knoxville, TN 37996. For information: 865-974-5161, www.clarencebrowntheatre.com. For tickets: 865-974-5161, 865-656-4444, www.knoxvilletickets.com
Knoxville Museum of Art: Whistler & Company: The Etching Revival
August 23, 2019 — November 10, 2019
Category: Exhibitions & visual art and Free event
Whistler & Company includes nearly a dozen works by Whistler accompanied by more than 50 etchings by some of his most accomplished American and European contemporaries. Whistler's gritty images of the River Thames, views of Venice, and Parisian scenes are among works featured in the exhibition. Other artists who participated in the etching revival include Francis Seymour Haden, James McBey, Edwin Edwards, David Young Cameron, Muirhead Bone, Mortimer Menpes, Charles Meryon, Maxime Lalanne, Joseph Pennell, and Frank Duveneck, among others.
Although best known for innovative paintings such as Arrangements in Gray and Black No. 1 (popularly known as "Whistler's Mother"), Whistler was a talented printmaker. The exhibition Whistler & Company examines the artist's influential role in the etching revival of the 19th and early 20th centuries. This revival took hold in France, England and the United States. Artists set out to reestablish etching—the art of incising lines with an etching needle into a thin copper plate which was then inked and pressed into paper with the help of a printing press to create impressions—as an art form that could stand on its own. Inspired by Rembrandt, and the old masters, practitioners created remarkable original and expressive compositions that gained popularity with refined collectors and the broader public.
The legacy of expatriate American artist, James Abbott McNeill Whistler (Lowell, Massachusetts 1834-1903 London) was far-reaching, and his sphere of influence included early 20th-century East Tennessee. The Nicholson Art League, for instance, Knoxville's leading art group of the period, dedicated its entire December 1, 1911 program to Whistler. Led by noted impressionist Catherine Wiley, the gathering featured presentations including "Whistler's Influence on American Art," and Whistler, His Life and Work."
All of the works in in the exhibition are drawn from the Reading Public Museum's permanent collection of works on paper, which numbers more than 10,000. Whistler & Company: The Etching Revival is organized by the Reading Public Museum, Reading, Pennsylvania.
Knoxville Museum of Art, 1050 World's Fair Park Dr, Knoxville, TN 37916. Hours: Tuesday-Saturday, 10AM-5PM, Sunday, 1-5PM. Information: 865-525-6101, www.knoxart.org
Oak Ridge Playhouse: Blithe Spirit
August 23, 2019 — September 1, 2019
Category: Theatre
Showtimes
Fri Aug 23, 2019 | 8:00PM
Sat Aug 24, 2019 | 8:00PM
Sun Aug 25, 2019 | 2:00PM
Thu Aug 29, 2019 | 8:00PM
Fri Aug 30, 2019 | 8:00PM
Sat Aug 31, 2019 | 8:00PM
Sun Sep 1, 2019 | 2:00PM
A skeptical novelist invites an eccentric psychic medium to his placid country home as research for his latest book and is surprised to find that a séance summons the spirit of his long-dead first wife. Now that she is back, she's not going away and soon poor Charles has more on his hands than he ever bargained for.
FOR GENERAL AUDIENCES
Oak Ridge Playhouse, 227 Broadway, Oak Ridge, TN 37830. Information and tickets: 865-482-9999, www.orplayhouse.com
Ewing Gallery: Angle / Edge / Plane
August 21, 2019 — September 29, 2019
Category: Exhibitions & visual art and Free event
The Ewing Gallery is excited to kick off the fall semester with an exhibition of works by American sculptor, Ronald Bladen.
Angle / Edge / Plane features a collection of models, drawings, and photographs from the Estate of Ronald Bladen and the Loretta Howard Gallery.
Ronald Bladen (1918 – 1988) was a Minimalist best known for his large-scale sculptures. He is often credited with influencing fellow Minimalists Carl Andre, Donald Judd, and Sol LeWitt. Sculptures by Ronald Bladen have been featured in exhibitions at important public institutions including at the Albright Knox Art Gallery, Detroit Institute of Arts, Documenta 4, Kassel, Germany, Hirshhorn Museum and Sculpture Garden, The Jewish Museum, Los Angeles County Museum of Art, The Museum of Modern Art, New York, Philadelphia Museum of Art, San Francisco Museum of Modern Art, Solomon R Guggenheim Museum, Vancouver Art Museum, The Walker Art Center, and the Whitney Museum of American Art, New York among others.
Ewing Gallery, 1715 Volunteer Blvd on the UT campus, Knoxville, TN 37996. Information: 865-974-3200, www.ewing-gallery.utk.edu
Knoxville Children's Theatre: Robin Hood & His Merry Men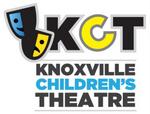 August 16, 2019 — September 1, 2019
Category: Kids & family and Theatre
ROBIN HOOD & HIS MERRY MEN
August 16 - September 1

The Sheriff of Nottingham will stop at nothing to see Prince John ascend to the English throne. But Little John, Will Scarlet, Friar Tuck, and Maid Marian team up with the daring Robin Hood to see justice return to London.

Performances are typically Thursday-Sunday, and tickets are $12 per Adult, $10 per child. Reservations are strongly recommended. Group rates are available for groups of 12 or more by making advance reservations by phone. Knoxville Children's Theatre, 109 E. Churchwell Avenue, Knoxville, TN 37917. Information: 865-208-3677, www.knoxvillechildrenstheatre.com
TVUUC Gallery: Art by David Denton and Allen Monsarrat
August 12, 2019 — October 8, 2019
Category: Exhibitions & visual art and Free event
Reception Friday, August 16, 6:00 to 7:30 pm. Artists' talks at 6:30 pm.
Free and open to the public

David Denton
This work is the byproduct of exploration into the potential for artistic expression using the new technologies of the Virtual World and digital photography. Denton said, "I finally made my peace with the rigidity of the computer and went into partnership with it to explore ways to stumble onto appealing images." The images are the result of manipulating photographs mostly taken with a smart phone and altered in Photoshop. Denton subjects them to a series of random commands, frequently with no idea of what might result. His primary role as the artist is mostly deciding what to keep. "The greatest benefit for me has been learning to view the real world through the photographer's eye," he said, "focusing on the interesting and appealing and ignoring the ugly and banal, making the visual aspect of life far more enjoyable."

Allen Monsarrat
Monsarrat's artwork begins with his own photography. "This allows me to carefully design my composition and include as much detailed information as I choose," he said. "More important, as my reference source, it allows me to study the nuances of color, light and reflection and how they change across a seemingly uniformly colored surface." Using translucent layers of paint, he is able to build depth unachievable with ink on paper. "To counter my tendency toward too much realism," he said, "I began working in pastels in 2018. It is still representational work, but much more graphic, as the pastel pigments lie on top of the paper and on top of one another. They don't mix like paint. It is the eye and brain that do the blending."

Tennessee Valley Unitarian Universalist Church, 2931 Kingston Pike, Knoxville, TN 37919. Gallery hours: M-Th 10-5, Su 10-1. Information: 865-523-4176, www.tvuuc.org
Art Market Gallery: Featuring Mary Saylor and Lynnda Tenpenny
August 2, 2019 — September 1, 2019
Category: Exhibitions & visual art, Fine Crafts and Free event
August Featured Artists - First Friday Reception: August 2, 5:30 – 9 p.m.
Mary Saylor has been fascinated by all sorts of artistic endeavors from her childhood and was raised by parents who themselves were creative individuals. Mary obtained a Bachelor of Fine Arts degree from Ohio University with a minor in Sculpture and over the years, she has dabbled in various creative outlets including drawing, quilting, painting, woodcarving and clay, but recently has focused on paper mache sculptures. Mary has a profound love and appreciation of all animals, great and small, and this devotion is clearly seen in her whimsical, humorous animal sculptures. She thoroughly enjoys the process of creating each and every piece and hopes they bring nearly as much happiness and joy to everyone who views them.
Bio: Lynnda Tenpenny is an award-winning artist, a native East Tennessean, and a UT grad. She is a member of the Art Market Gallery and Foothills Craft Guild, and has served on boards of both and as President of both. Lynnda has art in several regional collections, including Park West Hospital, UT Hospital, Women's Contemporary Health, and others.
Statement: I love paint, papers, patterns, colors, and layers; I love experimenting with various materials to com-bine these elements into something fun and interesting. The glimpses of things "hidden" under previous layers or partially visible letters and numbers lets the viewer create their own story. We recently moved to a house (and new studio) where we see the most beautiful sunsets every evening. Apparently I never saw sunsets before!! I've tried to incorporate the delicate colors and nuances of the clouds into my work; it's a goal in progress and as with all art, it's evolving. Lynnda Tenpenny www.LtenArt.com. Facebook: www.Facebook.com/LynndaTenpennyArt.
Art Market Gallery, 422 S. Gay St, Knoxville, TN 37902. Hours: Tu-Sa 11-6, Su 1-6. Information: 865-525-5265, www.artmarketgallery.net