Calendar of Events
Wednesday, September 25, 2019
West African Community Dance Classes
September 25, 2019 — December 18, 2019
Category: Classes & workshops, Dance and Kids & family
Weekly West African dance classes taught by Alaba Mitchum with live drumming provided by Indigenous Vibes.
Wednesdays, 7-8:30 PM
Weekly class fee: $10, $7 for students
Hosted by Knoxville African Dance
At Broadway Academy of Performing Arts, 706 N. Broadway St., Knoxville, TN
www.facebook.com/KnoxvilleAfricanDance
Knoxville Symphony Orchestra: The Q Series

Category: Culinary arts and Music
The Knoxville Symphony Orchestra presents the KSO Q Series at The Emporium Center for classical music Wednesdays! Single tickets are $18 in advance/$20 at the door.
This concert features a one-hour performance by the Principal Quartet and Woodwind Quintet and tickets include lunch.
100 S. Gay Street, Knoxville, TN 37902. Tickets and information: 865-291-3310, www.knoxvillesymphony.com
Bijou Theatre: Mountainfilm on Tour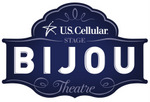 Category: Film and Science & nature
FILMS STARTS AT 7:30PM
Mountainfilm on Tour is coming back to Knoxville this fall, and bringing a selection of culturally rich, adventure-packed and inspiring documentary films curated from the Mountainfilm festival held every Memorial Day weekend in Telluride, Colorado!
At Bijou Theatre, 803 S. Gay Street, Knoxville, TN 37902. Information/tickets: 865-522-0832, www.knoxbijou.com, www.ticketmaster.com
McClung Museum: Science in Motion Exhibition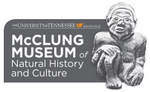 September 20, 2019 — January 5, 2020
Category: Exhibitions & visual art, Free event and History & heritage
Science in Motion: The Photographic Studies of Eadweard Muybridge, Berenice Abbott and Harold Edgerton
Photography itself was born out of a passionate engagement between art and science.
"…there needs to be a friendly interpreter between science and the layman. I believe that photography can be this spokesman, as no other form of expression can be; for photography, the art of our time, the mechanical scientific medium which matches the pace and character of our era, is attuned to the function. There is an essential unity between photography, science's child, and science, the parent."
—Berenice Abbott, Photography and Science, 1939
Photography's pioneers, Josef Nicéphore Niépce, Louis-Jacques-Mandé Daguerre and William Henry Fox Talbot, were inventors, scientists and mathematicians. The results of their intellectual endeavors dramatically affected the art form and forged a reciprocal relationship between art and science in photography that has continued to this day.
This exhibition of thirty-six photographs offers a rich and extensive view of the scientific studies done by three of photography's greats—Eadweard Muybridge, Berenice Abbott and Harold Edgerton. Each of these artists invented devices to study and represent aspects of light and motion scientifically and photographically. Their works not only illustrate scientific phenomena clearly and elegantly but also reveal the artists' individual artistic sensibilities.
McClung Museum of Natural History and Culture, 1327 Circle Park Dr on the UT campus, Knoxville, TN 37996. Hours: Monday-Saturday, 9AM-5PM, Sunday, 1-5PM. Information: 865-974-2144, http://mcclungmuseum.utk.edu
Pellissippi State: Jane Reeves and Jess Courtney Exhibition
September 16, 2019 — October 4, 2019
Category: Exhibitions & visual art, Fine Crafts and Free event
Sculpture and photography from two of Southern Indiana's finest K-12 art teachers. These thought-provoking works explore an array of imagery and process.
Hardin Valley Campus of Pellissippi State: 10915 Hardin Valley Road, Knoxville, TN 37932. Bagwell Center Gallery hours: M-F 9 AM - 9 PM. Information: 865-694-6405, www.pstcc.edu/arts
Carson-Newman University: 14th Biennial Art Faculty Exhibition
September 13, 2019 — October 26, 2019
Category: Exhibitions & visual art, Fine Crafts and Free event
New and recent artwork in a variety of media by our current C-N Art Department faculty members: Amy Jo Adamovich, Lisa Flanary, Heather Hartman Folks, Julie Rabun, Stephanie Harris Trevor and David Underwood.
Opening reception: Thu Sep 12, 3-5 PM
Homecoming reception: Sat Oct 26, 10 AM - 2 PM
Closed for Fall Break, Oct 17-20
Omega Gallery at Carson-Newman University, Warren Art Building, corner of Branner & S. College Streets, Jefferson City, TN 37760. Gallery hours: M-F 8-4. Information: 865-471-4985, www.cn.edu
Fountain City Art Center: Open Show "Red"
September 13, 2019 — October 9, 2019
Category: Exhibitions & visual art and Free event
Theme: Red
Presentation of awards, 7 PM, will be made at the opening reception, 6:30 – 8:00 PM, Friday, September 13. Friends and family of the artists are encouraged to attend!
Fountain City Art Center, 213 Hotel Ave, Knoxville, TN 37918. Hours: Tu-Th 9-5, or by appointment. Information: 865-357-2787, www.fountaincityartcenter.com
Westminster Presbyterian Church Schilling Gallery: Artwork by Knoxville Miniature Society and Art Group 21
September 12, 2019 — October 27, 2019
Category: Exhibitions & visual art and Free event
Hours: Monday thru Thursday, 9 AM to 4PM, Friday 9 AM to noon
6500 Northshore Drive, 865-584-3957 or www.wpcknox.org
HoLa Hora Latina: Frutos Latinos exhibition
September 6, 2019 — October 15, 2019
Category: Exhibitions & visual art, Fine Crafts and Free event
A unique exhibition by HoLa Hora Latina member artists celebrating Hispanic Heritage Month - one exhibition, two venues!
Opening Fri Sep 6, 5-9 PM at the Emporium
Then, on display at the Knoxville Museum of Art from Sep 18 - Oct 15. Knoxville Museum of Art, 1050 World's Fair Park Dr, Knoxville, TN 37916. Hours: Tu-Sa 10-5, Su 1-5. Information: 865-525-6101, www.knoxart.org
Information: 865-335-3358, www.holahoralatina.org
First Friday at Rala with Ryan Blair
September 6, 2019 — September 30, 2019
Opening Reception 6-9PM Sept. 6
Category: Exhibitions & visual art
Bout a Mile Up the Holler" - First Friday at Rala with Ryan Blair:
September 6th 6-9PM (Will be on display the entire month)
Join us in welcoming Ryan Blair as our September First Friday artist. Blair's current work consist of paintings and mixed media pieces based on his observations and experiences of living in the south. Come meet the artist and view all of the rad art he's been makin' and creatin'!
Rala
112 W. Jackson Ave
Knoxville, TN 37902
PH: (865) 525-7888
Instagram: @ShopRala
Soft/Serration: Current Works by Annie Rochelle and Colleen Thornbrugh
September 6, 2019 — September 30, 2019
Category: Exhibitions & visual art and Free event
Opening Reception is Friday, September 6, 2019 5pm-7pm
Annie Rochelle is a practicing artist working and living in her hometown of Knoxville, Tennessee. Rochelle received a Bachelors of Fine Art in Painting and Art History at the Maryland Institute College of Art in Baltimore, Maryland and studied Italian Renaissance Art History and Painting Conservation at the Studio Art Centers International in Florence, Italy. Her artistic interests are divided: between draftsmanship and experimental abstraction; the challenging marriage of Old Masters' techniques and traditional subject matter with contemporary aesthetics and social sensibilities. Her new interest in botanical forms have opened a new investigation into the relationships among human, artificial, and natural aesthetics.
Follow Annie: Portfolio: aerochelle.com, Instagram: a.e.rochelle, Facebook: Studio of A. E. Rochelle
Colleen Thornbrugh is a teaching artist from Knoxville, TN who loves to create artwork and foster a love for art in her students. Colleen graduated from Huntington University with a Bachelor's Degree in Animation, and her work in animation has been featured in multiple children's film festivals. Colleen is an active painter and works daily to improve her craft. Colleen's paintings are mainly non-representational, meant to evoke the inner landscape. She has been teaching art and animation for over a decade, and one of her greatest joys in life is helping her students find their creative voices. As a teaching artist, Colleen has led art classes for hundreds of children in many different area elementary schools. She is the also coordinator for the Community School outreach programs at the Knoxville Museum of Art.
Mon: 9am-8:30pm
Tues: 9am-8:30pm
Wed: 9am-8pm
Thurs: 9am-6pm
Fri: 9am-2 pm
Sat: 9:30am-2 pm
Knoxville Arts & Fine Crafts Center, 1127 Broadway Suite B, Knoxville, TN 37917. Information: 865-523-1401, http://knoxvilletn.gov/cms/One.aspx?portalId=109562&pageId=15402751
Art Market Gallery: Featuring Dennis Sabo & Johnny Glass
September 6, 2019 — September 29, 2019
Category: Exhibitions & visual art, Fine Crafts and Free event
September Featured Artists - First Friday Reception: September 6, 5:30 – 9 p.m.
Both painterly and emotionally charged, Debbis Sabo photographic artwork is reminiscent of how the impressionists recorded light. His fine art natural world abstracts and landscapes are often sought out by home decor and interior designers and has been included in solo and group art gallery exhibitions, commercial installations and private home collections throughout the United States and internationally. Says Dennis, "My September art exhibition covers our aqueous planet Earth from the marshes of Acadia National Park, Maine to the surf conditions in Tennessee and ends in Botswana, Africa. The art of photography is not taking a shot but transforming a composition into an emotional in-teraction with the viewer. My interest is in the natural details; how the environment on a particular day, in a par-ticular light, and at a particular moment in time correlates to my personal vision and interpretation of nature." www.dsabophoto.com
Johnny Glass began his glass career in Los Angeles, CA, where he was first introduced to glass at Santa Monica College. In 2008 he formed Glass by Glass LLC and began traveling the west coast art show markets. In 2012, Johnny decided to expand his market and finish his BFA; he returned to Knoxville, Tennessee, where he grew up, to open Glass by Glass's east coast mobile Glassblowing studio. Johnny received a Bachelor of Fine Arts majoring in glass from Tennessee Technological University's, Appalachian Center for Crafts in 2016, Graduating Cum Laude. Glass by Glass studios is now a bi-coastal Mobile Glass Studio Extravaganza. Glass by Glass, has made it their mission to bring a new awareness and interest back to the art of glass. 2016 - 2017 were big years for Johnny and GbyG, performing thousands of live glass demos throughout the US. From craft fairs, public schools, music venues to museums, Glass by Glass Studios participated in over 30 plus live glass events in 6 states. In 2016 Johnny's sculptures were selected to participate in the Tennessee crafts best of show, held at the Reese museum in Johnson City TN. In the Summer of 2017, Johnny ran the glass studio at Buck's Rock summer camp in New Milford, NY continuing his love for teaching. Johnny Glass resides in New Orleans LA where he teaches glass sculpture at Tulane University while he is receiving his MFA. www.GlassbyGlass.com
Art Market Gallery, 422 S. Gay St, Knoxville, TN 37902. Hours: Tu-Sa 11-6, Su 1-6. Information: 865-525-5265, www.artmarketgallery.net