Calendar of Events
Saturday, September 14, 2019
WDVX & ORNL Federal Credit Union: Summer Sessions
Category: Free event, Kids & family and Music
East Tennessee's Own WDVX and ORNL Federal Credit Union present The Summer Sessions at Bissell Park in Oak Ridge. Join us for the second year of free summer music concerts, open to the public. Bring your lawn chairs and your friends and family for an evening of free Americana roots music. Oak Ridge's own Crafter's Brew will be on-site with craft beer along with local food truck vendors.
SEPTEMBER 14 – Molly Tuttle / Alex Leach
WDVX: Kidstuff Live with Bill Crosby and the Pet Snail Band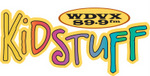 September 14, 2019
10-11 AM
Category: Free event, Kids & family and Music
The best way to give somebody a love and appreciation of their culture is to start 'em out when they're young. Hosted by Sean McCollough, Kidstuff on WDVX is a show full of great music that kids and kids at heart will love.
Tune in or join us. 89.9 | 102.9 | 93.9 | wdvx.com
Special Guest Bill Crosby and the Pet Snail Band - 10-11 AM
WDVX, 301 S. Gay Street, Knoxville, TN 37902. Information: 865-544-1029, www.wdvx.com
Monroe Area Council for the Arts: Rubiks Groove
Category: Festivals & special events and Music
MACA presents its 25th Annual Performance Series in celebration of Monroe County's Bicentennial Year!
September 14, 2019, 6-11 PM @ Sequoyah Birthplace Museum Amphitheater
We are takin you back to the 80's & 90's with Rubiks Groove! Rubiks Groove is a premier 'outside of the box' 80s & 90s tribute band. This high energy, character driven act will take you back to the best era of music with a complete 360 degree interactive experience that includes live music from rock to hip hop, characters, costumes and videos. Come experience the show that will change your life! The live entertainment singers are high-energy performers who have shared the stage with Prince, Humpty, Bon Jovi, and The Cure. Don't miss the act that has caught the national attention of NBC's America's Got Talent!!! Dance the night away to your favorite songs from the 80's and 90's!
While you're here, take the opportunity to explore the Sequoyah Birthplace Museum at the discounted rate of $2.50 from 5-8pm.

Contest start at 6Pm! Dress in your best 80's-90's attire to win a prize. Don't forget the Aquanet and enter in our Big Hair Contest to win a prize! Rubiks Groove will perform from 7-11pm. Slap bracelets will be given out while supplies last! Food and beverage vendors will be onsite! Bring your own chairs or blankets!
SAVE $5 IF YOU PRE-ORDER RUBIKS GROOVE TICKETS $25 AT THE GATE
Info: 423-442-3210 or www.monroearts.com
Deep Rest: Restorative Yoga Workshop with Siobhan McAuley
Category: Classes & workshops and Health & wellness
DEEP REST: RESTORATIVE YOGA WORKSHOP
Saturday, September 14th, 2-4pm
Saturday, October 12th, 2-4pm
Saturday, November 9th, 2-4pm
Saturday, December 14th, 2-4pm
Learn to practice deep rest, teaching the body how to respond, rather than react to life, while reducing the constant busyness of the mind. This allows us to make friends with our bodies and to learn how to inhabit them and our lives fully. $40
https://www.glowingbody.net/product/restorative-yoga-workshop/
A1LabArts: World Cyanotype Day Flags
Category: Classes & workshops and Exhibitions & visual art
September 14 @ 1:00 pm - 3:00 pm
Join us as we make flags to display in Johnson City, Texas for World Cyanotype Day at A Smith Gallery!
Learn about Anna Atkins, one of our favorite ladies in Photography, and the process of making basic Cyanotypes, or blue prints. Each participant will make two flags: one to keep and one to send to Texas. We will offer additional paper and fabric scraps for experimentation.
This class is friendly for ALL ages! Little kiddos are free, but please buy a ticket for anyone over 10+. A family pack is intended only for immediate family members to use. https://www.a1labarts.com/event/world-cyanotype-day-flags/
A1LABARTS, 23 Emory Place, Knoxville TN 37917
https://www.a1labarts.com/
Knoxville Children's Theatre: Charlotte's Web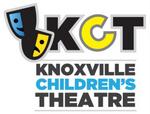 September 13, 2019 — October 6, 2019
Category: Kids & family and Theatre
Knoxville Children's Theatre will present a live stage adaptation of the classic children's novel Charlotte's Web, by E. B. White. The play will be performed September 13 through October 6: Thursdays and Fridays at 7 PM, Saturdays at 1 PM and 5 PM, and Sundays at 3 PM.
Charlotte's Web is one of the top 100 bestselling books of all time and the best-selling children's paperback book ever. The New York Times called it "just about perfect, and just about magical in the way it is done." Tony-winning playwright Joseph Robinette's touching and faithful stage version will make audiences believe this beloved book is coming to life on the KCT stage.
In rural Maine, Wilbur, a young orphan pig, is loved by his owner, Fern Arable. But the pig is destined to be slaughtered for food, and as soon as he is old enough, the Arables send the pig to his fate on the Zuckerman family farm. A lonely, childless spider named Charlotte, who lives in a dark corner of the Zuckerman's barn, takes pity on the pitiful little pig and decides to do what she can to save his life. Wilbur is grateful for this mysterious mother figure, but the act of true motherhood will come at a costly price for the tiny spider. The play is performed by 19 talented young actors, from ages 7 to 17.
Reservations are strongly recommended. Knoxville Children's Theatre, 109 E. Churchwell Avenue, Knoxville, TN 37917. Information: 865-208-3677, www.knoxvillechildrenstheatre.com
Theatre Knoxville Downtown: All in the Timing
September 13, 2019 — September 29, 2019
Featuring six diverse but equally hysterical one-act comedies, David Ives' All in the Timing is a witty, romantic, absurd, and existentially-minded evening of theatre.
In Sure Thing, a couple on a first date has the opportunity to reset and try again each time they say the wrong thing. Words, Words, Words takes the "infinite monkey theorem"– the idea that given enough time, three monkeys in a room could eventually compose any given text, including Shakespeare's Hamlet — and turns it into reality. In The Universal Language, a shy young woman places her faith in her fraudulent language tutor, who is changed for the better when he discovers the language they share: not the the made-up "Unamunda" that he professes to be fluent in, but rather the language of love. Philip Glass Buys a Loaf of Bread is an existential mini-musical parody based on the work of composer Philip Glass. In The Philadelphia, a man discovers that he's entered a strange pocket of the universe where the only way to get what he wants is to ask for the opposite. Finally, in Variations on the Death of Leon Trotsky, the audience is treated to the hilarious vision of the famous Marxist waxing poetical — and dying, over and over and over again.
Winner of the John Gassner Playwriting Award.
Theatre Knoxville Downtown, 800 S. Central Street, Knoxville, TN 37902. Information & tickets: 865-544-1999, www.theatreknoxville.com
Knoxville Walking Tours to benefit Knoxville History Project
September 13, 2019 — September 22, 2019
Category: Festivals & special events, History & heritage and Lectures
For tour descrpitions and to purchase tickets, visit www.knoxvillewalkingtours.com
9/13/19 - The Early Years at 10:30 am & Shadow Side Ghost Tour at 8:00 pm
9/14/19 - Side Street Shadows Ghost Tour at 8:00 pm
9/15/19 - The Civil War in Knoxville at 4:30pm
9/18/19 - Gunslingers at 2:00pm
9/20/19 - The Civil War in Knoxville at 10:30am & Shadow Side 2: Old City Ghosts at 8:00pm
9/21/19 - Side Street Shodows Ghost Tour at 8:00pm
9/22/19 - Knoxville's Musical History at 2:30pm & Literary Heritage at 5:00pm
For more information on upcoming events for Knoxville History Project, visit http://knoxvillehistoryproject.org/events/
Knoxville Film Festival
September 13, 2019 — September 15, 2019
Category: Festivals & special events and Film
2019 will be the 16th year for the Knoxville Film Festival. Originally the Secret City Film Festival, Founder and Executive Director Keith McDaniel moved the film festival to Knoxville in 2013 and rebranded it as the Knoxville Film Festival to create the largest and most complete film festival in the region. Held at Knoxville's arthouse theater, the Regal Downtown West Cinema 8, the Knox Film Fest has become the region's destination for independent cinema. Each year, the Knoxville Film Festival has close to 4,000 in attendance.
From Opening Night to the Awards Ceremony, the 2019 Knoxville Film Festival promises to be an exciting weekend filled with great films, networking opportunities, and fun-filled social activities.
With strong support from Regal Entertainment Group (the world's largest theater chain whose headquarters happen to be in Knoxville), along with strong local corporate sponsorship, the 2019 Knoxville Film Festival will be held September 13-15, 2019, at the Regal Downtown West Cinema 8 [1640 Downtown West Blvd, Knoxville 37919]. https://www.knoxfilmfest.com/2019-kff
Museum of Appalachia: Days of the Pioneer Antique Show & Sale
September 13, 2019 — September 14, 2019
Category: Festivals & special events, History & heritage, Kids & family, Music and Science & nature
On Friday and Saturday, September 13-14, 2019, the Museum of Appalachia will host the 8th annual "Days of the Pioneer" Antique Exposition. This two-day event has become one of the premiere celebrations in the antique world, with over 60 of the nation's leading dealers portraying the finest selection of 18th and 19th century antiques.
The event will also feature traditional music and shape-note singing, historical encampments, craftsmen demonstrating the pioneer skills of sawmilling, blacksmithing, sorghum making, spinning, weaving, coopering and more, as well as an ample choice of delectable Southern cooking.
"With music, demonstrations and the Museum itself, this event is so much more than a typical antique show," according to Museum President, Elaine Meyer. "Attendees get to view an amazing collection of Appalachian artifacts in their historical setting and then have the opportunity to purchase similar items from some of the best antique dealers in the country."
"Now more than ever it's so important for us to remember our roots and keep our Nation's history alive. Collecting early American and primitive antiques, and supporting living history museums, like the historic Museum of Appalachia, is a wonderful way to embrace the past. What better way to do both, than attend the 'Days of the Pioneer' Antique Show?" says Jill Peterson, host of the event and publisher of A Simple Life magazine.
Admission to the expo includes a tour of the Museum farm and village, which is home to more than 36 historic log structures, exhibit halls filled with thousands of Appalachian artifacts, heirloom gardens and farm animals.
Advance discounted tickets are still available through Friday, August 30th. Tickets can be purchased at the gate on the day of the event for $20 per adult age 18 & up, $10 for Youth ages 13-17, $6 for children ages 5-12. Children under 5 are free. Event ticket purchases may be applied toward an upgrade to an annual museum membership.
"Days of the Pioneer" is free for Museum of Appalachia members.
Museum of Appalachia, 2819 Andersonville Hwy., Clinton, TN 37716 (16 miles north of Knoxville at I-75, exit 122, then one mile east). Open every day except Thanksgiving and Christmas. Information: 865-494-7680, www.museumofappalachia.org