Calendar of Events
Saturday, September 14, 2019
WDVX & ORNL Federal Credit Union: Summer Sessions
Category: Free event, Kids & family and Music
East Tennessee's Own WDVX and ORNL Federal Credit Union present The Summer Sessions at Bissell Park in Oak Ridge. Join us for the second year of free summer music concerts, open to the public. Bring your lawn chairs and your friends and family for an evening of free Americana roots music. Oak Ridge's own Crafter's Brew will be on-site with craft beer along with local food truck vendors.
SEPTEMBER 14 – Molly Tuttle / Alex Leach
WDVX: Kidstuff Live with Bill Crosby and the Pet Snail Band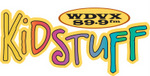 September 14, 2019
10-11 AM
Category: Free event, Kids & family and Music
The best way to give somebody a love and appreciation of their culture is to start 'em out when they're young. Hosted by Sean McCollough, Kidstuff on WDVX is a show full of great music that kids and kids at heart will love.
Tune in or join us. 89.9 | 102.9 | 93.9 | wdvx.com
Special Guest Bill Crosby and the Pet Snail Band - 10-11 AM
WDVX, 301 S. Gay Street, Knoxville, TN 37902. Information: 865-544-1029, www.wdvx.com
Monroe Area Council for the Arts: Rubiks Groove
Category: Festivals & special events and Music
MACA presents its 25th Annual Performance Series in celebration of Monroe County's Bicentennial Year!
September 14, 2019, 6-11 PM @ Sequoyah Birthplace Museum Amphitheater
We are takin you back to the 80's & 90's with Rubiks Groove! Rubiks Groove is a premier 'outside of the box' 80s & 90s tribute band. This high energy, character driven act will take you back to the best era of music with a complete 360 degree interactive experience that includes live music from rock to hip hop, characters, costumes and videos. Come experience the show that will change your life! The live entertainment singers are high-energy performers who have shared the stage with Prince, Humpty, Bon Jovi, and The Cure. Don't miss the act that has caught the national attention of NBC's America's Got Talent!!! Dance the night away to your favorite songs from the 80's and 90's!
While you're here, take the opportunity to explore the Sequoyah Birthplace Museum at the discounted rate of $2.50 from 5-8pm.

Contest start at 6Pm! Dress in your best 80's-90's attire to win a prize. Don't forget the Aquanet and enter in our Big Hair Contest to win a prize! Rubiks Groove will perform from 7-11pm. Slap bracelets will be given out while supplies last! Food and beverage vendors will be onsite! Bring your own chairs or blankets!
SAVE $5 IF YOU PRE-ORDER RUBIKS GROOVE TICKETS $25 AT THE GATE
Info: 423-442-3210 or www.monroearts.com
Knoxville Children's Theatre: Charlotte's Web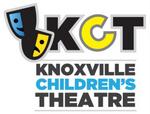 September 13, 2019 — October 6, 2019
Category: Kids & family and Theatre
CHARLOTTE'S WEB
September 13 - October 6

E. B. White's classic book follows little Wilbur the Pig onto the Zuckerman's farm. Before long, he has made friends with the barn animals, even forging an unlikely kinship with Charlotte the Spider. What could the future hold for the twosome?
Performances are typically Thursday-Sunday, and tickets are $12 per Adult, $10 per child. Reservations are strongly recommended. Group rates are available for groups of 12 or more by making advance reservations by phone. Knoxville Children's Theatre, 109 E. Churchwell Avenue, Knoxville, TN 37917. Information: 865-208-3677, www.knoxvillechildrenstheatre.com
Theatre Knoxville Downtown: All in the Timing
September 13, 2019 — September 29, 2019
Featuring six diverse but equally hysterical one-act comedies, David Ives' All in the Timing is a witty, romantic, absurd, and existentially-minded evening of theatre.
In Sure Thing, a couple on a first date has the opportunity to reset and try again each time they say the wrong thing. Words, Words, Words takes the "infinite monkey theorem"– the idea that given enough time, three monkeys in a room could eventually compose any given text, including Shakespeare's Hamlet — and turns it into reality. In The Universal Language, a shy young woman places her faith in her fraudulent language tutor, who is changed for the better when he discovers the language they share: not the the made-up "Unamunda" that he professes to be fluent in, but rather the language of love. Philip Glass Buys a Loaf of Bread is an existential mini-musical parody based on the work of composer Philip Glass. In The Philadelphia, a man discovers that he's entered a strange pocket of the universe where the only way to get what he wants is to ask for the opposite. Finally, in Variations on the Death of Leon Trotsky, the audience is treated to the hilarious vision of the famous Marxist waxing poetical — and dying, over and over and over again.
Winner of the John Gassner Playwriting Award.
Theatre Knoxville Downtown, 800 S. Central Street, Knoxville, TN 37902. Information & tickets: 865-544-1999, www.theatreknoxville.com
Knoxville Film Festival
September 13, 2019 — September 15, 2019
Category: Festivals & special events and Film
2019 will be the 16th year for the Knoxville Film Festival. Originally the Secret City Film Festival, Founder and Executive Director Keith McDaniel moved the film festival to Knoxville in 2013 and rebranded it as the Knoxville Film Festival to create the largest and most complete film festival in the region. Held at Knoxville's arthouse theater, the Regal Downtown West Cinema 8, the Knox Film Fest has become the region's destination for independent cinema. Each year, the Knoxville Film Festival has close to 4,000 in attendance.
From Opening Night to the Awards Ceremony, the 2019 Knoxville Film Festival promises to be an exciting weekend filled with great films, networking opportunities, and fun-filled social activities.
With strong support from Regal Entertainment Group (the world's largest theater chain whose headquarters happen to be in Knoxville), along with strong local corporate sponsorship, the 2019 Knoxville Film Festival will be held September 13-15, 2019, at the Regal Downtown West Cinema 8 [1640 Downtown West Blvd, Knoxville 37919]. https://www.knoxfilmfest.com/2019-kff
Flying Anvil Theatre: The Hammer Ensemble
September 12, 2019 — September 15, 2019
Category: Theatre
Expect hard-hitting original work by this ensemble of actors dedicated to illuminating issues in our community, led by Artistic Director John Ferguson and playwright Linda Parsons.
Flying Anvil Theatre, 1300 Rocky Hill Road, Knoxville. Information: 865-357-1309, www.flyinganviltheatre.com
Bijou Theatre: Red Summer
September 12, 2019 — September 15, 2019
7:30PM
Category: History & heritage and Theatre
Red Summer comes to the Bijou Theatre as part of Carpbetbag Theatre's 50th Anniversary Celebration

WWI ended in 1919. Black men who served felt they deserved the full rights of citizenship and higher social status in return for their patriotic service. Meanwhile, lynch mobs murdered 78 African-Americans, ten of whom were veterans. East Tennessee was a place where a trade group proclaimed: "There are no Ku Klux Klan outrages here. We are a distinct and peculiar people."

Red Summer, directed by Leilani Chan, is a drama based on events that occurred right here in Knoxville, TN during the racially charged Summer of 1919. It tells the story of a model African American community unable to escape the horrors of mob violence. "In the early hours of Saturday morning, August 30, 1919, a young white woman, Bertie Lindsay, was shot and killed in the bedroom of her home. Before dawn, a black man had been arrested and charged with the crime.

Join the longest running Black Theater in the U.S. as they tell this incredibly important story.

At the Bijou Theatre, 803 S. Gay Street, Knoxville, TN 37902. Thu-Sat at 7:30 PM, Sun at 4 PM. Tickets $25, purchase tickets: http://www.carpetbagtheatre.org/events
Art Market Gallery: Featuring Dennis Sabo & Johnny Glass
September 6, 2019 — September 29, 2019
Category: Exhibitions & visual art, Fine Crafts and Free event
September Featured Artists - First Friday Reception: September 6, 5:30 – 9 p.m.
Both painterly and emotionally charged, Debbis Sabo photographic artwork is reminiscent of how the impressionists recorded light. His fine art natural world abstracts and landscapes are often sought out by home decor and interior designers and has been included in solo and group art gallery exhibitions, commercial installations and private home collections throughout the United States and internationally. Says Dennis, "My September art exhibition covers our aqueous planet Earth from the marshes of Acadia National Park, Maine to the surf conditions in Tennessee and ends in Botswana, Africa. The art of photography is not taking a shot but transforming a composition into an emotional in-teraction with the viewer. My interest is in the natural details; how the environment on a particular day, in a par-ticular light, and at a particular moment in time correlates to my personal vision and interpretation of nature." www.dsabophoto.com
Johnny Glass began his glass career in Los Angeles, CA, where he was first introduced to glass at Santa Monica College. In 2008 he formed Glass by Glass LLC and began traveling the west coast art show markets. In 2012, Johnny decided to expand his market and finish his BFA; he returned to Knoxville, Tennessee, where he grew up, to open Glass by Glass's east coast mobile Glassblowing studio. Johnny received a Bachelor of Fine Arts majoring in glass from Tennessee Technological University's, Appalachian Center for Crafts in 2016, Graduating Cum Laude. Glass by Glass studios is now a bi-coastal Mobile Glass Studio Extravaganza. Glass by Glass, has made it their mission to bring a new awareness and interest back to the art of glass. 2016 - 2017 were big years for Johnny and GbyG, performing thousands of live glass demos throughout the US. From craft fairs, public schools, music venues to museums, Glass by Glass Studios participated in over 30 plus live glass events in 6 states. In 2016 Johnny's sculptures were selected to participate in the Tennessee crafts best of show, held at the Reese museum in Johnson City TN. In the Summer of 2017, Johnny ran the glass studio at Buck's Rock summer camp in New Milford, NY continuing his love for teaching. Johnny Glass resides in New Orleans LA where he teaches glass sculpture at Tulane University while he is receiving his MFA. www.GlassbyGlass.com
Art Market Gallery, 422 S. Gay St, Knoxville, TN 37902. Hours: Tu-Sa 11-6, Su 1-6. Information: 865-525-5265, www.artmarketgallery.net
Awaken Coffee: Artwork by Michelle Barillaro
September 6, 2019 — September 29, 2019
Category: Exhibitions & visual art and Free event
Awaken Coffee will host artist Michelle Barillaro for First Friday, Sept. 6th from 6-9pm.
Barillaro works in acrylic, oil and cold wax. Her style is abstract with a multi-textural and often ethereal feel. Michelle says, "to me an abstract is so pleasing because it allows the viewer to conjure the meaning in the image and tell a story from their life experiences."
Come join us for refreshments, beautiful art and of course great coffee!
Awaken Coffee is a live music venue, espresso bar, craft beer & wine bar and organic restaurant in the heart of downtown. Awaken Coffee, 125 W Jackson Ave, Knoxville, Tennessee 37902