Calendar of Events
Sunday, September 15, 2019
Marble Springs State Historic Site: Muzzleloader Workshop
September 15, 2019
12:00 Noon
Category: Classes & workshops and History & heritage
On Sunday, September 15, 2019, Marble Springs State Historic Site will hold a muzzleloader workshop for all those interested in learning the fundamentals of muzzle loading. Participants will learn how to cast a ball, shoot a flintlock, and fire at targets just as in John Sevier's lifetime. The workshop will begin at 12:00 noon.
Bob Jones, a member of the Governor John Sevier Memorial Association board of directors will lead the workshop. Jones is certified as a Tennessee hunter education instructor, a Tennessee handgun carry permit instructor, and a NRA instructor for handguns, rifles, and personal defense. He currently serves as president of the Henry Knox Chapter of the Sons of the Revolution.
Enrollment for this workshop is limited, so please sign up online at www.marblesprings.net or call the office at 865-573-5508.
Marble Springs is located at 1220 W. Gov. John Sevier Highway, Knoxville, TN 37920.
Information: 865-573-5508, www.marblesprings.net
Amadeus Chamber Ensemble: Cathedral Concert Series
September 15, 2019
4:30 PM
Category: Music
A non-profit organization, Amadeus Chamber Ensemble produces classical music concerts in Arkansas, Colorado, and Tennessee. Their debut concert was at Ossoli Circle in Knoxville; their second was in Colorado, where they performed Bruckner's "Te Deum."
Please join them for the Cathedral Concert Series at the Cathedral of the Most Sacred Heart of Jesus. Featuring one hour of music by Johann Sebastian Bach:
Brandenburg Concerto #5
Orchestral Suite #2
selected arias & duets
Musicians:
Howard Skinner, conductor
Miroslav Hristov, violin
Hannah Hammel, flute
Chih-Long Hu, harpsichord
Abigail Santos-Villalobos, soprano
Nathan Jasinski, cello
David Kovác, viola
Diana Salesky, alto
Free admission. Cathedral of the Most Sacred Heart, 711 S. Northshore Drive, Knoxville, TN 37919. Info: AmadeusChamberEnsemble@gmail.com
Bikes & Blooms: Fall Bicycle Ride
September 15, 2019
2-4 PM
Category: Festivals & special events, Free event and Kids & family
BIKES & BLOOMS: FALL RIDE (SEQUOYAH HILLS)
Sequoyah Hills | Boulevard Parking Lot – West End | 1400 Cherokee Blvd
Discover a new way to see the city on this family-friendly bike ride through the beautiful Sequoyah Hills neighborhood; produced in partnership with DreamBikes – Knoxville and Dogwood Arts. The ride will be approximately eight miles and designed for beginner riders. Cyclists must wear helmets and have a basic understanding of on-road riding. FREE. Ages 8+ recommended.
Questions? Contact Dogwood Arts at (865) 637-4561
/www.dogwoodarts.com/events/bikes-blooms-fall-ride-sequoyah-hills/
Dogwood Arts, 123 W. Jackson Ave, Knoxville, TN 37902. Information: 865-637-4561,
Oak Ridge Civic Music Association: Free Family Concert
Category: Free event, Kids & family and Music
The Oak Ridge Civic Music Association presents its Free Family Concert on Sunday, September 15th, 3:00 PM at the Oak Ridge High School Performing Arts Center. Soloists for the afternoon will be cellist Joshua Kováč and pianist Alice Tang, both winners of the 2019 Youth Aliyah Concerto Competition. Kováč, a student of Daniel Veis, will perform the 1st movement of Lalo's Cello Concerto. Alice Tang, a student of David Brunell, will perform the 1st movement of Mendelssohn's Piano Concerto #1.
"Our youth soloists continue to break barriers in expectation levels," said Music Director Dan Allcott, "and both our winners will connect with the audience through their talents and musicianship. We're grateful for our continued collaboration with Oak Ridge Hadassah and their Youth Aliyah chairpersons Anne Greenbaum and Catherine Braunstein for their work behind the scenes."
Music students of Dr. J.D. Phillips, Director of Oak Ridge High School Orchestras, will also be participating in all areas of the concert. Concert attendees will be greeted by student ushers as well as music being performed by small ensembles in the auditorium lobby. During the concert, Phillips' students will play side-by-side with the Oak Ridge Symphony Orchestra in Heinrich Biber's charming Battalia.
"Dr. Phillips' students will also help with the post-concert musical instrument "petting zoo," where anyone can take the opportunity to try an instrument," said orchestra member Susan Shor, who organizes the activity with Jonathan Goldstein, proprietor of The String Workshop. "We encourage everyone to experience the joys of music making!"
Cookies and lemonade top off the concert, but not before the audience is treated to a special appearance this year by the Oak Ridge Chorus. "The Chorus always brings special energy to concerts with words and poetry, and the Free Family Concert audience will experience this first hand," said Interim Choral Director Seth O'Kegley.
At Oak Ridge High School Performing Arts Center. Youth 18 & under attend all subscription concerts free through the Penny4Arts initiative and advertiser support. Visit www.ORCMA.org for repertoire and concert information, and call 865-483-5569 for more information and to purchase tickets (also available at the door, pending availability).
Ladies of Charity Knoxville: Art Escapade
September 15, 2019
3-7 PM
Category: Classes & workshops, Exhibitions & visual art and Festivals & special events
Please join the Ladies of Charity Knoxville as you enjoy Wine and Cheese
Art and Vendor Sale plus Chinese Auction: 5:00 - 7:00 PM
$10.00 at Door. RSVP by 9/11 : 865-548-3839
Art Class: 3:00 - 5:00
Take home a finished painting; materials and instruction by -Painting With a Twist-. Art class is $35.00, paid in advance. Limit 25. Reservations: Mary Phillips 865-548-3839.
Ladies of Charity, 120 W. Baxter Avenue, Knoxville, TN 37917
https://www.ladiesofcharityknox.org/
Oak Ridge Civic Music Association: The Maestro Mash
September 15, 2019
5-8 PM
Category: Culinary arts and Fundraisers
At Willow Ridge Garden Center & Landscaping, 97 Oak Ridge Turnpike, Oak Ridge, TN 37830
Join us following the Free Family Concert for The Maestro Mash, a fundraiser in support of the Oak Ridge Symphony Orchestra, Chorus and Chamber Series.
TICKETS: $60 per person
RESERVATIONS & INFORMATION: (865) 483-5569 or office@orcma.org
DRESS: Outdoor casual
We'll be celebrating the start of Dan Allcott's 10th season as music director! We will honor Dan's Greek heritage by celebrating all things Greek. Indulge in Greek cuisine by Mediterranean Delight, Greek wine and spirits, plus entertainment by the Oak Ridge Folk Dancers and a Greek trivia Contest. The Maestro Mash recognizes The Arc Anderson County for its contributions to the Oak Ridge community – includes live and silent auctions with Dan's Baklava; a short stay in a house in Alexandria, VA; a large framed print by Persian artist, Sbazi; a quilt by Carol Mason; a $500 gift certificate from Willow Ridge Garden Center; and a carbon fiber violin by Pulcir Music. Tickets are $60 per person.
Slow Food Tennessee Valley: Twelfth Annual Pesto Festo
September 15, 2019
4:00-8:00PM
Category: Culinary arts
Slow Food Tennessee Valley is happy to announce that the Twelfth Annual Pesto Festo will be held on Sunday, September 15th from 4pm-8pm at RT Lodge in Maryville.
(Please take note that this year's Pesto Festo will take place on a SUNDAY, rather than the usual Saturday. We've also moved the start time up a little bit so that we can get everyone home at a decent hour.)
Chef Trevor Stockton will prepare a rustic Southern meal featuring locally-sourced ingredients. We'll post more information about the menu as it becomes available.
The event is BYOB, so feel free to bring a bottle of your favorite wine or growler of your favorite beer. Hexagon Brewing Co. will be on hand to provide beer tastings, as always, and Old City Java will provide their usual after dinner coffee.
And it wouldn't be Pesto Festo without a pesto contest! Guests are encouraged to bring a jar of their best pesto for our pesto contest. Prizes will be awarded for the "best traditional" and "most creative" pestos (judged categories) and "people's choice" (audience vote). All guests are eligible to vote for the people's choice, whether they enter a pesto in the contest or not, so come prepared to taste some pesto and cast a vote for your favorite!
Pesto tasting is always better with a little music, wouldn't you say? That's why we're delighted Blount County's own Pistol Creek Catch of the Day will be serenading us with some of their self-proclaimed "happy music" at this year's event.

Don't forget to stop by our silent auction; we'll have a fine selection of items from some generous local businesses and organizations. Proceeds from the auction will fund our 2020 community enrichment grants.
Tickets are $50 for non-members and $45 for SFTV members (members, please send us a DM on social media or email us at info@slowfoodtnvalley.org for your discount code).
And remember, Slow Food Tennessee Valley strives for zero waste events, so please bring your own place settings, including plate(s), silverware, wine/beer & water glasses, and napkin.
This year's Pesto Festo is shaping up to be a great one; we hope to see you there!
Knoxville Children's Theatre: Charlotte's Web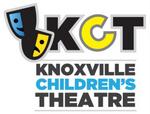 September 13, 2019 — October 6, 2019
Category: Kids & family and Theatre
Knoxville Children's Theatre will present a live stage adaptation of the classic children's novel Charlotte's Web, by E. B. White. The play will be performed September 13 through October 6: Thursdays and Fridays at 7 PM, Saturdays at 1 PM and 5 PM, and Sundays at 3 PM.
Charlotte's Web is one of the top 100 bestselling books of all time and the best-selling children's paperback book ever. The New York Times called it "just about perfect, and just about magical in the way it is done." Tony-winning playwright Joseph Robinette's touching and faithful stage version will make audiences believe this beloved book is coming to life on the KCT stage.
In rural Maine, Wilbur, a young orphan pig, is loved by his owner, Fern Arable. But the pig is destined to be slaughtered for food, and as soon as he is old enough, the Arables send the pig to his fate on the Zuckerman family farm. A lonely, childless spider named Charlotte, who lives in a dark corner of the Zuckerman's barn, takes pity on the pitiful little pig and decides to do what she can to save his life. Wilbur is grateful for this mysterious mother figure, but the act of true motherhood will come at a costly price for the tiny spider. The play is performed by 19 talented young actors, from ages 7 to 17.
Reservations are strongly recommended. Knoxville Children's Theatre, 109 E. Churchwell Avenue, Knoxville, TN 37917. Information: 865-208-3677, www.knoxvillechildrenstheatre.com
Theatre Knoxville Downtown: All in the Timing
September 13, 2019 — September 29, 2019
Featuring six diverse but equally hysterical one-act comedies, David Ives' All in the Timing is a witty, romantic, absurd, and existentially-minded evening of theatre.
In Sure Thing, a couple on a first date has the opportunity to reset and try again each time they say the wrong thing. Words, Words, Words takes the "infinite monkey theorem"– the idea that given enough time, three monkeys in a room could eventually compose any given text, including Shakespeare's Hamlet — and turns it into reality. In The Universal Language, a shy young woman places her faith in her fraudulent language tutor, who is changed for the better when he discovers the language they share: not the the made-up "Unamunda" that he professes to be fluent in, but rather the language of love. Philip Glass Buys a Loaf of Bread is an existential mini-musical parody based on the work of composer Philip Glass. In The Philadelphia, a man discovers that he's entered a strange pocket of the universe where the only way to get what he wants is to ask for the opposite. Finally, in Variations on the Death of Leon Trotsky, the audience is treated to the hilarious vision of the famous Marxist waxing poetical — and dying, over and over and over again.
Winner of the John Gassner Playwriting Award.
Theatre Knoxville Downtown, 800 S. Central Street, Knoxville, TN 37902. Information & tickets: 865-544-1999, www.theatreknoxville.com
Knoxville Walking Tours to benefit Knoxville History Project
September 13, 2019 — September 22, 2019
Category: Festivals & special events, History & heritage and Lectures & discussions
For tour descrpitions and to purchase tickets, visit www.knoxvillewalkingtours.com
9/13/19 - The Early Years at 10:30 am & Shadow Side Ghost Tour at 8:00 pm
9/14/19 - Side Street Shadows Ghost Tour at 8:00 pm
9/15/19 - The Civil War in Knoxville at 4:30pm
9/18/19 - Gunslingers at 2:00pm
9/20/19 - The Civil War in Knoxville at 10:30am & Shadow Side 2: Old City Ghosts at 8:00pm
9/21/19 - Side Street Shodows Ghost Tour at 8:00pm
9/22/19 - Knoxville's Musical History at 2:30pm & Literary Heritage at 5:00pm
For more information on upcoming events for Knoxville History Project, visit http://knoxvillehistoryproject.org/events/
Knoxville Film Festival
September 13, 2019 — September 15, 2019
Category: Festivals & special events and Film
2019 will be the 16th year for the Knoxville Film Festival. Originally the Secret City Film Festival, Founder and Executive Director Keith McDaniel moved the film festival to Knoxville in 2013 and rebranded it as the Knoxville Film Festival to create the largest and most complete film festival in the region. Held at Knoxville's arthouse theater, the Regal Downtown West Cinema 8, the Knox Film Fest has become the region's destination for independent cinema. Each year, the Knoxville Film Festival has close to 4,000 in attendance.
From Opening Night to the Awards Ceremony, the 2019 Knoxville Film Festival promises to be an exciting weekend filled with great films, networking opportunities, and fun-filled social activities.
With strong support from Regal Entertainment Group (the world's largest theater chain whose headquarters happen to be in Knoxville), along with strong local corporate sponsorship, the 2019 Knoxville Film Festival will be held September 13-15, 2019, at the Regal Downtown West Cinema 8 [1640 Downtown West Blvd, Knoxville 37919]. https://www.knoxfilmfest.com/2019-kff
Flying Anvil Theatre: The Hammer Ensemble presents Light Years: A Journey with Alzheimer's
September 12, 2019 — September 15, 2019
Category: Theatre
Thursday through Saturday at 7:30 pm and Sunday at 2 pm.
TICKET PRICES: Thu & Sun $22 (or $10 for students with ID); Fri & Sat $24 (or $10 for students with ID).
Get your tickets now! https://www.ticketpeak.com/res/FlyingAnvil or you can call our box office at 865-357-1309.
Expect hard-hitting original work by this ensemble of actors dedicated to illuminating issues in our community, led by Artistic Director John Ferguson and playwright Linda Parsons.
As Flying Anvil Theatre's social justice wing, The Hammer Ensemble uses theatre to generate awareness and insight concerning complex issues facing our society, including equality, social justice, health, communication, and the environment. Nearly six million Americans live with Alzheimer's disease and, in its wake, social services and healthcare systems in communities, especially in-home caregivers, are increasingly stretched and stressed. In response to this epidemic that seems to touch everyone (including most of our ensemble and our playwright), and as a natural fit for the Hammer's mission, we created Light Years: A Journey with Alzheimer's, a play of a family in crisis coming to terms with a family member's decline into Alzheimer's/dementia.
Knoxville's annual Walk to End Alzheimer's occurs a week after our play, on September 21. Light Years will tie into this event in a cross-pollination of education, entertainment, and action in the community.
Flying Anvil Theatre, 1300 Rocky Hill Road, Knoxville. Information: 865-357-1309, www.flyinganviltheatre.com