Calendar of Events
Wednesday, September 4, 2019
East Tennessee Historical Society: The Freedom Engine: East Tennessee Remembers 9/11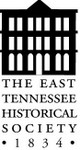 September 4, 2019 — October 13, 2019
Category: Exhibitions & visual art, History & heritage and Kids & family
Visitors to the Museum of East Tennessee History will have an opportunity to view special items associated with the "Freedom Engine," a tribute gift from East Tennesseans to New York City following the events of September 11, 2001. East Tennesseans contributed more than $940,000 to purchase and equip a 95-foot tower ladder truck for Harlem-based Ladder Company 14, helping the New York City Fire Department (FDNY) replenish the largest vehicles in the city's firefighting fleet. The so-called "Freedom Engine," went into service during March 2002 and was dedicated on September 11th of that year.
FDNY typically retires their trucks from regular service after about 10 years. The Freedom Engine went into reserve status in 2013. Upon retirement, several artifacts associated with the truck, including a bucket door, captain's helmet, memorial plaque from the people of East Tennessee, and a presentation plaque containing a piece of World Trade Center metal, were returned to East Tennessee and donated to the East Tennessee Historical Society. These items will be on display through October 13, 2019, at the Museum of East Tennessee History, along with a video about the project. You may view the exhibit and artifacts online at the ETHS website at www.easttnhistory.org/exhibits/freedom-engine.

Each Sunday is Family Day and is free to the public.

East Tennessee Historical Society, 601 S. Gay Street, Knoxville, TN 37902. Museum hours: M-F 9-4, Sa 10-4, Su 1-5. Information: 865-215-8824, www.easttnhistory.org
Sandy Brown Solo Exhibition: "Skies and Other Flights of Fancy"
September 3, 2019 — September 30, 2019
Category: Exhibitions & visual art and Free event
A personal visit to invented places as seen by the mind's eye
Reception: Friday, September 6, 6 PM – 8 PM.......food, drinks, & music
At Michael's Fine Art and Framing, 1325 Dug Gap Road, Dalton, GA
706-278-8840
Clarence Brown Theatre: Million Dollar Quartet
August 28, 2019 — September 22, 2019
by Colin Escott and Floyd Mutrux, CBT Mainstage
There'll be a whole lotta shakin' going on at the Clarence Brown Theatre when the Tony Award winning musical "Million Dollar Quartet" takes the mainstage August 28, 2019 to September 22, 2019!
A Pay What You Can Preview performance, where patrons can name their own price, will be held Wednesday, August 28 with proceeds from these tickets benefitting The Joy of Music School. A pre-show reception for Clarence Brown Theatre Society members will take place prior to the Opening Night performance on August 30. A Behind the Scenes Sunday event focusing on what it takes to make the music happen on stage will take place following the September 1 matinee performance. An Actor Talk Back will take place Sunday, September 8 following the matinee performance. The Open Captioned performance is Sunday, September 15 at 2:00 pm. An additional "Broadway at the Keys" performance featuring Levi Kreis will take place September 23rd at 7:30 pm.
If you loved "Always, Patsy Cline," "Honky Tonk Angels," and "Lost Highway," you don't want to miss this Tony Award winning musical based on actual events! It's December 4, 1956 in Memphis, Tennessee. Elvis Presley, Jerry Lee Lewis, Carl Perkins and Johnny Cash hold an impromptu jam session at Sam Phillips' Sun Record Studios. "No doubt you will enjoy the music as you see familiar characters come to life, however you will not see impersonators but a cast of great musicians recreating the time, the music, and one day in American musical history. They are spirited, passionate and filled with youthful optimistic energy as they fight and find individual successes at the beginning of their careers," said director Kate Buckley.
Free and convenient parking is available in the McClung Tower Garage on Volunteer Boulevard.
Clarence Brown Theatre, 1714 Andy Holt Ave on the UT campus, Knoxville, TN 37996. For information: 865-974-5161, www.clarencebrowntheatre.com. For tickets: 865-974-5161, 865-656-4444, www.knoxvilletickets.com
Pellissippi State: Purchase Award Showcase
August 26, 2019 — September 13, 2019
Category: Exhibitions & visual art and Free event
Former and current art students whose work has been chosen as Best in Show at Pellissippi State Community College since spring 2011 will have their winning works displayed in the college's Purchase Award Showcase.
This free exhibition in the college's Bagwell Center for Media and Art Gallery kicks off The Arts at Pellissippi State for fall 2019 by offering the public an opportunity to view all the art works on display around the college as part of Pellissippi State's permanent art collection.
For three weeks, all the works that have been purchased by Pellissippi State from the student artists between spring 2011 and spring 2019 will be moved into the Gallery for viewing.
"In 2007, the Bagwell Gallery was completed and, with that, came the opportunity to have an additional learning and exhibiting space for our students and the community," explained Pellissippi State Art Program Coordinator Jeffrey Lockett. "Out of this, we established an annual student juried show, which offers students a chance to participate in the whole process of entering, being accepted to and showing in a public space. It has grown into an excellent showcase of student talent."
In 2011, under the guidance of former Pellissippi State Vice President Rebecca Ashford, the college's administration began offering a $500 purchase award to the student whose work was selected as Best in Show. Now those works - drawings, paintings and sculpture - are displayed on Pellissippi State's Hardin Valley and Blount County campuses.
Fourteen works will be on display in the Purchase Award Showcase.
Hardin Valley Campus of Pellissippi State: 10915 Hardin Valley Road, Knoxville, TN 37932. Bagwell Center Gallery hours: M-F 9 AM - 9 PM. Information: 865-694-6405, www.pstcc.edu/arts
Arrowmont School of Arts and Crafts: Bridging the Gap: Contemporary Craft Practices
August 24, 2019 — December 14, 2019
Category: Exhibitions & visual art, Fine Crafts and Free event
PLEASE JOIN US FOR THE RECEPTION AND AWARDS CEREMONY: OCTOBER 18, 6 - 8 PM
Arrowmont School of Arts and Crafts presents the National Juried Invitational Exhibit, "Bridging the Gap: Contemporary Craft Practices," featuring artists who seek innovative approaches to traditional craft practices and create historically conscious work, while resonating with newer audiences and current issues. This exhibit recognizes artists under 35 years of age who are making significant strides in their craft in bold and diverse ways.
For more information about the show and participating artists, visit: www.arrowmont.org/bridging-the-gap-contemporary-craft-practices/
Sandra J. Blain Galleries, Arrowmont School of Arts and Crafts. Gallery hours: M-R 8:30-5, Fri 8:30-4, Saturdays call ahead. Arrowmont School of Arts and Crafts, 556 Parkway, Gatlinburg, TN 37738. Information: 865-436-5860, www.arrowmont.org
Knoxville Museum of Art: Whistler & Company: The Etching Revival
August 23, 2019 — November 10, 2019
Category: Exhibitions & visual art and Free event
Whistler & Company includes nearly a dozen works by Whistler accompanied by more than 50 etchings by some of his most accomplished American and European contemporaries. Whistler's gritty images of the River Thames, views of Venice, and Parisian scenes are among works featured in the exhibition. Other artists who participated in the etching revival include Francis Seymour Haden, James McBey, Edwin Edwards, David Young Cameron, Muirhead Bone, Mortimer Menpes, Charles Meryon, Maxime Lalanne, Joseph Pennell, and Frank Duveneck, among others.
Although best known for innovative paintings such as Arrangements in Gray and Black No. 1 (popularly known as "Whistler's Mother"), Whistler was a talented printmaker. The exhibition Whistler & Company examines the artist's influential role in the etching revival of the 19th and early 20th centuries. This revival took hold in France, England and the United States. Artists set out to reestablish etching—the art of incising lines with an etching needle into a thin copper plate which was then inked and pressed into paper with the help of a printing press to create impressions—as an art form that could stand on its own. Inspired by Rembrandt, and the old masters, practitioners created remarkable original and expressive compositions that gained popularity with refined collectors and the broader public.
The legacy of expatriate American artist, James Abbott McNeill Whistler (Lowell, Massachusetts 1834-1903 London) was far-reaching, and his sphere of influence included early 20th-century East Tennessee. The Nicholson Art League, for instance, Knoxville's leading art group of the period, dedicated its entire December 1, 1911 program to Whistler. Led by noted impressionist Catherine Wiley, the gathering featured presentations including "Whistler's Influence on American Art," and Whistler, His Life and Work."
All of the works in in the exhibition are drawn from the Reading Public Museum's permanent collection of works on paper, which numbers more than 10,000. Whistler & Company: The Etching Revival is organized by the Reading Public Museum, Reading, Pennsylvania.
Knoxville Museum of Art, 1050 World's Fair Park Dr, Knoxville, TN 37916. Hours: Tuesday-Saturday, 10AM-5PM, Sunday, 1-5PM. Information: 865-525-6101, www.knoxart.org
Ewing Gallery: Angle / Edge / Plane
August 21, 2019 — September 29, 2019
Category: Exhibitions & visual art and Free event
The Ewing Gallery is excited to kick off the fall semester with an exhibition of works by American sculptor, Ronald Bladen.
Angle / Edge / Plane features a collection of models, drawings, and photographs from the Estate of Ronald Bladen and the Loretta Howard Gallery.
Ronald Bladen (1918 – 1988) was a Minimalist best known for his large-scale sculptures. He is often credited with influencing fellow Minimalists Carl Andre, Donald Judd, and Sol LeWitt. Sculptures by Ronald Bladen have been featured in exhibitions at important public institutions including at the Albright Knox Art Gallery, Detroit Institute of Arts, Documenta 4, Kassel, Germany, Hirshhorn Museum and Sculpture Garden, The Jewish Museum, Los Angeles County Museum of Art, The Museum of Modern Art, New York, Philadelphia Museum of Art, San Francisco Museum of Modern Art, Solomon R Guggenheim Museum, Vancouver Art Museum, The Walker Art Center, and the Whitney Museum of American Art, New York among others.
Ewing Gallery, 1715 Volunteer Blvd on the UT campus, Knoxville, TN 37996. Information: 865-974-3200, www.ewing-gallery.utk.edu
Farragut Museum: Timeless Toys
August 16, 2019 — December 31, 2019
Category: Exhibitions & visual art, Free event and Kids & family
A new Farragut Museum exhibit featuring toys belonging to current and past volunteers, as well as items from the Museum's permanent collection, will open to the public on Friday, Aug. 16. "Timeless Toys" will remain open through the end of the year.
Friends of the Museum are invited to a sneak preview of the exhibit from 4:30-6:30 p.m. on Thursday, Aug. 15. New Friends can sign up during the event.
The Farragut Museum is committed to preserving the heritage of its East Tennessee Community and features a remarkable collection of artifacts from the area, including an extensive collection of the personal belongings of Admiral David Glasgow Farragut, first Admiral of the U.S. Navy and hero of the Civil War. Housed in Farragut Town Hall, 11408 Municipal Center Drive, the Museum is open Monday through Friday from 10 a.m.-4:30 p.m. and offers free admission. For more information, visit townoffarragut.org/museum or contact Historic Resources Coordinator Julia Barham at jbarham@townoffarragut.org.
TVUUC Gallery: Art by David Denton and Allen Monsarrat
August 12, 2019 — October 8, 2019
Category: Exhibitions & visual art and Free event
Reception Friday, August 16, 6:00 to 7:30 pm. Artists' talks at 6:30 pm.
Free and open to the public

David Denton
This work is the byproduct of exploration into the potential for artistic expression using the new technologies of the Virtual World and digital photography. Denton said, "I finally made my peace with the rigidity of the computer and went into partnership with it to explore ways to stumble onto appealing images." The images are the result of manipulating photographs mostly taken with a smart phone and altered in Photoshop. Denton subjects them to a series of random commands, frequently with no idea of what might result. His primary role as the artist is mostly deciding what to keep. "The greatest benefit for me has been learning to view the real world through the photographer's eye," he said, "focusing on the interesting and appealing and ignoring the ugly and banal, making the visual aspect of life far more enjoyable."

Allen Monsarrat
Monsarrat's artwork begins with his own photography. "This allows me to carefully design my composition and include as much detailed information as I choose," he said. "More important, as my reference source, it allows me to study the nuances of color, light and reflection and how they change across a seemingly uniformly colored surface." Using translucent layers of paint, he is able to build depth unachievable with ink on paper. "To counter my tendency toward too much realism," he said, "I began working in pastels in 2018. It is still representational work, but much more graphic, as the pastel pigments lie on top of the paper and on top of one another. They don't mix like paint. It is the eye and brain that do the blending."

Tennessee Valley Unitarian Universalist Church, 2931 Kingston Pike, Knoxville, TN 37919. Gallery hours: M-Th 10-5, Su 10-1. Information: 865-523-4176, www.tvuuc.org
BreedArts School of Art and Dance Fall Program
August 5, 2019 — November 22, 2019
Category: Classes & workshops, Dance, Exhibitions & visual art and Kids & family
BreedArts School of Art and Dance is a program for youth located in the Annex Studio of the Emporium. This year, the Fall Season will offer a variety of Dance classes to include Modern, Ballet, Hip Hop, Tap, and an Intro to Movement class! The school also offers an Art Class on Tuesday afternoons, taught by Amelia Breed, and is very excited to announce a New DOWNTOWN KNOXVILLE HOMESCHOOL CO-OP, offering a day program on Fridays! Classes are intended for ages 4-13. Through exploration of dance concepts and techniques, students learn to identify and coordinate parts of their body into various movement patterns, developing strength and flexibility, and stimulating brain function. Students have the opportunity to empower their creative talents as they learn the art of choreography. As part of our core values, we encourage healthy body image and body knowledge for each dancer's physical safety. Class schedule: https://docs.wixstatic.com/ugd/9046c2_123c153a851342aa8347f0e619db8915.pdf.
For more information, visit www.breedarts.com or these specific links:
+ Art Classes, for Ages 6-12, Tuesdays, Aug 6 – Nov 19, 3:30-4:30 PM. $50 per student/monthly rate. Join us for an exploration of 2D and 3D fundamentals! To include painting, drawing, collage, paper sculpture, printing, textile arts, and more! We will explore a wide range of material and learn a little bit of art history! www.breedarts.com/art-classes
+ Homeschool Co-op, for Ages 6-12, Fridays, Aug 9 – Nov 22, 9 AM – 3 PM. $100 per student/Monthly rate; $40 per student per day Drop-In rate. Sibling discount 20%. Includes yoga, open work, lunch, social studies, and art. www.breedarts.com/homeschool-co-op
Art Guild at Fairfield Glade: Judged and Juried Fine Arts Show
August 2, 2019 — September 4, 2019
Category: Exhibitions & visual art and Free event
The public is invited to the opening reception of the Art Guild at Fairfield Glade's 10th annual Judged and Juried Fine Arts Show on Friday, August 2, 5:00 – 7:00 p.m. at the Plateau Creative Art Center (PCAC), 451 Lakeview Dr. in Fairfield Glade.
Participants can view the show entries and watch the presentations of ribbons and cash awards to the winning artists.
First National Bank of Tennessee is once again sponsoring the Art Guild's Judged and Juried Fine Art Show. Cash prizes will be awarded to Best of Show, First Place, Second Place, and Third Place winners. An assortment of hors d'oeuvres and beverages will be served at this free opening reception event.
The Judged and Juried Fine Arts Show will feature all genres of art, and these items will be on display at the PCAC from August 2 through September 4. The gallery is open Monday through Saturday, 9:00 a.m. – 4:00 p.m. For further information about the 10th annual Judged and Juried Fine Arts Show, visit the Art Guild's website: www.artguildfairfieldglade.net, the Art Guild's Plateau Creative Art Center (PCAC), or call 931-707-7249.
Arrowmont School of Arts and Crafts: Travis Townsend and Felicia Szorad
July 12, 2019 — September 14, 2019
Category: Exhibitions & visual art, Fine Crafts and Free event
Details TBA
Drown Wood Gallery
Arrowmont School of Arts and Crafts, 556 Parkway, Gatlinburg, TN 37738. Information: 865-436-5860, www.arrowmont.org