Calendar of Events
Friday, September 13, 2019
Carson-Newman University: 14th Biennial Art Faculty Exhibition
September 13, 2019 — October 26, 2019
Category: Exhibitions & visual art, Fine Crafts and Free event
New and recent artwork in a variety of media by our current C-N Art Department faculty members: Amy Jo Adamovich, Lisa Flanary, Heather Hartman Folks, Julie Rabun, Stephanie Harris Trevor and David Underwood.
Opening reception: Thu Sep 12, 3-5 PM
Homecoming reception: Sat Oct 26, 10 AM - 2 PM
Closed for Fall Break, Oct 17-20
Omega Gallery at Carson-Newman University, Warren Art Building, corner of Branner & S. College Streets, Jefferson City, TN 37760. Gallery hours: M-F 8-4. Information: 865-471-4985, www.cn.edu
Knox County Public Library: Movies on Market Square
September 13, 2019 — October 18, 2019
Category: Film, Free event and Kids & family
Friday nights - Bring a blanket or a lawn chair and join hundreds of others under the stars for a night of family fun in front of the silver screen. The lineup for 2019 Movies on Market Square will be:
September 13- Back to the Future (1985, PG)
September 20- Toy Story (1995, G)
September 27- Jaws (1975, PG)
October 4- Pirates of the Caribbean (2003, PG-13)
October 11- Guardians of the Galaxy 2 (2017, PG-13)
October 18- Beetlejuice (1988, PG)
All movies are rated PG-13, PG or G, but parents are encouraged to check out the films to make sure they are right for their family. Movies begin at dusk and well-behaved dogs are welcome. For more information, visit www.knoxlib.org/movies
Fountain City Art Center: Open Show "Red"
September 13, 2019 — October 9, 2019
Category: Exhibitions & visual art and Free event
Theme: Red
Presentation of awards, 7 PM, will be made at the opening reception, 6:30 – 8:00 PM, Friday, September 13. Friends and family of the artists are encouraged to attend!
Fountain City Art Center, 213 Hotel Ave, Knoxville, TN 37918. Hours: Tu-Th 9-5, or by appointment. Information: 865-357-2787, www.fountaincityartcenter.com
Knoxville Children's Theatre: Charlotte's Web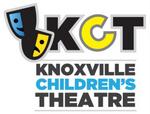 September 13, 2019 — October 6, 2019
Category: Kids & family and Theatre
Knoxville Children's Theatre will present a live stage adaptation of the classic children's novel Charlotte's Web, by E. B. White. The play will be performed September 13 through October 6: Thursdays and Fridays at 7 PM, Saturdays at 1 PM and 5 PM, and Sundays at 3 PM.
Charlotte's Web is one of the top 100 bestselling books of all time and the best-selling children's paperback book ever. The New York Times called it "just about perfect, and just about magical in the way it is done." Tony-winning playwright Joseph Robinette's touching and faithful stage version will make audiences believe this beloved book is coming to life on the KCT stage.
In rural Maine, Wilbur, a young orphan pig, is loved by his owner, Fern Arable. But the pig is destined to be slaughtered for food, and as soon as he is old enough, the Arables send the pig to his fate on the Zuckerman family farm. A lonely, childless spider named Charlotte, who lives in a dark corner of the Zuckerman's barn, takes pity on the pitiful little pig and decides to do what she can to save his life. Wilbur is grateful for this mysterious mother figure, but the act of true motherhood will come at a costly price for the tiny spider. The play is performed by 19 talented young actors, from ages 7 to 17.
Reservations are strongly recommended. Knoxville Children's Theatre, 109 E. Churchwell Avenue, Knoxville, TN 37917. Information: 865-208-3677, www.knoxvillechildrenstheatre.com
Theatre Knoxville Downtown: All in the Timing
September 13, 2019 — September 29, 2019
Featuring six diverse but equally hysterical one-act comedies, David Ives' All in the Timing is a witty, romantic, absurd, and existentially-minded evening of theatre.
In Sure Thing, a couple on a first date has the opportunity to reset and try again each time they say the wrong thing. Words, Words, Words takes the "infinite monkey theorem"– the idea that given enough time, three monkeys in a room could eventually compose any given text, including Shakespeare's Hamlet — and turns it into reality. In The Universal Language, a shy young woman places her faith in her fraudulent language tutor, who is changed for the better when he discovers the language they share: not the the made-up "Unamunda" that he professes to be fluent in, but rather the language of love. Philip Glass Buys a Loaf of Bread is an existential mini-musical parody based on the work of composer Philip Glass. In The Philadelphia, a man discovers that he's entered a strange pocket of the universe where the only way to get what he wants is to ask for the opposite. Finally, in Variations on the Death of Leon Trotsky, the audience is treated to the hilarious vision of the famous Marxist waxing poetical — and dying, over and over and over again.
Winner of the John Gassner Playwriting Award.
Theatre Knoxville Downtown, 800 S. Central Street, Knoxville, TN 37902. Information & tickets: 865-544-1999, www.theatreknoxville.com
Knoxville Walking Tours to benefit Knoxville History Project
September 13, 2019 — September 22, 2019
Category: Festivals & special events, History & heritage and Lectures & discussions
For tour descrpitions and to purchase tickets, visit www.knoxvillewalkingtours.com
9/13/19 - The Early Years at 10:30 am & Shadow Side Ghost Tour at 8:00 pm
9/14/19 - Side Street Shadows Ghost Tour at 8:00 pm
9/15/19 - The Civil War in Knoxville at 4:30pm
9/18/19 - Gunslingers at 2:00pm
9/20/19 - The Civil War in Knoxville at 10:30am & Shadow Side 2: Old City Ghosts at 8:00pm
9/21/19 - Side Street Shodows Ghost Tour at 8:00pm
9/22/19 - Knoxville's Musical History at 2:30pm & Literary Heritage at 5:00pm
For more information on upcoming events for Knoxville History Project, visit http://knoxvillehistoryproject.org/events/
Knoxville Film Festival
September 13, 2019 — September 15, 2019
Category: Festivals & special events and Film
2019 will be the 16th year for the Knoxville Film Festival. Originally the Secret City Film Festival, Founder and Executive Director Keith McDaniel moved the film festival to Knoxville in 2013 and rebranded it as the Knoxville Film Festival to create the largest and most complete film festival in the region. Held at Knoxville's arthouse theater, the Regal Downtown West Cinema 8, the Knox Film Fest has become the region's destination for independent cinema. Each year, the Knoxville Film Festival has close to 4,000 in attendance.
From Opening Night to the Awards Ceremony, the 2019 Knoxville Film Festival promises to be an exciting weekend filled with great films, networking opportunities, and fun-filled social activities.
With strong support from Regal Entertainment Group (the world's largest theater chain whose headquarters happen to be in Knoxville), along with strong local corporate sponsorship, the 2019 Knoxville Film Festival will be held September 13-15, 2019, at the Regal Downtown West Cinema 8 [1640 Downtown West Blvd, Knoxville 37919]. https://www.knoxfilmfest.com/2019-kff
Museum of Appalachia: Days of the Pioneer Antique Show & Sale
September 13, 2019 — September 14, 2019
Category: Festivals & special events, History & heritage, Kids & family, Music and Science & nature
On Friday and Saturday, September 13-14, 2019, the Museum of Appalachia will host the 8th annual "Days of the Pioneer" Antique Exposition. This two-day event has become one of the premiere celebrations in the antique world, with over 60 of the nation's leading dealers portraying the finest selection of 18th and 19th century antiques.
The event will also feature traditional music and shape-note singing, historical encampments, craftsmen demonstrating the pioneer skills of sawmilling, blacksmithing, sorghum making, spinning, weaving, coopering and more, as well as an ample choice of delectable Southern cooking.
"With music, demonstrations and the Museum itself, this event is so much more than a typical antique show," according to Museum President, Elaine Meyer. "Attendees get to view an amazing collection of Appalachian artifacts in their historical setting and then have the opportunity to purchase similar items from some of the best antique dealers in the country."
"Now more than ever it's so important for us to remember our roots and keep our Nation's history alive. Collecting early American and primitive antiques, and supporting living history museums, like the historic Museum of Appalachia, is a wonderful way to embrace the past. What better way to do both, than attend the 'Days of the Pioneer' Antique Show?" says Jill Peterson, host of the event and publisher of A Simple Life magazine.
Admission to the expo includes a tour of the Museum farm and village, which is home to more than 36 historic log structures, exhibit halls filled with thousands of Appalachian artifacts, heirloom gardens and farm animals.
Advance discounted tickets are still available through Friday, August 30th. Tickets can be purchased at the gate on the day of the event for $20 per adult age 18 & up, $10 for Youth ages 13-17, $6 for children ages 5-12. Children under 5 are free. Event ticket purchases may be applied toward an upgrade to an annual museum membership.
"Days of the Pioneer" is free for Museum of Appalachia members.
Museum of Appalachia, 2819 Andersonville Hwy., Clinton, TN 37716 (16 miles north of Knoxville at I-75, exit 122, then one mile east). Open every day except Thanksgiving and Christmas. Information: 865-494-7680, www.museumofappalachia.org
Great Smoky Mountains Heritage Center: Great Evenings
Category: Fundraisers and Music
Join us and the Great Smoky Mountains Heritage Center for a new series of upscale entertainment! Leave your chairs at home and bring along your Huarache sandals and "Imagine" the fun you will have!
Sep 13 - Back by Poplar Demand! The WannaBeatles, Where Fab Meets Fun!!! Get ready for a different kind of Beatles experience that combines great Beatles classics with hilarious on stage antics, audience involvement and award winning entertainment!
$25 per individual show (Non-Member pricing - $30 per individual show)
Doors Open at 5:30 PM, Shows Starts at 7:00 PM
Call 865-448-0044 for tickets and Ask about our *VIP Experience
For more information visit http://www.gsmheritagecenter.org/great-evenings-at-the-heritage-center/
Great Smoky Mountains Heritage Center, 3/4 mile east of traffic light at the Highway 321 and 73 intersection towards the Great Smoky Mountains National Park, Townsend, TN. Hours: M-Sa 10-5. Information: 865-448-0044, www.gsmheritagecenter.org
Mighty Mud: Raku Firings
Category: Exhibitions & visual art, Festivals & special events and Kids & family
Instructor: Megan Schefter
All ages and experience levels are welcome to participate in this event. This could be fun for the family, kids love the Raku process; or it could be a great "date night" event. The immediacy of Raku firings allow you to take home a beautiful piece of pottery for your home that night, but these decorative pieces are not food safe.
$35.00 - All Materials Provided
Mighty Mud, 127 Jennings Avenue, Knoxville, TN 37917. Hours: Tu-F 11-6, Sat 9-5. Open studio time on Thu 6-9. Information: 865-595-1900, www.mightymudclay.com
Knoxville Museum of Art: Alive After Five - The Blair Xperience
September 13, 2019
6-8:30 PM
Alive After Five is a unique live music series that takes place in the smoke-free, casually elegant setting of the Ann and Steve Bailey Hall in the Knoxville Museum of Art. There is a live band on stage, seating at tables, two cash bars, food from area restaurants, free freshly popped popcorn, and free parking. Audience members can enjoy listening to music, dancing, and browsing the museum's art galleries. Admission is $15 for general and $10 for museum members and college students with ID. Ages 17 and under are admitted free.
Knoxville Museum of Art, 1050 World's Fair Park Dr, Knoxville, TN 37916. Hours: Tuesday-Saturday, 10AM-5PM, Sunday, 1-5PM. Information: 865-525-6101, www.knoxart.org