Calendar of Events
Thursday, September 26, 2019
Tennessee Theatre: Black Jacket Symphony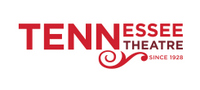 September 26, 2019 — September 27, 2019
Category: Music
WIMZ PRESENTS THE BLACK JACKET SYMPHONY - THE EAGLES' HOTEL CALIFORNIA
The Black Jacket Symphony returns to the Tennessee Theatre to perform The Eagles' 'Hotel California' in its entirety!
The Black Jacket Symphony offers a unique concert experience by recreating classic albums in a live performance setting with a first class lighting and video production. A selected album is performed in its entirety by a group of handpicked musicians specifically selected for each album. With no sonic detail being overlooked, the musicians do whatever it takes to musically reproduce the album. Following the album and a brief intermission, the Black Jacket Symphony returns to the stage to perform a collection of greatest hits by the evening's artist.
Tennessee Theatre, 604 S. Gay Street, Knoxville, TN 37902. For information/tickets: 865-684-1200, www.tennesseetheatre.com, www.ticketmaster.com
UT School of Music: UT Concert Band, Symphonic Band, & Wind Ensemble
Category: Free event and Music
Ensemble event
Alumni Memorial Building, James R. Cox Auditorium
8pm
UT School of Music: Unless otherwise noted, concerts are FREE and open to the public. The Alumni Memorial Building located at 1408 Middle Drive on the UT campus. (The James R. Cox Auditorium is located in the Alumni Memorial Building.) The Natalie Haslam Music Center is located at 1741 Volunteer Blvd on the UT campus. *For individual or small group performances, please check the web site or call the day of the event for updates or cancellations: 865-974-5678, www.music.utk.edu/events
Jubilee Community Arts: Beppe Gambetta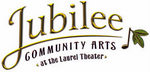 Category: Music
Acoustic Guitar Solos
While Beppe Gambetta still lives in his native Genova, he travels to North America at least three times each year. His reputation in the U.S. and Canada is reinforced by his participation in prestigious festivals like the Walnut Valley Festival in Winfield, Kansas, Merlefest in North Carolina, the Four Corners Festival in Colorado and Canadian Folk Festivals in Winnipeg and Edmonton, as well as events like the radio shows All Things Considered and E-Town. Beppe has performed with David Grisman, Gene Parsons, Doc Watson and Norman Blake. From his unique background as an Italian musician in love with both American roots music as well as the music of his native country, Beppe has travelled the world to dazzle and charm music enthusiasts everywhere. After eleven CDs, DVDs, teaching books and collaborations with many other top-flight musicians, Gambetta is increasingly known as one of the true live master innovators of the acoustic guitar.
Tickets: $15 (discounts apply to advance purchase, JCA members, students & seniors)

Jubilee Community Arts at the Laurel Theater, 1538 Laurel Ave, Knoxville, TN 37916. Tickets (discounts apply to advance purchase, JCA members, students & seniors) available through http://www.brownpapertickets.com/producer/1118485, 1-800-838-3006 ext 1, and at the door. For information: 865-522-5851, www.jubileearts.org
Pellissippi State: Preview Knoxville Opera 2019-20 season
Category: Free event, Music and Theatre
Soprano Adia Evans will be featured in the Knoxville Opera Preview Thursday, Sept. 26, at Pellissippi State.
Music enthusiasts can get a sneak peek at the Knoxville Opera 42nd season in a free preview Thursday at Pellissippi State Community College.
The Knoxville Opera Preview, part of The Arts at Pellissippi State, will be held at 7 p.m. Thursday, Sept. 26, in the Clayton Performing Arts Center on the college's Hardin Valley Campus, 10915 Hardin Valley Road.
The event is free and open to the public.
"Pellissippi State is proud to host the Knoxville Opera Preview concert as a means for concert-goers to learn more about opera and hear a sampling of the Knoxville Opera 2019-2020 season, while also experiencing top-notch opera singers," said Pellissippi State Music Program Coordinator Meagan L. Humphreys. "We hope it encourages all who attend the preview to make plans to attend a full opera performance."

Maestro Brian Salesky will host the evening, which will feature soprano Adia Evans and mezzo-soprano Cornelia Lotito.

Mezzo-soprano Cornelia Lotito will be featured in the Knoxville Opera Preview Thursday, Sept. 26, at Pellissippi State.
"The repertoire will be an eclectic mix of selections from most of our programs throughout the upcoming season - from Broadway to operetta, from spirituals to Christmas carols, and highlights from our three productions: Puccini's Madame Butterfly, Gounod's Romeo & Juliet, and Okoye's Harriet Tubman: When I Crossed That Line to Freedom," said Salesky, who is in his 15th and final season as Knoxville Opera's executive and artistic director.

All music performances are in the Clayton Performing Arts Center and are free and open to the public.
Hardin Valley Campus of Pellissippi State: 10915 Hardin Valley Road, Knoxville, TN 37932. Information: 865-694-6405, www.pstcc.edu/arts
Barleys in Maryville: Pizza & Stories
September 26, 2019
5:45-8:00PM
Category: Festivals & special events and Kids & family
STORYLOVERS! You are INVITED to BARLEY'S, 128 W. Broadway, Maryville, TN, on September 26, 5:45 to 8:00PM for an evening of PIZZA & STORIES.

ON THE STAGE will be the SMOKY MOUNTAIN STORYTELLERS:
JEAN DAVIDSON, CHIP BAILEY, ROLAND MOTE

ON THE BUFFET: ALL the PiZZA, SALAD AND SOFT DRINKS
YOU CARE TO EAT !

PRICE: Adults $22.50, Children 6-12, $13.75, 0-5 FREE.

SmokyMountainTellers.org Barley'smaryville.com
Facebook: Smoky Mountain Storytellers Barley's Facebook
Neyland Stadium: Garth Brooks
September 26, 2019
7:00PM
Category: Music
Thunder rolled through Rocky Top Wednesday morning, as legendary performer Garth Brooks announced he is playing a concert at Neyland Stadium on Saturday night, Nov. 16. Tickets go on sale via Ticketmaster Friday, Sept. 13 at 10 a.m. ET/9 a.m. CT.
This spectacular show—part of the ongoing Garth Brooks Stadium Tour—by one of the world's best-selling musical artists of all-time will take place rain or shine in the University of Tennessee's historic football venue that boasts a capacity of 102,455. It will be the first concert at Neyland Stadium in 16 years and just the third in the venue's nearly 100-year history.
The University of Tennessee is hosting the concert with support from Visit Knoxville.
TICKET INFORMATION:
Tickets for this once-in-a-lifetime event cost $94.95, including all fees, and can only be purchased via Ticketmaster through one of the following three methods:
1)Online via Ticketmaster.com/GarthBrooks
2)Charge by phone on the Ticketmaster "Garth Brooks Line" – 1-877-654-2784
3)Via the Ticketmaster App, which can be downloaded on a mobile device
Sales begin on Friday, Sept. 13 at 10 a.m. ET/9 a.m. CT.
Due to the expected intense ticket demand for this show, it is vitally important for fans to create a Ticketmaster account before the on-sale date of Sept. 13. This will ensure a quicker purchasing experience. Fans are encouraged to visit Ticketmaster.com/GarthBrooks and click on "Insider Tips" to create an account. Fans who already have an existing Ticketmaster account are urged to log in and update their information, such as address and credit card number.
Ticketmaster also offers a "Garth Smart Queue," or virtual waiting room, a feature that goes live one hour before the on-sale time.
There is an eight-ticket limit per account, and attendees of all ages must have a ticket. All seats are reserved, and staging will be in-the-round (the entire stadium will be sold, including field-level seats).
NOTE: Tickets will NOT be available for purchase through Knoxville Tickets, the UT Ticket Office or AllVols.com. There will be no pre-sale, and there is no official resale marketplace.
ADDITIONAL CONCERT INFORMATION
Parking will be available through Ticketmaster as part of the ticket-purchasing process. Parking passes will be required to access lots on campus on the day of the concert, just like a Tennessee football gameday.
Detailed information about the Knoxville concert-goer experience, such as local accommodations, will be available online at VisitKnoxville.com/GarthBrooks. Rooms offered at a specialized rate will be reserved on a first-come, first-served basis and are expected to go fast.
Due to what will be an enormous crowd, fans are reminded to make plans to arrive on campus several hours early, tailgate and enter the stadium well before the show begins at 7 p.m. ET.
Alcohol will be available for purchase at the concert, and important "Know Before You Go" information can be accessed online HERE.
A designated rideshare drop-off/pickup area will be located on Circle Drive near Ayres Hall (not Circle Park).
Concert apparel is available for purchase on GarthBrooks.com and also will be available at Neyland Stadium the day of the show.
Smoky Mountain Storytellers Association: Pizza & Stories
Category: Kids & family and Literature & readings
Barley's Presents an Evening of Pizza & Stories
5:45 - 8 pm
Tellers: Jean Davidson, Chip Bailey, Roland Mote
128 W Broadway Ave in Maryville
ALL THE PIZZA , SALAD AND SOFT DRINKS YOU CARE TO EAT Price: Adults-$22.50, Children 6-12, $13.75, 0-5 FREE.

Information: www.smokymountaintellers.org, 865-280-2034, or StorytellersAssociation@gmail.com
On Facebook: Smoky Mountain Storytellers Association
Studio B by Tweek Imaging: Grand Opening
September 26, 2019
6-9 PM
Category: Exhibitions & visual art and Free event
Announcing our new space!

"Studio B" is a new gallery space on North Broadway designed and presented by Tweek Imaging. The space is located in the Broadway Studios & Gallery building, just across the street from K Brew. This will be a home for the artwork of the Art From the Hills group, as well as the potential location for your very own art show! Come to the grand opening to check out the space, the art, and meet the artists. All work presented will be for purchase, and food and beverage will be provided.
Broadway Studios & Gallery, 1127 N. Broadway, Knoxville, TN 37917
https://www.artfromthehills.com/ or Artfromthehills@gmail.com
McClung Museum: Science in Motion Exhibition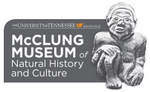 September 20, 2019 — January 5, 2020
Category: Exhibitions & visual art, Free event and History & heritage
Science in Motion: The Photographic Studies of Eadweard Muybridge, Berenice Abbott and Harold Edgerton
Photography itself was born out of a passionate engagement between art and science.
"…there needs to be a friendly interpreter between science and the layman. I believe that photography can be this spokesman, as no other form of expression can be; for photography, the art of our time, the mechanical scientific medium which matches the pace and character of our era, is attuned to the function. There is an essential unity between photography, science's child, and science, the parent."
—Berenice Abbott, Photography and Science, 1939
Photography's pioneers, Josef Nicéphore Niépce, Louis-Jacques-Mandé Daguerre and William Henry Fox Talbot, were inventors, scientists and mathematicians. The results of their intellectual endeavors dramatically affected the art form and forged a reciprocal relationship between art and science in photography that has continued to this day.
This exhibition of thirty-six photographs offers a rich and extensive view of the scientific studies done by three of photography's greats—Eadweard Muybridge, Berenice Abbott and Harold Edgerton. Each of these artists invented devices to study and represent aspects of light and motion scientifically and photographically. Their works not only illustrate scientific phenomena clearly and elegantly but also reveal the artists' individual artistic sensibilities.
McClung Museum of Natural History and Culture, 1327 Circle Park Dr on the UT campus, Knoxville, TN 37996. Hours: Monday-Saturday, 9AM-5PM, Sunday, 1-5PM. Information: 865-974-2144, http://mcclungmuseum.utk.edu
The Nina and the Pinta Come to Volunteer Landing
September 19, 2019 — September 29, 2019
9:00AM-6:00PM
Category: History & heritage and Kids & family
The Nina and Pinta come to Knoxville's Volunteer Landing September 19, 2019 to September 29, 2019.
Welcome to The Columbus Foundation and our two Columbus replica ships - our original Niña, the most historically accurate replica of a Columbus Ship ever built, and our newer Pinta.
The Niña is a replica of the ship on which Columbus sailed across the Atlantic on his three voyages of discovery to the new world beginning in 1492. Columbus sailed the tiny ship over 25,000 miles. That ship was last heard of in 1501, but the new Niña has a different mission. We are a floating museum, and we visit ports all over the Western Hemisphere.
Pinta was recently built in Brazil to accompany the Nina on all of her travels. She is a larger version of the archetypal caravel and offers larger deck space for walk-aboard tours and has a 40 ft air conditioned main cabin down below with seating. Pinta is available for private parties and charters.
September 19 to September 29, 2019, 9:00 AM to 6:00 PM.
$8.50 for adults, $7.50 for seniors (age 60+), $6.50 age 5-16 (not in a school group), age 4 and under are free
Calhoun's on the River at Volunteer Landing, 956 Volunteer Landing Lane
Knoxville, TN 37915
(787) 672-2152, http://www.thenina.com/index.html
Pellissippi State: Jane Reeves and Jess Courtney Exhibition
September 16, 2019 — October 4, 2019
Category: Exhibitions & visual art, Fine Crafts and Free event
Photography by Jane Reeves and sculpture by Jessica Courtney, artists who serve as K-12 art teachers in Southern Indiana, are featured in the newest exhibit at Pellissippi State Community College.
Reception with the artists 3-5 p.m. Monday, Sept. 30, in the Gallery. Free and open to the public.
"Our visual arts teachers in K-12 education are on the front lines introducing our children to a better understanding of our immense visual culture," said Pellissippi State Associate Professor Herb Rieth, who knows both artists and invited them to show their work at the college. "K-12 arts and design teachers work long hours, with ever-diminishing resources, to bring their knowledge and talent to very diverse populations. They are often underrepresented in showing their work because they frequently do not have time to work on their own artistic output. Pellissippi State's Visual Art faculty value the work these individuals do in the community and want others to see their powerful work."
Reeves has chosen to exhibit a body of work exploring family and questioning home as a refuge. The collection has been in juried exhibitions in San Diego; Cambridge, Massachusetts; and Louisville, Kentucky. These pieces are among the sculpture Jessica Courtney has on display at Pellissippi State, artifacts of successes and failures in her studio practice. Courtney has been working in precious metals since 2007 and began exploring the capabilities of 3D rapid prototyping in 2009.
Hardin Valley Campus of Pellissippi State: 10915 Hardin Valley Road, Knoxville, TN 37932. Bagwell Center Gallery hours: M-F 9 AM - 9 PM. Information: 865-694-6405, www.pstcc.edu/arts
Carson-Newman University: 14th Biennial Art Faculty Exhibition
September 13, 2019 — October 26, 2019
Category: Exhibitions & visual art, Fine Crafts and Free event
New and recent artwork in a variety of media by our current C-N Art Department faculty members: Amy Jo Adamovich, Lisa Flanary, Heather Hartman Folks, Julie Rabun, Stephanie Harris Trevor and David Underwood.
Opening reception: Thu Sep 12, 3-5 PM
Homecoming reception: Sat Oct 26, 10 AM - 2 PM
Closed for Fall Break, Oct 17-20
Omega Gallery at Carson-Newman University, Warren Art Building, corner of Branner & S. College Streets, Jefferson City, TN 37760. Gallery hours: M-F 8-4. Information: 865-471-4985, www.cn.edu