Calendar of Events
Saturday, September 7, 2019
Sequoyah Birthplace Museum: Cherokee Fall Festival
September 7, 2019 — September 8, 2019
Category: Culinary arts, Dance, Festivals & special events, History & heritage, Kids & family and Music
The Sequoyah Birthplace Museum, Tennessee's only tribally owned museum, will host its 28th annual Cherokee Fall Festival on September 7-8, from 10:00 a.m. until 5:00 p.m. each day.
Visitors will have the opportunity to step back in time to experience Native American food, Cherokee arts and crafts demonstrations, music and dance. A blacksmith will be doing on-site demonstrations in the shop both days. Other demonstrations and displays will include Cherokee life in 1700's and a Civil War encampment. There will be a Civil War battle re-enactment at 2:00 p.m.
This year's theme will be Cherokee Folklore, Legends, and Traditions. Visitors will be able to meet and talk with Cherokees from the Cherokee Nation in Oklahoma and the Eastern Band of Cherokee Indians in North Carolina. Special entertainment will be provided by the Warrior Dancers of Ani-Kituhwa who are the Eastern Band of the Cherokee Indians official ambassadors. Check out our reconstructed 1800's dog-trot log cabin. Meet and chat with Miss Cherokee and have your name written in Cherokee. The Tennessee State Parks will be doing a Birds of Prey program on both days. Also there will be Cherokee cooking demonstrations and Civil War gun display.
Other activities include posters from Cherokee Elementary school. Darts, beads, talking sticks, face painting and free Cherokee name cards will be available for children. We will also host a children's blowgun competition and an adult blowgun competition on both days. Traditional Indian Fry bread and Indian tacos, and other food and drinks will be sold.
This event is funded in part by Tennessee Arts Commission Rural Arts Program Grant, Cherokee Preservation Foundation, and the Eastern Band of the Cherokee Indians. Tickets Adults are $10.00, children 13-18 years old are $5.00 and children 12 and under are free. Family rate for $25.00 also available. For more information about the Great Island Festival, contact the Sequoyah Birthplace Museum at (423) 884-6246
Townsend Artisan Guild: Autumn Art and Wine
September 7, 2019
10 AM - 5 PM
Category: Exhibitions & visual art, Fine Crafts and Free event
The Townsend Artisan Guild and Cades Cove Cellars are offering locally produced art and locally produced wine. Twenty artisans will display their work including fiber arts, jewelry, painting, photography, pottery and woodworking. The artists will demonstrate their techniques and discuss their work. Cades Cove Cellars will offer tastings of their wine.
The event will be held at 7126 East Lamar Alexander Parkway (Hwy 321) in Townsend.
Oak Ridge Civic Music Association: Borealis Woodwind Quintet
Category: Kids & family and Music
Celebrating Our Past, Enriching Our Future during the 2019–2020 75th anniversary season
Concert includes a pre-concert talk free with ticket purchase.
At the Pollard Auditorium, 210 Badger Ave, Oak Ridge, TN 37830. Youth 18 & under attend all subscription concerts free through the Penny4Arts initiative and advertiser support. Visit www.ORCMA.org for repertoire and concert information, and call 865-483-5569 for more information and to purchase tickets (also available at the door, pending availability).
HoLa Hora Latina: Frutos Latinos exhibition
September 6, 2019 — October 15, 2019
Category: Exhibitions & visual art, Fine Crafts and Free event
A unique exhibition by HoLa Hora Latina member artists celebrating Hispanic Heritage Month - one exhibition, two venues!
Opening Fri Sep 6, 5-9 PM at the Emporium
Then, on display at the Knoxville Museum of Art from Sep 18 - Oct 15. Knoxville Museum of Art, 1050 World's Fair Park Dr, Knoxville, TN 37916. Hours: Tu-Sa 10-5, Su 1-5. Information: 865-525-6101, www.knoxart.org
Information: 865-335-3358, www.holahoralatina.org
First Friday at Rala with Ryan Blair
September 6, 2019 — September 30, 2019
Opening Reception 6-9PM Sept. 6
Category: Exhibitions & visual art
Bout a Mile Up the Holler" - First Friday at Rala with Ryan Blair:
September 6th 6-9PM (Will be on display the entire month)
Join us in welcoming Ryan Blair as our September First Friday artist. Blair's current work consist of paintings and mixed media pieces based on his observations and experiences of living in the south. Come meet the artist and view all of the rad art he's been makin' and creatin'!
Rala
112 W. Jackson Ave
Knoxville, TN 37902
PH: (865) 525-7888
Instagram: @ShopRala
Soft/Serration: Current Works by Annie Rochelle and Colleen Thornbrugh
September 6, 2019 — September 30, 2019
Category: Exhibitions & visual art and Free event
Opening Reception is Friday, September 6, 2019 5pm-7pm
Annie Rochelle is a practicing artist working and living in her hometown of Knoxville, Tennessee. Rochelle received a Bachelors of Fine Art in Painting and Art History at the Maryland Institute College of Art in Baltimore, Maryland and studied Italian Renaissance Art History and Painting Conservation at the Studio Art Centers International in Florence, Italy. Her artistic interests are divided: between draftsmanship and experimental abstraction; the challenging marriage of Old Masters' techniques and traditional subject matter with contemporary aesthetics and social sensibilities. Her new interest in botanical forms have opened a new investigation into the relationships among human, artificial, and natural aesthetics.
Follow Annie: Portfolio: aerochelle.com, Instagram: a.e.rochelle, Facebook: Studio of A. E. Rochelle
Colleen Thornbrugh is a teaching artist from Knoxville, TN who loves to create artwork and foster a love for art in her students. Colleen graduated from Huntington University with a Bachelor's Degree in Animation, and her work in animation has been featured in multiple children's film festivals. Colleen is an active painter and works daily to improve her craft. Colleen's paintings are mainly non-representational, meant to evoke the inner landscape. She has been teaching art and animation for over a decade, and one of her greatest joys in life is helping her students find their creative voices. As a teaching artist, Colleen has led art classes for hundreds of children in many different area elementary schools. She is the also coordinator for the Community School outreach programs at the Knoxville Museum of Art.
Mon: 9am-8:30pm
Tues: 9am-8:30pm
Wed: 9am-8pm
Thurs: 9am-6pm
Fri: 9am-2 pm
Sat: 9:30am-2 pm
Knoxville Arts & Fine Crafts Center, 1127 Broadway Suite B, Knoxville, TN 37917. Information: 865-523-1401, http://knoxvilletn.gov/cms/One.aspx?portalId=109562&pageId=15402751
Art Market Gallery: Featuring Dennis Sabo & Johnny Glass
September 6, 2019 — September 29, 2019
Category: Exhibitions & visual art, Fine Crafts and Free event
September Featured Artists - First Friday Reception: September 6, 5:30 – 9 p.m.
Both painterly and emotionally charged, Debbis Sabo photographic artwork is reminiscent of how the impressionists recorded light. His fine art natural world abstracts and landscapes are often sought out by home decor and interior designers and has been included in solo and group art gallery exhibitions, commercial installations and private home collections throughout the United States and internationally. Says Dennis, "My September art exhibition covers our aqueous planet Earth from the marshes of Acadia National Park, Maine to the surf conditions in Tennessee and ends in Botswana, Africa. The art of photography is not taking a shot but transforming a composition into an emotional in-teraction with the viewer. My interest is in the natural details; how the environment on a particular day, in a par-ticular light, and at a particular moment in time correlates to my personal vision and interpretation of nature." www.dsabophoto.com
Johnny Glass began his glass career in Los Angeles, CA, where he was first introduced to glass at Santa Monica College. In 2008 he formed Glass by Glass LLC and began traveling the west coast art show markets. In 2012, Johnny decided to expand his market and finish his BFA; he returned to Knoxville, Tennessee, where he grew up, to open Glass by Glass's east coast mobile Glassblowing studio. Johnny received a Bachelor of Fine Arts majoring in glass from Tennessee Technological University's, Appalachian Center for Crafts in 2016, Graduating Cum Laude. Glass by Glass studios is now a bi-coastal Mobile Glass Studio Extravaganza. Glass by Glass, has made it their mission to bring a new awareness and interest back to the art of glass. 2016 - 2017 were big years for Johnny and GbyG, performing thousands of live glass demos throughout the US. From craft fairs, public schools, music venues to museums, Glass by Glass Studios participated in over 30 plus live glass events in 6 states. In 2016 Johnny's sculptures were selected to participate in the Tennessee crafts best of show, held at the Reese museum in Johnson City TN. In the Summer of 2017, Johnny ran the glass studio at Buck's Rock summer camp in New Milford, NY continuing his love for teaching. Johnny Glass resides in New Orleans LA where he teaches glass sculpture at Tulane University while he is receiving his MFA. www.GlassbyGlass.com
Art Market Gallery, 422 S. Gay St, Knoxville, TN 37902. Hours: Tu-Sa 11-6, Su 1-6. Information: 865-525-5265, www.artmarketgallery.net
Awaken Coffee: Artwork by Michelle Barillaro
September 6, 2019 — September 29, 2019
Category: Exhibitions & visual art and Free event
Awaken Coffee will host artist Michelle Barillaro for First Friday, Sept. 6th from 6-9pm.
Barillaro works in acrylic, oil and cold wax. Her style is abstract with a multi-textural and often ethereal feel. Michelle says, "to me an abstract is so pleasing because it allows the viewer to conjure the meaning in the image and tell a story from their life experiences."
Come join us for refreshments, beautiful art and of course great coffee!
Awaken Coffee is a live music venue, espresso bar, craft beer & wine bar and organic restaurant in the heart of downtown. Awaken Coffee, 125 W Jackson Ave, Knoxville, Tennessee 37902
UT Downtown Gallery: 10 x Relay - Cat's Cradle
September 6, 2019 — September 28, 2019
Category: Exhibitions & visual art, Fine Crafts and Free event
First Friday Reception, September 6th 5-9pm, UT Downtown Gallery
Artist gallery talks will take place at 6:30 and 8pm.
The passing back and forth of ideas in painting is like the relay and return of the knotted patterns in the game of cat's cradle. Each painting is a string configuration that we hold out to be received by another, or that we receive and respond to by adding something new, by proposing another knot, another net. We play cat's cradle with ourselves, with each other, with art history. Entangled in a myriad of configurations, we start from a place that doesn't wipe out what comes before – we make paintings of inheritances and remembering.
10 X Relay includes artists: Kylie Heidenheimer, Pinkney Herbert, Erick Johnson, Jackie Meier, Laura Newman, Pierre Obando, Jennifer Riley, Russell Roberts, Lisa Taliano, and Chuck Webster. It is a celebration and recognition of these artists' indebtedness to each other as friends and painters. Companions in conflict and collaboration, the artists in this show are tied together by the threads of making, thinking and doing, entangled in a painting dialog, bound together in a knotted net of past, present, and future.
UT Downtown Gallery, 106 S. Gay St, Knoxville, TN 37902. Hours: W-F 11-6, Sa 10-3. Information: 865-673-0802, http://web.utk.edu/~downtown
C for Courtside: 52 Hertz Whale
September 6, 2019 — September 27, 2019
Category: Exhibitions & visual art and Free event
Opening Fri Sep 6, 7-10 PM
Participating artists: Bethany Springer, Brianna Rigg, Christine Rebhuhn, Christy Singleton, Hannah Walsh, Kayla Green, Mika Agari, Skye Gilkerson, SLINKO and Stephanie Loggans.
Organized and curated by Stove Works, which endeavors to serve the Chattanooga community by providing local, national, and international artists a venue for the production of, exhibition of and education through contemporary works of art.
C for Courtside is an artist-run curatorial project space located just north of downtown Knoxville. Founded in the fall of 2017 with the intentions of facilitating multiple creative activities, the Directors (Eleanor Aldrich, Joshua Bienko, Eric Cagley, Lynne Ghenov, John Powers) will work to add to the exciting artistic development and momentum already at foot in the Southeast. In addition to exhibitions, C for Courtside will host artist lectures and guest speakers, live performances, pop-up shows, experimental theatre, justice seeking organizations in need of a place to meet, and other situationist aligned activities. Each endeavor will aim to extend the space of the gallery beyond its physical limitations, while fostering a community based in and on the exigencies of art-making. The launch and operation of the space has been made possible in part by the support of an Ann and Steve Bailey Opportunity Grant.
C for Courtside, 513 Cooper Street, Knoxville, TN 37917. Information: cforcourtside@gmail.com, www.cforcourtside.com
100th Tennessee Valley Fair
September 6, 2019 — September 15, 2019
Category: Dance, Exhibitions & visual art, Festivals & special events, Fine Crafts, History & heritage, Kids & family and Music
The 100th annual Tennessee Valley Fair is set to debut a variety of new and noteworthy attractions for East Tennesseans! From culinary arts to crafts, livestock shows to action sports, headline concerts and special events, there are thousands of ways to enjoy a little Homegrown Happiness at this year's Tennessee Valley Fair.
The Concert Series has a wide range of genres for all of East Tennessee to enjoy:
The Dirty Guv'nahs - Friday, September 6, 8pm
Battle of the Cover Bands - FREE ENTRY - Saturday, September 7, 8pm
Erick Baker with The Young Fables - Sunday, September 8, 8pm
Morgan Wallen - Monday, September 9, 8pm
Keith Sweat - Wednesday, September 11, 8pm
Riley Green - Thursday, September 12, 8pm
Bret Michaels - Friday, September 13, 8pm
Uptown Funk - Saturday, September 14, 8pm
KC And The Sunshine Band - Sunday, September 15, 8pm
To see a full list of attractions and activities, visit www.tnvalleyfair.org. Tennessee Valley Fair: 865-215-1471 or tickets@tnvalleyfair.org
East Tennessee Historical Society: The Freedom Engine: East Tennessee Remembers 9/11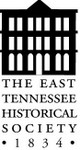 September 4, 2019 — October 13, 2019
Category: Exhibitions & visual art, History & heritage and Kids & family
Visitors to the Museum of East Tennessee History will have an opportunity to view special items associated with the "Freedom Engine," a tribute gift from East Tennesseans to New York City following the events of September 11, 2001. East Tennesseans contributed more than $940,000 to purchase and equip a 95-foot tower ladder truck for Harlem-based Ladder Company 14, helping the New York City Fire Department (FDNY) replenish the largest vehicles in the city's firefighting fleet. The so-called "Freedom Engine," went into service during March 2002 and was dedicated on September 11th of that year.
FDNY typically retires their trucks from regular service after about 10 years. The Freedom Engine went into reserve status in 2013. Upon retirement, several artifacts associated with the truck, including a bucket door, captain's helmet, memorial plaque from the people of East Tennessee, and a presentation plaque containing a piece of World Trade Center metal, were returned to East Tennessee and donated to the East Tennessee Historical Society. These items will be on display through October 13, 2019, at the Museum of East Tennessee History, along with a video about the project. You may view the exhibit and artifacts online at the ETHS website at www.easttnhistory.org/exhibits/freedom-engine.

Each Sunday is Family Day and is free to the public.

East Tennessee Historical Society, 601 S. Gay Street, Knoxville, TN 37902. Museum hours: M-F 9-4, Sa 10-4, Su 1-5. Information: 865-215-8824, www.easttnhistory.org