Calendar of Events
Friday, September 20, 2019
McClung Museum: Science in Motion Exhibition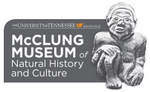 September 20, 2019 — January 5, 2020
Category: Exhibitions & visual art, Free event and History & heritage
Science in Motion: The Photographic Studies of Eadweard Muybridge, Berenice Abbott and Harold Edgerton
Photography itself was born out of a passionate engagement between art and science.
"…there needs to be a friendly interpreter between science and the layman. I believe that photography can be this spokesman, as no other form of expression can be; for photography, the art of our time, the mechanical scientific medium which matches the pace and character of our era, is attuned to the function. There is an essential unity between photography, science's child, and science, the parent."
—Berenice Abbott, Photography and Science, 1939
Photography's pioneers, Josef Nicéphore Niépce, Louis-Jacques-Mandé Daguerre and William Henry Fox Talbot, were inventors, scientists and mathematicians. The results of their intellectual endeavors dramatically affected the art form and forged a reciprocal relationship between art and science in photography that has continued to this day.
This exhibition of thirty-six photographs offers a rich and extensive view of the scientific studies done by three of photography's greats—Eadweard Muybridge, Berenice Abbott and Harold Edgerton. Each of these artists invented devices to study and represent aspects of light and motion scientifically and photographically. Their works not only illustrate scientific phenomena clearly and elegantly but also reveal the artists' individual artistic sensibilities.
McClung Museum of Natural History and Culture, 1327 Circle Park Dr on the UT campus, Knoxville, TN 37996. Hours: Monday-Saturday, 9AM-5PM, Sunday, 1-5PM. Information: 865-974-2144, http://mcclungmuseum.utk.edu
Once Upon a Time, In Arabia
September 20, 2019 — September 21, 2019
Category: Dance, Festivals & special events, Fine Crafts, Free event, History & heritage, Kids & family and Music
Once Upon a Time, In Arabia
Hosted by Arab American Club of Knoxville
12 PM – 9 PM both days
1620 Melrose Ave. University Of Tennessee Pedestrian Walkway, Knoxville
Sixth Annual cultural festivities. Join us for Fun music, dancing, great food, fashion shows, artisans creative jewelry, pottery, and much more.
https://www.facebook.com/events/2534184229954540
Dragonfly Aerial and Circus Arts Studio: Circus After Dark
September 20, 2019 — September 21, 2019
Category: Dance and Festivals & special events
Dragonfly Aerial and Circus Arts Studio will be hosting a circus variety show with a twist. Friday (the 20th) and Saturday (the 21st) the sun goes down, and the fire turns up starting at 8:30pm. Located at their studio, Dragonfly artists along with some invited guests will have an evening of performances for the viewer to enjoy. The special showings are a fundraiser to benefit Dragonfly Aerial and Circus Arts Studio.
Katlyn Gagnier, one of the Aerial Instructors as well as a performer states, "It is in the spirit of inclusivity that we have launched our Circus After Dark fundraiser performance, a celebration of the human form and all it is capable of, with a cheeky, burlesque twist. We want everyone to know that no matter your age, size, or where you come from you can find joy in circus arts."
Dragonfly Aerial and Circus Arts Studio is run by artists and trained instructors who both teach and perform. Started in 2010 by 6 local aerialists, Dragonfly offers the Knoxville area classes in the circus arts for everyone of any fitness level as well as the opportunity to book trained and passionate professional performers for festivals and special events! At Dragonfly, you will increase physical fitness and self-confidence through an activity normally found only in larger metropolitan areas. They offer you the perks of big-city circus fun right in your home town!
Circus After Dark provides an entertaining evening of fun for those 21 and older. Performances you have never seen before combining the amazing art of circus, just a little bit of skin plus a benefit for the arts community. Tickets are available online through their website: http://www.dragonflyaerialartsstudio.com as well as at the door on the evening of. Dragonfly's studio is located at 4504 Fennel Rd, Knoxville TN 37912.
Zoo Knoxville: Brew at the Zoo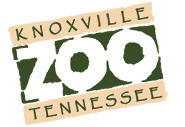 September 20, 2019
6:30-10:30pm
Category: Festivals & special events and Fundraisers
Zoo Knoxville, in partnership with Rhizome Productions, brings you the second annual Brew at the Zoo presented by Regal Cinemas! Enjoy beer from more than 40 local brewers, food trucks, live entertainment and more! Proceeds support the zoo's conservation work. Join us Friday, September 20, 2019 from 6:30 to 10:30 PM. Get tickets while they last!
General admission tickets include a tasting glass, event map, drinking water, and unlimited beer samples.
New for this year, our Conservation Pours. Select breweries will be serving up unique beers you may never see again at select times throughout the evening. You won't want to miss this!
Brew at the Zoo is for guests ages 21 and older and guests must show a valid photo I.D. to enter the event. All proceeds directly benefit Zoo Knoxville.

Zoo Knoxville, 3500 Knoxville Zoo Drive, Knoxville, TN 37914. Open every day except Christmas. Information: 865-637-5331, www.zooknoxville.org
Great Smoky Mountain Heritage Center: Fall Concert Series
Category: Kids & family and Music
FALL CONCERT SERIES – TENNESSEE SHEIKS
At GSMHC Amphitheater
COST: $10
Tennessee Sheiks Fall Concert Series Proudly Sponsored by CBBC ($10 per guest – GSMHC Members and Children 5 and Under are FREE)
http://www.gsmheritagecenter.org/2019-fall-concert-tennessee-sheiks/
The Sheiks are Don Cassell on mandolin, guitar, dobro, and vocals; Nancy Brennan Strange on guitar, vocals; Don Wood on guitar; Barry (Po) Hannah on guitar; Ken Wood on percussion, vocals; Michael Crawley on blues harp, vocals; and Will Yeager on bass. Taking inspiration from the great Gypsy guitarist Django Reinhardt, they describe their music as acoustic swing. The Sheiks are known individually for their work with area bands and musicians for over 20 years working in bluegrass, old-time, jazz and swing idioms, including the Dismembered Tennesseans and Strange Company.
Reserved Seating! Only $5 Leave your chair at home and use ours! Quantities are limited.
Great Smoky Mountains Heritage Center, 3/4 mile east of traffic light at the Highway 321 and 73 intersection towards the Great Smoky Mountains National Park, Townsend, TN. Hours: M-Sa 10-5. Information: 865-448-0044, www.gsmheritagecenter.org
The Mill and Mine: Gwar: Use Your Collusion Tour
September 20, 2019
7:30PM
Category: Music
Friday, September 20, Gwar with Sacred Reich, Toxic Holocaust and Against the Grain
7:30 PM (Doors 6:30 PM) at The Mill & Mine.
Patrons under the age of 18 must be accompanied by a parent or legal guardian. This is a standing room only venue.*
Tickets are $25.00 plus fees advance/$28.00 plus fees day of show.
The Mill & Mine, 227 W. Depot Avenue, Knoxville, TN 37917. Tickets/information: http://themillandmine.com
PARK(ing) Day
September 20, 2019
9:00-5:00PM
Category: Exhibitions & visual art, Festivals & special events, Free event and Kids & family
SEPTEMEBER 20, 2019, 9AM -5 PM, along downtown Knoxville's Gay Street.
PARK(ing) Day is an international event where citizens, artists and activists collaborate to temporarily transform metered parking spaces into "PARK(ing)" spaces: temporary public parks or parklets. The project began in 2005 when Rebar, a San Francisco art and design studio, converted a single metered parking space into a temporary public park in downtown San Francisco. Since 2005, PARK(ing) Day has evolved into a global movement, with organizations and individuals (operating independently of Rebar but following an established set of guidelines) creating new forms of public space in communities around the world.
Monroe Area Council for the Arts: World of Wine
September 20, 2019
5:00-7:30PM
Category: Fundraisers
Enjoy the World of Wine "where aging matters" for the benefit of MACA at the brand new Kahite Community Center in Tellico Village which will be magically transformed for this special occasion. September 20, 2019, 5:00 to 7:30PM.
Join in the fun around the Wine Pull event - WHERE EVERY PLAYER WINS.
You will receive COMPLIMENTARY RAFFLE TICKETS (you may purchase more if you like) and try for the items you like most.
Listen to some of OUR own MUSICIANS as they add their sparkle to enhance this special evening.
Stroll by a SELECT ART SHOW, and take home a piece if you like. The art is provided by our own Art Alliance. Admire some selections from MACA's over 300 piece STUDENT ART SHOW
This will be an evening to unwind, enjoy friendships and support the many aspects of what Monroe Area Council for the Arts provide to this community. Come join your friends for a casual event to enrich your friendships, enjoy tasting new wines and foods, but MOST IMPORTANTLY enrich the lives of the folks that live in this area. This evening will promote and provide the support for the arts programs for the children of Monroe County and surrounding area.
Tickets available for $75 at: MACA OFFICE: 423 442 3210
520 Cook Street Suite A
Madisonville, TN
Monroe Area Council for the Arts: 423-442-3210, www.monroearts.com
Ijams Nature Center: Movies Under the Stars: Edward Scissorhands
September 20, 2019
6:00-10:00PM
Category: Film and Kids & family
MOVIES UNDER THE STARS: EDWARD SCISSORHANDS
September 20 @ 6:00 pm - 10:00 pm $8 – $25
With fall right around the corner, why not enjoy a family night out at Ijams Nature Center for our Movies Under the Stars series with Central Cinema! Pack up your favorite blanket and join us on the lawn September 20 for Tim Burton's modern day fairy tale, Edward Scissorhands.

Doors open at 6pm, movie begins at dark (approx. 8pm). Food trucks and beer garden will have tasty meals, snacks, beverages available for purchase. NO COOLERS AND NO OUTSIDE ALCOHOL PLEASE. Dogs allowed, but must be on leash at all times.

Tickets are $8 per person or $25 for a family four pack, available through Eventbrite or at the door.

Front lawn at the Visitor Center– don't forget your blankets or lawn chairs for this event. In case of inclement weather, movie will be moved indoors.
Ijams Nature Center, 2915 Island Home Ave, Knoxville, TN 37920. Hours: Grounds and trails open during daylight hours. Call for Visitor Center hours. Information: 865-577-4717, www.ijams.org
Knoxville Museum of Art: Alive After Five - Nouveaux Honkies
September 20, 2019
6-8:30 PM
Alive After Five is a unique live music series that takes place in the smoke-free, casually elegant setting of the Ann and Steve Bailey Hall in the Knoxville Museum of Art. There is a live band on stage, seating at tables, two cash bars, food from area restaurants, free freshly popped popcorn, and free parking. Audience members can enjoy listening to music, dancing, and browsing the museum's art galleries. Admission is $15 for general and $10 for museum members and college students with ID. Ages 17 and under are admitted free.
Knoxville Museum of Art, 1050 World's Fair Park Dr, Knoxville, TN 37916. Hours: Tuesday-Saturday, 10AM-5PM, Sunday, 1-5PM. Information: 865-525-6101, www.knoxart.org
UT School of Music: Edison Piano Trio
Category: Free event and Music
Faculty recital; Edison Piano Trio is made up of UTK faculty members Kevin Class, piano; Geoffrey Herd, violin; Wesley Baldwin, cello
Natalie Haslam Music Center, Sandra G. Powell Recital Hall
8pm
UT School of Music: Unless otherwise noted, concerts are FREE and open to the public. The Alumni Memorial Building located at 1408 Middle Drive on the UT campus. (The James R. Cox Auditorium is located in the Alumni Memorial Building.) The Natalie Haslam Music Center is located at 1741 Volunteer Blvd on the UT campus. *For individual or small group performances, please check the web site or call the day of the event for updates or cancellations: 865-974-5678, www.music.utk.edu/events
Knoxville Jazz Orchestra: Live at Lucille's with Russell Malone Quartet
September 20, 2019
7:30 PM & 9:30 PM
Category: Music
Russell Malone is universally heralded by fans, critics and peers alike as one of the premier guitar masters of his generation. An astonishing virtuoso, Malone has toured and recorded with Jimmy Smith, Harry Connick Jr, Sonny Rollins, Ron Carter, Dianne Reeves, Christian McBride, Roy Hargrove, Wynton and Branford Marsalis and many others. His quartet is among the finest working ensembles in jazz today, effortlessly gliding between old school pop, original jazz, spirituals and down-home blues.
Live at Lucille's brings the tradition of exciting and innovative PBS music programming right here to East Tennessee. Featuring local, regional and national jazz artists performing in an intimate setting, these shows will be taped in front of a live audience at East Tennessee PBS' studios near downtown Knoxville. Single event admission: $38 general; $15 student if seating remains available after the season ticket offering. Complimentary beverages provided by Sugarlands Distillery and Fanatic Brewing Company for patrons over 21
East Tennessee PBS Studio, 1611 Magnolia Avenue, Knoxville, TN 37917
*Free, dedicated parking available on site. Knoxville Jazz Orchestra: 865-573-3226, www.knoxjazz.org