Calendar of Events
Monday, September 30, 2019
Fifth Annual Tennessee Sustainable Transportation Forum & Expo
September 30, 2019 — October 2, 2019
Category: Festivals & special events and Science & nature
Mon, Sep 30, 2019, 1:00 PM –Wed, Oct 2, 2019, 2:00 PM at the UT Conference Center
600 Henley Street, 4th Floor, Knoxville, Tennessee 37902.
Register at https://www.eventbrite.com/e/2019-tennessee-sustainable-transportation-forum-expo-registration-60258914034.
The Tennessee Department of Environment and Conservation (TDEC), Tennessee Department of Transportation (TDOT), and Tennessee Clean Fuels (TNCleanFuels) will hold the fifth annual Tennessee Sustainable Transportation Forum & Expo (STF&E) on October 1-2, 2019 at the UT Conference Center in downtown Knoxville, TN. The forum will highlight new research and technologies that improve transportation efficiency, reduce vehicle emissions, and address the mobility needs of all Tennesseans. Panelists and speakers from across the country will highlight best practices to transform transportation systems efficiently, affordably, and sustainably. Click here to review the preliminary 2019 STF&E agenda.
Each year, STF&E features an alternative fuel vehicle and equipment showcase as well as a luncheon that honors both winners of the Tennessee Sustainable Transportation Awards (TSTAs) and new inductees to the Tennessee Green Fleets (TGF) Certification program. STF&E attendees can also enjoy an evening networking reception at the famous Knoxville Sunsphere as part of the event.
For more information about the 2019 STF&E, visit the event's official website at www.sustainabletransportationforum.com.
The Marco Institute: Restoring Gothic Architecture & Its Stained Glass
Category: Free event, History & heritage and Lectures & discussions
Hosted by The Marco Institute for Medieval and Renaissance Studies and University of Tennessee College of Arts & Sciences
5 PM – 6:30 PM
601 Greve Hall, 821 Volunteer Blvd., Knoxville, Tennessee 37996
The UT Marco Institute for Medieval & Renaissance Studies is pleased to welcome Dr. Elizabeth Pastan, professor of Art History at Emory University, as its Fall 2019 Lindsay Young Distinguished Visiting Senior Scholar. Dr. Pastan will give a public lecture titled "Restoring Gothic Architecture & Its Stained Glass: What we've learned about medieval buildings from recent work at Chartres & Notre-Dame of Paris." The lecture will take place at 5pm in room 109 of UTK's Art & Architecture Building (1715 Volunteer Blvd.). A reception will follow. The event is free and open to the public.
Please direct any questions to marco@utk.edu.
https://www.facebook.com/events/450140025854725/
McClung Museum: Science in Motion Exhibition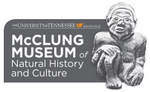 September 20, 2019 — January 5, 2020
Category: Exhibitions & visual art, Free event and History & heritage
Science in Motion: The Photographic Studies of Eadweard Muybridge, Berenice Abbott and Harold Edgerton
Photography itself was born out of a passionate engagement between art and science.
"…there needs to be a friendly interpreter between science and the layman. I believe that photography can be this spokesman, as no other form of expression can be; for photography, the art of our time, the mechanical scientific medium which matches the pace and character of our era, is attuned to the function. There is an essential unity between photography, science's child, and science, the parent."
—Berenice Abbott, Photography and Science, 1939
Photography's pioneers, Josef Nicéphore Niépce, Louis-Jacques-Mandé Daguerre and William Henry Fox Talbot, were inventors, scientists and mathematicians. The results of their intellectual endeavors dramatically affected the art form and forged a reciprocal relationship between art and science in photography that has continued to this day.
This exhibition of thirty-six photographs offers a rich and extensive view of the scientific studies done by three of photography's greats—Eadweard Muybridge, Berenice Abbott and Harold Edgerton. Each of these artists invented devices to study and represent aspects of light and motion scientifically and photographically. Their works not only illustrate scientific phenomena clearly and elegantly but also reveal the artists' individual artistic sensibilities.
McClung Museum of Natural History and Culture, 1327 Circle Park Dr on the UT campus, Knoxville, TN 37996. Hours: Monday-Saturday, 9AM-5PM, Sunday, 1-5PM. Information: 865-974-2144, http://mcclungmuseum.utk.edu
Pellissippi State: Jane Reeves and Jess Courtney Exhibition
September 16, 2019 — October 4, 2019
Category: Exhibitions & visual art, Fine Crafts and Free event
Photography by Jane Reeves and sculpture by Jessica Courtney, artists who serve as K-12 art teachers in Southern Indiana, are featured in the newest exhibit at Pellissippi State Community College.
Reception with the artists 3-5 p.m. Monday, Sept. 30, in the Gallery. Free and open to the public.
"Our visual arts teachers in K-12 education are on the front lines introducing our children to a better understanding of our immense visual culture," said Pellissippi State Associate Professor Herb Rieth, who knows both artists and invited them to show their work at the college. "K-12 arts and design teachers work long hours, with ever-diminishing resources, to bring their knowledge and talent to very diverse populations. They are often underrepresented in showing their work because they frequently do not have time to work on their own artistic output. Pellissippi State's Visual Art faculty value the work these individuals do in the community and want others to see their powerful work."
Reeves has chosen to exhibit a body of work exploring family and questioning home as a refuge. The collection has been in juried exhibitions in San Diego; Cambridge, Massachusetts; and Louisville, Kentucky. These pieces are among the sculpture Jessica Courtney has on display at Pellissippi State, artifacts of successes and failures in her studio practice. Courtney has been working in precious metals since 2007 and began exploring the capabilities of 3D rapid prototyping in 2009.
Hardin Valley Campus of Pellissippi State: 10915 Hardin Valley Road, Knoxville, TN 37932. Bagwell Center Gallery hours: M-F 9 AM - 9 PM. Information: 865-694-6405, www.pstcc.edu/arts
Carson-Newman University: 14th Biennial Art Faculty Exhibition
September 13, 2019 — October 26, 2019
Category: Exhibitions & visual art, Fine Crafts and Free event
New and recent artwork in a variety of media by our current C-N Art Department faculty members: Amy Jo Adamovich, Lisa Flanary, Heather Hartman Folks, Julie Rabun, Stephanie Harris Trevor and David Underwood.
Opening reception: Thu Sep 12, 3-5 PM
Homecoming reception: Sat Oct 26, 10 AM - 2 PM
Closed for Fall Break, Oct 17-20
Omega Gallery at Carson-Newman University, Warren Art Building, corner of Branner & S. College Streets, Jefferson City, TN 37760. Gallery hours: M-F 8-4. Information: 865-471-4985, www.cn.edu
Westminster Presbyterian Church Schilling Gallery: Artwork by Knoxville Miniature Society and Art Group 21
September 12, 2019 — October 27, 2019
Category: Exhibitions & visual art and Free event
Hours: Monday thru Thursday, 9 AM to 4PM, Friday 9 AM to noon
6500 Northshore Drive, 865-584-3957 or www.wpcknox.org
Roane Choral Society: Rehearsals
September 9, 2019 — December 31, 2019
7 PM
Category: Classes & workshops, Free event and Music
Roane Choral Society meets Monday evenings, September through mid-May, in the Choir Room (O-128) at the east end of the O'Brien Building on the Roane State Community College, Harriman Campus. New members are always welcome.
Director Brenda Luggie
Regular rehearsals begin on Monday, September 9 at 7 p.m. Email info.roanechoralsociety@gmail.com for more information. http://www.roanechoralsociety.org/
HoLa Hora Latina: Frutos Latinos exhibition
September 6, 2019 — October 15, 2019
Category: Exhibitions & visual art, Fine Crafts and Free event
A unique exhibition by HoLa Hora Latina member artists celebrating Hispanic Heritage Month - one exhibition, two venues!
Opening Fri Sep 6, 5-9 PM at the Emporium
Then, on display at the Knoxville Museum of Art from Sep 18 - Oct 15. Knoxville Museum of Art, 1050 World's Fair Park Dr, Knoxville, TN 37916. Hours: Tu-Sa 10-5, Su 1-5. Information: 865-525-6101, www.knoxart.org
Information: 865-335-3358, www.holahoralatina.org
First Friday at Rala with Ryan Blair
September 6, 2019 — September 30, 2019
Opening Reception 6-9PM Sept. 6
Category: Exhibitions & visual art
Bout a Mile Up the Holler" - First Friday at Rala with Ryan Blair:
September 6th 6-9PM (Will be on display the entire month)
Join us in welcoming Ryan Blair as our September First Friday artist. Blair's current work consist of paintings and mixed media pieces based on his observations and experiences of living in the south. Come meet the artist and view all of the rad art he's been makin' and creatin'!
Rala
112 W. Jackson Ave
Knoxville, TN 37902
PH: (865) 525-7888
Instagram: @ShopRala
Soft/Serration: Current Works by Annie Rochelle and Colleen Thornbrugh
September 6, 2019 — September 30, 2019
Category: Exhibitions & visual art and Free event
Opening Reception is Friday, September 6, 2019 5pm-7pm
Annie Rochelle is a practicing artist working and living in her hometown of Knoxville, Tennessee. Rochelle received a Bachelors of Fine Art in Painting and Art History at the Maryland Institute College of Art in Baltimore, Maryland and studied Italian Renaissance Art History and Painting Conservation at the Studio Art Centers International in Florence, Italy. Her artistic interests are divided: between draftsmanship and experimental abstraction; the challenging marriage of Old Masters' techniques and traditional subject matter with contemporary aesthetics and social sensibilities. Her new interest in botanical forms have opened a new investigation into the relationships among human, artificial, and natural aesthetics.
Follow Annie: Portfolio: aerochelle.com, Instagram: a.e.rochelle, Facebook: Studio of A. E. Rochelle
Colleen Thornbrugh is a teaching artist from Knoxville, TN who loves to create artwork and foster a love for art in her students. Colleen graduated from Huntington University with a Bachelor's Degree in Animation, and her work in animation has been featured in multiple children's film festivals. Colleen is an active painter and works daily to improve her craft. Colleen's paintings are mainly non-representational, meant to evoke the inner landscape. She has been teaching art and animation for over a decade, and one of her greatest joys in life is helping her students find their creative voices. As a teaching artist, Colleen has led art classes for hundreds of children in many different area elementary schools. She is the also coordinator for the Community School outreach programs at the Knoxville Museum of Art.
Mon: 9am-8:30pm
Tues: 9am-8:30pm
Wed: 9am-8pm
Thurs: 9am-6pm
Fri: 9am-2 pm
Sat: 9:30am-2 pm
Knoxville Arts & Fine Crafts Center, 1127 Broadway Suite B, Knoxville, TN 37917. Information: 865-523-1401, http://knoxvilletn.gov/cms/One.aspx?portalId=109562&pageId=15402751
East Tennessee Historical Society: The Freedom Engine: East Tennessee Remembers 9/11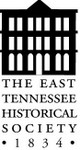 September 4, 2019 — October 13, 2019
Category: Exhibitions & visual art, History & heritage and Kids & family
Visitors to the Museum of East Tennessee History will have an opportunity to view special items associated with the "Freedom Engine," a tribute gift from East Tennesseans to New York City following the events of September 11, 2001. East Tennesseans contributed more than $940,000 to purchase and equip a 95-foot tower ladder truck for Harlem-based Ladder Company 14, helping the New York City Fire Department (FDNY) replenish the largest vehicles in the city's firefighting fleet. The so-called "Freedom Engine," went into service during March 2002 and was dedicated on September 11th of that year.
FDNY typically retires their trucks from regular service after about 10 years. The Freedom Engine went into reserve status in 2013. Upon retirement, several artifacts associated with the truck, including a bucket door, captain's helmet, memorial plaque from the people of East Tennessee, and a presentation plaque containing a piece of World Trade Center metal, were returned to East Tennessee and donated to the East Tennessee Historical Society. These items will be on display through October 13, 2019, at the Museum of East Tennessee History, along with a video about the project. You may view the exhibit and artifacts online at the ETHS website at www.easttnhistory.org/exhibits/freedom-engine.

Each Sunday is Family Day and is free to the public.

East Tennessee Historical Society, 601 S. Gay Street, Knoxville, TN 37902. Museum hours: M-F 9-4, Sa 10-4, Su 1-5. Information: 865-215-8824, www.easttnhistory.org
Sandy Brown Solo Exhibition: "Skies and Other Flights of Fancy"
September 3, 2019 — September 30, 2019
Category: Exhibitions & visual art and Free event
A personal visit to invented places as seen by the mind's eye
Reception: Friday, September 6, 6 PM – 8 PM.......food, drinks, & music
At Michael's Fine Art and Framing, 1325 Dug Gap Road, Dalton, GA
706-278-8840