Calendar of Events
Tuesday, August 20, 2019
Knoxville Civic Auditorium: PAW Patrol Live!
August 20, 2019 — August 21, 2019
Category: Kids & family and Music
No job is too big, no pup is too small! Nickelodeon and VStar Entertainment Group present PAW Patrol Live! "Race to the Rescue," an action-packed, music-filled production, presented by Pedigree will visit Knoxville Civic Auditorium, August 20-21, 2019.
It's the day of the Great Adventure Bay Race between Adventure Bay's Mayor Goodway and Foggy Bottom's Mayor Humdinger, but Mayor Goodway is nowhere to be found. PAW Patrol to the rescue! Ryder summons Marshall, Chase, Skye, Rubble, Rocky, Zuma and Everest to rescue Mayor Goodway and to run the race in her place. Using their unique skills and teamwork, the pups show that "no job is too big, no pup is too small," and share lessons for all ages about citizenship, social skills and problem-solving as they make several heroic rescues on their race to the finish line.
Knoxville Civic Auditorium and Coliseum, 500 Howard Baker Jr Blvd, Knoxville, TN 37915. Information: www.knoxvillecoliseum.com
Knox Heritage: Preservation Network: Restoring South Haven Lecture
Category: Free event and Lectures & discussions
PRESERVATION NETWORK LECTURE - RESTORING SOUTH HAVEN
with Darin Maroni
Tuesday - August 20 | 6:00 PM | RSVP by August 19 to hcook@knoxheritage.org
Some people see the crumbling, vacant houses in their neighborhood as eyesores, begging to be torn down and replaced. Heather and Darin Maroni of Maroni Design Lab, on the other hand? They're probably peeking over the fence, imagining what that house could become with a little TLC.
Knox Heritage, at Historic Westwood, 3425 Kingston Pike, Knoxville, TN 37919. Information: 865-523-8008, www.knoxheritage.org
Music for Seniors Knoxville: Concert Series Kickoff with Kelle Jolly
Category: Free event and Music
Tuesday, August 20, 10:30-11:30am
at The Knoxville Museum of Art, 1050 World's Fair Drive, Knoxville, TN 37916
Join Music for Seniors for the inaugural concert of our FREE Daytime Concert Series Knoxville! Our special guest artist is Kelle Jolly. Our community partner for our first Knoxville concert is the Knoxville Museum of Art. We hope to see you there!
Kelle Jolly - "The Tennessee Ukulele Lady" - is one of East Tennessee's most celebrated jazz musicians. She has traveled to Muroran, Japan (Knoxville's Sister City) as an ambassador of jazz with her husband, saxophonist Will Boyd, perfroming at various festivals and events. She and Boyd were honored in 2015 as recipients of the MLK Art Award in Knoxville.
Jolly is founder of Knoxville's Women in Jazz Jam Festival and Ukesphere of Knoxville, a ukulele group for all ages. She is host of "Jazz Jam with Kelle Jolly" on WUOT 91.9FM radio, a one-hour show celebrating outstanding local, national and international jazz vocalists. Jolly is also a member of the Mayor's Maker Council.
Music for Seniors connects area musicians with older adults through live and interactive music programs designed to engage, entertain and educate seniors. Programs include monthly free public Concerts, and Outreach with groups in recreational and care settings. Reserve your FREE ticket: https://www.eventbrite.com/e/music-for-seniors-presents-kelle-jolly-at-knoxville-museum-of-art-tickets-67282855833
For more information call: 865-258-5988, www.MusicforSeniors.org
Farragut Museum: Timeless Toys
August 16, 2019 — December 31, 2019
Category: Exhibitions & visual art, Free event and Kids & family
A new Farragut Museum exhibit featuring toys belonging to current and past volunteers, as well as items from the Museum's permanent collection, will open to the public on Friday, Aug. 16. "Timeless Toys" will remain open through the end of the year.
Friends of the Museum are invited to a sneak preview of the exhibit from 4:30-6:30 p.m. on Thursday, Aug. 15. New Friends can sign up during the event.
The Farragut Museum is committed to preserving the heritage of its East Tennessee Community and features a remarkable collection of artifacts from the area, including an extensive collection of the personal belongings of Admiral David Glasgow Farragut, first Admiral of the U.S. Navy and hero of the Civil War. Housed in Farragut Town Hall, 11408 Municipal Center Drive, the Museum is open Monday through Friday from 10 a.m.-4:30 p.m. and offers free admission. For more information, visit townoffarragut.org/museum or contact Historic Resources Coordinator Julia Barham at jbarham@townoffarragut.org.
Knoxville Children's Theatre: Robin Hood & His Merry Men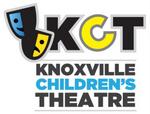 August 16, 2019 — September 1, 2019
Category: Kids & family and Theatre
ROBIN HOOD & HIS MERRY MEN
August 16 - September 1

The Sheriff of Nottingham will stop at nothing to see Prince John ascend to the English throne. But Little John, Will Scarlet, Friar Tuck, and Maid Marian team up with the daring Robin Hood to see justice return to London.

Performances are typically Thursday-Sunday, and tickets are $12 per Adult, $10 per child. Reservations are strongly recommended. Group rates are available for groups of 12 or more by making advance reservations by phone. Knoxville Children's Theatre, 109 E. Churchwell Avenue, Knoxville, TN 37917. Information: 865-208-3677, www.knoxvillechildrenstheatre.com
TVUUC Gallery: Art by David Denton and Allen Monsarrat
August 12, 2019 — October 8, 2019
Category: Exhibitions & visual art and Free event
Reception Friday, August 16, 6:00 to 7:30 pm. Artists' talks at 6:30 pm.
Free and open to the public

David Denton
This work is the byproduct of exploration into the potential for artistic expression using the new technologies of the Virtual World and digital photography. Denton said, "I finally made my peace with the rigidity of the computer and went into partnership with it to explore ways to stumble onto appealing images." The images are the result of manipulating photographs mostly taken with a smart phone and altered in Photoshop. Denton subjects them to a series of random commands, frequently with no idea of what might result. His primary role as the artist is mostly deciding what to keep. "The greatest benefit for me has been learning to view the real world through the photographer's eye," he said, "focusing on the interesting and appealing and ignoring the ugly and banal, making the visual aspect of life far more enjoyable."

Allen Monsarrat
Monsarrat's artwork begins with his own photography. "This allows me to carefully design my composition and include as much detailed information as I choose," he said. "More important, as my reference source, it allows me to study the nuances of color, light and reflection and how they change across a seemingly uniformly colored surface." Using translucent layers of paint, he is able to build depth unachievable with ink on paper. "To counter my tendency toward too much realism," he said, "I began working in pastels in 2018. It is still representational work, but much more graphic, as the pastel pigments lie on top of the paper and on top of one another. They don't mix like paint. It is the eye and brain that do the blending."

Tennessee Valley Unitarian Universalist Church, 2931 Kingston Pike, Knoxville, TN 37919. Gallery hours: M-Th 10-5, Su 10-1. Information: 865-523-4176, www.tvuuc.org
BreedArts School of Art and Dance Fall Program
August 5, 2019 — November 22, 2019
Category: Classes & workshops, Dance, Exhibitions & visual art and Kids & family
BreedArts School of Art and Dance is a program for youth located in the Annex Studio of the Emporium. This year, the Fall Season will offer a variety of Dance classes to include Modern, Ballet, Hip Hop, Tap, and an Intro to Movement class! The school also offers an Art Class on Tuesday afternoons, taught by Amelia Breed, and is very excited to announce a New DOWNTOWN KNOXVILLE HOMESCHOOL CO-OP, offering a day program on Fridays! Classes are intended for ages 4-13. Through exploration of dance concepts and techniques, students learn to identify and coordinate parts of their body into various movement patterns, developing strength and flexibility, and stimulating brain function. Students have the opportunity to empower their creative talents as they learn the art of choreography. As part of our core values, we encourage healthy body image and body knowledge for each dancer's physical safety. Class schedule: https://docs.wixstatic.com/ugd/9046c2_123c153a851342aa8347f0e619db8915.pdf.
For more information, visit www.breedarts.com or these specific links:
+ Art Classes, for Ages 6-12, Tuesdays, Aug 6 – Nov 19, 3:30-4:30 PM. $50 per student/monthly rate. Join us for an exploration of 2D and 3D fundamentals! To include painting, drawing, collage, paper sculpture, printing, textile arts, and more! We will explore a wide range of material and learn a little bit of art history! www.breedarts.com/art-classes
+ Homeschool Co-op, for Ages 6-12, Fridays, Aug 9 – Nov 22, 9 AM – 3 PM. $100 per student/Monthly rate; $40 per student per day Drop-In rate. Sibling discount 20%. Includes yoga, open work, lunch, social studies, and art. www.breedarts.com/homeschool-co-op
Art Guild at Fairfield Glade: Judged and Juried Fine Arts Show
August 2, 2019 — September 4, 2019
Category: Exhibitions & visual art and Free event
The public is invited to the opening reception of the Art Guild at Fairfield Glade's 10th annual Judged and Juried Fine Arts Show on Friday, August 2, 5:00 – 7:00 p.m. at the Plateau Creative Art Center (PCAC), 451 Lakeview Dr. in Fairfield Glade.
Participants can view the show entries and watch the presentations of ribbons and cash awards to the winning artists.
First National Bank of Tennessee is once again sponsoring the Art Guild's Judged and Juried Fine Art Show. Cash prizes will be awarded to Best of Show, First Place, Second Place, and Third Place winners. An assortment of hors d'oeuvres and beverages will be served at this free opening reception event.
The Judged and Juried Fine Arts Show will feature all genres of art, and these items will be on display at the PCAC from August 2 through September 4. The gallery is open Monday through Saturday, 9:00 a.m. – 4:00 p.m. For further information about the 10th annual Judged and Juried Fine Arts Show, visit the Art Guild's website: www.artguildfairfieldglade.net, the Art Guild's Plateau Creative Art Center (PCAC), or call 931-707-7249.
Art Market Gallery: Featuring Mary Saylor and Lynnda Tenpenny
August 2, 2019 — September 1, 2019
Category: Exhibitions & visual art, Fine Crafts and Free event
August Featured Artists - First Friday Reception: August 2, 5:30 – 9 p.m.
Mary Saylor has been fascinated by all sorts of artistic endeavors from her childhood and was raised by parents who themselves were creative individuals. Mary obtained a Bachelor of Fine Arts degree from Ohio University with a minor in Sculpture and over the years, she has dabbled in various creative outlets including drawing, quilting, painting, woodcarving and clay, but recently has focused on paper mache sculptures. Mary has a profound love and appreciation of all animals, great and small, and this devotion is clearly seen in her whimsical, humorous animal sculptures. She thoroughly enjoys the process of creating each and every piece and hopes they bring nearly as much happiness and joy to everyone who views them.
Bio: Lynnda Tenpenny is an award-winning artist, a native East Tennessean, and a UT grad. She is a member of the Art Market Gallery and Foothills Craft Guild, and has served on boards of both and as President of both. Lynnda has art in several regional collections, including Park West Hospital, UT Hospital, Women's Contemporary Health, and others.
Statement: I love paint, papers, patterns, colors, and layers; I love experimenting with various materials to com-bine these elements into something fun and interesting. The glimpses of things "hidden" under previous layers or partially visible letters and numbers lets the viewer create their own story. We recently moved to a house (and new studio) where we see the most beautiful sunsets every evening. Apparently I never saw sunsets before!! I've tried to incorporate the delicate colors and nuances of the clouds into my work; it's a goal in progress and as with all art, it's evolving. Lynnda Tenpenny www.LtenArt.com. Facebook: www.Facebook.com/LynndaTenpennyArt.
Art Market Gallery, 422 S. Gay St, Knoxville, TN 37902. Hours: Tu-Sa 11-6, Su 1-6. Information: 865-525-5265, www.artmarketgallery.net
Rala: August First Friday with Jon Pemberton
August 2, 2019 — September 1, 2019
Category: Exhibitions & visual art and Free event
Opens August 2nd 6-9PM (Will be on display the entire month)
https://www.facebook.com/events/2289928674655767/
Please join us for the show openings and to meet the artist!
Jon Pemberton is a Special Education teacher, and during the summers he creates his pop-art paintings. He went to art school in Denver, where he first felt free to explore his love of materials, process, and color.
"Every piece is special to me in some way. The subject matter of each piece is something that I enjoy to a point where it has become a part of who I am. Regardless of the seriousness, or lack there of, of these pieces, they represent aspects of myself that I take very seriously. I nerd out to Miyazaki movies, such as Spirited Away. I got into reading as a kid through comic books. Now, I teach reading to students, still using comic books to spark interest. The Stan Lee piece is special to me because of that. What can I say about Beyoncé. She is the queen. I mean, have you heard Formation? It is a perfect song. Long live the queen."

Rala, 112 W. Jackson Ave, Knoxville, TN 37902
PH: (865) 525-7888
Instagram: @ShopRala
Awaken Coffee: Artwork by Kimberlee Rose Smith
August 2, 2019 — September 1, 2019
Category: Exhibitions & visual art and Free event
Awaken Coffee will host artist Kimberlee Rose Smith for First Friday, Aug. 2 from 6-9 pm.
Kimberlee Rose Smith is a local artist who seeks to bring hope, joy, and peace by reflecting the beauty around us.
She explains her inspiration, "Anytime I go outside, I see a consistent yet ever-changing work of art- the sky. I'm also inspired by the natural beauty of water. My paintings reflect the majestic, mysterious, and vast open sky and open water. I hope my paintings encourage the viewer to appreciate the beauty of creation always surrounding us."
Awaken Coffee is a live music venue, espresso bar, craft beer & wine bar and organic restaurant in the heart of downtown. Awaken Coffee, 125 W Jackson Ave, Knoxville, Tennessee 37902
Broadway Studios and Gallery: The Tuesday Painters and The Poetry of Nature
August 2, 2019 — August 31, 2019
Category: Exhibitions & visual art and Free event
Opening August 2nd 5:00-9:00
Join us for First Friday and our Grand Reopening! Featuring paintings by plein air artists The Tuesday Painters and photography by Katharine Emlen.
Broadway Studios and Gallery, 1127 Broadway St, Knoxville, TN 37917. Hours: Fri-Sat, 10-6, by appointment, or when the "open" sign is illuminated. Information: 865-556-8676, www.BroadwayStudiosAndGallery.com