Calendar of Events
Saturday, August 17, 2019
East Tennessee Historical Society: East Tennessee History Fair
Category: Exhibitions & visual art, Festivals & special events, Free event, History & heritage, Kids & family and Music
The 2019 East Tennessee History Fair will celebrate the region's history with reenactments, activities, and tours. Presented by the East Tennessee Historical Society, along with dozens of businesses, historical organizations, museums, musicians, and individuals from across the region, the East Tennessee History Fair features fun and educational activities highlighting the people, places, stories, and events that comprise the shared history of our 35-county region. The event is free and open to the public. Special highlights include:

· Free admission to the Museum of East Tennessee History, including Voices of the Land: The People of East Tennessee and "It'll Tickle Yore Innards!": The (Hillbilly) History of Mountain Dew exhibitions, plus the Streetscape with Streetcar 409 and Corner Drug Store, c. 1920-1930.
· Antiques Fair—downtown Knoxville's only antiques fair with vendors offering a wide variety of primitives, antiques, and tabletop items, sponsored by Case Antiques and Building Systems Technology, Inc.
· Specialty tour of the Museum of East Tennessee History with antique experts on furniture, pottery, baskets, quilts, and the interesting stories behind them
· Music Stage featuring Jimbo Whaley and Greenbrier, Russ and Becky Jeffers, The Travelin' Caudells, Liza Jane and Curley Alexander, and more!
· Living History Timeline—spanning the region's history from the Cherokee to Vietnam War. Special D-Day demonstrations throughout the day from the Five-Oh-First Group and WWII U.S. Army Airborne Reenactors
· Abraham Lincoln and wife Mary Todd and other historical characters will roam the crowd
· More than sixty historical and genealogical societies representing county, regional, and state organizations from across the region
· "History Hound" Dog Costume Contest—guests are invited to bring their dogs to Krutch Park dressed as their favorite historical character. Registration begins at 9:30 a.m., and the contest begins at 10:15. Celebrity judges will award fabulous prizes, courtesy of CitiFid-O for "Best Costume" and "Most East Tennessee Spirit."
· Tennessee Association of Vintage Base Ball game at Lakeshore Park. See America's favorite pastime played by the rules and customs of 1864-no spittin, no swearin, and no gloves! Presented in partnership with the Tennessee Association of Vintage Base Ball and the Lakeshore Park Conservancy
· Open house at the old East Tennessee Hospital for the Insane facility, dating to 1886, at Lakeshore Park, with slideshow and pictorial history of the asylum
· "Old Fashioned Tennessee Checkers Skirmish" sponsored by Mast General Store
· Book sales by Friends of the Knox County Library featuring history-themed books for children and adults
· An exciting interactive children's area on Market Street behind the History Center with special crafts, games, critters, and storytelling by the "King of The Wild Frontier," Davy Crockett, along with a birthday party with cake for Davy's 233rd birthday
· WDVX's "Kidstuff" music show with Sean McCullough
· Craft demonstrations--spinning, quilting, raku pottery, woodworking, chair caning, basket making, natural fibers, clay work, lye soap making, primitive handmade items, and more
· Jump on the Historic Homes Bus for tours of downtown's historic homes and museums with special guest tour guide Jennifer Montgomery. Guests will enjoy free admission at Blount Mansion, James White's Fort, Mabry Hazen House, Bethel Cemetery, Women's Basketball Hall of Fame, and Beck Cultural Exchange Center
· Open House with free tours of the Tennessee Theatre and vintage films from the Tennessee Archive of Moving Image and Sound—featuring It's Startime with Jim Clayton, Cas Walker Farm and Home Hour, and a preview of Ken Burns' new documentary Country Music
· Walking tour with Knoxville Walking Tours on Knoxville's Criminal Behavior
· Meet the authors book sales and signings
· Walking tour with Jack Neely on Downtown Knoxville's Art & Architecture
· Art Market Gallery will special exhibit Honoring the Great Smoky Mountains in celebration of Tremont's 50th Anniversary
· Market Square Farmers Market
· Home style food, food trucks, burgers, kettle corn, and barbeque!

For more information on the History Fair, please visit http://www.easttnhistory.org/historyfair or call 865-215-8824.
WDVX & ORNL Federal Credit Union: Summer Sessions
Category: Free event, Kids & family and Music
East Tennessee's Own WDVX and ORNL Federal Credit Union present The Summer Sessions at Bissell Park in Oak Ridge. Join us for the second year of free summer music concerts, open to the public. Bring your lawn chairs and your friends and family for an evening of free Americana roots music. Oak Ridge's own Crafter's Brew will be on-site with craft beer along with local food truck vendors.
AUGUST 17 – Ricky Skaggs / Blue Moon Rising
SEPTEMBER 14 – Molly Tuttle / Alex Leach
Second Bell Festival
August 17, 2019
10:00AM-9:00PM
Category: Festivals & special events and Music
Second Bell Festival at Suttree Landing Park, 901 Langford Ave, Knoxville, TN 37920
August 17, 2019, 10:00 AM to 9:00 PM.
Second Bell will join Knoxville's entertainment scene with the vibrant river front community in South Knoxville. This all day festival will be a celebration of music, comedy, improv, brunch and the south side of the river as a whole.
Knoxville Writers Guild: Writing the Caregiver Road
Category: Classes & workshops and Literature & readings
$30 for members and nonmembers if you register ahead at www.knoxvillewritersguild.com
When: Saturday, August 17, 1:00 – 3:00 PM
Where: Central United Methodist Church, 201 3rd Ave, Knoxville, TN 37917
In this workshop, Pauletta Hansel and Linda Parsons will explore your stories of caregiving, your struggles, and realizations about your loved ones and yourselves through the writing process. As former caregivers for parents with vascular dementia, they will use writing samples and prompts to create community and sharing along the rough road of caregiving, whether you're navigating Alzheimer's, dementia, or another chronic condition.
This nurturing and inspiring writing session is an opportunity to use writing to reflect on your own journey and to share as much or as little as you choose in a supportive, safe circle of other caregivers. No previous writing experience is necessary.
Linda Parsons coordinates WordStream, WDVX-FM's weekly reading series, with Stellasue Lee. She is the reviews editor at Pine Mountain Sand & Gravel and a widely published poet. Her fifth poetry collection is Candescent (Iris Press, 2019), in which she writes of her father's nearly fifteen-year journey with vascular dementia. Parsons is also playwright-in-residence for The Hammer Ensemble, the social justice wing of Flying Anvil Theatre.
Pauletta Hansel is author of seven poetry collections, including Palindrome (Dos Madres Press, 2017), winner of the 2017 Weatherford Award for best Appalachian poetry book, which Ted Kooser, US Poet Laureate Emeritus, said "completely and artfully sums up the emotions associated" with dementia. Pauletta was Cincinnati's first Poet Laureate (2016-2018). She is artist-in-residence at Thomas More University and managing editor of Pine Moun­tain Sand & Gravel, the literary publication of the Southern Appalachian Writers Cooperative. Pauletta blogs about the writing of Palindrome and other matters at https://paulettahansel.wordpress.com/.
SWINGBOOTY - Gypsy Jazz at Brickyard
Category: Music
DATE: Saturday, August 17, 9:00 - 11:15 PM
VENUE: Brickyard, 4928 Homberg Drive, Knoxville, TN 37919
DOOR: $5.00
A night of hot jazz… SWINGBOOTY will be performing featuring vocalists Jane George and Brian Varner. Come enjoy the music, full bar, and complete dinner menu.
BAND VIDEO: https://www.youtube.com/watch?v=Frm-AnrlZOI
Knoxville Classical Guitar: Carlo Fierens
Category: Music
Tickets: $20 adults/$5 students 12 to 18/Children under 12 free with adult admissions
Carlo Fierens was born in Finale Ligure, Italy. He has performed across America, Europe, and Asia, in prestigious venues such as Kennedy Center in Washington (USA), Academy Hall of the Baptist University in Hong-Kong, Munetsugu Hall in Nagoya (Japan), Museo Metropolitano de Buenos Aires (Argentina), Museu Villa-Lobos in Rio de Janeiro (Brazil), Teatro San Babila di Milano, Sala delle crociere in Roma (Italy), Arno Babajanyan Music Hall in Erevan (Armenia). He will present a program focused on guitar adaptations of famous Opera pieces, entitled A guitar at the Opera.
Concerts take place at Episcopal Church of the Good Samaritan, 425 North Cedar Bluff, Knoxville. Knoxville Classical Guitar: 865-694-4108, www.knoxvilleguitar.org
Blount Mansion: Open House
Category: Festivals & special events, Free event, History & heritage and Kids & family
Part of the Annual East Tennessee History Fair
Blount Mansion celebrates the annual East Tennessee History Fair with an open house on Saturday, August 17th, 2019. Our gates will be open from 10 a.m. - 3 p.m., and no admission will be charged. Come visit the home of territorial governor and U.S. Constitution signer William Blount, and see the place where Tennessee began! Wander from room to room at your own pace, and our docents will be on hand to answer your questions.
Buses will offer free transportation between Blount Mansion, other local historic homes, and the History Fair headquarters in Krutch Park.

The circa-1792 Blount Mansion was home to William Blount, territorial governor and a signer of the United States Constitution. Blount Mansion is Knoxville's oldest museum and the city's only National Historic Landmark.
Blount Mansion, 200 W. Hill Avenue, Knoxville, TN 37902. Information: 865-525-2375, www.blountmansion.org
East Tennessee Historical Society: East Tennessee Antique Fair
August 17, 2019
9 AM - 5 PM
Category: Exhibitions & visual art, Festivals & special events, Free event and History & heritage
Don't miss Downtown Knoxville's only antiques fair! As part of the 12th Annual East Tennessee History Fair, the region's best antique dealers will set up along Clinch Ave. behind the History Center to sell their wares. Items include early-period furniture, pottery, quilts, firearms, rare books, primitives, tabletop items, glassware, and more. No admission fee, so come on down and browse!
In addition, visitors won't want to miss the Friends of ETHS booth inside the auditorium of the East Tennessee History Center. The Friends have been gathering a variety of items to raise funds in support of ETHS collections acquisitions and artifact conservation.
Want to learn more about antiques? Antiques specialists David Case, Merikay Waldvogel, and James Hooper will lead a special museum tour from 10 a.m.-12 p.m., highlighting characteristics and back stories of specific pieces throughout the Museum of East Tennessee History, such as quilts, furniture, pottery, and baskets.
The East Tennessee Antique Fair is sponsored by Building Systems Technology and Case Antiques.

The 2019 East Tennessee History Fair offers something fun for everyone with a variety of free events and programs highlighting the region's history. Sponsored by Downtown Knoxville Alliance, the Tennessee Arts Commission, Mast General Store, City of Knoxville, WBIR, WUOT, Comcast, Hyatt Place Knoxville/Downtown, CitiFid-O, All Occasions Party Rentals, and Food City. For more information on the History Fair, please visit www.easttnhistory.org/eastTNhistoryfair or call 865-215-8824.
UT Arboretum Society: Third Saturday Hike
Category: Health & wellness, Kids & family and Science & nature
The UT Arboretum Society's Third Saturday Hike for August will be held August 17 at the UT Arboretum. A mid-summer hike is a great time to explore the UT Arboretum and to learn about the trails on this short hike (1 to 1.5 hours). This month's hike is also the easy hike for August for the Smoky Mountains Hiking Club. It will focus on the history of the UT Arboretum property prior to World War II when Oak Ridge became the "Secret City."
Meet at the UT Arboretum Visitors Center, 901 S. Illinois Avenue in Oak Ridge at 9:00 a.m. Please wear clothes appropriate to the weather and boots or good shoes for outdoor walking. Hikes will be varied in intensity level, and the route may be changed due to weather conditions or leader's choice. These hikes are designed to be suitable for all, but the difficulty level of the hike is dependent on individual fitness. Be sure to bring a water bottle to stay hydrated at you hike. This hike will be led by a volunteer familiar with the UT Arboretum and the trail system. No pets, please.
This is a free program offered by the University of Tennessee Arboretum Society. No registration is required. To learn more about this hike or the UT Arboretum Society, go to www.utarboretumsociety.org. For more information on the program, call 865-483-7277.
Appalachian Ballet Company: Auditions for The Nutcracker and Cinderella
Category: Auditions, Dance and Kids & family
Held at the company's home studio - Van Metre School of Dance, 215 West Broadway, Maryville. Dancers will participate in a ballet class with a panel of qualified judges. Please note the following times to attend: Registration for first group begins at 11:30 am, auditions are for ages 10 and up. The audition fee is $20. Artistic Director, Amy Morton Vaughn is searching for dancers with solid classical training, good musicality, engaging acting skills and a desire to dance. In September, the company's 48th season begins with a contemporary show and dinner Blue Jeans and Ballet with dinner catered by Copper Cellar. The Nutcracker will be presented in Knoxville and Maryville in early December including two school matinees as well as four public performances. ABC's spring production will be full-length Cinderella planned for Friday, March 13th (one night only). The senior level of the ballet company will also perform in Montgomery, Alabama at the beginning of May. The ballet company is the proud Resident Dance Company for The Clayton Center for the Arts.
For more information visit www.Appalachianballet.com or call 865-982-8463.
Knoxville Children's Theatre: Robin Hood & His Merry Men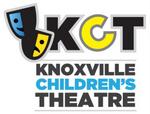 August 16, 2019 — September 1, 2019
Category: Kids & family and Theatre
ROBIN HOOD & HIS MERRY MEN
August 16 - September 1

The Sheriff of Nottingham will stop at nothing to see Prince John ascend to the English throne. But Little John, Will Scarlet, Friar Tuck, and Maid Marian team up with the daring Robin Hood to see justice return to London.

Performances are typically Thursday-Sunday, and tickets are $12 per Adult, $10 per child. Reservations are strongly recommended. Group rates are available for groups of 12 or more by making advance reservations by phone. Knoxville Children's Theatre, 109 E. Churchwell Avenue, Knoxville, TN 37917. Information: 865-208-3677, www.knoxvillechildrenstheatre.com
Knoxville Walking Tours benefiting Knoxville History Project
August 16, 2019 — August 18, 2019
Category: History & heritage and Kids & family
KNOXVILLE WALKING TOURS – THE EARLY YEARS
AUGUST 16, 2019 10:30 AM – 12:00 PM
Step back over two centuries and visit Knoxville's founders as you listen to the stories of the settlement of White's Fort and establishment of the capital of the Southwest Territory at the headwaters of the Tennessee.
Meet on the porch of the East Tennessee History Center, 601 S. Gay Street. Tours last approximately 90 minutes.
Adults: $20. Children 6-12: $14 (Group rate available). For more information or to book your tour, please visit the Knoxville Walking Tours Website
*Proceeds from this tour help to support the Knoxville History Project
KNOXVILLE WALKING TOURS – SHADOW SIDE 3: SIDE STREET SHADOWS
AUGUST 16, 2019 8:00 PM – 9:30 PM
Hear more tales of ghostly history as you follow storyteller Laura Still on the Side Street Shadows tour. Find out who haunts the Farragut, how a gunfight on Cumberland nearly started a war, and where you might meet the courteous spirit of a scholar or the grumpy ghost of a violent rebel.
Meet on the porch of the The French Market Crêperie, 412 W Clinch Ave. Tours last approximately 90 minutes.
Adults: $15. Children 6-12: $10 (Group rate available). For more information or to book your tour, please visit the Knoxville Walking Tours Website
*Proceeds from this tour help to support the Knoxville History Project
KNOXVILLE WALKING TOURS – GUNSLINGERS
AUGUST 18, 2019 5:00 PM – 6:30 PM
Knoxville's history is colorful and the predominant hue is blood red. Take a walk on the wild side, from the Old City to Gay Street, down to the river and beyond. The now peaceful streets were once the scene of violence and mayhem of all descriptions—family feuds, duels, lynchings, and riots. Telling all the stories might take years, so this tour varies its route and our guide is always finding fresh tales to share.
Meet in the Knoxville Visitor Center, 301 S. Gay Street. Tours last approximately 90 minutes.
Adults: $20. Children 6-12: $14 (Group rate available). For more information or to book your tour, please visit the Knoxville Walking Tours Website
*Proceeds from this tour help to support the Knoxville History Project