Calendar of Events
Monday, August 26, 2019
Pellissippi State: Purchase Award Showcase
August 26, 2019 — September 13, 2019
Category: Exhibitions & visual art and Free event
Former and current art students whose work has been chosen as Best in Show at Pellissippi State Community College since spring 2011 will have their winning works displayed in the college's Purchase Award Showcase.
This free exhibition in the college's Bagwell Center for Media and Art Gallery kicks off The Arts at Pellissippi State for fall 2019 by offering the public an opportunity to view all the art works on display around the college as part of Pellissippi State's permanent art collection.
For three weeks, all the works that have been purchased by Pellissippi State from the student artists between spring 2011 and spring 2019 will be moved into the Gallery for viewing.
"In 2007, the Bagwell Gallery was completed and, with that, came the opportunity to have an additional learning and exhibiting space for our students and the community," explained Pellissippi State Art Program Coordinator Jeffrey Lockett. "Out of this, we established an annual student juried show, which offers students a chance to participate in the whole process of entering, being accepted to and showing in a public space. It has grown into an excellent showcase of student talent."
In 2011, under the guidance of former Pellissippi State Vice President Rebecca Ashford, the college's administration began offering a $500 purchase award to the student whose work was selected as Best in Show. Now those works - drawings, paintings and sculpture - are displayed on Pellissippi State's Hardin Valley and Blount County campuses.
Fourteen works will be on display in the Purchase Award Showcase.
Hardin Valley Campus of Pellissippi State: 10915 Hardin Valley Road, Knoxville, TN 37932. Bagwell Center Gallery hours: M-F 9 AM - 9 PM. Information: 865-694-6405, www.pstcc.edu/arts
Roane Choral Society: Interactive Open House
Category: Free event and Music
Roane Choral Society will host an interactive open house on Monday, August 26 beginning at 6 p.m. in the choral room of the O'Brien Building at Roane State Community College.
Director Brenda Luggie hopes to introduce those who don't normally sing with choirs, don't feel comfortable reading music, or don't know what to expect from our group to what Roane Choral Society is all about with a brief session of singing included.
A social hour begins at 7 p.m. with refreshments and the chance to meet and greet present and prospective members.
Regular rehearsals begin on Monday, September 9 at 7 p.m. Email info.roanechoralsociety@gmail.com for more information.
http://www.roanechoralsociety.org/
Arrowmont School of Arts and Crafts: Bridging the Gap: Contemporary Craft Practices
August 24, 2019 — December 14, 2019
Category: Exhibitions & visual art, Fine Crafts and Free event
PLEASE JOIN US FOR THE RECEPTION AND AWARDS CEREMONY: OCTOBER 18, 6 - 8 PM
Arrowmont School of Arts and Crafts presents the National Juried Invitational Exhibit, "Bridging the Gap: Contemporary Craft Practices," featuring artists who seek innovative approaches to traditional craft practices and create historically conscious work, while resonating with newer audiences and current issues. This exhibit recognizes artists under 35 years of age who are making significant strides in their craft in bold and diverse ways.
For more information about the show and participating artists, visit: www.arrowmont.org/bridging-the-gap-contemporary-craft-practices/
Sandra J. Blain Galleries, Arrowmont School of Arts and Crafts. Gallery hours: M-R 8:30-5, Fri 8:30-4, Saturdays call ahead. Arrowmont School of Arts and Crafts, 556 Parkway, Gatlinburg, TN 37738. Information: 865-436-5860, www.arrowmont.org
Ewing Gallery: Angle / Edge / Plane
August 21, 2019 — September 29, 2019
Category: Exhibitions & visual art and Free event
The Ewing Gallery is excited to kick off the fall semester with an exhibition of works by American sculptor, Ronald Bladen.
Angle / Edge / Plane features a collection of models, drawings, and photographs from the Estate of Ronald Bladen and the Loretta Howard Gallery.
Ronald Bladen (1918 – 1988) was a Minimalist best known for his large-scale sculptures. He is often credited with influencing fellow Minimalists Carl Andre, Donald Judd, and Sol LeWitt. Sculptures by Ronald Bladen have been featured in exhibitions at important public institutions including at the Albright Knox Art Gallery, Detroit Institute of Arts, Documenta 4, Kassel, Germany, Hirshhorn Museum and Sculpture Garden, The Jewish Museum, Los Angeles County Museum of Art, The Museum of Modern Art, New York, Philadelphia Museum of Art, San Francisco Museum of Modern Art, Solomon R Guggenheim Museum, Vancouver Art Museum, The Walker Art Center, and the Whitney Museum of American Art, New York among others.
Ewing Gallery, 1715 Volunteer Blvd on the UT campus, Knoxville, TN 37996. Information: 865-974-3200, www.ewing-gallery.utk.edu
Farragut Museum: Timeless Toys
August 16, 2019 — December 31, 2019
Category: Exhibitions & visual art, Free event and Kids & family
A new Farragut Museum exhibit featuring toys belonging to current and past volunteers, as well as items from the Museum's permanent collection, will open to the public on Friday, Aug. 16. "Timeless Toys" will remain open through the end of the year.
Friends of the Museum are invited to a sneak preview of the exhibit from 4:30-6:30 p.m. on Thursday, Aug. 15. New Friends can sign up during the event.
The Farragut Museum is committed to preserving the heritage of its East Tennessee Community and features a remarkable collection of artifacts from the area, including an extensive collection of the personal belongings of Admiral David Glasgow Farragut, first Admiral of the U.S. Navy and hero of the Civil War. Housed in Farragut Town Hall, 11408 Municipal Center Drive, the Museum is open Monday through Friday from 10 a.m.-4:30 p.m. and offers free admission. For more information, visit townoffarragut.org/museum or contact Historic Resources Coordinator Julia Barham at jbarham@townoffarragut.org.
Knoxville Children's Theatre: Robin Hood & His Merry Men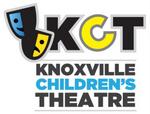 August 16, 2019 — September 1, 2019
Category: Kids & family and Theatre
ROBIN HOOD & HIS MERRY MEN
August 16 - September 1

The Sheriff of Nottingham will stop at nothing to see Prince John ascend to the English throne. But Little John, Will Scarlet, Friar Tuck, and Maid Marian team up with the daring Robin Hood to see justice return to London.

Performances are typically Thursday-Sunday, and tickets are $12 per Adult, $10 per child. Reservations are strongly recommended. Group rates are available for groups of 12 or more by making advance reservations by phone. Knoxville Children's Theatre, 109 E. Churchwell Avenue, Knoxville, TN 37917. Information: 865-208-3677, www.knoxvillechildrenstheatre.com
TVUUC Gallery: Art by David Denton and Allen Monsarrat
August 12, 2019 — October 8, 2019
Category: Exhibitions & visual art and Free event
Reception Friday, August 16, 6:00 to 7:30 pm. Artists' talks at 6:30 pm.
Free and open to the public

David Denton
This work is the byproduct of exploration into the potential for artistic expression using the new technologies of the Virtual World and digital photography. Denton said, "I finally made my peace with the rigidity of the computer and went into partnership with it to explore ways to stumble onto appealing images." The images are the result of manipulating photographs mostly taken with a smart phone and altered in Photoshop. Denton subjects them to a series of random commands, frequently with no idea of what might result. His primary role as the artist is mostly deciding what to keep. "The greatest benefit for me has been learning to view the real world through the photographer's eye," he said, "focusing on the interesting and appealing and ignoring the ugly and banal, making the visual aspect of life far more enjoyable."

Allen Monsarrat
Monsarrat's artwork begins with his own photography. "This allows me to carefully design my composition and include as much detailed information as I choose," he said. "More important, as my reference source, it allows me to study the nuances of color, light and reflection and how they change across a seemingly uniformly colored surface." Using translucent layers of paint, he is able to build depth unachievable with ink on paper. "To counter my tendency toward too much realism," he said, "I began working in pastels in 2018. It is still representational work, but much more graphic, as the pastel pigments lie on top of the paper and on top of one another. They don't mix like paint. It is the eye and brain that do the blending."

Tennessee Valley Unitarian Universalist Church, 2931 Kingston Pike, Knoxville, TN 37919. Gallery hours: M-Th 10-5, Su 10-1. Information: 865-523-4176, www.tvuuc.org
BreedArts School of Art and Dance Fall Program
August 5, 2019 — November 22, 2019
Category: Classes & workshops, Dance, Exhibitions & visual art and Kids & family
BreedArts School of Art and Dance is a program for youth located in the Annex Studio of the Emporium. This year, the Fall Season will offer a variety of Dance classes to include Modern, Ballet, Hip Hop, Tap, and an Intro to Movement class! The school also offers an Art Class on Tuesday afternoons, taught by Amelia Breed, and is very excited to announce a New DOWNTOWN KNOXVILLE HOMESCHOOL CO-OP, offering a day program on Fridays! Classes are intended for ages 4-13. Through exploration of dance concepts and techniques, students learn to identify and coordinate parts of their body into various movement patterns, developing strength and flexibility, and stimulating brain function. Students have the opportunity to empower their creative talents as they learn the art of choreography. As part of our core values, we encourage healthy body image and body knowledge for each dancer's physical safety. Class schedule: https://docs.wixstatic.com/ugd/9046c2_123c153a851342aa8347f0e619db8915.pdf.
For more information, visit www.breedarts.com or these specific links:
+ Art Classes, for Ages 6-12, Tuesdays, Aug 6 – Nov 19, 3:30-4:30 PM. $50 per student/monthly rate. Join us for an exploration of 2D and 3D fundamentals! To include painting, drawing, collage, paper sculpture, printing, textile arts, and more! We will explore a wide range of material and learn a little bit of art history! www.breedarts.com/art-classes
+ Homeschool Co-op, for Ages 6-12, Fridays, Aug 9 – Nov 22, 9 AM – 3 PM. $100 per student/Monthly rate; $40 per student per day Drop-In rate. Sibling discount 20%. Includes yoga, open work, lunch, social studies, and art. www.breedarts.com/homeschool-co-op
Art Guild at Fairfield Glade: Judged and Juried Fine Arts Show
August 2, 2019 — September 4, 2019
Category: Exhibitions & visual art and Free event
The public is invited to the opening reception of the Art Guild at Fairfield Glade's 10th annual Judged and Juried Fine Arts Show on Friday, August 2, 5:00 – 7:00 p.m. at the Plateau Creative Art Center (PCAC), 451 Lakeview Dr. in Fairfield Glade.
Participants can view the show entries and watch the presentations of ribbons and cash awards to the winning artists.
First National Bank of Tennessee is once again sponsoring the Art Guild's Judged and Juried Fine Art Show. Cash prizes will be awarded to Best of Show, First Place, Second Place, and Third Place winners. An assortment of hors d'oeuvres and beverages will be served at this free opening reception event.
The Judged and Juried Fine Arts Show will feature all genres of art, and these items will be on display at the PCAC from August 2 through September 4. The gallery is open Monday through Saturday, 9:00 a.m. – 4:00 p.m. For further information about the 10th annual Judged and Juried Fine Arts Show, visit the Art Guild's website: www.artguildfairfieldglade.net, the Art Guild's Plateau Creative Art Center (PCAC), or call 931-707-7249.
Rala: August First Friday with Jon Pemberton
August 2, 2019 — September 1, 2019
Category: Exhibitions & visual art and Free event
Opens August 2nd 6-9PM (Will be on display the entire month)
https://www.facebook.com/events/2289928674655767/
Please join us for the show openings and to meet the artist!
Jon Pemberton is a Special Education teacher, and during the summers he creates his pop-art paintings. He went to art school in Denver, where he first felt free to explore his love of materials, process, and color.
"Every piece is special to me in some way. The subject matter of each piece is something that I enjoy to a point where it has become a part of who I am. Regardless of the seriousness, or lack there of, of these pieces, they represent aspects of myself that I take very seriously. I nerd out to Miyazaki movies, such as Spirited Away. I got into reading as a kid through comic books. Now, I teach reading to students, still using comic books to spark interest. The Stan Lee piece is special to me because of that. What can I say about Beyoncé. She is the queen. I mean, have you heard Formation? It is a perfect song. Long live the queen."

Rala, 112 W. Jackson Ave, Knoxville, TN 37902
PH: (865) 525-7888
Instagram: @ShopRala
Awaken Coffee: Artwork by Kimberlee Rose Smith
August 2, 2019 — September 1, 2019
Category: Exhibitions & visual art and Free event
Awaken Coffee will host artist Kimberlee Rose Smith for First Friday, Aug. 2 from 6-9 pm.
Kimberlee Rose Smith is a local artist who seeks to bring hope, joy, and peace by reflecting the beauty around us.
She explains her inspiration, "Anytime I go outside, I see a consistent yet ever-changing work of art- the sky. I'm also inspired by the natural beauty of water. My paintings reflect the majestic, mysterious, and vast open sky and open water. I hope my paintings encourage the viewer to appreciate the beauty of creation always surrounding us."
Awaken Coffee is a live music venue, espresso bar, craft beer & wine bar and organic restaurant in the heart of downtown. Awaken Coffee, 125 W Jackson Ave, Knoxville, Tennessee 37902
Broadway Studios and Gallery: The Tuesday Painters and The Poetry of Nature
August 2, 2019 — August 31, 2019
Category: Exhibitions & visual art and Free event
Opening August 2nd 5:00-9:00
Join us for First Friday and our Grand Reopening! Featuring paintings by plein air artists The Tuesday Painters and photography by Katharine Emlen.
Broadway Studios and Gallery, 1127 Broadway St, Knoxville, TN 37917. Hours: Fri-Sat, 10-6, by appointment, or when the "open" sign is illuminated. Information: 865-556-8676, www.BroadwayStudiosAndGallery.com