Calendar of Events
Sunday, October 4, 2020
Knoxville Opera: Regatta to Launch in October
October 4, 2020 — October 18, 2020
Category: Festivals, special events, Free event, Music and Science, nature
Knoxville Opera is excited to announce it is launching a new project, literally. Like many performing arts organizations, Knoxville Opera is striving to find new ways to serve our community safely outside of the theater during the time of Covid. We have found an exciting way to do just that. Following the tradition of the VOL Navy, Knoxville Opera announces its new community project, the Opera Regatta. The Opera Regatta is a pontoon boat with 2 opera singers and Maestro Brian Salesky onboard, which will travel down the Tennessee River, making stops along the way on 3 consecutive Sundays in October. The dates for the Regatta are October 4th, 11th, and 18th. Knoxville Opera invites you to follow us, forming the Opera Regatta as we leave our home dock or to meet us at our Grand Finale location of the day.
On Sunday, October 4th the boat will launch from Volunteer Landing Marina around Noon and travel downstream toward Duncan Boat Dock. The boat will reach Duncan Boat Dock at 3:15.
On Sunday, October 11th, the Opera Regatta will launch from Duncan Boat Dock at 12:15, travel upstream to perform its Grand Finale at Volunteer Landing Marina, Downtown, Knoxville at 3:15.
On Sunday, October 18th
12:00 Launch from Volunteer Landing Marina (30-Minute Public Performance)
3:00 Arrive Duncan Boat Dock (30-Minute Public Performance)
(All times are approximate depending on weather conditions).
The performers will sing a variety of repertoire from, Broadway musicals, Disney movies and classic opera and operetta.
865-524-0795 or www.KnoxvilleOpera.com
Inaugural Farragut Fall Festival
Category: Culinary arts, food, Exhibitions, visual art, Festivals, special events, Free event, Kids, family and Music
Shop Farragut in partnership with the Town of Farragut is inviting the community to join in the inaugural FARRAGUT FALL FESTIVAL!
On Sunday October 4, between the hours of 3 and 8pm, Shop Farragut will assemble vendors from all across the Farragut Business Community. The Festival will feature 3 dozen retail and promotional booths including food and beverage vendors and 5 hours of "live" entertainment. Merchants will showcase their products and services in the former Kroger Parking lot, 11240 Kingston Pike, in Farragut for the first FARRAGUT FALL FESTIVAL.

Participating businesses include a wide variety of retailers, foodies and personal services. Patrons can get food and drink from The Admiral Pub, Water Into Wine, The Farragut Table, Kiki's Hawaiian Shave Ice, Mucho Gusto, Cruisin Cuisine and Berrylicious Bouquets. They will also have the opportunity to get information, discounts or merchandise from the Farragut area businesses:
Great Clips
Jessica Phillips, CPA
865LIFE Wearables
Premiere Martial Arts
Amazing Nails with Kellie
Kat's Lash Lounge & Wax Studio
Sir Goony's Family Fun Center
Simply Physio
Snooty Patootie
STAR Riding Academy
Knoxville Academy of Music
Staybridge Suites - Knoxville West
Faith Promise Church | Farragut
Villages of Farragut
865 Candle Company
Young Living Essential Oil
Root Journey
Blush & Bashful
Josh Hemphill State Farm
Exodus Chiropractic
First Watch Café
This new outdoor event is FREE to the public. "The Festival is a community event that basically replaces two of Shop Farragut's favorite annual activities," states Farragut Business Alliance, Executive Director, Steve Krempasky. "The pandemic has had us relook how to provide support to our small businesses in a safe and healthy way under the Tennessee Pledge guidelines. We need to remind folks that these businesses are open and working hard for their patronage. We hope it will raise the awareness of the community to go out and support our local economy. And, we hope this event can help their brands stay visible to the public and maybe, even make a few dollars."

Shop Farragut will supply a large Festival Tent providing socially distanced seating for patrons to enjoy their food and drinks. The stage will feature continuous live entertainment. The bands include:
3pm Common Interest
4 pm Bonfire Blue
5pm 9 - 8 Central
6:30pm Mighty Blue
The WordPlayers: Knoxville Freedom Songs and Stories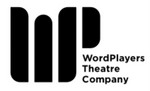 Category: Free event, History, heritage, Kids, family, Music and Theatre
The WordPlayers Presents: Knoxville Freedom Songs and Stories
Sunday, October 4, 6:00 PM, at Erin Presbyterian Church, 200 Lockett Rd, Knoxville, TN
Live, Outdoor Event. Free admission. Donations appreciated.
Performers and audience members will be physically distant. Please bring your own chair if possible. (Rain Date: October 5)
Knoxville Freedom Songs and Stories chronicles the history of the local black community beginning in the post Civil War era. The song/story collection, researched & compiled by Tomi Robb, narrates the old layout of the town and the population movement that created the Knoxville we know today. It recounts the proud stories of prominent figures of the times, and features songs which local musicians were creating to express their response to the world around them, a world where post-war steps forward were met with Jim Crow steps backward. These are stories of celebration and stories of lament. These are stories of Knoxville.
The WordPlayers is a 501(c)3 company of Christian theatre artists based in Knoxville, TN. Knoxville Freedom Songs & Stories will be performed by local artists: Matthew Cunningham-Stokes, Dan Higgins, John Jackson, Cole Liles, Ethan Norman, Tomi Robb and Adam Whipple. For more information, please see www.wordplayers.org or call 865-539-2490.
Facebook: The WordPlayers
Twitter: @wordplayers
Instagram: wordplayers
Knoxville Children's Theatre: Auditions for Best Christmas Pageant Ever
Category: Auditions, Free event, Kids, family and Theatre
Knoxville Children's Theatre (KCT) is accepting audition submissions on Sunday, October 4 for the upcoming stage production of "The Best Christmas Pageant Ever," based on the classic novel by Barbara Robinson.

In this hilarious Christmas classic, a couple struggling to put on a church Christmas pageant is faced with casting the Herdman kids: probably the most inventively awful kids in history! You won't believe the mayhem - and the fun - when the Herdmans collide with the Christmas story head on!

This delightful comedy is adapted from the best-selling book and has become a holiday staple for theatre audiences everywhere, featuring lots of laughs for audiences of all ages.

Actors are asked to complete an online audition appointment form to register for a submission time. Once the theater receives that request, actors will receive an email with detailed instructions for submitting their auditions. Some actors may be asked to attend a virtual callback on Tuesday, October 6 between 4:30 PM and 6:00 PM.
Audition submissions will be accepted by appointment only. Auditionees may choose from the following appointment times: 4:30 PM, 5:00 PM, 5:30 PM, 6:00 PM, 6:30 PM, 7:00 PM, and 7:30 PM. Up to 8 submissions will be accepted for each appointment time; we will accept a maximum of 54 submissions.
There at least 19 available roles for actors aged 9 to 17. There are at least four roles for actors making their KCT debut.
Auditionees should prepare a SHORT one-minute monologue from a published play or novel. The monologue should feature comic timing and a theatrical level of volume and expression.
The play's genre is broad comedy. Choose an appropriate monologue with large theatrical ranges, preferably from a published play. No songs or poems. Monologues will be evaluated on volume, clearness of diction, depth of emotional expression, and comic timing. Ability of physical transformation is a major plus.

Auditionees should consult their calendars. All actors will be asked to list all conflicts with the rehearsal schedule which will be provided via email. The director will make every attempt to work around conflicts, whenever possible.

Rehearsals will begin on or around Sunday November 1, continuing through Thursday, December 3. No rehearsals will be held from November 25-27 in observance of Thanksgiving. Actors should expect to attend many rehearsals; conflicts may be listed at audition. Tech rehearsals, on November 29, 30, December 1, 2, 3 are mandatory. Actors must also be available for all 16 regular performances: December 3 through December 20, Thursdays through Sundays.
Make an Audition Appointment Now
https://knoxvillechildrenstheatre.com/register-for-an-audition/
Registration Open for Fall Term
Ages 6-7
Page To Stage presents How To Catch a Dragon, $150
Wednesdays on 10/21, 10/28, 11/04, 11/11, 11/18
4:30 PM to 6 PM
This class draws on the high-energy and creativity of this age group in order to introduce our youngest thespians to the basic concepts of theatre. Students will learn about the theatrical elements of plot, setting, theme, and character through the medium of storytelling. Each day students will focus on a particular element through show and tell, a craft, group story time, and beginning theatre games. The class will culminate in a group retelling of this story.
Ages 8-9
Intro to Acting, $150
Mondays on 10/19, 10/26, 11/02, 11/09, 11/16
4:30 PM to 6 PM
In this class students learn how to create distinctive characters through their physical action and then to place the characters in improv situations that require quick thinking and a great imagination. The class includes skill building games, scenes, and exercises to help them build better characters from the feet up! The class culminates in a showcase for family and friends.
Homeschool
Homeschool: The Hobbit, Ages 8 - 14, $150
Wednesdays on 10/21, 10/28, 11/04, 11/11, 11/18
10:00 AM to 11:30 AM
In this session students will bring literature to life. Through both scene work and/or solo pieces, students will find and develop the theatrical elements in literature for stage presentation and students will be introduced to the ways that actors realize the rich characterization of fantasy. Memorization is required.
Ages 10-11
Intro to Acting, $150
Saturdays on 10/24,10/31, 11/07, 11/14, 11/21
10:00 AM to 11:30 AM
KCT staff members have designed this class to channel the incredible energy of this age group into different characters and theatrical creations. Each class will begin with an introductory concept or skill of the theatre. Students will practice through group acting games, performance activities, and beginning scene study and character development. Little to no theatre experience is required for students who are interested in exploring the art of acting.
Ages 12 & up
Intro to Acting, $150
Tuesdays on 10/20, 10/27, 11/03, 11/10, 11/17,
4:30 PM to 6:00 PM
This class is designed to develop the confidence and creativity of the actor. Students will study correct vocal projection, stage movement, character development, and objective based acting. The class begins with group exercises and will also include opportunities for individual development and partner work. The class concludes with a brief showcase of scene.
Ages 10 to 14
Audition Workshop, $150
Thursdays on 10/22, 10/29, 11/05, 11/12, 11/19
4:30 PM to 6:00 PM
This class is an introduction to the general audition, and students will leave the class with at least one suitable monologue that they will learn to present in a professional manner. The class concentrates on the monologue-form of audition but also includes instruction in cold reading and the interactive or working audition. The class focuses on individual work and may be repeated.
Special Workshop
Basics of Hand Sewing 1, $100
Limited to 6 Students
Saturday December 5 & Saturday December 12
10 AM – 11:30 AM
In this 2-part workshop, students will learn the basic skills of hand sewing – essential maneuvers and techniques that will lead them all the way from threading a needle to the completion of an introductory level, creative project. This class is taught by Ellis Greer who appeared in KCT's first production ("Velveteen Rabbit") and designed costumes for several early KCT productions (Wind in the Willows, Charlotte's Web, Alice in Wonderland). She recently completed an MFA in Costume Technology from the University of Indiana.
Register Now
Copyright © 2020 Knoxville Childrens Theatre, All rights reserved.
You were subscribed to the newsletter from Knoxville Childrens Theatre
Our mailing address is:
Knoxville Childrens Theatre
109 E. Churchwell Avenue
Knoxville, TN 37917
Add us to your address book
Want to change how you receive these emails?
You can update your preferences or unsubscribe from this list
Sandy Larson: Sword/LED/Fire Belly Dance Class
Category: Classes, workshops and Dance, movement
Sunday at 6:30 PM – 8 PM
We had our first Sword/LED/Fire workshop 9/13 (if you missed it you can order the recording) It was awesome and we want more! Sword and/or fire (live or LED) technique, combos and choreography to "Nataraja" by Solace. You can use any kind of cane, dowell, sword or votive type candle, palm flames etc.
Second workshop
$20: students who took the first workshop 9/13
$30: for new students
sandylarson@yahoo.com
Venmo sandy_larson 7
Cash app
More info: call 985-788-5496
https://www.facebook.com/events/354097055735336/
Rala: October Featured Artist Mike C. Berry
October 2, 2020 — November 28, 2020
Category: Exhibitions, visual art and Free event
Considered a versatile painter who works in vibrant colors, bringing energy and rhythm to each work, Mike C. Berry creates urban compositions that bend and twist the cityscapes that have become his identifiable style. His paintings consist of gestural brushstrokes and pure bright color. He credits the work of Wolf Kahn, Edward Hopper, and Knoxville artist, Joseph Delaney for encouraging his use of color, line and the cityscape as subject matter.
"Urbanscape" is the latest exhibition of small works by the artist. This body of work features the city of Knoxville as the main subject, but also illustrates the energy of our American urban landscape and cultural expressions. This exhibition includes paintings and drawings, as well as prints and notecards of previous works.
On display at RALA, October 2 - November 28, this exhibition can be viewed in person or online at www.shoprala.com
112 W Jackson Avenue, Knoxville, TN 37902
Art Market Gallery: Donna Conliffe and Jennifer Lindsay
October 2, 2020 — November 1, 2020
Category: Exhibitions, visual art, Fine Crafts and Free event
Featured artists are Jennifer Lindsay, Bead Weaving and Donna Conliffe, Mixed Media Artist.
Jennifer Lindsay started doing bead weaving over 15 years ago. She is inspired by the colors and shape of natural to mix colors and beads to make the pieces.
Donna Conliffe: Painting is an evolving process for me often inspired by poetry, music, stories, and experiences. Much of my work is considered narrative or abstract. Working on canvas or wood I begin by adding mediums, multiple layers of paint, image transfers, writing, collage, metal etc., at the start. Mixed media painting allows me to enrich my work in many layers as it progresses. My diverse background, in the area of three dimensional art, of clay, fiber, glass, bookmaking and paper, provides me a variety of methods to incorporate in my work. Combining an assortment of materials and a mixture of techniques encourages my creativity. That's what art is all about to me.
Hours: Tue-Sat 11 AM - 6 PM, Sun 1-6 PM
Art Market Gallery, 422 S. Gay St, Knoxville, TN 37902. Information: 865-525-5265, www.artmarketgallery.net, www.Facebook.com/ArtMarketGallery
Awaken Coffee: Exhibition by Lesley Eaton
October 2, 2020 — November 1, 2020
Category: Exhibitions, visual art and Free event
Awaken Coffee will host an opening reception for artist Lesley Eaton Friday, Oct. 2 from 6-8 pm. Lesley's recent work is a collection of experimental pieces focused on the application of materials themselves, mostly acrylic and fluid paint, along with water-soluble crayon.
"There is an overwhelming sense of joy to these pieces, even more so when they're sitting next to one another, and even though they don't all match and some are quite loud. It's not unlike living in the middle of a renovation project with four children; it's joyful cacophony." – Lesley Eaton.
Please join us for some amazing art, light refreshments, and of course great coffee!
Awaken Coffee, 125 W Jackson Ave, Knoxville, TN 37902. Info: 865-951-0427 or https://www.facebook.com/awakencoffeeoldcity/
Maple Lane Corn Maze & Pumpkin Patch Open
October 2, 2020 — October 31, 2020
Category: Festivals, special events, Kids, family and Science, nature
The original Maple Lane Farms Corn Maze and Pumpkin Patch opens weekends starting Oct. 2nd through Oct. 31st. Twenty-two years of fall family tradition and fun. DENSO is the 2020 maze sponsor.
Enjoy the fresh air, sunshine, mountain views, and wide-open space that this 100-acre farm has to offer – including hayrides, pumpkin picking, inflatables, corn hole, evening campfires, music, and food vendors. New this year – nighttime hayrides!! Get lost in our 10-acre cornfield! The Haunted Maze begins nightly October 23rd through October 31st (Last admittance into the maze is 10pm)
Hours:
Friday 6pm to 10pm
Saturday 10am to 10pm
Sunday Noon to 6pm
www.TNMapleLaneFarms.com
www.Facebook.com/tnmaplelanefarms/
www.Instagram.com/maplelanemaze/
Honey Bee Coffee: Red, Yellow, Blue by Bethany Bredeson
October 2, 2020 — October 31, 2020
Category: Exhibitions, visual art and Free event
Showing all month in October at Honey Bee Coffee in South Knoxville, 700 Sevier Avenue, 39720.
See the paintings online at https://makingsangria.com/red-yellow-blue/
The show is thematic about the creative process. Each painting highlights a particular emotion from the moment I get the energy, through completing a project, and back to having no idea.