Calendar of Events
Friday, January 24, 2020
Oak Ridge Art Center: Art à la Carte
Category: Exhibitions & visual art, Free event and Lectures & discussions
Art à la Carte, the Art Center's brown bag luncheon and learning series, meets the fourth Friday in each month at 12 noon. While programs in the series may include artist or gallery talks, primarily we use films. Films focus on art history, museum collections, interviews with and/or demonstrations by various artists, and the creative muse or spirit. Programs are free and open to the public.
Oak Ridge Art Center, 201 Badger Avenue, Oak Ridge, TN 37830. Hours: Tu-F 9-5, Sa-M 1-4. Information: 865-482-1441, www.oakridgeartcenter.org
Knoxville Museum of Art: Alive After Five - Smooth Sailor
January 24, 2020
6-8:30 PM
Alive After Five is a unique live music series that takes place in the smoke-free, casually elegant setting of the Ann and Steve Bailey Hall in the Knoxville Museum of Art. There is a live band on stage, seating at tables, two cash bars, food from area restaurants, free freshly popped popcorn, and free parking. Audience members can enjoy listening to music, dancing, and browsing the museum's art galleries. Admission is $15 for general and $10 for museum members and college students with ID. Ages 17 and under are admitted free.
Knoxville Museum of Art, 1050 World's Fair Park Dr, Knoxville, TN 37916. Hours: Tuesday-Saturday, 10AM-5PM, Sunday, 1-5PM. Information: 865-525-6101, www.knoxart.org
Beardsley Community Farm Benefit: 12th Annual Snow Day
Category: Culinary arts, Fundraisers, Kids & family and Science & nature
The 12th Annual Snow Day, a CAC Beardsley Community Farm Benefit presented by Dalen Products, will be hosted at the Mill and Mine at 7 pm on Friday, January 24th, 2020. Snow Day will feature live performances by a diverse group of musicians, a soup contest between some of Knoxville's finest restaurants, and a silent auction. Local artisans, businesses, and organizations are encouraged to participate in the large silent auction by donating prizes.
Tickets are $15 (plus fees) if you pre-order online (or $20 at the door)... and include all-you-can-eat soup! https://www.brownpapertickets.com/event/4460061
Kids under 8 get in for free!
Street parking is available along West Depot Avenue and surrounding streets. The closest public parking lot is under the I-40 overpass at the corner of E. Magnolia Avenue and Williams Street. The lot is a 3-5-minute walk from the venue.
Musicians: Jubal, The Pinklets, Jon Whitlock Trio, Red Shoes and Rosin
Soup and Bread: This year's contestants will be released soon. Come try delicious vegetarian and vegan soups featuring local ingredients! The winner will receive a beautiful gourd award. Arrive early before soup runs out.
Silent Auction: Come bid on amazing silent auction items! The silent auction will run from 7 PM until 10 PM sharp.
East Tennessee Historical Society: Brown Bag Lecture and Book Signing with Rachel Yarnell Thompson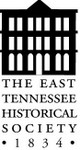 Category: Free event, History & heritage, Lectures & discussions and Literature & readings
"With Affection and Admiration: The Letters of George C. Marshall and Winston S. Churchill"
FREE | Attendees are encouraged to bring a "brown bag" lunch

Historian Rachel Yarnell Thompson will present "With Affection and Admiration: The Letters of George C. Marshall and Winston S. Chuchill," a discussion focusing on the friendships of these two great twentieth-century leaders, a relationship forged in the crucible of world war and one that revealed deep mutual respect, despite personalities that seemed polar opposites.

During World War II, Prime Minister Churchill and U.S. Army Chief of Staff Marshall were engaged as key players in a dozen wartime conferences that built the Anglo-American alliance and shaped the strategies that led to victory. The presentation focuses on a series of letters exchanged between the two leaders beginning early in the war, and continuing through Marshall's death in 1959. The fascinating letters run the gamut from details of the invasion of Normandy to congratulatory messages for honors won. Remarkable archival photographs are included in this presentation.

General George C. Marshall played a crucial role in the history of the 20th Century. Serving as Army Chief of Staff during World War II, Marshall led American forces to victory. As Secretary of State, he helped conceive of and implement the Marshall Plan, perhaps the most enlightened government program of modern times. Finally, he answered his government's call to serve as Secretary of Defense during the Korean War. This Nobel Laureate was not only an important leader, but also a virtuous man—an individual of excellent character.

Rachel Yarnell Thompson is the Historian at the museum home of George C. Marshall in Leesburg, Virginia. She is the author of a full-length biography of this famous soldier-statesman, Marshall—A Statesman Shaped in the Crucible of War, and has lectured both nationally and internationally on the topic. Books will be available for purchase and a book signing following the lecture.

The lecture is presented by the East Tennessee Historical Society and sponsored by the Harriet Z. and Bud Albers Memorial Fund. The lecture and book signing are free and open to the public and will begin at noon at the East Tennessee History Center, 601 S. Gay Street, Knoxville. Guests are invited to bring a "Brown Bag" lunch and enjoy the lecture. Soft drinks are available. For more information on the lecture, exhibitions, or museum hours, call 865-215-8824 or visit the website at www.EastTNHistory.org.
East Tennessee Historical Society, 601 S. Gay Street, Knoxville, TN 37902. Museum hours: M-F 9-4, Sa 10-4, Su 1-5. Information: 865-215-8824, www.easttnhistory.org
Tennessee Theatre: The Black Jacket Symphony
January 23, 2020 — January 24, 2020
Category: Music
WIMZ PRESENTS THE BLACK JACKET SYMPHONY: LED ZEPPELIN
JAN 23 & 24 | TWO SHOWS!
Tennessee Theatre, 604 S. Gay Street, Knoxville, TN 37902. For information/tickets: 865-684-1200, www.tennesseetheatre.com, www.ticketmaster.com
Knoxville Children's Theatre: Alice in Wonderland
January 17, 2020 — February 2, 2020
Category: Kids & family and Theatre
The play will be performed Thursdays and Fridays at 7 PM; Saturdays at 1 PM and 5 PM; and Sundays at 3 PM.
Knoxville Children's Theatre will present a live stage adaptation of the beloved children's novel "Alice in Wonderland" (with selections from "Through the Looking Glass"), by Lewis Carroll.

"Alice in Wonderland" is one of the one of the best-known and most popular works of English-language fiction featuring iconic characters that remain familiar to readers of all ages. When Alice decides to follow a talking White Rabbit down a hole, she starts an adventure that will lead her to race with a Dodo, take tea with a Mad Hatter, play croquette with the Queen of Hearts, and more. It's a wild and crazy ride as Alice navigates the shenanigans of all the classic characters of Wonderland and desperately tries to make her way home!
Knoxville Children's Theatre, 109 E. Churchwell Avenue, Knoxville, TN 37917. Information: 865-208-3677, www.knoxvillechildrenstheatre.com
Pellissippi State: The Figurative Impulse
January 13, 2020 — January 31, 2020
Category: Exhibitions & visual art and Free event
The spring arts season begins with a regional showcase of figurative artists with a focus on painting and drawing. The talent pool for this show is stunning.
Hardin Valley Campus of Pellissippi State: 10915 Hardin Valley Road, Knoxville, TN 37932. Bagwell Center Gallery hours: M-F 9 AM - 9 PM. Information: 865-694-6405, www.pstcc.edu/arts
Theatre Knoxville Downtown: Death of a Salesman
January 10, 2020 — January 26, 2020
Category: Theatre
SHOW TIMES: Thu: 8:00 pm, Fri: 8:00 pm, Sat: 8:00 pm, Sun: 3:00 pm
By Arthur Miller
Winner of the 1949 Pulitzer Prize and the Tony Award for Best Play
The story revolves around the last days of Willy Loman, a failing salesman, who cannot understand how he failed to win success and happiness. Through a series of tragic soul-searching revelations of the life he has lived with his wife, his sons, and his business associates, we discover how his quest for the "American Dream" kept him blind to the people who truly loved him.
A thrilling work of deep and revealing beauty that remains one of the most profound classic dramas of the American theatre.
WARNING: Contains offensive language
Theatre Knoxville Downtown, 800 S. Central Street, Knoxville, TN 37902. Information & tickets: 865-544-1999, www.theatreknoxville.com
Ewing Gallery: Unsustainable - a Planet in Crisis
January 9, 2020 — February 19, 2020
Category: Exhibitions & visual art, Fine Crafts and Free event
Opening reception: 5-7:30pm, Thursday, January 9th
The Ewing Gallery is pleased to present, Unsustainable: A Planet in Crisis – a group exhibition featuring artwork ranging in material, discipline, and execution that addresses the theme of planetary crises – climate change, the rise of disease and superbugs, world conflict and national instability, plastics in the ocean, gun violence, pollution of the waterways from mining, air pollution from use of fossil fuels, the opioid crisis, and species extinction.

Participating artists are:
Michele Banks https://www.artologica.net/
Brandon Ballengee, PhD https://brandonballengee.com/
Scott Chimileski, PhD + Roberto Kolter, PhD https://www.quantamagazine.org/the-beautiful-intelligence-of-bacteria-and-other-microbes-20171113/
Brandon Donahue https://brandonjaquezdonahue.com/home.html
Lorrie Fredette http://lorriefredette.com/
Yeon Jin Kim http://www.domesticmuseology.com/yeon-jin-kim
Pam Longobardi https://driftersproject.net/about/
Dan Mills http://abacus.bates.edu/~dmills/
John Sabraw http://www.johnsabraw.com/
Karen Shaw https://karenshaw100.com/

In conjunction with Unsustainable, artist and educator Pam Longobardi will be giving a public lecture on Thursday, January 23rd at 7:30pm on her work. Longobardi's lecture will be in McCarty Auditorium, room 109 of the Art + Architecture Building. A reception with the artist will follow in the gallery.
Pam Longobardi is an American contemporary eco artist and activist, currently living and working in Atlanta, Georgia. She is known internationally for sculptural works and installations created from plastic debris, primarily from marine and coastal environments, as a primary material. She is also a Professor of Drawing and Painting at Georgia State University. Longobardi's lecture is part of the University of Tennessee School of Art's Programming Committee Lecture Series.
Unsustainable - a Planet in Crisis was developed as part of the programming for UT's Apocalypse Semester and as a partner exhibition to Visions of the End at the McClung Museum.
The Ewing Gallery of Art and Architecture at the University of Tennessee, 1715 Volunteer Boulevard
Art and Architecture Building, Knoxville, TN 37996. https://ewing-gallery.utk.edu/
Ted Richards: The Brown Paper Project exhibition
January 4, 2020 — March 31, 2020
Category: Exhibitions & visual art and Free event
Opening reception Jan 12, 2-4 PM
Meet the artist, refreshments
The Gallery at the Rarity Bay Activity Center (2nd building on the right as you enter Rarity Bay), 150 Rarity Bay Parkway, Vonore, TN 37885
Free admission! Gallery hours: Mon 9-4, Tue 9-1, Wed-Fri 9-4
http://raritybayliving.com/ or 423-884-3020
Art Market Gallery: Featuring Robert Conliffe and Patrick Deason
January 3, 2020 — February 2, 2020
Category: Exhibitions & visual art, Fine Crafts and Free event
First Friday Reception: January 3, 5:30 – 9 p.m.

Robert Conliffe, Photographer
After 30 years in the auto industry, Robert relocated from Michigan to Knoxville, Tennessee and began a career in art. His interests have always been in exploring new methods in photography and the advent of digital imaging has presented new opportunities. His art has evolved from traditional photographic work to using digital elements and techniques in the transformation of the image. Like many photographers he has sought methods to change an image giving a personal interpretation. Starting with a photo and using techniques such as digital brush work, color manipulation, filters and many other methods to create a completely new image. Most works are built from layers with a variety of colors, patterns and images. Each layer can be displayed at a different intensity level that will project to the surface. Much of his work reflects the style of Robert Mapplethorpe's isolated flowers. He has recently started to work with the process of "Double Exposure" this is the process of layering several photos or images together similar to collage. In general his work might be called "Enhanced Photography". His work can be seen locally at The Art Market Gallery and The Knoxville Museum of Art. He has taken classes at Pellissippi State Community College and Arrowmont School of Arts and Crafts. Most of his training has been self-directed and he has been inspired by the works of many artists.

Patrick Deason, Metal Artist, has been doing metal art since 2002. He says " I am totally self-taught and many of my tools are made or improvised by me, as are some techniques for shaping steel. While I often repurpose scrap parts for sculptures like many metal artists, much of my work revolves around heating, hammering, and shaping steel into organic forms. Most of my work in the past has concentrated on coastal wildlife in steel, but I'll occasionally incorporate other mediums into my work or delve into kinetic sculpture." He has won several awards at art shows, was named the Coastal Georgia Artist of the Year and featured at the Goodyear Cottage on Jekyll Island, Ga., and have had groupings of my work in galleries in North Florida and coastal Georgia.
Art Market Gallery, 422 S. Gay St, Knoxville, TN 37902. Hours: Tu-Sa 11-6, Su 1-6. Information: 865-525-5265, www.artmarketgallery.net
The Emporium Center: Dr. Martin Luther King, Jr. Commemorative Commission Gallery of Arts Tribute
January 3, 2020 — January 31, 2020
Category: Exhibitions & visual art, Fine Crafts, Free event and History & heritage
The Arts & Culture Alliance is pleased to present five new exhibitions at the Emporium Center in downtown Knoxville from January 3-31, 2020. A reception will take place on Friday, January 3, from 5:00-9:00 PM as part of First Friday activities downtown to which the public is invited to meet the artists and view the artwork. Most of the works are for sale and may be purchased through the close of the exhibition. The opening reception features music by Kelle Jolly & The Will Boyd Project.
Dr. Martin Luther King, Jr. Commemorative Commission Gallery of Arts Tribute in the main gallery
The MLK Gallery of Arts Tribute exhibition will kick-off the 2020 King Week Celebration (January 15-20, 2020). The Dr. Martin Luther King, Jr. Commemorative Commission is partnering with the Arts & Culture Alliance of Greater Knoxville to provide this sixth annual exhibition. The Gallery of Arts Tribute is a juried exhibition developed to recognize local artists and, most importantly, honor the legacy of Dr. Martin Luther King, Jr. The exhibit will feature works by local artists reflecting the 2020 theme, "Let Freedom Ring: Through Social Justice, Economic Empowerment, Love, Peace, and Unity". Works in the exhibitions may also be a reflection of the life and legacy of Dr. Martin Luther King, Jr. and have pertinence to the themes of Unity, Community, Love, Reconciliation, Social Justice, and Civil Rights. For more information, visit www.mlkknoxville.com.
On display throughout the Emporium Center, 100 S. Gay Street, in downtown Knoxville. Gallery hours are Monday-Friday, 9:00 AM – 5:00 PM. Please note, the Emporium will be closed January 20 for the holiday. Information: (865) 523-7543 or www.knoxalliance.com.