Calendar of Events
Saturday, April 11, 2020
Knoxville Irish Society: Irish revolutionary period**
Category: Free event, History & heritage and Lectures
Due to the current health concern regarding Covid-19, the Public Works building will be closed to the public. However, we are going to be holding a virtual second Saturday on April 11th!

Instead, our education committee chair and Irish ex-pat, John McCaul Jr. , will be broadcasting a live presentation about the Irish revolutionary period, 1912-1923, and answering your questions from 3pm EST and 2pm CST!
Please join us online on the KIS Facebook page for this special live broadcast this coming Second Saturday!

April 11th, 2020
3pm - 5pm EST / 2pm - 4pm CST
Knoxville Irish Society Facebook Page
https://www.facebook.com/KnoxvilleIrishSociety
Carpetbag Theatre: Ensemble Auditions Submission deadline**
April 11, 2020
by midnight
Category: Auditions, Free event, Music and Theatre
THE CARPETBAG THEATRE ENSEMBLE AUDITIONS
Submissions of a 5-7 minute audition video will now be due before midnight next Saturday, APRIL 11.
We know that this a trying time and we want to ensure everyone's safety by pivoting to digital audition submissions.
Audition videos need to include:
-An Introduction: Tell us who you are, where you call home, and an interesting fact about yourself, and why you want to be a part of the Carpetbag Ensemble.
-A song: Up to 2 minutes - original or cover.
-A monologue: No longer than 2 minutes - include the author and title.
-If you have another talent - musical instrument, dance, tech savvy, etc. - show or tell it.
Please attach a photo of yourself (professional headshot not required), a performance cover letter/resume (if you have one), and if you are a writer (poet or playwright), include a short writing sample of some of your original work.
Submissions should be emailed to info@carpetbagtheatre.org with the subject line "2020-2021 Ensemble Audition".
Thank you all for your patience as we adjust to our new normal during this time. We are looking forward to experiencing your gifts and talents. And remember, "You don't have to be a star, baby, to be in our show!"
Carpetbag Theatre at Fourth United Presbyterian Church, 1323 N. Broadway Knoxville, TN 37917. Information: 865-544-0447, www.carpetbagtheatre.org
Zoo Knoxville: Big Egg Hunt
Category: Festivals & special events, Kids & family and Science & nature
Celebrate Spring at Zoo Knoxville on Saturday, April 11th, 2020 at the Big Egg Hunt!
Egg Hunt begins promptly at 8:15 a.m. The Big Egg Hunt is designed for pre-school and elementary-aged children, and features separate hunts for two age groups: ages 0-4 and ages 5-12. The morning features thousands of eggs hidden throughout the zoo that you can recycle at the end of the event to receive a chocolate bunny. Find one of the elusive "golden eggs" and win a special prize. Advance ticket purchase required and tickets are limited to ensure a great experience for our guests. No tickets will be available at the gate.
Ticket prices
General admission (ages 2 and up): $20
Annual Pass Adult: Free
Child Annual Pass Member (Ages 2-12): $10
Under Age 2: Free (*note below*)
**Annual Pass Holder adults with only children under 2 do not need to purchase tickets. Please just arrive that morning for the Egg Hunt.**
All tickets include General Admission to the zoo for the day.
Please leave the egg hunting for the children. Please bring your own baskets or bags.
3500 Knoxville Zoo Drive, Knoxville, TN 37914. Info: 865.637.5331 or https://www.zooknoxville.org/event/big-egg-hunt/
Jubilee Community Arts: Don, Don & Po Show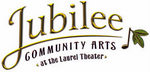 Category: Music
CANCELLED
Jazz, Bluegrass, Originals
The Don Don and Po Show brings together Don Cassell, Don Woods and Barry "Po" Hannah, all highly respected local musicians. Mandolinist Don Cassell is known for his work with the Dismembered Tennesseans, the Tennessee Sheiks and Strange Company, Don Woods plays guitar with the Tennessee Sheiks and the Lone Mountain Drifters, and Barry "Po" Hannah plays guitar with RB Morris, Tim Lee and others. They will be joined by Jeremy Carriger on bass.
Tickets: $15
Jubilee Community Arts at the Laurel Theater, 1538 Laurel Ave, Knoxville, TN 37916. Tickets (discounts apply to advance purchase, JCA members, students & seniors) available through http://www.brownpapertickets.com/producer/1118485, 1-800-838-3006 ext 1, and at the door. For information: 865-522-5851, www.jubileearts.org
The Winter Farmers' Market
April 4, 2020 — April 18, 2020
Category: Culinary arts, Free event, Kids & family and Science & nature
Our Winter Farmers' Market will be OPEN April 4, 11, & 18, with some modifications.
The market will be open from 10am - 1pm, and moved to the large parking lot at the corner of Morgan and Third Ave, just next to the usual venue, Central United Methodist Church, at 201 E Third Ave. The parking lot attached to the church and nearby street parking are available for customers.
If you or someone in your household has a fever or cough, please do not attend the market in person. Our staff will be happy to help connect you with vendors who offer delivery or alternative pick-up options.
Vendors will be spaced 10' away from each other, and customers are asked to stand 6' away from each other while waiting for their turn to check out. Please verbally order from vendors and refrain from touching product you do not intend to buy.
We continue to offer SNAP processing and SNAP doubling up to $20 per day for all SNAP customers.
We will not be hosting Kids Club activities, but will offer PoP Bucks as usual and a take-home activity. Parents will receive $5 for any child under their guardianship that has registered with Nourish Kids 2020, even if the child is not present at the market. Check-in at the information booth to receive PoP Bucks. Families who are new to PoP Club may also receive PoP Bucks by checking in at the information booth.
There will be handwashing stations at the market and we encourage customers to utilize them upon entering and exiting the market.
We encourage customers to pre-order from vendors to reduce time at market, if possible. Many can take payment by credit card over the phone, or via payment apps like Paypal, Square, or Venmo. We will post a list of vendors attending on Friday morning and invite you to contact them directly, or call us day of at 865-805-8687. April 4 vendors are listed a the bottom of this newsletter.
There will be one entrance and exit to assist in limiting the number of customers in the market area at one time.
We encourage those that are able to utilize delivery and preorder options mentioned above.
Art Market Gallery: Works by Lynda Best & Harriet Howell
April 3, 2020 — April 26, 2020
Category: Exhibitions & visual art, Fine Crafts and Free event
Friday Reception: April 3, 5:30 – 9p.m.
Harriet Howell, Silk Painting
My main focus in silk painting is exploring color, pattern and texture in nature. My goal is to create beautiful, wearable art that enhances and expresses the personality of the wearer. I have always loved textiles, and painting on silk is a fun and challenging medium with which to explore ideas and new adventures. Ultimately, I hope the wearer of my work also shares the adventure.
I have a BFA from the University of Tennessee and worked as a graphic designer for 20 years. I now paint full time on both paper and silk. I work primarily in plein aire or abstract painting in water media and pastel. Some of my silk dyes are derived from plants in my yard and some are commercially produced. In whatever medium I use, the imagery is always based on the natural world.
Lynda Best, Acrylic Painting
I was born in Wichita, Kansas and because my father worked for Boeing and the Apollo program, I moved around the Southern United States during my childhood. I have been creating art for as long as I can remember. Even as a junior high student, I had an art studio in my daddy's garage and taught art to children in the elementary grades. I sold my paintings to my teachers and I knew that I had a special talent in how I "saw" the world. I remember riding in the backseat of the car finding hidden images in the trees along the road as we drove by. Nature is a magnet for me to understanding myself. As I grew older, I developed a style showing the "frozen moment" we perceive when we look at anything in nature. For me, everything in nature is moving energy. That is a part of my spirituality. The spirit is found and often rediscovered in nature. This connection nourishes my being! The mountain seasons inspire changes in water, flowers, and the spirit. Nature's transforming power can be most directly witnessed in the growth cycle of the flowers and the seasonal changes in water levels in our streams and rivers. I use acrylic in a modern impressionistic style with entrancing outlines and colors that act to "freeze" the movement of the shape while capturing a moment in the continual change on display in our beautiful Tennessee.
Art Market Gallery, 422 S. Gay St, Knoxville, TN 37902. Hours: Tu-Sa 11-6, Su 1-6. Information: 865-525-5265, www.artmarketgallery.net
Theatre Knoxville Downtown: Of Good Stock
April 3, 2020 — April 19, 2020
Category: Theatre
CANCELLED
SHOW TIMES: Thu: 8:00 pm, Fri: 8:00 pm, Sat: 8:00 pm, Sun: 3:00 pm
by Melissa Ross
When legendary novelist Mick Stockton died, he left his three daughters a house in Cape Cod, control over his books, and a whole lot of issues.
Years later, the men in their lives struggle to be a part of this elusive family's legacy. It's not always easy keeping up with the hurricane of the whip-smart and sharp-tongued Stockton Sisters. Especially during a weekend filled with dramatic confrontations and surprising confessions. But good scotch helps.
A raw, poignant, and hilarious look at the fun and dysfunction of family.
Theatre Knoxville Downtown, 800 S. Central Street, Knoxville, TN 37902. Information & tickets: 865-544-1999, www.theatreknoxville.com
Central Cinema: Virtual Programming
April 1, 2020 — December 31, 2021
Category: Film and Kids & family
A slew of distributors have shown support for defunct independent cinemas with groundbreaking "virtual engagements" that directly benefit us directly, so take a look at what's "showing" this week! More info: https://centralcinema865.com/
---
Central Cinema is a community moviehouse located in the heart of North Knoxville's Happy Holler neighborhood. Central Cinema's single auditorium features top-notch digital projection and 96 seats.
Central Cinema, 1205 N Central St, Knoxville, TN 37917. Information: info@centralcinemaknox.com, (865) 951-2447, https://centralcinema865.com
Arrowmont School of Arts and Crafts: 70th Annual Spring Wildflower Pilgrimage Artist of the Year
April 1, 2020 — May 2, 2020
Category: Exhibitions & visual art, Fine Crafts and Free event
Featuring Alex Foster
Reception: Wednesday, April 22, 2020, 5-7pm, free and open to the public
Geoffrey A. Wolpert Gallery, Arrowmont School of Arts and Crafts. Gallery hours: M-R 8:30-5, Fri 8:30-4, Saturdays call ahead. Arrowmont School of Arts and Crafts, 556 Parkway, Gatlinburg, TN 37738. Information: 865-436-5860, www.arrowmont.org
Central Cinema: Virtual Programming
March 28, 2020 — April 30, 2020
Category: Festivals & special events and Film
Did you know that one of the things you can do to help us survive this mess is... watch movies at home? In the short time since we closed our doors, a slew of distributors have shown support for defunct independent cinemas with groundbreaking "virtual engagements" that directly benefit us directly... so take a look at what's showing "at" Central Cinema this week!
Now Playing

Online Premiere: Flirting With Azrael
Based on John Tod Baker's 2015 concept album, Flirting with Azrael: A Psychedelic Rock Musical is a film about Rabi Xaler, a woman abused and tormented by her alcoholic and adulterous husband, JD.
Oscilloscope Laboratories presents Saint Frances
Flailing thirty-four-year-old Bridget (Kelly O'Sullivan) finally catches a break when she meets a nice guy and lands a much-needed job nannying six-year-old Frances (played by a scene-stealing Ramona Edith-Williams).

Fantastic Fungi
Fantastic Fungi is a vivid journey into the mysterious subterranean world of mycelium and its fruit— the mushroom.

Kino Lorber presents Bacurau
A few years from now... Bacurau, a small village in the Brazilian sertão, mourns the loss of its matriarch, Carmelita, who lived to be 94. Days later, its inhabitants (among them Sônia Braga) notice that their village has literally vanished from online maps and a UFO-shaped drone is seen flying overhead.
Opening Saturday, March 28
Follow us on Facebook, Twitter, or Instagram to access our custom link once it's live!
Film Movement presents Zombi Child
Haiti, 1962. A man is brought back from the dead only to be sent to the living hell of the sugarcane fields.
Historic Westwood: Open Gardens**
March 28, 2020 — April 30, 2020
Category: Free event, Kids & family and Science & nature
While Historic Westwood is closed for tours through April 30th, spring has come to the gardens which remain open to the public. The daffodils in "Mickey's Cutting Garden" are beautiful right now and wonderful volunteers from Ossoli Circle have been sprucing up "Adelia's Shade Garden".
Bring a book and sit on one of the benches or in one of the front porch rocking chairs or simply walk-through on your way to the Third Creek Greenway. Please remember to keep an appropriate social distance from others while enjoying the grounds.
Free parking next door at Laurel Church of Christ, 3457 Kingston Pike.
www.knoxheritage.org