Calendar of Events
Friday, April 24, 2020
Oak Ridge Playhouse: Driving Miss Daisy
April 24, 2020 — May 3, 2020
Category: Theatre
Showtimes
Fri Apr 24, 2020 | 8:00PM
Sat Apr 25, 2020 | 8:00PM
Sun Apr 26, 2020 | 2:00PM
Thu Apr 30, 2020 | 8:00PM
Fri May 1, 2020 | 8:00PM
Sat May 2, 2020 | 8:00PM
Sun May 3, 2020 | 2:00PM
Daisy Wertham has just demolished another car and now the wealthy, sharp-tongued widow must rely on the services of a chauffeur. She immediately disregards her new black driver, Hoke, with disdain and he, in turn, is not impressed with her patronizing tone. Despite their mutual differences, over time they grow ever closer and more dependent on each other than either ever imagined.
FOR GENERAL AUDIENCES
Oak Ridge Playhouse, 227 Broadway, Oak Ridge, TN 37830. Information and tickets: 865-482-9999, www.orplayhouse.com
Appalachian Arts Craft Center: Dragonfly on a Leaf Class
Category: Classes & workshops, Fine Crafts and Kids & family
Friday, April 24, 2020 at 11 AM – 2 PM
Appalachian Arts Craft Center, 2716 Andersonville Hwy, Clinton, Tennessee 37828
We have partnered with Studio 212 Arts, located in Maryville TN, to provide an online clay class for children ages 6-10. Children will work at home to create a unique Dragon Fly on a Leaf using some outside found objects.
How does it work?
On April 24 parents can swing by the Appalachian Arts Craft Center between 11 am - 2 pm to pick up the clay kits. (Can't make it then? We can arrange to leave your kits outside of the building to pick up at your convenience).
Clay kits will include all of the necessary clay, tools, directions, etc. to complete the project.
A live online meeting will be shared to registered students to participate in discussion, show off their new creations, ask questions and more!
On May 1, parents can drop of their finished projects to be fired at the Appalachian Arts Craft Center.
Parents will be notified once the pieces have been glazed (painted) and ready for pick up!
Registration Deadline: April 19 - Registration Fee: $25
Thank you Studio 212 Arts for helping our arts communities during these unprecedented times!
Knoxville Jazz Orchestra: Live at Lucille's with Marquis Hill Blacktet
April 24, 2020
7:30 PM & 9:30 PM
Category: Music
Trumpeter Marquis Hill's Blacktet has been in demand at major venues around the world since Hill won the Carmine Caruso International Jazz Trumpet Competition in 2013. The group seamlessly blends a wide-range of sonic influences, from classic Hard-Bop, to R&B, Neo-Soul and Hip-Hop.
Live at Lucille's brings the tradition of exciting and innovative PBS music programming right here to East Tennessee. Featuring local, regional and national jazz artists performing in an intimate setting, these shows will be taped in front of a live audience at East Tennessee PBS' studios near downtown Knoxville. Single event admission: $38 general; $15 student if seating remains available after the season ticket offering. Complimentary beverages provided by Sugarlands Distillery and Fanatic Brewing Company for patrons over 21
East Tennessee PBS Studio, 1611 Magnolia Avenue, Knoxville, TN 37917
*Free, dedicated parking available on site. Knoxville Jazz Orchestra: 865-573-3226, www.knoxjazz.org
St John's Episcopal Cathedral: Organ Celebration
Category: Music
A celebration of the cathedral's new organ will feature Robert Sirota's organ concerto, In the Fullness of Time.
Oak Ridge Art Center: Art à la Carte
Category: Exhibitions & visual art, Free event and Lectures
Art à la Carte, the Art Center's brown bag luncheon and learning series, meets the fourth Friday in each month at 12 noon. While programs in the series may include artist or gallery talks, primarily we use films. Films focus on art history, museum collections, interviews with and/or demonstrations by various artists, and the creative muse or spirit. Programs are free and open to the public.
Oak Ridge Art Center, 201 Badger Avenue, Oak Ridge, TN 37830. Hours: Tu-F 9-5, Sa-M 1-4. Information: 865-482-1441, www.oakridgeartcenter.org
Eighth Annual UT Gardens Gala
Category: Festivals & special events, Fundraisers and Science & nature
Hosted by former First Lady of Tennessee Chrissy Haslam, the 2020 UT Gardens Gala will be held on Friday, April 24, in Knoxville. This year's spectacular event is one you won't want to miss. Join us as we recognize Susan Hamilton, director of the UT Gardens, for her more than thirty-five years of service to the people and plants of Tennessee. With the theme of "Grow Big Orange," the evening is sure to be a fun one, complete with music, drinks, hors d'oeuvres, a seated dinner, and live and silent auctions to benefit the beautiful State Botanical Garden of Tennessee in Knoxville.
UT Gardens, Chapman Drive, Knoxville, TN 37996. Information: 865-974-7151, http://utgardens.tennessee.edu
River & Rail Theatre Co: Sweat
April 22, 2020 — May 3, 2020
Category: Theatre
Townsend Artisan Guild: 11th Annual Smoky Mountain Fiber Arts Festival
April 22, 2020 — April 25, 2020
Category: Classes & workshops, Exhibitions & visual art, Festivals & special events, Fine Crafts, Free event, History & heritage, Kids & family and Science & nature
CANCELLED
Presented by the Townsend Artisan and the Tennessee Valley Handspinners Guilds

The dates for the 2020 Smoky Mountain Fiber Arts Festival are set and we have a slightly different format for our eleventh year. We will offer three Pre-Festival classes on Thursday, April 22, beginning about 1pm. Our vendors will be ready to provide the marketplace of fibers, tools, and finished goods on Friday and Saturday. We will have a full range of classes on Friday and Saturday too. And of course there will be sheep, alpacas, llamas, and goats as well as demonstrators and experienced fiber artists to help with your pursuits.

Save the dates: April 23-25, 2020.
At Great Smoky Mountain Heritage Center, Townsend Tennessee
www.smokymountainfiberartsfestival.org
Knoxville Museum of Art: Artists on Location, A Plein Air Painting Event**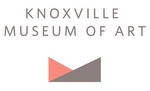 April 20, 2020 — April 25, 2020
Category: Exhibitions & visual art, Festivals & special events and Free event
The Guild of the Knoxville Museum of Art presents Artists on Location (AOL) 2020 – an art show and sale at the Knoxville Museum of Art Saturday, April 25 from 5 to 9pm. Artists on Location promotes the museum's connection to the local and regional art community by providing an outlet for artists to sell their work and encouraging people to collect it.
This event will provide both new and seasoned collectors a rare opportunity to buy original paintings of Knoxville and East Tennessee.
From Monday, April 20, through Friday, April 24, talented artists selected through a juried process will be painting outdoors in and around the Knoxville area. The public is invited to watch the AOL artists in action as they capture on canvas a wide variety of subject matter, from urban street scenes to pastoral garden settings. The specific locations the artists will be painting in plein-air will be published on the Knoxville Museum of Art's website (knoxart.org) prior to the event and will be followed on the KMA Guild's Instagram page @artistsonlocation.
The annual art show and sale held at the KMA on Saturday, April 25, 5-9pm is free and open to the public and includes light refreshments and a cash bar. Proceeds of the sale will benefit both participating artists and the Knoxville Museum of Art.
Painting in open air or plein-air became popular in the mid-19th century of the French Impressionist seeking to capture the effects of light and its changing ephemeral qualities in the atmosphere. The practice of painting on location increased in popularity with the development of transportable paint tubes and box easels. This event will provide both new and seasoned collectors the chance to acquire original paintings of some of Knoxville's best-known sites.
Knoxville Museum of Art, 1050 World's Fair Park Dr, Knoxville, TN 37916. Information: 865-525-6101, www.knoxart.org
Flying Anvil Theatre: Ideation
April 16, 2020 — May 3, 2020
Category: Theatre
By Aaron Loeb
Details TBA!
Shows are generally Thursday through Saturday at 7:30 and Sundays at 2:00.
Flying Anvil Theatre, 1300 Rocky Hill Road, Knoxville. Information: 865-357-1309, www.flyinganviltheatre.com
Pellissippi State: Animation Showcase
April 13, 2020 — April 26, 2020
Category: Exhibitions & visual art and Free event
CANCELLED
Be amazed by the technical prowess and imagination of Pellissippi State's animation students. Professor Kent McQuilkin's students display some of their finest animation work in this exhibit.
Hardin Valley Campus of Pellissippi State: 10915 Hardin Valley Road, Knoxville, TN 37932. Bagwell Center Gallery hours: M-F 9 AM - 9 PM. Information: 865-694-6405, www.pstcc.edu/arts
Art Market Gallery: Works by Lynda Best & Harriet Howell
April 3, 2020 — April 26, 2020
Category: Exhibitions & visual art, Fine Crafts and Free event
Friday Reception: April 3, 5:30 – 9p.m.
Harriet Howell, Silk Painting
My main focus in silk painting is exploring color, pattern and texture in nature. My goal is to create beautiful, wearable art that enhances and expresses the personality of the wearer. I have always loved textiles, and painting on silk is a fun and challenging medium with which to explore ideas and new adventures. Ultimately, I hope the wearer of my work also shares the adventure.
I have a BFA from the University of Tennessee and worked as a graphic designer for 20 years. I now paint full time on both paper and silk. I work primarily in plein aire or abstract painting in water media and pastel. Some of my silk dyes are derived from plants in my yard and some are commercially produced. In whatever medium I use, the imagery is always based on the natural world.
Lynda Best, Acrylic Painting
I was born in Wichita, Kansas and because my father worked for Boeing and the Apollo program, I moved around the Southern United States during my childhood. I have been creating art for as long as I can remember. Even as a junior high student, I had an art studio in my daddy's garage and taught art to children in the elementary grades. I sold my paintings to my teachers and I knew that I had a special talent in how I "saw" the world. I remember riding in the backseat of the car finding hidden images in the trees along the road as we drove by. Nature is a magnet for me to understanding myself. As I grew older, I developed a style showing the "frozen moment" we perceive when we look at anything in nature. For me, everything in nature is moving energy. That is a part of my spirituality. The spirit is found and often rediscovered in nature. This connection nourishes my being! The mountain seasons inspire changes in water, flowers, and the spirit. Nature's transforming power can be most directly witnessed in the growth cycle of the flowers and the seasonal changes in water levels in our streams and rivers. I use acrylic in a modern impressionistic style with entrancing outlines and colors that act to "freeze" the movement of the shape while capturing a moment in the continual change on display in our beautiful Tennessee.
Art Market Gallery, 422 S. Gay St, Knoxville, TN 37902. Hours: Tu-Sa 11-6, Su 1-6. Information: 865-525-5265, www.artmarketgallery.net