Calendar of Events
Saturday, April 25, 2020
Knoxville Classical Guitar: Carlos Barbosa-Lima
Category: Music
At Pollard Auditorium in Oak Ridge in collaboration with Oak Ridge Civic Music Association
Tickets: $20 adults/$5 students 12 to 18/Children under 12 free with adult admissions
Mr. Barbosa-Lima studied with the legendary Andrés Segovia. Since his U.S. debut in 1967, he has enjoyed a global concert career marked by numerous distinguished recordings. His legendary albums of the 1980's and 90's on the Concord label – which include collaborations with guitarists Laurindo Almeida, Charlie Byrd, and Sharon Isbin – have been highly sought after by guitar aficionados and Latin / Jazz / Classical music lovers alike. He has also performed as a guest soloist with many of the world's great orchestras and has been the featured performer at several prestigious music festivals.
Concerts take place at Episcopal Church of the Good Samaritan, 425 North Cedar Bluff, Knoxville. Knoxville Classical Guitar: 865-694-4108, www.knoxvilleguitar.org
Knoxville Civic Coliseum: Brantley Gilbert
Category: Music
Brantley Gilbert Fire't Up Tour
Knoxville Civic Coliseum Saturday, April 25, 2020

With back-to-back platinum albums and a grassroots following millions strong, Brantley Gilbert has clearly struck a nerve. The Georgia native who started as the defiant life-of-the-party can still go 'til sunrise, but he's also emerged as something far greater: the leader of a massive tribe of hard-working, fun-loving believers for whom electric guitar-shredding, rapping, and twang can go hand-in-hand-in-hand. They call themselves the BG Nation, and when the BG Nation watches Gilbert on a stage, they don't just see a star. They see themselves. Six No. 1 hits punctuate his career: "Country Must be Country Wide," "You Don't Know Her Like I Do," CMA Awards Song of the Year nominee "Dirt Road Anthem," "My Kinda Party," "Bottoms Up," and "One Hell of an Amen." Gilbert's landmark record Just As I Am clinched the 2014 American Music Award for Favorite Country Album. Earning praise from the New York Times, NPR, American Songwriter, and more, Gilbert has mined a rich vein of conflict between the party and the pew on all of his albums. Instead of toiling in limbo, unable to enjoy good times for fear of Judgment Day, Gilbert fully lives––rowdy friend, man of faith, devoted husband, smitten new father––just as he is. Highly anticipated Fire & Brimstone, out October 4 via The Valory Music Co., is Gilbert's most mature and complex exploration of his world to date.
Knoxville Civic Auditorium and Coliseum, 500 Howard Baker Jr Blvd, Knoxville, TN 37915. Information:
Marble Springs State Historic Site: Flintlock Muzzle Loader Workshop
Category: Classes & workshops, History & heritage and Science & nature
Gates open at 9:30 am, Workshop starts at 10 am and ends at 4 pm.
General Admission: $50.00
Member Price: $40.00
Participate in a unique opportunity to learn about firearms in the 18th century, cast your own musket balls, and take aim! Learn the fundamentals of muzzle loading, casting your own ball, shooting a flintlock, and firing at targets! This is a brown bag affair, so be sure to bring your own lunch! Ear protection and eye protection are required and provided but feel free to bring your own if you wish.

Ages 18+ only.

Reserve your tickets online at our Facebook page now. For questions or help reserving tickets, call 865-712-9076.

*Tickets must be reserved online. Limited number of spaces available.
https://www.eventbrite.com/e/marble-springs-flintlock-muzzle-loader-workshop-tickets-95108904293
1220 West Governor John Sevier Highway, Knoxville, TN 37920
865-712-9076, www.marblesprings.net
Historic Ramsey House: Woodworking Workshop
Category: Classes & workshops and Fine Crafts
With Hal Galbraith, 10 am to 2 pm
Join Master Woodworker, Hal Galbraith, for a fascinating look into how fine furniture was created in the 1800's. Participants will receive an introduction to hand tool care and use, which includes saws, planes, and chisels. During the four hour workshop, participants will tour the beautiful Historic Ramsey House, 2614 Thorngrove Pike, Knoxville, while Mr. Galbraith discusses the making of Duncan Phyfe Klismos side chairs. Reservations required.
Tickets: $35 (includes boxed lunch) or $30 for Historic Ramsey House members Reservations are required.
Credit card fees apply. Payments with cash or check are available. Purchase tickets on our Facebook page, online at www.ramseyhouse.org or call 865-546-0745
Historic Ramsey House, 2614 Thorngrove Pike, Knoxville, TN 37914
Oak Ridge Playhouse: Driving Miss Daisy
April 24, 2020 — May 3, 2020
Category: Theatre
Showtimes
Fri Apr 24, 2020 | 8:00PM
Sat Apr 25, 2020 | 8:00PM
Sun Apr 26, 2020 | 2:00PM
Thu Apr 30, 2020 | 8:00PM
Fri May 1, 2020 | 8:00PM
Sat May 2, 2020 | 8:00PM
Sun May 3, 2020 | 2:00PM
Daisy Wertham has just demolished another car and now the wealthy, sharp-tongued widow must rely on the services of a chauffeur. She immediately disregards her new black driver, Hoke, with disdain and he, in turn, is not impressed with her patronizing tone. Despite their mutual differences, over time they grow ever closer and more dependent on each other than either ever imagined.
FOR GENERAL AUDIENCES
Oak Ridge Playhouse, 227 Broadway, Oak Ridge, TN 37830. Information and tickets: 865-482-9999, www.orplayhouse.com
River & Rail Theatre Co: Sweat
April 22, 2020 — May 3, 2020
Category: Theatre
Townsend Artisan Guild: 11th Annual Smoky Mountain Fiber Arts Festival
April 22, 2020 — April 25, 2020
Category: Classes & workshops, Exhibitions & visual art, Festivals & special events, Fine Crafts, Free event, History & heritage, Kids & family and Science & nature
CANCELLED
Presented by the Townsend Artisan and the Tennessee Valley Handspinners Guilds

The dates for the 2020 Smoky Mountain Fiber Arts Festival are set and we have a slightly different format for our eleventh year. We will offer three Pre-Festival classes on Thursday, April 22, beginning about 1pm. Our vendors will be ready to provide the marketplace of fibers, tools, and finished goods on Friday and Saturday. We will have a full range of classes on Friday and Saturday too. And of course there will be sheep, alpacas, llamas, and goats as well as demonstrators and experienced fiber artists to help with your pursuits.

Save the dates: April 23-25, 2020.
At Great Smoky Mountain Heritage Center, Townsend Tennessee
www.smokymountainfiberartsfestival.org
Knoxville Museum of Art: Artists on Location, A Plein Air Painting Event**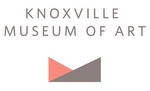 April 20, 2020 — April 25, 2020
Category: Exhibitions & visual art, Festivals & special events and Free event
The Guild of the Knoxville Museum of Art presents Artists on Location (AOL) 2020 – an art show and sale at the Knoxville Museum of Art Saturday, April 25 from 5 to 9pm. Artists on Location promotes the museum's connection to the local and regional art community by providing an outlet for artists to sell their work and encouraging people to collect it.
This event will provide both new and seasoned collectors a rare opportunity to buy original paintings of Knoxville and East Tennessee.
From Monday, April 20, through Friday, April 24, talented artists selected through a juried process will be painting outdoors in and around the Knoxville area. The public is invited to watch the AOL artists in action as they capture on canvas a wide variety of subject matter, from urban street scenes to pastoral garden settings. The specific locations the artists will be painting in plein-air will be published on the Knoxville Museum of Art's website (knoxart.org) prior to the event and will be followed on the KMA Guild's Instagram page @artistsonlocation.
The annual art show and sale held at the KMA on Saturday, April 25, 5-9pm is free and open to the public and includes light refreshments and a cash bar. Proceeds of the sale will benefit both participating artists and the Knoxville Museum of Art.
Painting in open air or plein-air became popular in the mid-19th century of the French Impressionist seeking to capture the effects of light and its changing ephemeral qualities in the atmosphere. The practice of painting on location increased in popularity with the development of transportable paint tubes and box easels. This event will provide both new and seasoned collectors the chance to acquire original paintings of some of Knoxville's best-known sites.
Knoxville Museum of Art, 1050 World's Fair Park Dr, Knoxville, TN 37916. Information: 865-525-6101, www.knoxart.org
Flying Anvil Theatre: Ideation
April 16, 2020 — May 3, 2020
Category: Theatre
By Aaron Loeb
Details TBA!
Shows are generally Thursday through Saturday at 7:30 and Sundays at 2:00.
Flying Anvil Theatre, 1300 Rocky Hill Road, Knoxville. Information: 865-357-1309, www.flyinganviltheatre.com
Art Market Gallery: Works by Lynda Best & Harriet Howell
April 3, 2020 — April 26, 2020
Category: Exhibitions & visual art, Fine Crafts and Free event
Friday Reception: April 3, 5:30 – 9p.m.
Harriet Howell, Silk Painting
My main focus in silk painting is exploring color, pattern and texture in nature. My goal is to create beautiful, wearable art that enhances and expresses the personality of the wearer. I have always loved textiles, and painting on silk is a fun and challenging medium with which to explore ideas and new adventures. Ultimately, I hope the wearer of my work also shares the adventure.
I have a BFA from the University of Tennessee and worked as a graphic designer for 20 years. I now paint full time on both paper and silk. I work primarily in plein aire or abstract painting in water media and pastel. Some of my silk dyes are derived from plants in my yard and some are commercially produced. In whatever medium I use, the imagery is always based on the natural world.
Lynda Best, Acrylic Painting
I was born in Wichita, Kansas and because my father worked for Boeing and the Apollo program, I moved around the Southern United States during my childhood. I have been creating art for as long as I can remember. Even as a junior high student, I had an art studio in my daddy's garage and taught art to children in the elementary grades. I sold my paintings to my teachers and I knew that I had a special talent in how I "saw" the world. I remember riding in the backseat of the car finding hidden images in the trees along the road as we drove by. Nature is a magnet for me to understanding myself. As I grew older, I developed a style showing the "frozen moment" we perceive when we look at anything in nature. For me, everything in nature is moving energy. That is a part of my spirituality. The spirit is found and often rediscovered in nature. This connection nourishes my being! The mountain seasons inspire changes in water, flowers, and the spirit. Nature's transforming power can be most directly witnessed in the growth cycle of the flowers and the seasonal changes in water levels in our streams and rivers. I use acrylic in a modern impressionistic style with entrancing outlines and colors that act to "freeze" the movement of the shape while capturing a moment in the continual change on display in our beautiful Tennessee.
Art Market Gallery, 422 S. Gay St, Knoxville, TN 37902. Hours: Tu-Sa 11-6, Su 1-6. Information: 865-525-5265, www.artmarketgallery.net
Central Cinema: Virtual Programming
April 1, 2020 — December 31, 2021
Category: Film and Kids & family
A slew of distributors have shown support for defunct independent cinemas with groundbreaking "virtual engagements" that directly benefit us directly, so take a look at what's "showing" this week! More info: https://centralcinema865.com/
---
Central Cinema is a community moviehouse located in the heart of North Knoxville's Happy Holler neighborhood. Central Cinema's single auditorium features top-notch digital projection and 96 seats.
Central Cinema, 1205 N Central St, Knoxville, TN 37917. Information: info@centralcinemaknox.com, (865) 951-2447, https://centralcinema865.com
Arrowmont School of Arts and Crafts: 70th Annual Spring Wildflower Pilgrimage Artist of the Year
April 1, 2020 — May 2, 2020
Category: Exhibitions & visual art, Fine Crafts and Free event
Featuring Alex Foster
Reception: Wednesday, April 22, 2020, 5-7pm, free and open to the public
Geoffrey A. Wolpert Gallery, Arrowmont School of Arts and Crafts. Gallery hours: M-R 8:30-5, Fri 8:30-4, Saturdays call ahead. Arrowmont School of Arts and Crafts, 556 Parkway, Gatlinburg, TN 37738. Information: 865-436-5860, www.arrowmont.org