Calendar of Events
Monday, March 30, 2020
Oak Ridge Art Center: Through the Lens
March 28, 2020 — May 9, 2020
Category: Exhibitions & visual art, Fine Crafts and Free event
POSTPONED
Through the Lens: Recent Photographs by Regional Artists. All types of photography are welcome.
Oak Ridge Art Center, 201 Badger Avenue, Oak Ridge, TN 37830. Hours: Tu-F 9-5, Sa-M 1-4. Information: 865-482-1441, www.oakridgeartcenter.org
Central Cinema: Virtual Programming
March 28, 2020 — April 30, 2020
Category: Festivals & special events and Film
Did you know that one of the things you can do to help us survive this mess is... watch movies at home? In the short time since we closed our doors, a slew of distributors have shown support for defunct independent cinemas with groundbreaking "virtual engagements" that directly benefit us directly... so take a look at what's showing "at" Central Cinema this week!
Now Playing

Online Premiere: Flirting With Azrael
Based on John Tod Baker's 2015 concept album, Flirting with Azrael: A Psychedelic Rock Musical is a film about Rabi Xaler, a woman abused and tormented by her alcoholic and adulterous husband, JD.
Oscilloscope Laboratories presents Saint Frances
Flailing thirty-four-year-old Bridget (Kelly O'Sullivan) finally catches a break when she meets a nice guy and lands a much-needed job nannying six-year-old Frances (played by a scene-stealing Ramona Edith-Williams).

Fantastic Fungi
Fantastic Fungi is a vivid journey into the mysterious subterranean world of mycelium and its fruit— the mushroom.

Kino Lorber presents Bacurau
A few years from now... Bacurau, a small village in the Brazilian sertão, mourns the loss of its matriarch, Carmelita, who lived to be 94. Days later, its inhabitants (among them Sônia Braga) notice that their village has literally vanished from online maps and a UFO-shaped drone is seen flying overhead.
Opening Saturday, March 28
Follow us on Facebook, Twitter, or Instagram to access our custom link once it's live!
Film Movement presents Zombi Child
Haiti, 1962. A man is brought back from the dead only to be sent to the living hell of the sugarcane fields.
Historic Westwood: Open Gardens**
March 28, 2020 — April 30, 2020
Category: Free event, Kids & family and Science & nature
While Historic Westwood is closed for tours through April 30th, spring has come to the gardens which remain open to the public. The daffodils in "Mickey's Cutting Garden" are beautiful right now and wonderful volunteers from Ossoli Circle have been sprucing up "Adelia's Shade Garden".
Bring a book and sit on one of the benches or in one of the front porch rocking chairs or simply walk-through on your way to the Third Creek Greenway. Please remember to keep an appropriate social distance from others while enjoying the grounds.
Free parking next door at Laurel Church of Christ, 3457 Kingston Pike.
www.knoxheritage.org
Clarence Brown Theatre: Airness
March 27, 2020 — April 5, 2020
Category: Theatre
This production as been postponed until further notice.
By Chelsea Marcantel
"In a word, dazzling … the most talked-about production of this year's Humana Festival."
Prepare to have your face melted by Shreddy Eddy, Golden Thunder and the reigning champ, D Vicious, at the National Air Guitar competition! Nina, a real guitar player, enters the competition thinking it will be a cinch to take the championship. She soon discovers she has a lot to learn. A tribute to good friends, killer rock classics, and the joy of letting go.
Clarence Brown Theatre, 1714 Andy Holt Ave on the UT campus, Knoxville, TN 37996. For information: 865-974-5161, www.clarencebrowntheatre.com. For tickets: 865-974-5161, 865-656-4444, www.knoxvilletickets.com
Pellissippi State: Annual Studio Art Juried Exhibition
March 23, 2020 — April 10, 2020
Category: Exhibitions & visual art and Free event
CANCELLED
Some of the best and brightest Pellissippi State student artists will show how they're mastering their medium in this juried exhibition.
Hardin Valley Campus of Pellissippi State: 10915 Hardin Valley Road, Knoxville, TN 37932. Bagwell Center Gallery hours: M-F 9 AM - 9 PM. Information: 865-694-6405, www.pstcc.edu/arts
Arrowmont School of Arts and Crafts: AIR Exhibition—2019-2020 Artists-in-Residence
March 14, 2020 — May 20, 2020
Category: Exhibitions & visual art, Fine Crafts and Free event
Featuring the works of Eric Cannizzaro, Maggie Connolly, Luke Huling, Jolynn Santiago and Alex Younger
-- Reception: Friday, May 15, 2020, from 6-8 pm, free and open to the public
Sandra J. Blain Galleries, Arrowmont School of Arts and Crafts. Gallery hours: M-R 8:30-5, Fri 8:30-4, Saturdays call ahead. Arrowmont School of Arts and Crafts, 556 Parkway, Gatlinburg, TN 37738. Information: 865-436-5860, www.arrowmont.org
Rala: March First Friday Artist
March 6, 2020 — March 31, 2020
6:00-9:00PM Opening Reception
Category: Exhibitions & visual art, Fine Crafts and Free event
The March First Friday Artist at Rala will be Megan Wright of Thistle & Rope.
The opening will be March 6th from 6PM-9PM and the show will be up through the end of March.

Megan Wright of Thistle & Rope is a macrame artist based in Knoxville, TN. She combines traditional macrame techniques with modern lines to create contemporary fiber art pieces. She has been a lifelong creative, pursuing various mediums before falling in love with the organic and tactile nature of fiber art. Recently she's been exploring incorporating dried flowers, hand dyed silk, and other elements into her hangings to add texture and dimension. Please join us for a show opening and to meet the artist.
Rala: Regional and Local Artisans, 112 W. Jackson Ave, Knoxville, TN 37902. Information: 865-525-7888, https://shoprala.com. Instagram: @ShopRala
Westminister Presbyterian Church: Dee Blane's Collection of African Artifacts**
March 5, 2020 — April 30, 2020
Category: Exhibitions & visual art, Fine Crafts and Free event
Westminster Presbyterian Church Schilling Gallery
6500 S Northshore Dr, Knoxville, TN 37919. Hours: M-R 9-4, Fri 9-12. Info: (865) 584-3957 or www.wpcknox.org
Westminister Presbyterian Church: Pond Study by Frank Norris**
March 1, 2020 — April 30, 2020
Category: Exhibitions & visual art and Free event
Artist: Frank Norris
"Pond Study" - Seeing nature through a different lens
Category: Photography
Westminister Presbyterian Church, 6500 S Northshore Dr, Knoxville, TN 37919. Hours: M-R 9-4, Fri 9-12. Info: (865) 584-3957 or www.wpcknox.org
Goodwill Industries-Knoxville: Project Wear and Share**
March 1, 2020 — March 31, 2020
Category: Free event, Fundraisers, Health & wellness and Kids & family
Have you been to the dry cleaners lately? If not, you might want to stop by during the month of March. For the 30th year, dozens of regional dry cleaners have partnered with Goodwill Industries-Knoxville, Inc. through Goodwill's Project Wear and Share. This annual clothing drive is designed to raise awareness about Goodwill's services while providing dozens of new opportunities to donate unneeded clothing and linens.
Goodwill is offering donors another convenient location to drop off items. Participating dry cleaners are located in Knoxville, Oak Ridge, Clinton, Maryville, Farragut, Alcoa, Kingston, Lenoir City, Seymour, Pigeon Forge, Sevierville and Morristown. Beginning March 1 and running through March 31 local dry cleaners will have a donation box inside their location where you can drop off donations. By donating gently used clothing and linens to Goodwill keeps goods out of local landfills each year.
Items donated and sold at our 29 retail stores supports Goodwill's mission of changing lives and strengthening families by helping people reach their full potential through community-relevant job training, work experiences, and career services. Training programs range from computer literacy to certified nurse assistant courses, career assessment and planning to job placement services. In 2019, Goodwill Industries-Knoxville, Inc. provided training and services to 4,086 individuals in their 15-county service area.
Find a list of participating dry cleaners at www.goodwillknoxville.org or contact the Goodwill Marketing Team at 865.588.8567.
East Tennessee Historical Society: Black & White: Knoxville in the Jim Crow Era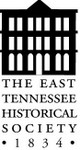 February 14, 2020 — June 14, 2020
Category: Exhibitions & visual art, History & heritage and Kids & family
Knoxville occupies a unique place in the American South. Following the Civil War, residents felt it was one of the few racially tolerant cities in the region. Unlike most cities in the South, African Americans in Knoxville could vote, hold public office, serve as police officers, and sit on juries. Despite this, racial tensions still held the city captive, and life for black citizens was not the same as that for white citizens.
Despite Jim Crow laws and segregation that dictated much of the interaction between black and white citizens, African American artists carved out a place for themselves in Knoxville. A new feature exhibition Black & White: Knoxville in the Jim Crow Era at the Museum of East Tennessee History, explores what life was like for African Americans in Knoxville during the Jim Crow era. This exhibition, presented as a timeline, provides historical context to the lives of local African American artists Beauford Delaney, Joseph Delaney, and Ruth Cobb Brice. It seeks to answer what influence the city had on the early lives of these artists and whether they could succeed without leaving home.

The exhibition includes 66 artifacts highlighting the history of race relations, African American art, and the development of an art community in Knoxville following the Civil War. We encourage patrons to view the exhibition in tandem with the Knoxville Museum of Art exhibition Through the Unusual Door (through May 7, 2020), which provides a groundbreaking look at Beauford Delaney and his creative exchange with writer James Baldwin.
East Tennessee Historical Society, 601 S. Gay Street, Knoxville, TN 37902. Hours: 9:00 a.m. to 4:00 p.m., Monday through Friday; 10:00 a.m. to 4:00 p.m., Saturday; and 1:00 p.m. to 5:00 p.m., Sunday. Museum admission is $5 for adults, $4 for seniors, and FREE for children under 16. Each Sunday admission is FREE to all and ETHS members always receive FREE admission. Information: 865-215-8824, www.easttnhistory.org