Calendar of Events
Monday, March 2, 2020
Ewing Gallery: Perfect Attendance - 73rd Annual Student Art Competition**
March 2, 2020 — March 12, 2020
Category: Exhibitions, visual art and Free event
Please join us Monday March 2 from 6-8pm at the Ewing Gallery for a reception celebrating the 73rd Annual Student Art Competition.
Begun in 1947 by C. Kermit Ewing, founder of The University of Tennessee School of Art, the annual student exhibition has become one of the oldest competitions in the country and one of the highlights of the Ewing Gallery's exhibition season. This competition has been an outlet for UT's talented students for 73 years, wherein countless works of art of every form and medium have been displayed and applauded by The University and Knoxville community.
Hours: Mon, Tues, Wed, and Friday 10am - 5pm, Thursday 10am - 7:30pm and Sunday, 1-4
Ewing Gallery, 1715 Volunteer Blvd on the UT campus, Knoxville, TN 37996. Information: 865-974-3200, www.ewing-gallery.utk.edu
Tennessee Theatre: Mighty Musical Monday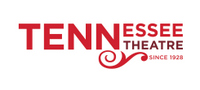 Category: Free event, Kids, family and Music
DOORS OPEN AT 11:30 AM
This is a free event! Join us for a Mighty Musical Monday featuring Freddie Brabson on the Mighty Wurlitzer organ along with some very special guests and performers! Details TBA
Brown bag lunches consisting of a sandwich, chips, and a dessert may be purchased in the lobby for $5.00 while supplies last. Soft drinks, bottled water, popcorn, and candy will also be available for purchase.
Tennessee Theatre, 604 S. Gay Street, Knoxville, TN 37902. For information: 865-684-1200, www.tennesseetheatre.com
Mardi Growl 2020 & Parade**
Category: Festivals, special events, Free event, Fundraisers and Kids, family
Saturday, March 7
11 a.m. – 3 p.m.
Young-Williams Animal Center invites you to help us celebrate the 13th annual Mardi Growl Parade and Festival presented by Merchants of Beer. Join more than 15,000 participants and their pets as we march through the streets of downtown Knoxville to raise awareness for the life-saving efforts of Young-Williams Animal Center and support for Knoxville's pet-friendly communities.
The pet parade steps off at 11 a.m. from downtown Knoxville, winds through the Old City and ends on Market Square and Krutch Park. During the festival, guests can visit with more than 60 vendors, enjoy a bite from local food trucks, and win prizes by entering our best dressed pet contests.
Voted the 2017 "Best Non-Profit Fundraiser" by the readers of Knox News, Mardi Growl is Young-Williams Animal Center's largest fundraiser of the year – and we expect this year to be the biggest party yet.
The pet parade kicks off on Willow Avenue, winds through the old city and ends at our pet party on Market Square.
https://mardigrowl.org/
https://www.facebook.com/events/402915407266165/
Westminister Presbyterian Church: Pond Study by Frank Norris**
March 1, 2020 — April 30, 2020
Category: Exhibitions, visual art and Free event
Artist: Frank Norris
"Pond Study" - Seeing nature through a different lens
Category: Photography
Westminister Presbyterian Church, 6500 S Northshore Dr, Knoxville, TN 37919. Hours: M-R 9-4, Fri 9-12. Info: (865) 584-3957 or www.wpcknox.org
Goodwill Industries-Knoxville: Project Wear and Share**
March 1, 2020 — March 31, 2020
Category: Free event, Fundraisers, Health, wellness and Kids, family
Have you been to the dry cleaners lately? If not, you might want to stop by during the month of March. For the 30th year, dozens of regional dry cleaners have partnered with Goodwill Industries-Knoxville, Inc. through Goodwill's Project Wear and Share. This annual clothing drive is designed to raise awareness about Goodwill's services while providing dozens of new opportunities to donate unneeded clothing and linens.
Goodwill is offering donors another convenient location to drop off items. Participating dry cleaners are located in Knoxville, Oak Ridge, Clinton, Maryville, Farragut, Alcoa, Kingston, Lenoir City, Seymour, Pigeon Forge, Sevierville and Morristown. Beginning March 1 and running through March 31 local dry cleaners will have a donation box inside their location where you can drop off donations. By donating gently used clothing and linens to Goodwill keeps goods out of local landfills each year.
Items donated and sold at our 29 retail stores supports Goodwill's mission of changing lives and strengthening families by helping people reach their full potential through community-relevant job training, work experiences, and career services. Training programs range from computer literacy to certified nurse assistant courses, career assessment and planning to job placement services. In 2019, Goodwill Industries-Knoxville, Inc. provided training and services to 4,086 individuals in their 15-county service area.
Find a list of participating dry cleaners at www.goodwillknoxville.org or contact the Goodwill Marketing Team at 865.588.8567.
Clarence Brown Theatre: Hamlet
February 26, 2020 — March 15, 2020
Category: Theatre
REMAINING PERFORMANCES (March 13-15) CANCELLED
William Shakespeare's "Hamlet" will play in the Clarence Brown Theatre's Carousel Theatre February 26 - March 15, 2020. UT Faculty/Staff receive 20% off ticket prices. UT Students see the previews for FREE and the rest of the performances for $5, excluding Opening Night.
The Pay What You Wish Preview performance, where patrons can name their own price, will be held Wednesday, February 26th. Half of the proceeds from the Pay What You Wish tickets will benefit Friends of Literacy. Behind the Scenes Sunday will take place following the Sunday, March 1st matinee with a panel discussion tied into the themes of "Hamlet" and also the McClung Museum's "Visions of the End" exhibit as part of the College of Arts and Architecture's "Semester of the Apocalypse." A Talk Back with the actors will take place Sunday, March 8th following the matinee. The Open Captioned performance is Sunday, March 15th at 2:00 pm.
In the wake of his father's death, Hamlet finds both his personal and political worlds unimaginably changed. When his father's ghost demands vengeance, Hamlet must decide: submit or resist. Accept or avenge. Live or die.
"Hamlet" was written by Shakespeare sometime between 1599-1602. It is arguably one of his most famous tragedies. The lines from Hamlet's monologue in act three that begin "To be, or not to be..." have been studied and are widely known even amongst those that are otherwise unfamiliar with Shakespeare's work. Even in Shakespeare's own lifetime, "Hamlet" would have been performed multiple times and considered remarkably influential. Its appeal has not lessened over time.
John Sipes (Director) is a Professor in the Department of Theatre at the University of Tennessee. Before joining the UT faculty, he was a Director and the Resident Movement Director for the Oregon Shakespeare Festival for fifteen seasons. Prior to his residency at the Oregon Shakespeare Festival, John was a Director and Movement Director for the Illinois Shakespeare Festival for twelve seasons and served as the Festival's Artistic Director for five seasons. Directing credits include productions at the Clarence Brown Theatre, the Oregon Shakespeare Festival, the Milwaukee Rep, Shakespeare Santa Cruz, the Illinois Shakespeare Festival and others.
1714 Andy Holt Ave on the UT campus, Knoxville, TN 37996. For information: 865-974-5161, www.clarencebrowntheatre.com. For tickets: 865-974-5161, 865-656-4444, www.knoxvilletickets.com
Pellissippi State: Photography Student Showcase
February 24, 2020 — March 13, 2020
Category: Exhibitions, visual art and Free event
Featuring Pellissippi State Photography students, this exhibit displays different photography techniques and approaches with arresting results.
Hardin Valley Campus of Pellissippi State: 10915 Hardin Valley Road, Knoxville, TN 37932. Bagwell Center Gallery hours: M-F 9 AM - 9 PM. Information: 865-694-6405, www.pstcc.edu/arts
Ijams Nature Center: Take Action! Big and Small Ways to Save the Planet
February 14, 2020 — March 15, 2020
Category: Festivals, special events, Health, wellness, Kids, family and Science, nature
Now in its second year, Take Action! Big and Small Ways to Save the Planet is a four-week conservation series that focuses on the many different ways you can have a positive impact on the planet. Classes, workshops and other activities will show you how to conserve natural resources and reduce your carbon footprint. Cleanup events and volunteer workdays will help you care for the place we all call home. This year's lineup is going to be fun!
February 15 Volunteer Workday: Invasive Plant Removal (Noon-3 p.m.)
February 16 Conservation Conversations: Docuseries and Discussion (2-5 p.m.)
February 21 Parents' Night Out (6:30-8 p.m.)
February 22 Household Hazardous Waste Recycling Event (10 a.m.-1 p.m.)
February 25 Sustainable Adulting: Sew It, Don't Throw it! (6-8 p.m.)
February 29 Fifth Annual Weed Wrangle Knoxville (9 a.m.-Noon)
February 29 Family Hootenanny (6-9 p.m.)
March 7 Outdoor Gear Swap and Bike Collection Event (9 a.m.-Noon)
March 7 Citizen Science Kick-Off (1-5 p.m.)
March 8 Slow Foods Potluck: On the Local Level (5-8 p.m.)
March 10 Sustainable Adulting: Everything You Thought You Knew About Recycling (6-7:30 p.m.)
March 14 Volunteer Workday: Grayson Subaru Preserve (Noon-3 p.m.)
March 15 Ijams Seed Swap (1-4 p.m.)
March 15 Family Pollinator Garden Workshop (1:30- 2:30 p.m.)
Details on each event at https://ijams.org/take-action-big-and-small-ways-to-save-the-planet/

Ijams Nature Center, 2915 Island Home Ave, Knoxville, TN 37920. Hours: Grounds and trails open during daylight hours. Call for Visitor Center hours. Information: 865-577-4717, www.ijams.org
Oak Ridge Art Center: Ebony Imagery XVII and John Allen: Beautiful Marks
February 8, 2020 — March 22, 2020
Category: Exhibitions, visual art, Fine Crafts and Free event
In the Galleries
February 8 through March 22, 2020

Artists Reception: Saturday, February 8, from 7 to 9 PM
Gallery Talk: 6:30 PM

The event is free and open to the public.
Oak Ridge Art Center, 201 Badger Avenue, Oak Ridge, TN 37830. Hours: Tu-F 9-5, Sa-M 1-4. Information: 865-482-1441, www.oakridgeartcenter.org
Arrowmont School of Arts and Crafts: Kim Mirus & Shanna Fliegel
January 29, 2020 — March 28, 2020
Category: Exhibitions, visual art, Fine Crafts and Free event
Incremental Signals is a two-person exhibit featuring the ceramic work of Shanna Fliegel and handwoven 2D pieces of Kim Mirus.
The works on view in Incremental Signals are keeping track of things: our rapidly changing climate, moments in our daily lives, damage, and memory.
With every stitch, Kim Mirus uses weaving to show us the data of what is happening near the North Pole due to climate change. Shanna Fliegel's narrative vessels tell us stories made from memory fragments, pieced together in an attempt at preservation.
These works demand our attention. They ask us to slow down and look, to consider the weight of our choices, and to notice what we remember. Individually, the works are showing us data, statistics, and information. Together, they are sending us signals.
For more information, visit arrowmont.org/incremental-signals-shanna-fliegel-kim-mirus/
Geoffrey A. Wolpert Gallery, Arrowmont School of Arts and Crafts. Gallery hours: M-R 8:30-5, Fri 8:30-4, Saturdays call ahead. Arrowmont School of Arts and Crafts, 556 Parkway, Gatlinburg, TN 37738. Information: 865-436-5860
Ted Richards: The Brown Paper Project exhibition
January 4, 2020 — March 31, 2020
Category: Exhibitions, visual art and Free event
Opening reception Jan 12, 2-4 PM
Meet the artist, refreshments
The Gallery at the Rarity Bay Activity Center (2nd building on the right as you enter Rarity Bay), 150 Rarity Bay Parkway, Vonore, TN 37885
Free admission! Gallery hours: Mon 9-4, Tue 9-1, Wed-Fri 9-4
http://raritybayliving.com/ or 423-884-3020
Dogwood Arts: Art In Public Places
April 1, 2019 — March 10, 2020
Category: Exhibitions, visual art and Free event
Dogwood Arts Art In Public Places - Temporary Sculpture Exhibition
An exhibition of large-scale outdoor sculptures in downtown Knoxville, the McGhee Tyson Airport, Zoo Knoxville, and Oak Ridge. The annual rotating installation is one of many Dogwood Arts programs focused on providing access to the arts for everyone, promoting awareness of the strong visual arts community thriving in our region, and creating a vibrant and inspiring environment for residents and visitors to experience.
Sculpture installation will take place March 22-23, 2019.
Dogwood Arts, 123 W. Jackson Ave, Knoxville, TN 37902. Information: 865-637-4561, www.dogwoodarts.com