Calendar of Events
Saturday, March 21, 2020
Jubilee Community Arts: 51st Jubilee Festival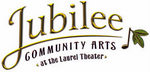 March 21, 2020 — March 22, 2020
Category: Festivals, special events, Kids, family and Music
CANCELLED
Features regional artists recognized as accomplished masters of older styles of fiddle, banjo, string bands, blues and historical ballads, as well as the annual Epworth Old Harp Singing.
6 PM doors, 6:30 PM shows nightly
Children's tickets may be eligible for the Penny4Arts program which provides for up to three children's tickets at $0.01 with advance ticket of adult ticket. Call 522-5851 to reserve.
The Laurel Theater is located on the corner of 16th and Laurel Avenue in the historic Fort Sanders neighborhood of Knoxville near the UT campus. Jubilee Community Arts, 1538 Laurel Ave, Knoxville, TN 37916. For information: 865-522-5851, https://www.brownpapertickets.com/producer/1118485
Bijou Theatre: John Moreland
Category: Music
CANCELLED / POSTPONED
JOHN MORELAND
SATURDAY, MARCH 21 • 8PM
Bijou Theatre, 803 S. Gay Street, Knoxville, TN 37902. Information/tickets: 865-522-0832, www.knoxbijou.com, www.ticketmaster.com
Friends of Seven Islands State Birding Park: Spring Hike
Category: Free event, Health, wellness, Kids, family and Science, nature
Looking for a reason to get out to the park more? Volunteer with the Friends! We plan on helping with many fun and rewarding events at the park and in the community this year, including:

• March 21, Spring Hike
• June 6, National Trails Day Hike
• September 26, National Public Lands Day Hike
• November 27, After Thanksgiving Hike

Volunteers will be needed to sign in participants, share info about the park, help with hikes, and more. http://www.friendsofsevenislands.com/
Centro Hispano: Yo Soy Centro Caribbean-Inspired Dinner
March 21, 2020
6:30-9:30PM
Category: Culinary arts, food, Fundraisers and History, heritage
Join us for our second Yo Soy Centro dinner! This four course, Caribbean-inspired gastronomic experience will be prepared by chef Drew McDonald from the Plaid Apron on Saturday, March 21st at 6:30. There will be options for vegetarians and omnivores alike, please designate your preference when purchasing your tickets. Tip is not included and alcohol can be purchased separately.
Thank you for supporting this event. You are helping Centro Hispano to continue carrying out our vision of every Latino and Latina in East Tennessee thriving culturally, educationally and economically.
Sat, March 21, 6:30 - 9:30 PM at The Plaid Apron, 1210 Kenesaw Avenue,
Knoxville, TN 37919.
Tickets at: https://www.eventbrite.com/e/yo-soy-centro-caribbean-inspired-dinner-tickets-92788084659
UT Arboretum Society: Third Saturday Hike**
Category: Health, wellness, Kids, family and Science, nature
CANCELLED
The UT Arboretum Society's monthly hike for March will be held Saturday, March 21, UT Arboretum Visitors Center, 9:00 a.m., 901 S. Illinois Avenue in Oak Ridge. The weather is starting to get warmer, and this is a great time to spend outdoors.
In 2020, the UT Arboretum Society is again offering a monthly hike on the third Saturday of each month. This is a free program offered by the University of Tennessee Arboretum Society. No registration is necessary.
Learn about the UT Arboretum's trails on this short trail hike (1 to 1.5 hours). Hikes will be varied in intensity level, and the route may be changed due to weather conditions or leader's choice. This hike will be led by a volunteer familiar with the UT Arboretum and the trail system. While looking for signs of spring, this is a great occasion to spend some quality time outdoors and to learn about the UT Arboretum's trails.
Please wear clothes appropriate to the weather and boots or good shoes for outdoor walking. We aim for this hike to be suitable for all, but the difficulty level of the hike is dependent on individual fitness. Be sure to bring a water bottle to stay hydrated as you hike. No pets, please. Due to ongoing research projects on our grounds, we are unable to allow pets.
Celebrating 55 years in 2020, this program is one of many lectures and activities that will be offered this year by the UT Arboretum Society. The program is cosponsored by the UT Forest Resources AgResearch and Education Center.
The Forest Resources AgResearch and Education Center which celebrated its 50th anniversary in 2014, is one of ten outdoor laboratories located throughout the state as part of the UT AgResearch system. AgResearch is a division of the UT Institute of Agriculture. The Institute of Agriculture also provides instruction, research and public service through the UT Herbert College of Agriculture, the UT College of Veterinary Medicine, UT AgResearch and UT Extension offices, with locations in every county in the state.
To learn more about the Arboretum Society, go to www.utarboretumsociety.org. For more information on the program, call 865-483-7277 or mcampani@utk.edu.
Greeneville 12th Antique Appraisal Fair and Antique Show
Category: Festivals, special events and History, heritage
CANCELLED
Time: 9am - 4pm
Location: Greeneville High School, 210 Tusculum Blvd., Greeneville, TN 37743
The Greeneville Appraisal Fair and Antique Show is back!
The Tourism Department of the Greene County Partnership will host its 12th Antique Appraisal Fair and Antique Show at Greeneville High School on Tusculum Boulevard from 9am to 4pm with appraisals 9am to 2pm by Case Antiques & Friends. Appraisals are $5 per item and booths for the antiques fair and show are $50. Contact Tammy Kinser for more information at 423-638-4111 or tkinser@greenecop.com or visit www.greenevilleantiqueappraisalfair.com.
Knoxville Community Darkroom: Artist Studio Hours**
Category: Exhibitions, visual art and Free event
Stop by and see what our Artist In Residence, Jeremy Moore, is working on. He'll be making art at the Knoxville Community Darkroom during our open studio hours from 3pm-7pm on Saturday, March 21st.
The Knoxville Community Darkroom, 126 Jennings Avenue, Knoxville, TN 37917. www.theknoxvillecommunitydarkroom.org
Free Spirit Theatre: The Cemetery Club
March 19, 2020 — March 22, 2020
Category: Culinary arts, food and Theatre
Postponed until June 4th -7th, 2020 due to the current situation with the Coronavirus.
Produced by Free Spirit Theatre Company
This play is about three Jewish widows who meet for tea and a visit to the cemetery once a month to pay respects to their husbands. But shouldn't they be moving on? Maybe begin dating again? Their hilarious banter is reminiscent of Steel Magnolias with an ending just as tender. The play is suitable for all ages.
Thu-Sat, dinner is at 6:00 PM and the show is at 7:30 PM. On Sunday, dessert is at 1:00 PM, and the show is at 2:00 PM.
At the Jubilee Event Center located at 6700 Jubilee Center Way, Knoxville, TN 37912. Tickets are available for dinner and the show or the show only at http://www.freespirittheatre.org/tickets.html. For more information contact freespirittheatre@mail.com.
Tennessee Stage Company: New Play Festival Staged Readings
March 14, 2020 — March 21, 2020
Category: Free event, Literature, reading, writing and Theatre
CANCELLED
The 2020 New Play Festival includes three table readings, two staged readings and two full productions. The two staged readings will be followed by a discussion session with actors, audience, director and playwrights.
A House For Mandy by Robert Allen - A sleepy afternoon and evening on the front porch of a quiet southern street turns into
a harrowing reliving of family struggles, resentments and violence.
3/14 2:00 pm at Historic Southern Railway Station, 306 W. Depot Avenue
A Graveyard In Madrid by Paul Leeper - A twisted tale of love and murder – perhaps a little short on love but with plenty of murder…
3/21 2:00 pm at Historic Southern Railway Station, 306 W. Depot Avenue

Tennessee Stage Company: 865-546-4280 or visit http://tennesseestage.com/.
Appalachian Arts Craft Center: Spring Porch Sale**
March 13, 2020 — March 27, 2020
Category: Exhibitions, visual art, Fine Crafts and Free event
The Appalachian Arts Craft Center located in Norris, TN will hold its Spring Porch Sale March 13 - March 27. The Porch Sale held each Spring features work from juried and nonjuried members of the Craft Center. It's an excellent time to shop for discounted artwork! The Porch Sale provides local artisans the opportunity to replenish their artwork for the remainder of the year.
The Appalachian Arts Craft Center is a nonprofit center with a mission to support arts and crafts in Appalachia through education, sales, and community involvement. The center is located at 2716 Andersonville Highway 61, Clinton, TN, one mile east of I-75 north at Exit 122. For more information, stop by the center, call 865-494-9854, or visit www.appalachianarts.net or Facebook.
Tennessee Stage Company: Amazing Graces
March 12, 2020 — March 22, 2020
Category: Theatre
CANCELLED
Tennessee Stage Company Presents its 25th Annual NEW PLAY FESTIVAL with a World Premiere Production of Amazing Graces by Lea McMahan
On a weekend trip to the Smokey Mountains, a family comes to realize that the insecurities and petty grievances that have been festering between them for years amount to nothing when confronted with real violence from outside the family.
At Historic Southern Railway Station, 306 W. Depot Avenue
Thursday – Saturday evenings at 8:00 pm
Sunday afternoons at 2:00 pm
Tickets are on sale now. Call (865) 546-4280 for tickets & reservations. General Admission is $15. We proudly participate in the Penny4Arts Program! http://www.tennesseestage.com