Calendar of Events
Sunday, March 8, 2020
Roane Choral Society: A Celebration of Women's Suffrage
Category: History, heritage and Music
After 72 years of struggle; meetings, marches, protests, imprisonment, hunger strikes and political machinations of every conceivable sort, the vote to ratify the 19th amendment to the United States constitution rested on the shoulders of 24 year-old Tennessee legislator, Harry T. Burn. Turning against the leanings of the political leaders in his home district and instead, heeding the advice of his mother, Burn's "yes" vote was the 48th in a tally of 49 to 47, causing the women's suffrage amendment to be ratified. In this instant, national electoral politics was radically and forever changed by effectively doubling the electorate as women were recognized as voting citizens.
In the second concert of our 2019/2020 season, History Through Music II, we plan to illuminate the story of women's suffrage and the role played by Harry T. Burn. A Celebration of Women's Suffrage will be held on International Women's Day, March 8, 2020. We have commissioned a choral work by composer Rachel Devore Fogarty, a Kingston, TN native now working in New York, to be the centerpiece of the concert. Music by other female composers will complete the program.
A special presentation by Tyler Boyd, nephew and biographer of Harry T. Burn will provide the audience with a unique insight into the local, state, and national history of the woman's suffrage movement. A voter registration drive facilitated by the Rockwood Business and Professional Women will give patrons an opportunity to affirm the importance of voting. The stage and lobby of the Princess Theatre in Harriman will be festooned with suffrage banners and historic photos, quotes, and political cartoons as well as a quilt specially crafted to commemorate the 100th anniversary of suffrage.
Email info.roanechoralsociety@gmail.com for more information. http://www.roanechoralsociety.org/
Bijou Theatre: Wynonna and Cactus
Category: Music
Ijams Nature Center: Slow Foods Potluck: On the Local Level
Category: Culinary arts, food, Festivals, special events, Kids, family and Science, nature
Now in its second year, Take Action! Big and Small Ways to Save the Planet is a four-week conservation series that focuses on the many different ways you can have a positive impact on the planet. Classes, workshops and other activities will show you how to conserve natural resources and reduce your carbon footprint. Cleanup events and volunteer workdays will help you care for the place we all call home. This year's lineup is going to be fun!
March 8 (5-8 p.m.)
Hosted by Ijams and Slow Foods East Tennessee, this potluck celebrates clean, organic eating and features a discussion led by the Sierra Club on environmental concerns in our area. Bring a dish to share and learn about what is happening in your own backyard.
https://ijams.org/take-action-big-and-small-ways-to-save-the-planet/
Ijams Nature Center, 2915 Island Home Ave, Knoxville, TN 37920. Hours: Grounds and trails open during daylight hours. Call for Visitor Center hours. Information: 865-577-4717, www.ijams.org
McClung Museum: Family Day: Medieval Day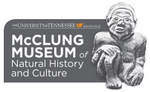 Category: Exhibitions, visual art, Festivals, special events, Free event, History, heritage and Kids, family
Join us for this free monthly programming featuring activities, crafts, tours, and more.
We will explore wonderful works of art from medieval times in the newest exhibit, Visions of the End.
Sunday, March 8 at 1:00pm to 4:00pm
McClung Museum of Natural History and Culture, 1327 Circle Park Dr on the UT campus, Knoxville, TN 37996. Hours: Monday-Saturday, 9AM-5PM, Sunday, 1-5PM. Information: 865-974-2144, http://mcclungmuseum.utk.edu
Tennessee Stage Company: Auditions for Shakespeare on the Square**
Category: Auditions, Free event and Theatre
The Tennessee Stage Company holds auditions for the 2020 Shakespeare on the Square season on Sunday, March 8, from 1:00 – 5:00 pm at First Presbyterian Church, 620 State Street.
Auditionees are requested to prepare two contrasting monologues, at least one classical, of no more than one minute each. Please bring two copies of a resume and a standard theatrical headshot. All auditions are by appointment only. For appointments please contact the Tennessee Stage Company by calling (865) 546-4280 or by e-mail at
TennesseeStage@comcast.net.
The two shows to be performed this summer are The Taming Of the Shrew and The Tempest. They will run from July 16 – August 16. Rehearsals will begin towards the end of May.
Tennessee Stage Company: www.tennesseestage.com
Sequoyah Birthplace Museum: Cherokee Clothing Lecture**
Category: Free event, History, heritage and Lecture, discussion, panel
The Sequoyah Birthplace Museum, located at 576 Highway 360 in Vonore, is the state's only tribally-owned historical site. It was built to honor the Cherokee Sequoyah, who in 1821 created a Syllabary, or way of reading and writing the Cherokee language. The Museum is hosting a free lecture series that delves into a variety of Cherokee topics.
Michael H. Crowe is an Eastern Band of Cherokee tribal citizen. He is from the Yellowhill or Elawodi Community. He is a member of the Birdtown or Tsisgwohi stickball team. He is a Lead Cultural Specialist at the Museum of the Cherokee and specializes in ethno-history. His other interest include woodcarving, copper smithing, twining, pottery, weaponry, and traditional Cherokee clothing.
The museum, located on Tellico Lake, features exhibits from various periods of Cherokee occupation in the Tennessee Overhill area. Its gift shop offers for sale many Cherokee and Native American crafts, jewelry, and books on Cherokee history and culture. For more information or in case of inclement weather in both TN or NC check our Facebook page and website at www.sequoyahmuseum.org or contact the museum at 423-884-6246.
Tennessee Children's Dance Ensemble: Auditions**
Category: Auditions, Dance, movement, Free event and Kids, family
At Dancers Studio, 4216 Sutherland Ave., Knoxville, TN 37919
The Tennessee Children's Dance Ensemble, official dancing Ambassadors of Goodwill for Knoxville and Tennessee, will hold open auditions for new dancers. Any child who is a Tennessee resident between 8-15 years of age is eligible to audition. Each dancer should prepare an original one-minute dance composition without music. Dancers will also be judged as a group on strength, flexibility, proficiency in basic modern dance and ballet technique, and ability to learn simple combinations. Dancers of all proficiency levels are welcome to audition and are chosen without regard to race, creed or gender. A parent or guardian must accompany child to auditions.
The TCDE is a 501(c)3 not for profit organization and a professional modern dance company for children. For over 38 years, the company has performed both nationally and internationally. For more information, contact Irena Linn, Artistic Director, or Amy Renée Wilson, Associate Artistic Director: 865-584-9636, www.tcdedance.org
Clinch River Breakdown Live Radio Show
Category: Music
City of Knoxville Parks and Recreation: Job Fair**
Category: Festivals, special events and Free event
The City of Knoxville Parks and Recreation Department will hold its second annual Job Fair on Sunday, March 8, 2-5 p.m. at at the John T. O'Connor Center, 611 Winona Street. (NEW LOCATION)
In the coming months, Parks and Recreation will hire more than 100 people for a variety of part-time and seasonal positions, including lifeguards, summer camp staff, athletic field maintenance staff, umpires and referees, cashiers, and additional positions. The City Parks and Recreation Department manages four pools and 13 recreation/community centers and operates numerous sports leagues and recreational activities.
Job fair attendees will be able to interview on site. Application forms are available at www.KnoxvilleTN.gov/recreation.
Applicants for aquatics positions must be at least 15 years old. Applicants for summer camp staff must be at least 16. Applicants for all additional positions must be at least 18. Knoxville Parks and Recreation Department values a diverse workforce and seeks ways to promote equity and inclusion within the organization. The Parks and Recreation Department encourages candidates with knowledge, ability and experience working with a broad range of individuals and diverse communities. Anyone needing a disability accommodation to attend should contact the City's ADA Coordinator, Stephanie Cook, at scook@knoxvilletn.gov or 865-215-2034. For an English interpreter, contact Title VI Coordinator Tatia M. Harris at 865-215-2831. For more information, call Parks and Recreation at 865-215-4311.
Dragonfly Aerial Arts Studio: 9th Annual Circus Extravaganza
March 7, 2020 — March 15, 2020
Category: Dance, movement, Fundraisers and Kids, family
Ninth Annual Circus Extravaganza to Benefit Circus Programs for Knoxville Youth
The circus is coming to town, and you're invited! Young and old alike will enjoy Knoxville's Eighth Annual Circus Extravaganza, entitled "Enchantment Under the Sea," which benefits programming for Knoxville youth in the community. During the last eight years, over 2,000 audience members have gasped and cheered for Knoxville's hometown circus--Dragonfly Aerial and Circus Arts Studio (DFACAS)--as local talent perform daring and entertaining acts in the air and on the ground.
"The shows are always fun," says McLeod, "Not only do we get to present high quality entertainment for families, but we also create opportunities for at-risk kids to experience circus through our scholarship fund." According to McLeod, in the past year, over 50 local children benefited from the funds raised by last year's circus.
The Extravaganza, sponsored by WIVK, Tennessee Sports Medicine Group, and Tomato Head Restaurant, includes four performances at Dragonfly Aerial and Circus Arts Studio. You can catch a show at two different times across five days:
• Saturday, March 7 at 2:00 p.m.
• Saturday, March 7 at 7:30 p.m.
• Sunday, March 8 at 2:00 p.m.
• Friday, March 13 at 7:30 p.m.
• Saturday, March 14 at 2:00 p.m.
• Saturday, March 14 at 7:30 p.m.
• Sunday, March 15 at 2:00 p.m.
Tickets are $12 for adults and $10 for students or seniors. They are available for purchase at www.dfaas.com.
At Dragonfly Studios, 4506 Fennel Road, Knoxville, TN
Rala: March First Friday Artist
March 6, 2020 — March 31, 2020
6:00-9:00PM Opening Reception
Category: Exhibitions, visual art, Fine Crafts and Free event
The March First Friday Artist at Rala will be Megan Wright of Thistle & Rope.
The opening will be March 6th from 6PM-9PM and the show will be up through the end of March.

Megan Wright of Thistle & Rope is a macrame artist based in Knoxville, TN. She combines traditional macrame techniques with modern lines to create contemporary fiber art pieces. She has been a lifelong creative, pursuing various mediums before falling in love with the organic and tactile nature of fiber art. Recently she's been exploring incorporating dried flowers, hand dyed silk, and other elements into her hangings to add texture and dimension. Please join us for a show opening and to meet the artist.
Rala: Regional and Local Artisans, 112 W. Jackson Ave, Knoxville, TN 37902. Information: 865-525-7888, https://shoprala.com. Instagram: @ShopRala