Calendar of Events
Sunday, March 15, 2020
Ijams Nature Center: Ijams Seed Swap
Category: Festivals, special events, Free event and Science, nature
Now in its second year, Take Action! Big and Small Ways to Save the Planet is a four-week conservation series that focuses on the many different ways you can have a positive impact on the planet. Classes, workshops and other activities will show you how to conserve natural resources and reduce your carbon footprint. Cleanup events and volunteer workdays will help you care for the place we all call home. This year's lineup is going to be fun!
March 15 (1-4 p.m.)
Using the seeds from the plants we grow in our own gardens helps us repeat our successes, maintain genetic diversity and be more self-reliant. Ijams' Seed Swap is a FREE event to encourage local gardeners to share vegetable, flower and other seeds to promote healthy gardens. Everyone is welcome, with or without seeds!
https://ijams.org/take-action-big-and-small-ways-to-save-the-planet/
Ijams Nature Center, 2915 Island Home Ave, Knoxville, TN 37920. Hours: Grounds and trails open during daylight hours. Call for Visitor Center hours. Information: 865-577-4717, www.ijams.org
Sequoyah Birthplace Museum: Cherokee Legends Lecture**
Category: Free event, History, heritage and Lecture, discussion, panel
The Sequoyah Birthplace Museum, located at 576 Highway 360 in Vonore, is the state's only tribally-owned historical site. It was built to honor the Cherokee Sequoyah, who in 1821 created a Syllabary, or way of reading and writing the Cherokee language. The Museum is hosting a free lecture series that delves into a variety of Cherokee topics.
Jarrett Wildcatt is an Eastern Band of Cherokee tribal citizen. He was raised in the Yellowhill Community on Rattlesnake Mountain and he currently resides in the Wolftown Community. Jarrett is a Lead Culturalist Specialist at the Museum of the Cherokee and an experienced Cherokee storyteller. He specializes in the traditional craft of twining. Other areas of interest are pottery, and woodcarving.
The museum, located on Tellico Lake, features exhibits from various periods of Cherokee occupation in the Tennessee Overhill area. Its gift shop offers for sale many Cherokee and Native American crafts, jewelry, and books on Cherokee history and culture. For more information or in case of inclement weather in both TN or NC check our Facebook page and website at www.sequoyahmuseum.org or contact the museum at 423-884-6246.
East Tennessee Historical Society: Lecture on Tennessee Statesman Harry T. Burn**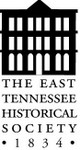 Category: Free event, History, heritage, Lecture, discussion, panel and Literature, reading, writing
Lecture Postponed!
Please note that due to public health concerns, Tyler Boyd's lecture has been postponed. Please "stay tuned" for an announcement of the new time and date.
In a Sunday afternoon lecture on March 15 at 2 p.m. in the Auditorium of the East Tennessee History Center, Tennessee Statesman Harry T. Burn's great grand-nephew, author Tyler Boyd, will discuss his recently released book Tennessee Statesman Harry T. Burn: Woman Suffrage, Free Elections & a Life of Service. The lecture is presented by the East Tennessee Historical Society and is free and open to the public. Mr. Boyd will sign books following the program and books will be available for purchase.

While the McMinn County native is best known for casting the tie-breaking vote in the Tennessee legislature to ratify the 19th Amendment and enfranchising millions of American women, Burn's career was just getting started in 1920. Other highlights from his fifty-year career in state politics include running for governor, writing successful legislation to prevent election fraud, advocating for lowering the voting age, and fighting for equal apportionment of the then rural-dominated state legislature.

Tennessee Statesman Harry T. Burn: Woman Suffrage, Free Elections & a Life of Service tells the complete and true story of Burn's role in the 19th Amendment's ratification, debunks the myths and apocryphal stories that followed the stateman's life, and draws upon exclusive resources in the possession of the Burn Family.
"...This book details the Harry Burn beyond the famous vote that put him in the history books..." - Beth Harwell, former Speaker of the Tennessee House of Representatives.

"...In this deeply researched biography, Tyler L. Boyd helps us understand how one person can make a difference." - Elaine Weiss, author of "The Woman's Hour"
East Tennessee Historical Society, 601 S. Gay Street, Knoxville, TN 37902. Hours: 9:00 a.m. to 4:00 p.m., Monday through Friday; 10:00 a.m. to 4:00 p.m., Saturday; and 1:00 p.m. to 5:00 p.m., Sunday. Museum admission is $5 for adults, $4 for seniors, and FREE for children under 16. Each Sunday admission is FREE to all and ETHS members always receive FREE admission. Information: 865-215-8824, www.easttnhistory.org
5th Annual Spring Break Skate Party**
Category: Festivals, special events, Free event and Kids, family
CANCELLED
3-5 p.m. – Elementary school students
5:30-7:30 p.m. – Middle school students
8-10 p.m. – High school students
At the Change Center, 201 Harriet Tubman Street
The Spring Break Skate Party will be held again this year, continuing the tradition of providing young people a safe, fun opportunity to kick off Knox County Schools' Spring Break holiday. Admission is free, but space is limited due to the rink's capacity. The café, gift shop and arcade will be open and available to the public.
The Spring Break Skate Party originated in 2016 as Skate for Zae Day, an event that helped the community heal after the death of 15-year old Zaevion Dobson, who was killed in December 2015 while shielding friends from gang-related gun fire. The event recognizes all victims of gun violence, while engaging young people in free, fun activities at the beginning of spring break. It also meets goals shared by the City of Knoxville and the Zaevion Dobson Memorial Foundation to create dialogue, events and solutions to ensure a safe, prosperous and healthy Knoxville.
"I'm excited to continue our partnerships with organizations that encourage a culture of engaging the community and provide resources that offer hope," said Charles Lomax, City of Knoxville Director of Community Empowerment. "A skate party is a fun way to connect with young people and hear directly from them about ways to prevent youth violence and create long-term success stories."
For more information, contact The Change Center at 865-951-1567.
Bijou Theatre: BANFF Mountain Film Festival
March 14, 2020 — March 15, 2020
7 PM
Category: Film and Science, nature
Dogwood Arts: Winter Featured Garden
March 14, 2020 — March 15, 2020
Category: Exhibitions, visual art, Festivals, special events, Kids, family and Science, nature
March 14 @ 10:00 am - 5:00 pm
March 15 @ 12:00 pm - 5:00 pm
Savage Garden, 3237 Garden Drive
We are honored that the owners of Savage Garden have opened their property to the public as a part of our annual celebration of East Tennessee's natural beauty. Tours are self-guided; although Dogwood Arts staff & volunteers will be on-site for questions. This event is free though a $5 donation is suggested.
Savage Garden was inspired by Arthur Savage's visit to his native England. He then began building stone walls, ponds, arbors, and multiple follies. Savage became known as "the father of rock gardening in Knoxville." The garden is quirky and eclectic, combining multiple themes. Although the main arbors and pagoda reflect a Japanese influence, the latter is topped with a "Dutch Girl" weather vane and there are two "Irish" water towers. After many years of extensive restoration, including rebuilding stone walls and borders, constructing faithful copies of the original arbors and gates, and planting thousands of trees, shrubs, and perennials, Savage Garden is once again the kind of magical place envisioned by Arthur Savage.
Winter reveals the extensive bones, or structures, of Savage Garden and features thousands of snowdrops, daffodils, wood hyacinths, and other flowering bulbs. Savage Garden is listed on the National Register of Historic Places.
Information: 865-637-4561, https://www.dogwoodarts.com
Appalachian Arts Craft Center: Spring Porch Sale**
March 13, 2020 — March 27, 2020
Category: Exhibitions, visual art, Fine Crafts and Free event
The Appalachian Arts Craft Center located in Norris, TN will hold its Spring Porch Sale March 13 - March 27. The Porch Sale held each Spring features work from juried and nonjuried members of the Craft Center. It's an excellent time to shop for discounted artwork! The Porch Sale provides local artisans the opportunity to replenish their artwork for the remainder of the year.
The Appalachian Arts Craft Center is a nonprofit center with a mission to support arts and crafts in Appalachia through education, sales, and community involvement. The center is located at 2716 Andersonville Highway 61, Clinton, TN, one mile east of I-75 north at Exit 122. For more information, stop by the center, call 865-494-9854, or visit www.appalachianarts.net or Facebook.
Gallery 1010: Everything is Normal and Fine**
March 13, 2020 — March 15, 2020
Category: Exhibitions, visual art and Free event
PLEASE BE ADVISED THAT THIS SHOW IS NOT DANGEROUS IT IS COMPLETELY NORMAL AND NORMALLY SHOWS ARE NOT DANGEROUS SO THIS VERY NORMAL SHOW WILL BE PERFECTLY VIEWABLE ON FRIDAY MARCH 13 AT THE VERY REASONABLE HOURS OF 6-9 PM ALTHOUGH YOU DO NOT HAVE TO SHOW UP AT SIX WE WOULD APPRECIATE IT IF YOU DO LEAVE BEFORE 9 THERE ARE ADDITIONAL HOURS ON SATURDAY AND SUNDAY AS WELL BUT YOU REALLY SHOULD TRY AND COME ON FRIDAY FOR NO PARTICULAR REASON IT WILL BE COMPLETELY NORMAL ON ALL THREE OF THESE DAYS BUT IT WILL BE ESPECIALLY NORMAL ON FRIDAY NIGHT SO TRY YOUR HARDEST TO SHOW UP AT THAT TIME THERE IS NO REASON TO NOT COME SEE THIS INSTALLATION AS IT IS A PERFECTLY FINE SHOW NORMAL ALMOST TO THE POINT OF BORING BUT NOT ACTUALLY BORING IF YOU ARE INTERESTED--AND YOU SHOULD BE INTERESTED BUT NOT TOO INTERESTED--BE SURE TO SWING BY 1150 MCCALLA AVENUE KNOXVILLE, TN 37915 AND DON'T BE NERVOUS WE WOULDN'T WANT YOU TO BE NERVOUS BECAUSE THIS SHOW IS VERY VERY VERY VERY VERY AVERAGE ONCE AGAIN EVERYTHING IS NORMAL AND FINE AND WE WOULD NEVER LIE TO YOU ABOUT THAT
Friday, March 13 at 6:00pm to 9:00pm
Gallery 1010, 1150 McCalla Ave. Knoxville, TN 37915
Hours: Friday – Sunday 12-4pm, Friday 6-9pm. Additional hours by appointment.
utgallery1010@gmail.com
https://gallery1010.utk.edu/
Tennessee Stage Company: Amazing Graces
March 12, 2020 — March 22, 2020
Category: Theatre
CANCELLED
Tennessee Stage Company Presents its 25th Annual NEW PLAY FESTIVAL with a World Premiere Production of Amazing Graces by Lea McMahan
On a weekend trip to the Smokey Mountains, a family comes to realize that the insecurities and petty grievances that have been festering between them for years amount to nothing when confronted with real violence from outside the family.
At Historic Southern Railway Station, 306 W. Depot Avenue
Thursday – Saturday evenings at 8:00 pm
Sunday afternoons at 2:00 pm
Tickets are on sale now. Call (865) 546-4280 for tickets & reservations. General Admission is $15. We proudly participate in the Penny4Arts Program! http://www.tennesseestage.com
WDVX: Spring Fund Drive
March 12, 2020 — March 20, 2020
Category: Festivals, special events, Fundraisers and Music
You can donate right now if you like. Click Here to donate & help keep the music going
https://wdvx.com/event/wdvx-spring-fund-drive/
LISTENER SUPPORTED COMMUNITY RADIO: We promote the cultural heritage of East Tennessee and the Southern Appalachian region with original programs showcasing live radio performance, under represented arts, and emerging and local talent. WDVX broadcasts on 89.9 FM, 102.9 FM in Knoxville and 93.9 FM Seymour/Kodak
Tel: 865-544-1029
Dragonfly Aerial Arts Studio: 9th Annual Circus Extravaganza
March 7, 2020 — March 15, 2020
Category: Dance, movement, Fundraisers and Kids, family
Ninth Annual Circus Extravaganza to Benefit Circus Programs for Knoxville Youth
The circus is coming to town, and you're invited! Young and old alike will enjoy Knoxville's Eighth Annual Circus Extravaganza, entitled "Enchantment Under the Sea," which benefits programming for Knoxville youth in the community. During the last eight years, over 2,000 audience members have gasped and cheered for Knoxville's hometown circus--Dragonfly Aerial and Circus Arts Studio (DFACAS)--as local talent perform daring and entertaining acts in the air and on the ground.
"The shows are always fun," says McLeod, "Not only do we get to present high quality entertainment for families, but we also create opportunities for at-risk kids to experience circus through our scholarship fund." According to McLeod, in the past year, over 50 local children benefited from the funds raised by last year's circus.
The Extravaganza, sponsored by WIVK, Tennessee Sports Medicine Group, and Tomato Head Restaurant, includes four performances at Dragonfly Aerial and Circus Arts Studio. You can catch a show at two different times across five days:
• Saturday, March 7 at 2:00 p.m.
• Saturday, March 7 at 7:30 p.m.
• Sunday, March 8 at 2:00 p.m.
• Friday, March 13 at 7:30 p.m.
• Saturday, March 14 at 2:00 p.m.
• Saturday, March 14 at 7:30 p.m.
• Sunday, March 15 at 2:00 p.m.
Tickets are $12 for adults and $10 for students or seniors. They are available for purchase at www.dfaas.com.
At Dragonfly Studios, 4506 Fennel Road, Knoxville, TN