Calendar of Events
Saturday, February 15, 2020
Tennessee Medieval Faire Auditions**
February 15, 2020 — February 22, 2020
Category: Auditions, Festivals & special events and Free event
Darkhorse Entertainment, LLC, invites you to participate in the 6th Tennessee Medieval Faire in Harriman. The festival is seeking professional performers, costumed street characters, and period-related vendors to recreate the High Middle Ages (circa 1000-1300) in a theatrical way. The theme is "Live the Age of Chivalry," performed by interactive characters from the legend of Robin Hood.
Professional comedy, dance, and acoustic musical stage acts are encouraged to audition by February 22 by emailing performance details and video link(s) to DarkhorseLLC@comcast.net.
For those interested in participating as street characters, open auditions will be held on Saturdays, February 8, 15, and 22, from 2-5pm, at 150 Culton Lane, Kingston, TN. New auditioners are asked to bring a recent printed selfie. All should come prepared to demonstrate their outdoor performance talents, such as singing, juggling, playing an instrument, telling a story, speaking with a European accent, and participating in theatre games as directed. Agile adults are preferred, but mature and talented minors will also be considered. Having theatrical experience and an outgoing and friendly disposition are helpful.
The Tennessee Medieval Faire is an outdoor themed entertainment-oriented interactive family-friendly festival. Dates are May 23-24-25, 30-31; June 6-7, 2020. Hours are 11am-6pm ET. The festival is located at 550 Fiske Road, Harriman, TN. For more information, please visit www.TMFaire.com, follow the Tennessee Medieval Faire on Facebook, or call 865-376-0319.
Live the Age of Chivalry!
Knoxville Bonsai Society: 2020 Winter Bonsai Display
February 15, 2020 — February 16, 2020
Category: Festivals & special events, Free event and Science & nature
Join us Saturday and Sunday, February 15th-16th for the 2020 KBS Winter Bonsai Display at the Knoxville Botanical Garden, 2743 Wimpole Ave, Knoxville, TN 37914!
Saturday February 15th - 10am to 5pm
Sunday February 16th - 9am to 3pm
Demonstration(s): Noon to 2pm
Admission is free and open to the public. We will be hosting a guest Bonsai Artist demonstration, performing a workshop, vendors selling bonsai items and beginner trees, and silent auction!
Renovam, New Professional Choir: Renewed in Love**
February 15, 2020 — February 16, 2020
Category: Free event and Music
Renovam, a newly formed professional choir, will present a concert titled, "Renewed in Love," on Saturday, Feb. 15, 7:30 pm at St. James Episcopal Church, 1101 N Broadway, Knoxville, and on Sunday, Feb. 16, 3:00 pm at First United Methodist Oak Ridge, 1350 Oak Ridge Turnpike, Oak Ridge.
Renovam is a chamber choir that is a combination of personnel from two former area choirs: Tennessee Chamber Chorus was based in Cleveland, TN, but frequently performed in Knoxville, including on the 2017 Church Street United Methodist Master Arts Concert Series. Symphony of Voices was based in Knoxville and gained a significant following from 2017-2018. The two choirs have now joined forces under a new name, "Renovam," which is Portuguese for "renew." They perform without a conductor, and artistic direction is shared among the membership.
"Renovam is a unique group of professional singers, as most of us are actually full-time choral conductors," says Alan Stevens, the former artistic director of the Tennessee Chamber Chorus. "The choir gives us a chance to make music together as singers, which we rarely have the opportunity to experience now. Not only is Renovam a renewal of the two former organizations, it is also a renewal of our musical spirits. Singing is why most of us got into choral conducting as a career, and this renews us in many ways." Stevens is an associate professor of music and choral conductor at East Tennessee State University.
The concert, "Renewed in Love," features a wide variety of choral repertoire about love. It includes selections by Brahms, Arcadelt, Whitacre, and many contemporary composers. Admission is free, with a suggested donation of $10 per adult. The concert runs approximately an hour with no intermission. More information about Renovam can be found on their Facebook page at www.facebook.com/renovamchoir
Cancer Support Community: Big 30 Anniversary Party
Category: Fundraisers
Save the date, February 15, 2020, for our big 30!
Next year we celebrate 30 years of service in East Tennessee! We're so proud of the work we've accomplished and to celebrate we're throwing an anniversary party. Save the date for our big celebration on February 15, 2020, at Cherokee Country Club featuring comedian, Jason Love. Cheers to our next 30 years!
The Sushi Academy: Valentine Sushi Class
February 15, 2020
11:00AM-1:00PM
Category: Classes & workshops and Culinary arts
Learn how to make sushi with, or for, your valentine at The Sushi Academy, 600 Henley St, Knoxville, Tennessee 37902.
02/15/2020 Valentine Sushi basic class 11AM - 1PM
03/24/2020 Advance Sushi Class 6PM - 9PM
Gift card is available for X'mas Present - email sushiacademytn@yahoo.com
Register at:
https://www.sushiacademytn.com/
Cancer Support Community: 30th Anniversary Celebration
Category: Festivals & special events, Fundraisers and Health & wellness
At Cherokee Country Club (5138 Lyons View Pike)
Save the date for Cancer Support Community East Tennessee's 30th Anniversary Celebration! This evening will feature a short reflection on our impact over the past three decades and tasteful comedy from Jason Love. All proceeds from this event will ensure that we continue to support East Tennesseans living with the challenges of cancer for another 30 years!
Individual Tickets: $250
http://www.cancersupportet.org/30
Knoxville Writers' Guild workshop: Writing the Dark Side
Category: Classes & workshops and Literature & readings
The best, most appealing protagonists aren't all sweetness and light. The best antagonists aren't rotten to the core.
On February 15th, travel with Pamela Schoenewaldt, a USAToday Bestselling author, on a two-hour trip behind these façades.
Through exercises, examples, and discussion, learn how to make rounder, more credible (even appealing) villains and how to add nuance to your good guys. The process is exciting, challenging—sometimes confronting. All levels, and writers of all genres are welcome. Bring writing tools. Click here to purchase tickets and reserve your place at the dark side of the table.
In addition to being a USAToday Bestselling author of historical fiction, Pamela Schoenewaldt was a Barnes & Noble Great Discovery Writer, short-listed for the Langum Prize in Historical Fiction, a UT Library Writer in Residence and elected to the East Tennessee Writers Hall of Fame. Her prize-winning short stories have been published in the U.S. and internationally. She taught writing for the University of Maryland, European Division, and the University of Tennessee.

Where: Central United Methodist Church--201 East Third Avenue
Information: www.KnoxvilleWritersGuild.org
Jubilee Community Arts: The Smoky Mountaineers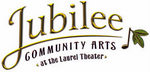 Category: Music
Old-time & Bluegrass music with Frank and Allie Lee and Bradley Adams of the Freight Hoppers and Frank Bronson of the Tennessee Stifflegs on fiddle

Frank Lee, Allie Lee and Bradley Adams of the legendary Freight Hoppers are joined by Knoxville fiddler Frank Bronson for powerful old-time and bluegrass music. Frank Lee has played banjo since he was eighteen years old. He founded the influential old time band the Freight Hoppers in the mid-nineties. Allie Lee was a founding member of the Whipstitch Sallies and has played with Frank and the Freight Hoppers since 2016. Bradley Adams was a founding member of regional acts Sawmill Creek and Commonfolk and a member of the Freight Hoppers from 2008 to 2016. Frank Bronson, son of old-time fiddler Ken Bronson, started playing fiddle at age three and performs regularly with the Tennessee Stifflegs.
Tickets $15
Jubilee Community Arts at the Laurel Theater, 1538 Laurel Ave, Knoxville, TN 37916. Tickets (discounts apply to advance purchase, JCA members, students & seniors) available through http://www.brownpapertickets.com/producer/1118485, 1-800-838-3006 ext 1, and at the door. For information: 865-522-5851, www.jubileearts.org
The Central Collective: The Love Bazaar
February 15, 2020
1:00-4:00PM
Category: Festivals & special events and Free event
The Love Bazaar: Valentine's Day for Everyone
Saturday, February 15, 1:00-4:00PM at The Central Collective
The Love Bazaar is a celebration of love in all its manifestations- friendship, romantic love, and love of one's self. Local artists and experts will be hosting interactive experiences ranging from tarot card readings to a portrait booth and Dale's Fried Pies and Refill Coffee will be serving up treats to eat and drink. Come with your best friend, your best lover, or just come treat yourself.
Admission is free- you can choose to participate in any (or all!) of the activities available, or just come and say hello. We will be accepting donations for the Tennessee Equality Project in lieu of an admission fee.
Participating Vendors:
Adeem the Artist (custom songs)
Poynter Photo Co (pop up portraits)
Cearo Stone (tarot readings)
ACF Jewelry (endless bracelets)
Knox Girl Soap (scent station)
Down to Earth Massage and Wellness (bodywork and chai)
Pink Petal Pusher (build your own bouquet)
Dale's Fried Pies (fried pies)
Refill Coffee Cart (coffee)
The Central Collective, 923 N. Central Street, Knoxville, TN 37917. Information: 865-236-1590, info@thecentralcollective.com, www.thecentralcollective.com
McClung Museum: Family Day: Darwin Day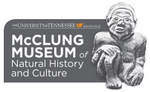 Category: Exhibitions & visual art, Festivals & special events, Free event, History & heritage and Kids & family
Join us for this free monthly programming featuring activities, crafts, tours, and more.
It's time to celebrate Charles Darwin's birthday at the museum! Meet researchers from the Gray Fossil Site and play games inspired by Darwin's theories. Cake and punch included!
Saturday, February 15 at 12:30pm to 4:30pm
McClung Museum of Natural History and Culture, 1327 Circle Park Dr on the UT campus, Knoxville, TN 37996. Hours: Monday-Saturday, 9AM-5PM, Sunday, 1-5PM. Information: 865-974-2144, http://mcclungmuseum.utk.edu
UT Arboretum Society: Third Saturday Hike**
Category: Free event, Health & wellness, Kids & family and Science & nature
The UT Arboretum Society's monthly hike for February will be held Saturday, February 15th at the UT Arboretum, 9:00 a.m., 901 S. Illinois Avenue in Oak Ridge.
In 2020, the UT Arboretum Society is again offering a monthly hike on the third Saturday of each month. This is the eleventh annual Father-Daughter hike, but everyone, regardless of age, is welcome on this hike. We encourage grandfathers to bring their granddaughters, uncles to bring their nieces, everyone to bring someone special or just bring yourself!
This is a free program offered by the University of Tennessee Arboretum Society. No registration is necessary.
Learn about the UT Arboretum's trails on this short trail hike (1 to 1.5 hours). Hikes will be varied in intensity level, and the route may be changed due to weather conditions or leader's choice. This hike will be led by a volunteer familiar with the UT Arboretum and the trail system. This is a great winter occasion to spend some quality time outdoors and to learn about the UT Arboretum's trails.
Please wear clothes appropriate to the weather and boots or good shoes for outdoor walking. We aim for this hike to be suitable for all, but the difficulty level of the hike is dependent on individual fitness. Be sure to bring a water bottle to stay hydrated as you hike. No pets, please. Due to ongoing research projects on our grounds, we are unable to allow pets.
To learn more about the Arboretum Society, go to www.utarboretumsociety.org. For more information on the program, call 865-483-7277 or mcampani@utk.edu.
Beck Cultural Exchange Center: Living Museum**
Category: Festivals & special events, Free event, History & heritage, Kids & family and Theatre
Knoxville Jack & Jill of American in partnership with East TN Freedom Schools
"Let the Children March"
Walk through the Children's Living Museum of African-Americans and watch them perform in the play. Directed by Derrick Washington from Knoxville Children's Theater.
Refreshments!
Beck Cultural Exchange Center: 1927 Dandridge Avenue, Knoxville, TN 37915. Hours: Tu-Sa 10-6. Information: 865-524-8461, www.beckcenter.net