Calendar of Events
Monday, February 10, 2020
UT Creative Writing Series: Poetry Reading by Chet'la Sebree
Category: Free event, Lectures & discussions and Literature & readings
Chet'la is the author of Mistress, selected by Cathy Park Hong as the winner of the 2018 New Issues Poetry Prize. She is an assistant professor at Bucknell University and the Director for the Stadler Center for Poetry & Literary Arts. Her poetry and prose have recently appeared or are forthcoming in Kenyon Review, Pleiades, wildness, Guernica, Poetry International, and The Account, as well as other journals and anthologies.
All events take place Mondays at 7 p.m. in the Lindsay Young Auditorium in Hodges Library. Writers of fiction, poetry, and creative nonfiction from around the country and around the world. Free and open to the public. https://english.utk.edu/
Sponsored by the Creative Writing Program in the Department of English
McClung Museum: Stroller Tour: Valley of the Kings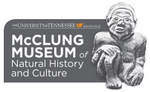 Category: Exhibitions & visual art, Free event, History & heritage and Kids & family
Join us for a morning out as our museum educator leads engaging gallery tours for parents and caregivers and their infants through four year olds. Crying and wiggly babies welcome!
This month we will be in the Egypt gallery as we discover Kings that ruled long ago!
Make a Free Reservation online: https://mcclungmuseum.utk.edu/events/calendar/
McClung Museum of Natural History and Culture, 1327 Circle Park Dr on the UT campus, Knoxville, TN 37996. Hours: Monday-Saturday, 9AM-5PM, Sunday, 1-5PM. Information: 865-974-2144, http://mcclungmuseum.utk.edu
Women's Leadership and Suffrage Centennial Celebrations
February 10, 2020
1:30-2:30 PM
Category: Free event, History & heritage and Lectures & discussions
At Student Union 180 [Auditorium] 1502 Cumberland Ave, Knoxville, TN 37916
Keynote: Chancellor Plowman
Panelists: Theresa Lee [Arts & Sciences], Lori Messinger (CSW), Victoria Niederhauser (Nursing), Dixie Thompson [Dean of the Graduate School], Melanie Wilson (Law)
Panel Leading Discussant: Chancellor Plowman
Organizers: The Commission for Women and Teaching & Learning Innovations (TLI)
Contact: Rachel Chen [Chair of the Commission for Women at 974-0505 or rchen@utk.edu]
The Technical Society of Knoxville: Knox Metropolitan Planning
Category: Lectures & discussions
The Technical Society of Knoxville will meet on February 10, 2020 at the Crowne Plaza Hotel, 401 W Summit Hill Drive.
Gerald Green, Executive Director, Knoxville-Knox County Metropolitan Planning Commission, will be the speaker. He will provide a presentation that addresses new topics and issues. Gerald Green has a masters degree in urban planning from the University of Tennessee and he has worked in planning in Missouri and North Carolina before coming to Knox County in 2015.
Anyone interested in the meeting topic is welcome. For more information go to www.Technicalsociety.net. The Technical Society of Knoxville is a group of persons interested in technology and science, and their effects on society, and in particular, on the community. The Technical Society of Knoxville was an early advocate of city planning (a major street plan for Knoxville was adopted in 1927).
This will be the annual meeting of the Technical Society of Knoxville. Officers for 2020 will be elected.
Members and guests begin arriving around 11:30 AM and go through the buffet line. Cost is $13 per person payable in cash or by check in the meeting room . Cost without lunch is $7. A token for free parking in the hotel garage is included. Meetings are called to order at 11:55 and adjourned at 1:00 PM.
Food, Bodies & Liberation - Book Reading and Talk with Syd Yang**
Category: Free event, Health & wellness, Lectures & discussions and Literature & readings
An Intersectional Approach to Healing Toxic Relationships with Food for All Bodies.
An adult survivor of bulimia, Syd Yang is a mixed-race, queer/non-binary writer, healer and intuitive counselor who has been creating one of these support spaces through her work at Blue Jaguar Healing Arts. Syd's most recent book - a memoir — Release: A Bulimia Story (creative non-fiction) shares the importance of bringing an intersectional, anti-oppression lens to eating disorder recovery. She shares energetic healing practices that help to shift and reweave these relationships in our bodies — rooting out the ways internalized sexism, racism and homophobia have created harm.
The College of Social Work (through the Social Justice Innovation Initiative) is pleased to host this event. This event is free and open to the general public. Free parking: at Terrace Ave garage G17 at 1825 Terrace Ave or 1800 Lake Ave
Monday, February 10 at 6:30pm to 8:00pm
John C Hodges Library, 258, 1015 Volunteer Blvd, Knoxville TN
https://calendar.utk.edu/event/food_bodies_liberation_-_book_reading_and_talk_with_syd_yang#.Xjhl12hKjct
Oak Ridge Art Center: Ebony Imagery XVII and John Allen: Beautiful Marks
February 8, 2020 — March 22, 2020
Category: Exhibitions & visual art, Fine Crafts and Free event
In the Galleries
February 8 through March 22, 2020

Artists Reception: Saturday, February 8, from 7 to 9 PM
Gallery Talk: 6:30 PM

The event is free and open to the public.
Oak Ridge Art Center, 201 Badger Avenue, Oak Ridge, TN 37830. Hours: Tu-F 9-5, Sa-M 1-4. Information: 865-482-1441, www.oakridgeartcenter.org
Awaken Coffee: Exhibition by Peyton Tolleson
February 7, 2020 — March 1, 2020
Category: Exhibitions & visual art and Free event
Awaken Coffee will host Peyton Tolleson on February 7 from 6-9. Payton is a self-taught, local artist. She works primarily with acrylic paint and enjoys the challenge of painting reflective and translucent subjects with bold contrasts and bright colors. Her Bar Series will be on display for the month of February.
Come join us for some light refreshments, exciting art, and great coffee.
Awaken Coffee is a live music venue, espresso bar, craft beer & wine bar and organic restaurant in the heart of downtown.
Awaken Coffee, 125 W Jackson Ave, Knoxville, TN 37902. Hours: M-R 7 AM - 9 PM, F 7 AM - 10 PM, Sat 8 AM - 10 PM, Sun 2-8 PM. https://www.facebook.com/awakencoffeeoldcity/
C for Courtside: Infinity / Infinity / Perfect Vision
February 7, 2020 — February 29, 2020
Category: Exhibitions & visual art and Free event
C for Courtside is pleased to present a two person show featuring the work of Taylor Baldwin and Serra Victoria Bothwell Fels, curated by Eleanor Aldrich
The show opens Friday, February 7th at 7:00pm, and is free and open to the public.

Taylor Baldwin is a contemporary American sculptor, who also uses installation and video. He explores the space between visual legibility and cognition in his multi-media works. Taylor is on faculty at the Rhode Island School of Design.
Serra Victoria Bothwell Fels is a native of Knoxville and a contemporary site-specific sculptor who disrupts and transforms existing architectural spaces. Her work creates mystery in mundane or known spaces, questioning the border between the physical and imagined. Her solo show Beauty Surplus is on view at the Kohler Arts Center through May 2020.
Courtside is located at 513 Cooper Street, Knoxville, TN., 37917 below the Second Creek Bridge. For inquiries and to make an appointment to view - cforcourtside@gmail.com
www.cforcourtside.com
Follow the gallery on Instagram: @cforcourtside
Broadway Studios and Gallery: Gwyn Pevonka and Pam Hamilton
February 7, 2020 — February 29, 2020
Category: Exhibitions & visual art and Free event
Exhibition opens Friday February 7, 5:00-9:00.
Broadway Studios and Gallery, 1127 Broadway St, Knoxville, TN 37917. Hours: Fri-Sat, 10-6, by appointment, or when the "open" sign is illuminated. Information: 865-556-8676, www.BroadwayStudiosAndGallery.com
Phoenix Pharmacy Hallway Gallery: Exhibition by Tony Long
February 7, 2020 — February 29, 2020
Category: Exhibitions & visual art and Free event
Exhibition opens Friday February 7, 5:00-9:00.
A day with my son and his passion for steam engines; a view from the train, documenting the ride and the sites passing by.
Phoenix Pharmacy: 418 S Gay St, Knoxville, TN 37902
Tony Long <tony.tweek@gmail.com>
Art Guild at Fairfield Glade: Exhibition by Julie and Kay Ness
February 7, 2020 — February 28, 2020
Category: Exhibitions & visual art and Free event
Kay and Julie Ness are the Featured Artists for February 7, 2020, at the Art Guild at Fairfield Glade. They will be honored at the complimentary Fun and Wine Friday from 5:00 to 7:00 p.m., at the Plateau Creative Arts Center (PCAC) in Fairfield Glade (451 Lakeview Drive). Beverages and appetizers will be provided by Guild members.
Originally from Northern Ohio, Kay's profession was nursing. Yet she often searched for art classes that fulfilled her creative spirit. Pastels, watercolors, acrylics and graphite drawing workshops piqued her interests and enlivened her senses. Her repertoire also included classes in wood carving and paper and wood collage making.
Forty-two years ago, Julie was given a Kodak Instamatic camera and began capturing images of her goofy friends. With her second camera, a Pentax, she focused on photos of nature for the next 20 years. With her Canon digital camera, Julie now concentrates on macro flower photography: shooting the objects up close. The variety of shapes, colors and patterns of flowers are revealed and highlighted, changing them into abstract art.
This dynamic mother-daughter duo has used each other's art mediums as inspiration. Kay has drawn and painted Julie's photographic images. Julie has photographed Kay's creations. Recently, Kay and Julie have collaborated on a children's book. The phrase, "together is better", is an apt description of Kay and Julie Ness.
Join us on Friday, February 7, to meet Kay and Julie Ness and to view their art. The gallery filled with unique artwork by the Art Guild members will also be on display: drawings, paintings, cards, jewelry, stained glass creations and ceramic and wood items await your visit! All artwork on display is available for purchase. The winter hours of the PCAC are 10:00 a.m. to 2:00 p.m. The building is handicapped accessible.

Art Guild at Fairfield Glade at the Plateau Creative Arts Center, 451 Lakeview Drive, Fairfield Glade, TN 38558. Information: 931-707-7249, www.artguildfairfieldglade.net
The Emporium Center: National Juried Exhibition of 2020
February 7, 2020 — February 28, 2020
Category: Exhibitions & visual art, Fine Crafts and Free event
A reception will take place on Friday, February 7, from 5:00-9:00 PM as part of First Friday activities with awards at 6 PM.
The Arts & Culture Alliance is pleased to present its 14th annual National Juried Exhibition, a new exhibition featuring selected works from 38 artists throughout the United States. The National Juried Exhibition was developed in 2006 to provide a forum for local artists to compete on a national scale and display their highest quality work. The exhibition encompasses all styles and genres from both emerging and established artists working in a variety of media such as photography, acrylic, pencil, fibers, oil, paper, and more. Over $1,000 in cash awards will be announced at a brief awards ceremony.

Exhibiting artists include:
+ Virginia Taylor Derryberry, Kathryn Nidy, and Catherine Twomey of Asheville, NC
+ Ann J. Harwell of Wendell, NC
+ Wesley Miller of Alcoa, TN
+ Jan Burleson of Athens, TN
+ Susan Connelly McClelland of Bluff City, TN
+ Carrie Pendergrass of Chattanooga, TN
+ Marcia Athens, Jacques Gautreau, Nina Harvey, Jeanne Kidd, Anne Kinggard, Andreas Koschan, Ryan Mason, Alyssa Nealon, Tom Owens, Hei Park, Norm Plate, Lennie M. Robertson, Chris S. Rohwer, Caitlin Ryan, Pamela Salyer, William Timm, Marilyn Avery Turner, and Rick Whitehead of Knoxville, TN
+ Susan B. Miller and Jack Retterer of Lenoir City, TN
+ Gloria Vazquez of Limestone, TN
+ David Hardin of Loudon, TN
+ Carl Gombert of Maryville, TN
+ Michelle Barillaro and Debra Lovvorn Belvin of Oak Ridge, TN
+ AngelaDawn of Powell, TN
+ Charlotte Rollman and Jim Scarsella of Sevierville, TN
+ Kerry Remp of Seymour, TN
+ Marty McConnaughey of Sharps Chapel, TN
About the juror: Jordan Ahlers is the owner and director of Momentum Gallery in Asheville, NC, one of the region's premier art galleries. With over twenty years' experience in the field, Ahlers has collaborated with thousands of professional artists working across the country in a variety of media. In doing so, he has developed an eye for what is both interesting and marketable. Ahlers has a reputation as a gifted curator and trusted art advisor. Ahlers opened Momentum Gallery in 2017 with a mission to provide access to museum-quality work for the region and elevate the Asheville arts community. Ahlers attended the Kansas City Art Institute and later created a home in Asheville, where his family has resided for generations.
On display at the Emporium Center, 100 S. Gay Street, in downtown Knoxville. Exhibition hours are Monday-Friday, 9:00 AM - 5:00 PM. Information: (865) 523-7543 or www.knoxalliance.com.