Calendar of Events
Saturday, February 22, 2020
Scruffy City Orchestra: Third Annual Concerto Competition Auditions
February 22, 2020 — February 23, 2020
Category: Auditions, Kids & family and Music
Where: Maryville High School
Scruffy City Orchestra is accepting applications for auditions at its 3rd annual Concerto Competition Feb. 22 and 23, 2020 from 1-5 pm at Maryville High School. The competition consists of both Youth and Adult categories and is open to east Tennessee area musicians from grades 1-12 and adults up to age 25. A winner will be chosen from each category and will perform with the orchestra in its two spring concerts. Cost per applicant is $50, payable via PalPal online. All orchestral instruments and voice may apply; however, pianists are not eligible at this time. Application deadline is Feb. 21, 2020. Please visit www.scruffycityorchestra.com for more information and to register for the competition.
Tennessee Theatre: Kansas
Category: Music
Jubilee Community Arts: Sparky & Rhonda Rucker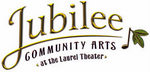 Category: Music
Story & Song
Presenting traditional blues and folk repertoires from Civil War days to the present, Sparky Rucker is a highly accomplished banjoist, guitarist, storyteller, historian and humorist. Having learned his craft from master musicians John Shines, Rev. Pearly Brown and Homer Walker, Sparky is proficient in Delta, Piedmont and Mountain acoustic traditions. Harmonica player and vocalist Rhonda Rucker joins Sparky. Her blues-style harmonica, piano, old-time banjo, and bones add musical versatility to their performances. Rhonda has just released a new historical novel Welcome to Bombingham.

Tickets $15
Jubilee Community Arts at the Laurel Theater, 1538 Laurel Ave, Knoxville, TN 37916. Tickets (discounts apply to advance purchase, JCA members, students & seniors) available through http://www.brownpapertickets.com/producer/1118485, 1-800-838-3006 ext 1, and at the door. For information: 865-522-5851, www.jubileearts.org
Sequoyah Birthplace Museum: Basket Weaving Class
Category: Classes & workshops and History & heritage
Join us on Saturday, February 22nd at Sequoyah Birthplace Museum for a Basket Weaving Class. The cost of the class is $50 a person materials included. Space is limited so call 423-884-6246 to register.
Mary Welch Thompson will be teaching the class. Mary Thompson, and her daughter weave traditional Cherokee baskets, using river cane and natural dyes in their single and double woven baskets and cane mats. The knowledge and skill needed to create the double weave baskets was almost lost. They also weave white oak and honeysuckle baskets, and they use reed splits in some of the baskets as well. The method used to split river cane, strip the outer layer, trim and scrape the split then dye the splits consumes the majority of time involved in weaving a basket. Their prize winning basketry has been juried, exhibited and published in "ALL THINGS CONSIDERED VI" sponsored by the National Basketry Organization & hosted by the Fuller Craft Museum, Boston Mass. All are members of the Qualla Arts and Crafts Mutual, Inc. and Mary has commissioned works at the University of S. Alabama, Mobile.
Sequoyah Birthplace Museum, 576 Hwy 360, Vonore, TN 37885. Hours: M-Sa 9-5, Su 12-5. Information: 423-884-6246, www.sequoyahmuseum.org
Create Your Own Monster Workshop at Dogwood Arts
February 22, 2020
6:00-8:00PM
Category: Classes & workshops
Create Your Own Monster Workshop at Dogwood Arts by Monsters Made with Love on Saturday, February 22, 2020 from 6:00-8:00PM!
Create your own perfectly imperfect fleece mini-monster with a self-love twist. This class is kid friendly and open to all ages. Children 7 and under should have a set of adult hands to help with tying knots and untangle dancing threads. No prior sewing experience needed, but even experienced sewers will enjoy what this workshop has to offer. All materials are included for this fun sewing activity.
Saturday, February 22, 2020, 6:00-8:00PM.
Dogwood Arts, 123 West Jackson Avenue, Knoxville, TN 37902.
Tickets ($15 plus fees) at https://www.eventbrite.com/e/create-your-own-monster-workshop-at-dogwood-arts-tickets-89472359235.
R&M Tribute Entertainment: Free Gospel Show
Category: Free event, Kids & family and Music
"Room at the Cross" with Erin Ott, Ronnie Miller, Kenzie & Skylar, Stewart Chapman, and Makenna Harmon. Entertainers perform during one or more of the monthly shows.
Feb 22, Mar 28, Apr 17
Free to attend, donations will be welcome!
At Christus Victor Lutheran Church, 4110 Central Avenue Pike in Knoxville. Info: 865-684-6082
Blount Mansion: David Corley and Friends
Category: Music
Blount Mansion is proud to announce the first in a series of intimate house concerts inside the circa-1818 Craighead-Jackson House next door to the mansion. At 7:00 p.m. on Saturday evening, February 22nd, rising country music star and Knoxville native Davis Corley and friends will fill the historic rooms with the soulful sounds of his award-winning music.
All proceeds benefit the restoration of the Edith Henderson Garden behind the Craighead-Jackson House. So come and support independent music and garden preservation!
Call Blount Mansion at (865) 525-2375 or visit https://squareup.com/market/blount-mansion/ to reserve your tickets now. Seating is limited so don't wait!
Blount Mansion, 200 W. Hill Avenue, Knoxville, TN 37902
Blount Mansion: Herbal Preparations Workshop
February 22, 2020
10 AM - 1 PM
Category: Classes & workshops, History & heritage and Science & nature
Local traditional lifeways expert Jim Buckenmeyer returns to Blount Mansion on Saturday, February 22nd with the second installment of his popular workshop, Herbal Preparations of Historic Medicine. Participants will learn how herbs were used by the pioneers of Appalachia for their medical needs, and will enjoy hands-on instruction in drying and preserving herbs as well as making their own infusions, teas, salves, and more. Participants are asked to bring an item to share for a potluck lunch with their new friends.
Call Blount Mansion at (865) 525-2375 or visit https://squareup.com/market/blount-mansion/ to reserve your spot.
Blount Mansion, 200 W. Hill Avenue, Knoxville, TN 37902
Beardsley Community Farm: Seed Swap
February 22, 2020
3:00-5:00PM
Category: Festivals & special events, Free event and Science & nature
Saturday, February 22, 2020 at 3 PM – 5 PM, One gardener's extras are another gardener's treasures, so come share rare heirloom seeds and talk up your favorite gardening tricks. This is a free event, and attendees do not have to bring seeds to the swap. We'll have a large amount of seeds spread out in our Education center, sorted by plant families. We have many organic vegetable, herb, and flower seeds to share.
Beardsley Farm
1741 Reynolds St, Knoxville, Tennessee 37921
Coffee and snacks will be served.
Beardsley will also have a "freebie table" with some pots and other gardening supplies and treasures. First come, first serve!
Our Annual Seed Swap will happen right after our first workday of the year so feel free to come to one or the other or both!
More information at www.beardsleyfarm.org.
Theatre Knoxville Downtown: Barefoot in the Park
February 21, 2020 — March 8, 2020
Category: Theatre
SHOW TIMES: Thu: 8:00 pm, Fri: 8:00 pm, Sat: 8:00 pm, Sun: 3:00 pm
by Neil Simon
NOMINEE – 1964 Tony Award for Best Play
Paul and Corie Bratter are newlyweds in every sense of the word. He's a straight-as-an-arrow lawyer and she's a free spirit always looking for the latest kick. Their new apartment is her most recent find – too expensive with bad plumbing and in need of a paint job.
After a six-day honeymoon, they get a surprise visit from Corie's loopy mother and decide to play matchmaker during a dinner with their neighbor-in-the-attic, Velasco, where everything that can go wrong, does.
Paul just doesn't understand Corie, as she sees it. He's too staid, too boring, and she just wants him to be a little more spontaneous. Running "barefoot in the park" would be a start…
Theatre Knoxville Downtown, 800 S. Central Street, Knoxville, TN 37902. Information & tickets: 865-544-1999, www.theatreknoxville.com
Knoxville Children's Theatre: Junie B. Jones Musical
February 21, 2020 — March 8, 2020
Category: Kids & family, Music and Theatre
The play will be performed Thursdays and Fridays at 7 PM; Saturdays at 1 PM and 5 PM; and Sundays at 3 PM with one Sunday evening show on Sunday, March 8th at 7 PM.
Knoxville Children's Theatre will present Junie B. Jones The Musical JR., a delightful musical adaption from four of the Junie B. Jones series of best-selling books by Barbara Park. This new version is witty and charming with lyrics by Marcy Heisler and music by Zina Goldrich. It's Junie B.'s first day of first grade, where many changes are in store: Junie's best friend, Lucille, has found new best friends and Junie B. makes friends with Herb, the new kid at school. Also, Junie has trouble reading the blackboard and her teacher, Mr. Scary, thinks she may need glasses. Throw in a friendly cafeteria lady, an intense kickball tournament and a "Top-Secret Personal Beeswax Journal," and first grade has never been more exciting. Junie B. Jones The Musical JR. is a heartwarming show which follows a tremendously loveable girl as she learns growing up is scary, but it's also kind of fun.
The play is performed by 21 talented young actors, from ages 8 to 15.
Knoxville Children's Theatre, 109 E. Churchwell Avenue, Knoxville, TN 37917. Information: 865-208-3677, www.knoxvillechildrenstheatre.com