Calendar of Events
Sunday, February 9, 2020
Oak Ridge Symphony Orchestra: Musical Firsts
Category: Kids & family and Music
Location: Historic Grove Theater, 123 Randolph Road, Oak Ridge, TN 37830
Special guest artist Derek Reeves helps us all pay tribute to musical firsts in this concert featuring trailblazing African American composers. Program includes:
Georg Friedrich Telemann Concerto for Viola in G
Daniel Bernard Roumain Tuscaloosa Meditations
William Grant Still Suite for Violin
​​​​​​​Jessie Montgomery Records from a Vanishing City
Adult $25. Young Adult (19-29) $10. Admission is free for Youth 18 and under. Free admission for chaperones of youth groups of 5 or more. Chaperones must call or email to reserve by 3:00 PM on the Thursday prior to the concert. Tickets available at the door, by phone or online.
Contact: Lisa Muci Eckhoff, 865-483-5569, lisa@orcma.org, www.orcma.org
Knoxville Museum of Art: Second Sunday Docent Tours & Art Activities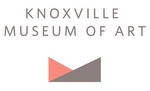 Category: Exhibitions & visual art, Free event, Kids & family and Lectures
Each Second Sunday of the month at 2pm, docents offer free guided tours of Higher Ground, Currents, and traveling exhibitions to the public with tours available in Spanish as well.
From 1-4pm there are art activities for all ages!
Knoxville Museum of Art, 1050 World's Fair Park Dr, Knoxville, TN 37916. Hours: Tuesday-Saturday, 10AM-5PM, Sunday, 1-5PM. Information: 865-525-6101, www.knoxart.org
Young Pianist Series No. 2: Alexey Trushechkin
Category: Free event and Music
Guest artist recital; Russian pianist Alexey Trushechkin performs the second concerts in this special piano series.
Adult Tickets: $25 | Students: Free with valid ID
Sunday, February 9 at 2:30pm to 4:00pm
At Natalie Haslam Music Center, Sandra G. Powell Recital Hall, 1741 Volunteer Boulevard, Knoxville, TN 37996
Purchase tickets at www.youngpianistseries.com
Sundress Academy for the Arts: February Hexagon Reading
Category: Free event and Literature & readings
Sunday, February 9, 2020 at 1 PM – 2:30 PM
At Hexagon Brewing Co., 1002 Dutch Valley Drive Suite 101, Knoxville, Tennessee 37918
This month's Sundress Reading at Hexagon Brewing Co. will be amazing, featuring Amie Sharp, Amelia Martens, and Liz Parker Garcia!
Amie Sharp is the author of the chapbook The Sabine Women, winner of the Emergence Series Prize from Red Dragonfly Press. Her writing has appeared in Atticus Review, Badlands, the Bellevue Literary Review, Burningword, and Tar River Poetry, among others. Her work has been nominated for a Pushcart Prize and Best of the Net, and was a finalist for the Lascaux Prize in Poetry. She's performed at the Bridgewater International Poetry Festival and Houston Poetry Fest. A native of Tennessee, she now lives in Colorado and is a member of the Colorado Poets Center. In 2018 she was an artist-in-residence at the Sabina Cultural Association in Casaprota, Italy.
Amelia Martins is the author of The Spoons in the Grass are There To Dig a Moat (Sarabande Books, 2016), and four poetry chapbooks, including Ursa Minor (elsewhere magazine, 2018). She is the recipient of a 2019 Al Smith Individual Artist Fellowship from the Kentucky Arts Council; her work has also been supported by a Sustainable Arts Foundation fellowship to Rivendell Writers' Colony and by the Kentucky Foundation for Women. She met her husband in the Indiana University MFA program; together they have created the Rivertown Reading Series, Exit 7: A Journal of Literature and Art, and two awesome daughters.
Liz Parker Garcia holds an MFA from Hollins University and is currently a doctoral student at UTK studying Literacy Education with an emphasis in Children's and Young Adult Literature. Her flash fiction and creative nonfiction have appeared in The Lindenwood Review, SAGE Magazine, thirdspace, Chicken Soup for the Soul, and on NPR's All Things Considered.
See Less
https://www.facebook.com/events/s/february-hexagon-reading/160828511875434/
Oak Ridge Art Center: Ebony Imagery XVII and John Allen: Beautiful Marks
February 8, 2020 — March 22, 2020
Category: Exhibitions & visual art, Fine Crafts and Free event
In the Galleries
February 8 through March 22, 2020

Artists Reception: Saturday, February 8, from 7 to 9 PM
Gallery Talk: 6:30 PM

The event is free and open to the public.
Oak Ridge Art Center, 201 Badger Avenue, Oak Ridge, TN 37830. Hours: Tu-F 9-5, Sa-M 1-4. Information: 865-482-1441, www.oakridgeartcenter.org
Oak Ridge Playhouse: Anne of Green Gables
February 8, 2020 — February 9, 2020
Category: Kids & family and Theatre
Showtimes
Sat Feb 8, 2020 | 2:00PM
Sat Feb 8, 2020 | 5:00PM
Sun Feb 9, 2020 | 2:00PM
The Cuthberts are excited to meet the orphan boy they have adopted to help run their ancestral farm. But, much to their surprise, the orphanage has sent along a girl. An unforgettable character, the young, imaginative, and spirited Anne grows close to the Cuthberts and soon finds a new life while affecting the lives of everyone she meets.
YOUNG AUDIENCES
Oak Ridge Playhouse, 227 Broadway, Oak Ridge, TN 37830. Information and tickets: 865-482-9999, www.orplayhouse.com
GO! Contemporary Dance Works: Unsung Heroes
February 8, 2020 — February 9, 2020
GO! Contemporary Dance Works will present Unsung Heroes, a tribute to the Women of World War II. Audiences will have three opportunities to see this large-scale, in depth production that explores the contribution women played in the success of the Allied victory in the Second World War.
More than 400,000 American women filled the vast holes in the labor force, freeing men to fight. They performed office and clerical jobs in the armed forces, drove trucks, rigged parachutes, flew military aircraft, welded and riveted and served near the front lines where some were captured as POWs.
Director Lisa Hall McKee describes the performance as not only stimulating and stirring, but also historically educational. "These women gave up their husbands, sons, time, and some even their lives. There were countless stories of heroism. It is an honor to bring them to life on the stage through dance, not just showing their roles, but their courage and determination to contribute to the war effort."
GO! will use large screen projection behind the dancing, providing a historical and interactive display of actual film footage and photography, mixing the past with the present. Act one will focus on efforts in America with famous characters such as Rosie and the Riveters, W.A.C.S. and W.A.V.E.S., Nurse Army Corps, and an aerial display of the Women Air Force Service Pilots. Act two will turn to Europe, with an abstract representation of the Third Reich, a haunting portrayal of The Holocaust including Anne Frank high above the stage in her attic, and the energetic O.S.S. Spies featuring the sultry entertainer, Josephine Baker.
The performance will include over 60 dancers, both pre-professional and professional, seven innovative choreographers, historical costuming and a wide range of music to include favorites such as Max Steiner's "Mission to Moscow, Vera Lang's "We Will Meet Again," and Madeleine Peyroux's version of "La Vie en Rose." Dancers will be led by musical director Amy Porter in a cappella renditions of "Rosie the Riveter-Revisited" and "Oyf'n Piepenstock."
Show times are Saturday, February 8th at 2:00 and 7:30PM and Sunday, February 9th at 3:00PM at the Bijou Theatre, 803 S. Gay Street, Knoxville, TN 37902. Advance ticket prices range from $17-27. Complimentary tickets will be available to all active and veteran military personnel. Tickets
may be purchased by calling 865-539-2475 or online at www.gocontemporarydance.com.
Knoxville Museum of Art: Beauford Delaney and James Baldwin: Through the Unusual Door
February 7, 2020 — May 10, 2020
Category: Exhibitions & visual art, Free event and History & heritage
This exhibition of 50+ paintings, works on paper, and unpublished archival material examines the 38-year relationship between painter Beauford Delaney (Knoxville 1901-1979 Paris) and writer James Baldwin (New York 1924-1987 Saint-Paul-de-Vence, France) and the ways their ongoing intellectual exchange shaped one another's creative output and worldview.
Through the Unusual Door seeks to identify and disentangle the skein of influences that grew over and around a rich, complex lifetime relationship with a selection of Delaney's works that reflects the powerful presence of Baldwin in Delaney's life. The exhibition draws from the KMA's extensive Delaney holdings, public and private collections around the country, and rarely displayed papers held by the Delaney estate. KMA curator Stephen Wicks is organizing the exhibition, which is accompanied by a color-illustrated catalogue published by the University of Tennessee Press.
The KMA is proud to hold the world's largest public collection of work by Knoxville native Beauford Delaney, who overcame poverty, racial discrimination, and mental illness to achieve international renown. The young Delaney's precocious talent was recognized by Lloyd Branson, Knoxville's first full-time professional artist, who mentored Beauford and his brother Joseph. By 1929, Beauford Delaney had settled in New York where he attracted a distinguished circle of cultural luminaries that included Georgia O'Keeffe and Henry Miller, but it was the much younger James Baldwin who had the most significant influence on the artist. Baldwin found in Delaney a father figure, muse, and model of perseverance as a gay man of color. Delaney found in Baldwin a powerful intellectual and spiritual anchor who inspired some of his finest works. Encouraged by Baldwin, Delaney left New York in 1953 and settled in Paris, where he lived until his death in 1979 and where artist and writer continued their long and mutually beneficial relationship. Through the Unusual Door presents the story of Baldwin and Delaney in a way that inspires reconsideration of their life circumstances and raises important questions about the nature of the racial and sexual identity barriers they faced.
The exhibition title Through the Unusual Door comes from a passage in Baldwin's volume of collected essays The Price of the Ticket (1985) describing the author's reaction to his initial encounter with Delaney in the doorway of the artist's Greenwich Village studio: "Lord, I was to hear Beauford sing, later, and for many years, open the unusual door... I walked through that door into Beauford's colors." This first meeting encapsulates Delaney's transformational effect on Baldwin's view of himself and the world he lived in, and set the tone for the painter's role in the author's life as a father figure and mentor. Baldwin, in turn, inspired Delaney with his fearless social conscience and commitment to civil rights causes. They helped each other to move beyond the pain and oppression imposed on them by the world.
While no other figure in Beauford Delaney's extensive social orbit approaches James Baldwin in the extent and duration of influence, none of the major exhibitions of Delaney's work has explored in any depth the creative exchange between the two. Previous scholarship has almost exclusively emphasized the artist's stylistic evolution from the 1940s to the 1960s as a function of his move from New York to Paris. Through the Unusual Door posits the idea that this profound stylistic change was in part inspired by the intellectual and personal relationship between Delaney and Baldwin. Ordinary daily observations--reflections in puddles in the streets of Greenwich village or the quality of light filtered through the window of Delaney's studio in the Paris suburb of Clamart--sparked extraordinary creative exchanges between the two. The exhibition incorporates previously unpublished archival materials and artworks that promise to extend the understanding of Delaney's aesthetic agenda and range and reveal the extent of his ties to Baldwin.
Acquiring and showing the work of Knoxville native Beauford Delaney has been a longstanding institutional priority for the Knoxville Museum of Art.
Knoxville Museum of Art, 1050 World's Fair Park Dr, Knoxville, TN 37916. Hours: Tuesday-Saturday, 10AM-5PM, Sunday, 1-5PM. Information: 865-525-6101, www.knoxart.org
Art Market Gallery: Members Show - Red Unleashed
February 7, 2020 — March 1, 2020
Category: Exhibitions & visual art, Fine Crafts and Free event
First Friday Reception: February 7, 5:30 – 9 p.m.

Step out for love and paint the town crimson. Come and discover gift ideas various members of The Art Market Gallery created in wild and glorious red.
Art Market Gallery, 422 S. Gay St, Knoxville, TN 37902. Hours: Tu-Sa 11-6, Su 1-6. Information: 865-525-5265, www.artmarketgallery.net
Awaken Coffee: Exhibition by Peyton Tolleson
February 7, 2020 — March 1, 2020
Category: Exhibitions & visual art and Free event
Awaken Coffee will host Peyton Tolleson on February 7 from 6-9. Payton is a self-taught, local artist. She works primarily with acrylic paint and enjoys the challenge of painting reflective and translucent subjects with bold contrasts and bright colors. Her Bar Series will be on display for the month of February.
Come join us for some light refreshments, exciting art, and great coffee.
Awaken Coffee is a live music venue, espresso bar, craft beer & wine bar and organic restaurant in the heart of downtown.
Awaken Coffee, 125 W Jackson Ave, Knoxville, TN 37902. Hours: M-R 7 AM - 9 PM, F 7 AM - 10 PM, Sat 8 AM - 10 PM, Sun 2-8 PM. https://www.facebook.com/awakencoffeeoldcity/
C for Courtside: Infinity / Infinity / Perfect Vision
February 7, 2020 — February 29, 2020
Category: Exhibitions & visual art and Free event
C for Courtside is pleased to present a two person show featuring the work of Taylor Baldwin and Serra Victoria Bothwell Fels, curated by Eleanor Aldrich
The show opens Friday, February 7th at 7:00pm, and is free and open to the public.

Taylor Baldwin is a contemporary American sculptor, who also uses installation and video. He explores the space between visual legibility and cognition in his multi-media works. Taylor is on faculty at the Rhode Island School of Design.
Serra Victoria Bothwell Fels is a native of Knoxville and a contemporary site-specific sculptor who disrupts and transforms existing architectural spaces. Her work creates mystery in mundane or known spaces, questioning the border between the physical and imagined. Her solo show Beauty Surplus is on view at the Kohler Arts Center through May 2020.
Courtside is located at 513 Cooper Street, Knoxville, TN., 37917 below the Second Creek Bridge. For inquiries and to make an appointment to view - cforcourtside@gmail.com
www.cforcourtside.com
Follow the gallery on Instagram: @cforcourtside
Broadway Studios and Gallery: Gwyn Pevonka and Pam Hamilton
February 7, 2020 — February 29, 2020
Category: Exhibitions & visual art and Free event
Exhibition opens Friday February 7, 5:00-9:00.
Broadway Studios and Gallery, 1127 Broadway St, Knoxville, TN 37917. Hours: Fri-Sat, 10-6, by appointment, or when the "open" sign is illuminated. Information: 865-556-8676, www.BroadwayStudiosAndGallery.com