Calendar of Events
Friday, February 28, 2020
Tennessee Theatre: Waitress
February 28, 2020 — March 1, 2020
Part of the 2019-2020 Broadway at the Tennessee Theatre season
Meet Jenna, a waitress and expert pie-maker who dreams of a way out of her small town and rocky marriage. Pouring her heart into her pies, she crafts desserts that mirror her topsy-turvy life such as "The Key (Lime) to Happiness Pie" and "Betrayed By My Eggs Pie." When a baking contest in a nearby county — and a satisfying encounter with someone new — show Jenna a chance at a fresh start, she must find the courage to seize it. Change is on the menu, as long as Jenna can write her own perfectly personal recipe for happiness.
Brought to life by a groundbreaking all-female creative team, this irresistible new hit features original music and lyrics by 7-time Grammy® nominee Sara Bareilles ("Brave," "Love Song"), a book by acclaimed screenwriter Jessie Nelson (I Am Sam), choreography by Lorin Latarro (Les Liaisons dangereuse, Waiting For Godot) and original direction by Tony Award® winner Diane Paulus (Hair, Pippin, Finding Neverland).
"WAITRESS is a little slice of heaven!" says Entertainment Weekly, and is "sweet, sassy and passionate," according to New York Magazine.
"It's an empowering musical of the highest order!" raves the Chicago Tribune. Don't miss this uplifting and hilarious musical celebrating friendship, motherhood, and the magic of a well-made pie.
Tennessee Theatre, 604 S. Gay Street, Knoxville, TN 37902. For information/tickets: 865-684-1200, www.tennesseetheatre.com, www.ticketmaster.com
Marble City Opera: Shadowlight
February 28, 2020 — February 29, 2020
Category: History & heritage, Music and Theatre
"ShadowLight" by: Larry Delinger & Emily Anderson
February 28th & 29th, 2020 @ 7:30 pm
At The Beck Cultural Exchange Center 1927 Dandridge Ave. Knoxville, TN 37915
(865) 524-8461

Starring:
Brandon J. Gibson as "Beauford Delaney"
Vincent Davis as "James Baldwin"
Regan Bisch as "Chorus #1"
Joshua Allen as "Chorus #2"
Breyon Ewing as "Chorus #3"
*Performed with orchestra

Directed by: James Marvel & Kathryn Frady
Cost: $30 General Admission/$15 Student
Duration: One Act, Approximately 1 hour

Synopsis: * World Premiere *
Art, light, and friendship tell the story of celebrated, Knoxville borne, African-American painter Beauford Delaney, who left the segregated South for the heady freedom of the Harlem Renaissance and Bohemian Paris. Famous singers, actors, writers, and other artists adored him. Foremost among them was his 'spiritual son' writer, James Baldwin, who credits his beloved mentor with teaching him how to live, learn, and see. This gentle, frequently suicidal soul, though plagued by poverty and schizophrenic voices, still filled hundreds of bright canvases with joy and hope. His journey out of darkness is a splendid testament to the courage of a gifted man who found in the mystical marriage of color and shape the healing grace of love.

* Presented as part of " The Delaney Project: Gathering Light " . For more info about the project overall and for a listing of other associated events visit: www.TheDelaneyProject.org

Tickets: Shadowlight.BrownPaperTickets.com
FB Event: www.Facebook.com/Events/708180002954516/
Website: www.MarbleCityOpera.com
Tennessee Children's Dance Ensemble: 2020 Season Concert Opener
February 28, 2020 — February 29, 2020
Category: Dance and Kids & family
Friday, February 28, 8 PM
Saturday, February 29, 2:30PM & 8 PM
Knoxville audiences will have the first opportunity to experiencedances that will inspire audiences in Tennessee and worldwide. Artistic Director Irena Linn and Associate Director Amy Wilson continue to hold high the standard of artistic excellence upon which TCDE was founded, a standard exemplified in a 2020 Season that is destined to delight and inspire audiences of all ages.
This year's theme is "Resilience" and includes proven audience favorites such as "Fly Again" and "Black Snow," along with the popular "Now Arriving" and "Lights Out" by Courtney Massey Kohlhepp. This year Knoxville can experience first-hand the world premiere of five new and exciting works, including "Savannah Grass", which is dedicated to the animal victims of the Australian wildfires, and "Trying Times", both choreographed by Amy Wilson as well as "I Believe", choreographed to the popular music of Lauren Daigle, and "Waiting on Change" by resident choreographer Sarah Lynch.
Randy Duncan, former artistic director of the Joseph Holmes Dance Company and Dance Chair for Chicago's High School for the Performing Arts, who has long delighted Knoxville with world premieres of his stunning dances, returns this year to offer the premiere of "Release," a classic fast-paced work that leaves one amazed and breathless, and as always with Duncan, inspired!"
Adult Tickets $28.00, Children & Student Tickets $14.00
Discounted (and abbreviated) performances on Friday, February 28th at 9:15am and 12:15pm
Adult Tickets $10.00, Children & Student Tickets $6.00
For tickets, group sales or more information, call or email: 865-207-1954 (cheri@dancersstudioknox.com).
https://www.dancersstudioknox.com/
Bijou Theatre: Drew & Ellie Holcomb
Category: Music
THE YOU & ME TOUR
FRIDAY, FEB 28 • TWO SHOWS!
7PM & 9:30PM

Bijou Theatre, 803 S. Gay Street, Knoxville, TN 37902. Information/tickets: 865-522-0832, www.knoxbijou.com, www.ticketmaster.com
Nourish Knoxville: Winter Warmer Fundraising Dinner
Category: Culinary arts and Fundraisers
This year, Chef Brian Strutz of A Dopo Sourdough Pizza will be joining Chef Matt Gallaher (Emilia/Knox Mason) to create a meal inspired by locally-grown ingredients.

At The Standard Knoxville
6:30 - 7:30 pm: Enjoy cocktails by PostModern Spirits and beer by Balter Beerworks while bidding on unique silent auction items from East TN makers and growers. Take advantage of the photobooth provided by Poynter Photo Co.
7:30 - 9:30 pm: Seated Dinner
9:30 - 10 pm: Dessert by Wild Love Bakehouse
Tickets: https://bpt.me/4462286
Nourish Knoxville: 865-805-8687, https://nourishknoxville.org/
Oak Ridge Art Center: Art à la Carte
Category: Exhibitions & visual art, Free event and Lectures & discussions
Art à la Carte, the Art Center's brown bag luncheon and learning series, meets the fourth Friday in each month at 12 noon. While programs in the series may include artist or gallery talks, primarily we use films. Films focus on art history, museum collections, interviews with and/or demonstrations by various artists, and the creative muse or spirit. Programs are free and open to the public.
Oak Ridge Art Center, 201 Badger Avenue, Oak Ridge, TN 37830. Hours: Tu-F 9-5, Sa-M 1-4. Information: 865-482-1441, www.oakridgeartcenter.org
Knoxville Museum of Art: Alive After Five - Wild Women Don't Have the Blues
February 28, 2020
6-8:30 PM
Alive After Five is a unique live music series that takes place in the smoke-free, casually elegant setting of the Ann and Steve Bailey Hall in the Knoxville Museum of Art. There is a live band on stage, seating at tables, two cash bars, food from area restaurants, free freshly popped popcorn, and free parking. Audience members can enjoy listening to music, dancing, and browsing the museum's art galleries. Admission is $15 for general and $10 for museum members and college students with ID. Ages 17 and under are admitted free.
Knoxville Museum of Art, 1050 World's Fair Park Dr, Knoxville, TN 37916. Hours: Tuesday-Saturday, 10AM-5PM, Sunday, 1-5PM. Information: 865-525-6101, www.knoxart.org
Jubilee Community Arts: Kukuly and the Gypsy Fuego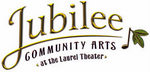 Category: Music
Vintage Jazz
Kukuly and the Gypsy Fuego is a Knoxville based acoustic ensemble that plays hot jazz inspired by the music of legendary French Gypsy guitarist Django Reinhardt, and jazz violinist Stéphane Grappelli. The bands extensive repertoire includes swing standards, ballads, bossa novas, tangos, waltzes, Latin songs and other vintage-jazz sources done in uniquely arranged styles. Playing everything from Django Reinhardt through Gerswhin and Antonio Carlos Jobim. The bands lineup includes guitarist and vocalist Kukuly Uriarte; violinist Seth Hopper; guitarist and vocalist David Bivens; drummer Kevin Kraft; soprano sax, flute and clarinet player Anna Helms and cello player Andy Bryenton.
Tickets: $15
Jubilee Community Arts at the Laurel Theater, 1538 Laurel Ave, Knoxville, TN 37916. Tickets (discounts apply to advance purchase, JCA members, students & seniors) available through http://www.brownpapertickets.com/producer/1118485, 1-800-838-3006 ext 1, and at the door. For information: 865-522-5851, www.jubileearts.org
Brothers Together Concert
February 28, 2020
7:00-8:30PM
Category: Fundraisers and Music
Knoxville Monologues
Category: Free event and Literature & readings
Presented by The Women's Coordinating Council of UTK
Knoxville Monologues is a performance showcase of longform art pieces centered around cultural identity. Open to submissions, they accept traditional prose monologues, visual art, music, poetry, and more, and are especially interested in pieces that express cultural identity and align with WCC's pillars of anti-racism, reproductive freedom, gender equity, and LGBTQ-inclusivity.
8pm in the Alumni Memorial Building. Info: kmckay5@vols.utk.edu
Clarence Brown Theatre: Hamlet
February 26, 2020 — March 15, 2020
Category: Theatre
REMAINING PERFORMANCES (March 13-15) CANCELLED
William Shakespeare's "Hamlet" will play in the Clarence Brown Theatre's Carousel Theatre February 26 - March 15, 2020. UT Faculty/Staff receive 20% off ticket prices. UT Students see the previews for FREE and the rest of the performances for $5, excluding Opening Night.
The Pay What You Wish Preview performance, where patrons can name their own price, will be held Wednesday, February 26th. Half of the proceeds from the Pay What You Wish tickets will benefit Friends of Literacy. Behind the Scenes Sunday will take place following the Sunday, March 1st matinee with a panel discussion tied into the themes of "Hamlet" and also the McClung Museum's "Visions of the End" exhibit as part of the College of Arts and Architecture's "Semester of the Apocalypse." A Talk Back with the actors will take place Sunday, March 8th following the matinee. The Open Captioned performance is Sunday, March 15th at 2:00 pm.
In the wake of his father's death, Hamlet finds both his personal and political worlds unimaginably changed. When his father's ghost demands vengeance, Hamlet must decide: submit or resist. Accept or avenge. Live or die.
"Hamlet" was written by Shakespeare sometime between 1599-1602. It is arguably one of his most famous tragedies. The lines from Hamlet's monologue in act three that begin "To be, or not to be..." have been studied and are widely known even amongst those that are otherwise unfamiliar with Shakespeare's work. Even in Shakespeare's own lifetime, "Hamlet" would have been performed multiple times and considered remarkably influential. Its appeal has not lessened over time.
John Sipes (Director) is a Professor in the Department of Theatre at the University of Tennessee. Before joining the UT faculty, he was a Director and the Resident Movement Director for the Oregon Shakespeare Festival for fifteen seasons. Prior to his residency at the Oregon Shakespeare Festival, John was a Director and Movement Director for the Illinois Shakespeare Festival for twelve seasons and served as the Festival's Artistic Director for five seasons. Directing credits include productions at the Clarence Brown Theatre, the Oregon Shakespeare Festival, the Milwaukee Rep, Shakespeare Santa Cruz, the Illinois Shakespeare Festival and others.
1714 Andy Holt Ave on the UT campus, Knoxville, TN 37996. For information: 865-974-5161, www.clarencebrowntheatre.com. For tickets: 865-974-5161, 865-656-4444, www.knoxvilletickets.com
Pellissippi State: Photography Student Showcase
February 24, 2020 — March 13, 2020
Category: Exhibitions & visual art and Free event
Featuring Pellissippi State Photography students, this exhibit displays different photography techniques and approaches with arresting results.
Hardin Valley Campus of Pellissippi State: 10915 Hardin Valley Road, Knoxville, TN 37932. Bagwell Center Gallery hours: M-F 9 AM - 9 PM. Information: 865-694-6405, www.pstcc.edu/arts