Calendar of Events
Thursday, February 13, 2020
Knoxville Jazz Orchestra: Jazz is for Lovers with Brianna Thomas
Category: Music
Brianna Thomas started turning heads with her precocious vocal abilities in her hometown of Peoria, Illinois while still in grade school. She had toured Europe before reaching her teens, and has since established a reputation as one of the most formidable singers in jazz. The New York Times declared that "Ms. Thomas has a strong voice and a big range, descended from Sarah Vaughan and Betty Carter and routed through Dianne Reeves, with clarity and confidence and a little dirt." Her debut appearance with the KJO is sure to be the perfect Valentine's treat for your special someone.
At the Bijou Theatre, 803 South Gay Street, Knoxville, TN, 37902. Knoxville Jazz Orchestra: 865-573-3226, www.knoxjazz.org
Jubilee Community Arts: Knoxville Square Dance
Category: Dance, movement and Music
Knoxville Square Dance, second Thursdays at the Laurel! With live old-time music by The Spring Lizards and calling by Stan Sharp and Leo Collins
Thursday, February 13
Thursday, March 12
Thursday, April 9
No experience or partner is necessary and the atmosphere is casual. No taps, please. Admission: $7 ($5 for students & JCA members). https://www.facebook.com/knoxvillesquaredance/
The Laurel Theater is located on the corner of 16th and Laurel Avenue in the historic Fort Sanders neighborhood of Knoxville near the UT campus. For additional information or photos call Toby Koosman at (865) 522-5851 or email concerts@jubileearts.org.
McClung Museum: Lecture: Foragers and Farmers of East Tennessee, 5000-1500 Years Ago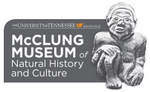 February 13, 2020
7:30 PM
Category: Exhibitions, visual art, Free event, History, heritage and Lecture, discussion, panel
Presented by Kandi Hollenbach, Associate Curator of Paleoethnobotany at the McClung Museum of Natural History & Culture and Assistant Professor for UT's Department of Anthropology.
Over the past five decades, UT archaeologists have systematically collected and analyzed plant remains from several significant sites in East Tennessee that span the transition from foraging to farming, providing one of the largest datasets in the eastern US. This talk will compare the plant, feature, and vessel assemblages from several Late Archaic and Early Woodland sites in upper East Tennessee, including the Tellico Project sites, Townsend, Nolichucky River, and Phipps Bend sites. These data will be used to discuss the larger economic and social influences and consequences of the adoption of cultigens in the region as hunter-gatherer-fisher peoples became farmers as well.
McClung Museum of Natural History and Culture, 1327 Circle Park Dr on the UT campus, Knoxville, TN 37996. Hours: Monday-Saturday, 9AM-5PM, Sunday, 1-5PM. Information: 865-974-2144, http://mcclungmuseum.utk.edu
2020 Citizens' Climate Education Southeast Regional Conference
Category: Classes, workshops and Science, nature
Welcome to the 2020 Citizens' Climate Education Southeast Regional Conference
Saturday 3/28, 8:30 a.m. to Sunday 3/29, 12:30pm
You are invited to the annual Citizens Climate Lobby (CCL) and Citizens Climate Education (CCE) Southeast Climate Conference! CCL and CCE provides education about the climate crisis that helps to build political will for our elected representatives to take effective action on climate change. Optimism and volunteer support has allowed us to achieve the impossible, including the introduction of bipartisan climate legislation in both the US House and US Senate in late 2018.
Our Regional Conference is an opportunity for newcomers and experienced members to come together, to learn, practice skills, inspire each other, network, and strategize in moving our country toward climate solutions.
There are limited student and low-income scholarships available for those who qualify. Please inquire at the contact email below.
For more information contact: Chet Hunt (chunt51@comcast.net).
Everyone is welcome, whether it's your first CCL/CCE experience or you're an experienced volunteer. The Southeast Region includes Alabama, Florida, Georgia, Kentucky, North Carolina, South Carolina, Tennessee, Virginia and West Virginia, but everyone is welcome no matter what state you are from.
Saturday 3/28, 8:30 a.m. - 5:00 p.m. to Sun 3/29, 8:30 a.m. - 12:30pm
University of Tennessee Conference Center - 600 Henley St, Knoxville, TN 37902.
Tickets: Early Bird (through March 8th): $50
Regular (March 9 - March 22): $65, Student: $20
Regular plus student scholarship: $70 with early registration and $85 for late registration
Registration closes 3/22/20
We will cover the Energy Innovation and Carbon Dividend Act H.R. 763, current Climate Science, Faith & Creation Care and Environmental Justice, what Engineers say about our Energy Future, creating Sustainable Cities and Car Optional Communities, various Training Workshops, ways to take action, and much more . . .
For the program details, please see our full schedule.
To register and for more information please see https://www.eventbrite.com/e/2020-citizens-climate-education-southeast-conference-registration-85727213403
Oak Ridge Art Center: Ebony Imagery XVII and John Allen: Beautiful Marks
February 8, 2020 — March 22, 2020
Category: Exhibitions, visual art, Fine Crafts and Free event
In the Galleries
February 8 through March 22, 2020

Artists Reception: Saturday, February 8, from 7 to 9 PM
Gallery Talk: 6:30 PM

The event is free and open to the public.
Oak Ridge Art Center, 201 Badger Avenue, Oak Ridge, TN 37830. Hours: Tu-F 9-5, Sa-M 1-4. Information: 865-482-1441, www.oakridgeartcenter.org
Art Market Gallery: Members Show - Red Unleashed
February 7, 2020 — March 1, 2020
Category: Exhibitions, visual art, Fine Crafts and Free event
First Friday Reception: February 7, 5:30 – 9 p.m.

Step out for love and paint the town crimson. Come and discover gift ideas various members of The Art Market Gallery created in wild and glorious red.
Art Market Gallery, 422 S. Gay St, Knoxville, TN 37902. Hours: Tu-Sa 11-6, Su 1-6. Information: 865-525-5265, www.artmarketgallery.net
Awaken Coffee: Exhibition by Peyton Tolleson
February 7, 2020 — March 1, 2020
Category: Exhibitions, visual art and Free event
Awaken Coffee will host Peyton Tolleson on February 7 from 6-9. Payton is a self-taught, local artist. She works primarily with acrylic paint and enjoys the challenge of painting reflective and translucent subjects with bold contrasts and bright colors. Her Bar Series will be on display for the month of February.
Come join us for some light refreshments, exciting art, and great coffee.
Awaken Coffee is a live music venue, espresso bar, craft beer & wine bar and organic restaurant in the heart of downtown.
Awaken Coffee, 125 W Jackson Ave, Knoxville, TN 37902. Hours: M-R 7 AM - 9 PM, F 7 AM - 10 PM, Sat 8 AM - 10 PM, Sun 2-8 PM. https://www.facebook.com/awakencoffeeoldcity/
C for Courtside: Infinity / Infinity / Perfect Vision
February 7, 2020 — February 29, 2020
Category: Exhibitions, visual art and Free event
C for Courtside is pleased to present a two person show featuring the work of Taylor Baldwin and Serra Victoria Bothwell Fels, curated by Eleanor Aldrich
The show opens Friday, February 7th at 7:00pm, and is free and open to the public.

Taylor Baldwin is a contemporary American sculptor, who also uses installation and video. He explores the space between visual legibility and cognition in his multi-media works. Taylor is on faculty at the Rhode Island School of Design.
Serra Victoria Bothwell Fels is a native of Knoxville and a contemporary site-specific sculptor who disrupts and transforms existing architectural spaces. Her work creates mystery in mundane or known spaces, questioning the border between the physical and imagined. Her solo show Beauty Surplus is on view at the Kohler Arts Center through May 2020.
Courtside is located at 513 Cooper Street, Knoxville, TN., 37917 below the Second Creek Bridge. For inquiries and to make an appointment to view - cforcourtside@gmail.com
www.cforcourtside.com
Follow the gallery on Instagram: @cforcourtside
Broadway Studios and Gallery: Gwyn Pevonka and Pam Hamilton
February 7, 2020 — February 29, 2020
Category: Exhibitions, visual art and Free event
Exhibition opens Friday February 7, 5:00-9:00.
Broadway Studios and Gallery, 1127 Broadway St, Knoxville, TN 37917. Hours: Fri-Sat, 10-6, by appointment, or when the "open" sign is illuminated. Information: 865-556-8676, www.BroadwayStudiosAndGallery.com
Phoenix Pharmacy Hallway Gallery: Exhibition by Tony Long
February 7, 2020 — February 29, 2020
Category: Exhibitions, visual art and Free event
Exhibition opens Friday February 7, 5:00-9:00.
A day with my son and his passion for steam engines; a view from the train, documenting the ride and the sites passing by.
Phoenix Pharmacy: 418 S Gay St, Knoxville, TN 37902
Tony Long <tony.tweek@gmail.com>
Art Guild at Fairfield Glade: Exhibition by Julie and Kay Ness
February 7, 2020 — February 28, 2020
Category: Exhibitions, visual art and Free event
Kay and Julie Ness are the Featured Artists for February 7, 2020, at the Art Guild at Fairfield Glade. They will be honored at the complimentary Fun and Wine Friday from 5:00 to 7:00 p.m., at the Plateau Creative Arts Center (PCAC) in Fairfield Glade (451 Lakeview Drive). Beverages and appetizers will be provided by Guild members.
Originally from Northern Ohio, Kay's profession was nursing. Yet she often searched for art classes that fulfilled her creative spirit. Pastels, watercolors, acrylics and graphite drawing workshops piqued her interests and enlivened her senses. Her repertoire also included classes in wood carving and paper and wood collage making.
Forty-two years ago, Julie was given a Kodak Instamatic camera and began capturing images of her goofy friends. With her second camera, a Pentax, she focused on photos of nature for the next 20 years. With her Canon digital camera, Julie now concentrates on macro flower photography: shooting the objects up close. The variety of shapes, colors and patterns of flowers are revealed and highlighted, changing them into abstract art.
This dynamic mother-daughter duo has used each other's art mediums as inspiration. Kay has drawn and painted Julie's photographic images. Julie has photographed Kay's creations. Recently, Kay and Julie have collaborated on a children's book. The phrase, "together is better", is an apt description of Kay and Julie Ness.
Join us on Friday, February 7, to meet Kay and Julie Ness and to view their art. The gallery filled with unique artwork by the Art Guild members will also be on display: drawings, paintings, cards, jewelry, stained glass creations and ceramic and wood items await your visit! All artwork on display is available for purchase. The winter hours of the PCAC are 10:00 a.m. to 2:00 p.m. The building is handicapped accessible.

Art Guild at Fairfield Glade at the Plateau Creative Arts Center, 451 Lakeview Drive, Fairfield Glade, TN 38558. Information: 931-707-7249, www.artguildfairfieldglade.net