Calendar of Events
Sunday, February 23, 2020
Knoxville Irish Society: Irish Language Class
February 23, 2020 — December 15, 2020
Category: Classes & workshops and History & heritage
The Knoxville Irish Society (Cumann Gaelach Knoxville) - a local community organization promoting Irish culture and uniting the Ireland enthusiasts - is organizing a new meánleibhéal (intermediate) Irish language course for 2020.

The class will meet once a week every Sunday from 12:30PM to 2:30PM (except federal holidays) in the community room at 3131 Morris Avenue NW (the City of Knoxville's public works center).

Due to the higher intensity of language study at meánleibhéal (intermediate) compared to bunleibhéal (beginner), the meánrang will occur over two years. Year 1 will run from February 2020 to December 2020 and Year 2 will run from February 2021 to December 2021. Each year of study will comprise two semesters. Tuition is $30 per semester. The first semester will also include a $55 fee for the student's own copy of Gaeilge Gan Stró! Lower Intermediate Level. The cost for the first semester will be $85, but each semester thereafter will be a total of $30 (fees subject to change by KIS Board). Upon successful completion of the meánrang, students will be awarded a certificate of completion and a fáinne airgid (silver fáinne).

All students must be members of the Knoxville Irish Society, which is free of charge. If you're not already a member, please go to www.knoxvilleirish.com/join and fill out the form (this form is in addition to the class registration one below). Class registration includes both years of study.
All students would need to have completed a bunrang or beginner level course before registering for the meánrang.

Please click this link and fill out the Google Form to enroll in the class. https://docs.google.com/forms/d/e/1FAIpQLScDRWWBxJnmT0SdCTDlg-eTsAc78ZTz0uyt4toxUkqqXUIvhw/viewform
If you have any questions or would like help, please email the meánrang instructor John McCaul (Seán Óg Mac Cathmhaoil), at john@knoxvilleirish.com.
Friends of Music and the Arts: Concert for Choir and Orchestra
Category: Free event and Music
Mass in G and Magnificat in C by Franz Schubert
Choirs of the Ascension
Episcopal Church of the Ascension, 800 S Northshore Dr, Knoxville, TN 37919. Information: 865-588-0589, www.knoxvilleascension.org
Circle Modern Dance: Auditions
Category: Auditions, Dance and Free event
Sunday, February 23, 2020 at 1 PM – 3:30 PM at The Emporium Center, 100 S Gay St, Knoxville, Tennessee 37902
Circle Modern Dance is celebrating our 30th anniversary in 2020! We're having a celebratory performance on August 8th and we want YOU to be a part of it.
Join us for a FREE open audition in place of our classes on Sunday, February 23 from 1pm-3:30pm. No dance experience necessary.
UT School of Music: Beethoven's Symphony No. 9 at the Tennessee Theatre
February 23, 2020
7:30 PM
Category: Music
We're excited to invite you to join us for the culminating event of the School of Music's Beethoven250 celebration as the UT Symphony Orchestra, choral ensemble, and student soloists present Beethoven's Symphony No. 9 on February 23 at 7:30 p.m. in the historic Tennessee Theatre!
604 S. Gay Street, Knoxville, TN 37902. Tickets: https://www1.ticketmaster.com/event/1B0058377F5250F9?brand=tennesseethtr
McClung Museum: Civil War Lecture Series, ""Ambrose Burnside: Knoxville's Liberator or Conqueror?"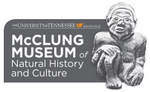 Category: Exhibitions & visual art, Free event, History & heritage and Lectures
After years of urging by President Lincoln, Union troops finally took Knoxville more than half-way through the war. Burnside emerged from failure as commander of the Army of the Potomac, to become a liberating hero to Unionists in East Tennessee. His command decisions determined Knoxville's fate in 1863-65.
Sunday, February 23 at 2:00pm to 4:00pm
McClung Museum of Natural History and Culture, 1327 Circle Park Dr on the UT campus, Knoxville, TN 37996. Hours: Monday-Saturday, 9AM-5PM, Sunday, 1-5PM. Information: 865-974-2144, http://mcclungmuseum.utk.edu
Smoky Mountain Blues Society: 2020 Membership Drive & Kick-off Concert
Category: Fundraisers and Music
Featuring Top Regional Blues Bands CRAWLSPACE & THE WESTSIDE CATS
At Bluetick Tavern / formerly Barley's, 128 W Broadway Ave, Maryville
4:00 PM - 7:00 PM
Our annual Membership Campaign Drive will begin on Sunday, February 23 with a great concert featuring CrawlSpace and The Westside Cats at Bluetick Tavern. Doors open at 3pm and music will begin at 4pm, until 7pm. The cost of the show is $7 for Active Members and $10 for non-members, with new membership and renewal purchase available at the door. We are so excited and proud to bring this awesome Blues entertainment to East Tennessee!
The campaign will conclude on April 12 at a special free members show at Bluetick Tavern, Maryville. Details to follow.
Info: SmokyMountainBluesSociety@gmail.com
Smoky Mountain Blues Society is a 501(c)3 non-profit organization based in the Greater Knoxville area and providing service throughout East Tennessee. Our mission is to preserve, promote and perpetuate Blues music and its Heritage; and, by so doing, to help foster unity among people of all ages, races, creeds, and economic levels. www.smokymountainblues.org
Sequoyah Birthplace Museum: Free Winter Lecture Series**
Category: Free event, History & heritage and Lectures
The Sequoyah Birthplace Museum, located at 576 Highway 360 in Vonore, is the state's only tribally-owned historical site. It was built to honor the Cherokee Sequoyah, who in 1821 created a Syllabary, or way of reading and writing the Cherokee language.
The Museum is hosting a free lecture series that delves into a variety of Cherokee topics.
Sunday February 23, from 2 to 3 p.m., Dawn Arneach, Interim Director of the Museum of the Cherokee Indian. Dawn will share about Genealogy in general, how to get started, if looking for Cherokee ancestry what resources there are. She has been with the MCI for over 6 years. She started doing genealogy in 2002, while working at the tribe's newspaper, The Cherokee One Feather. She also does storytelling, she has shared the storytelling stage with her father Lloyd Arneach Sr. at several storytelling venues.

The museum, located on Tellico Lake, features exhibits from various periods of Cherokee occupation in the Tennessee Overhill area. Its gift shop offers for sale many Cherokee and Native American crafts, jewelry, and books on Cherokee history and culture. These lectures are free and open to the public. For more information or in case of inclement weather in both TN and NC check our Facebook page and website at www.sequoyahmuseum.org or contact the museum at 423-884-6246.
Chancellor's Honors Program Film Series: The Spy Who Came In from the Cold**
February 23, 2020
3:30 PM
Category: Film and Free event
The Chancellor's Honors Program will kick off their Spring Film Series with The Spy Who Came In from the Cold (1965), shown by Dr. Martin Griffin of the Department of English. Adapted from the novel by John le Carre, the film is set during WWII, telling the story of a British spy sent to Germany for one last mission.
At John C Hodges Library, Lindsay Young Auditorium, 1015 Volunteer Blvd, Knoxville TN
CONTACT NAME
Rachel Gustafson
honorsga1@utk.edu
https://calendar.utk.edu/event/chancellors_honors_program_film_series_2519#.XkrTnWhKjcs
Scruffy City Orchestra: Third Annual Concerto Competition Auditions
February 22, 2020 — February 23, 2020
Category: Auditions, Kids & family and Music
Where: Maryville High School
Scruffy City Orchestra is accepting applications for auditions at its 3rd annual Concerto Competition Feb. 22 and 23, 2020 from 1-5 pm at Maryville High School. The competition consists of both Youth and Adult categories and is open to east Tennessee area musicians from grades 1-12 and adults up to age 25. A winner will be chosen from each category and will perform with the orchestra in its two spring concerts. Cost per applicant is $50, payable via PalPal online. All orchestral instruments and voice may apply; however, pianists are not eligible at this time. Application deadline is Feb. 21, 2020. Please visit www.scruffycityorchestra.com for more information and to register for the competition.
Theatre Knoxville Downtown: Barefoot in the Park
February 21, 2020 — March 8, 2020
Category: Theatre
SHOW TIMES: Thu: 8:00 pm, Fri: 8:00 pm, Sat: 8:00 pm, Sun: 3:00 pm
by Neil Simon
NOMINEE – 1964 Tony Award for Best Play
Paul and Corie Bratter are newlyweds in every sense of the word. He's a straight-as-an-arrow lawyer and she's a free spirit always looking for the latest kick. Their new apartment is her most recent find – too expensive with bad plumbing and in need of a paint job.
After a six-day honeymoon, they get a surprise visit from Corie's loopy mother and decide to play matchmaker during a dinner with their neighbor-in-the-attic, Velasco, where everything that can go wrong, does.
Paul just doesn't understand Corie, as she sees it. He's too staid, too boring, and she just wants him to be a little more spontaneous. Running "barefoot in the park" would be a start…
Theatre Knoxville Downtown, 800 S. Central Street, Knoxville, TN 37902. Information & tickets: 865-544-1999, www.theatreknoxville.com