Calendar of Events
Saturday, February 8, 2020
Oak Ridge Art Center: Ebony Imagery XVII and John Allen: Beautiful Marks
February 8, 2020 — March 22, 2020
Category: Exhibitions & visual art, Fine Crafts and Free event
In the Galleries
February 8 through March 22, 2020

Artists Reception: Saturday, February 8, from 7 to 9 PM
Gallery Talk: 6:30 PM

The event is free and open to the public.
Oak Ridge Art Center, 201 Badger Avenue, Oak Ridge, TN 37830. Hours: Tu-F 9-5, Sa-M 1-4. Information: 865-482-1441, www.oakridgeartcenter.org
Oak Ridge Playhouse: Anne of Green Gables
February 8, 2020 — February 9, 2020
Category: Kids & family and Theatre
Showtimes
Sat Feb 8, 2020 | 2:00PM
Sat Feb 8, 2020 | 5:00PM
Sun Feb 9, 2020 | 2:00PM
The Cuthberts are excited to meet the orphan boy they have adopted to help run their ancestral farm. But, much to their surprise, the orphanage has sent along a girl. An unforgettable character, the young, imaginative, and spirited Anne grows close to the Cuthberts and soon finds a new life while affecting the lives of everyone she meets.
YOUNG AUDIENCES
Oak Ridge Playhouse, 227 Broadway, Oak Ridge, TN 37830. Information and tickets: 865-482-9999, www.orplayhouse.com
GO! Contemporary Dance Works: Unsung Heroes
February 8, 2020 — February 9, 2020
GO! Contemporary Dance Works will present Unsung Heroes, a tribute to the Women of World War II. Audiences will have three opportunities to see this large-scale, in depth production that explores the contribution women played in the success of the Allied victory in the Second World War.
More than 400,000 American women filled the vast holes in the labor force, freeing men to fight. They performed office and clerical jobs in the armed forces, drove trucks, rigged parachutes, flew military aircraft, welded and riveted and served near the front lines where some were captured as POWs.
Director Lisa Hall McKee describes the performance as not only stimulating and stirring, but also historically educational. "These women gave up their husbands, sons, time, and some even their lives. There were countless stories of heroism. It is an honor to bring them to life on the stage through dance, not just showing their roles, but their courage and determination to contribute to the war effort."
GO! will use large screen projection behind the dancing, providing a historical and interactive display of actual film footage and photography, mixing the past with the present. Act one will focus on efforts in America with famous characters such as Rosie and the Riveters, W.A.C.S. and W.A.V.E.S., Nurse Army Corps, and an aerial display of the Women Air Force Service Pilots. Act two will turn to Europe, with an abstract representation of the Third Reich, a haunting portrayal of The Holocaust including Anne Frank high above the stage in her attic, and the energetic O.S.S. Spies featuring the sultry entertainer, Josephine Baker.
The performance will include over 60 dancers, both pre-professional and professional, seven innovative choreographers, historical costuming and a wide range of music to include favorites such as Max Steiner's "Mission to Moscow, Vera Lang's "We Will Meet Again," and Madeleine Peyroux's version of "La Vie en Rose." Dancers will be led by musical director Amy Porter in a cappella renditions of "Rosie the Riveter-Revisited" and "Oyf'n Piepenstock."
Show times are Saturday, February 8th at 2:00 and 7:30PM and Sunday, February 9th at 3:00PM at the Bijou Theatre, 803 S. Gay Street, Knoxville, TN 37902. Advance ticket prices range from $17-27. Complimentary tickets will be available to all active and veteran military personnel. Tickets
may be purchased by calling 865-539-2475 or online at www.gocontemporarydance.com.
Knoxville Symphony Orchestra: The Texas Tenors

Category: Music
The Texas Tenors
They are the most successful music act ever to appear on the hit television show "America's Got Talent" - with 4 studio albums, 2 PBS specials, and countless awards. Don't miss their Knoxville Symphony Orchestra debut!
Tickets and information: 865-291-3310, www.knoxvillesymphony.com
Knoxville Classical Guitar: Beijing Guitar Duo
Category: Music
Tickets: $20 adults/$5 students 12 to 18/Children under 12 free with adult admissions
Composed of guitarist Meng Su and Yameng Wang, the Beijing Guitar Duo has performed throughout Europe, Asia, and North America. This past season took them to countries such as Germany, Russia, Spain, Portugal, Denmark, Poland, China, Panama, and the United States. The duo has toured extensively with their mentor Manuel Barrueco, appearing in such countries as Germany, Finland, Spain, Russia, as well as the United States.
The Beijing Guitar Duo's performances and recordings have impressed the public with "an ability and artistry that exceeds their years." Their debut CD Maracaípe, received a Latin-GRAMMY nomination for the titled piece, which was dedicated to them by renowned guitarist/composer Sergio Assad. Their second CD, Bach to Tan Dun, has been widely noted for the world-premiere recording of Tan Dun's Eight Memories in Watercolor, specially arranged for the duo by Manuel Barrueco. A recording in trio, China West, with Maestro Barrueco was released in May 2014.
Concerts take place at Episcopal Church of the Good Samaritan, 425 North Cedar Bluff, Knoxville. Knoxville Classical Guitar: 865-694-4108, www.knoxvilleguitar.org
Knoxville Gay Men's Chorus: Lover's Masquerade
Category: Music
Pull out your most fabulous costume for "Lovers Masquerade." This year, our annual cabaret will be a masquerade ball filled with mystery and excitement. Start planning now to win the prize for best mask. Do not miss either of these fabulous nights!
Knoxville Gay Men's Chorus: (865) 255-5623, www.knoxgmc.org
Sundress Academy for the Arts: Fundraiser Reading for Mountain Access Brigade
Category: Fundraisers and Literature & readings
On Sunday, February 8, the Sundress Academy for the Arts is hosting a fundraiser reading for the Mountain Access Brigade, a Knoxville collective focused on decreasing the stigma around abortion and woman's reproductive experiences. The reading will include novelists, poets, memoirists, or something in-between—whose work highlights or focuses attention toward these complicated and often unspoken conversations.
The reading will be on Saturday February 8th, 2020 at 6pm at Union Ave Books, 517 Union Ave, Knoxville, TN 37902, with a portion of all proceeds benefiting the Mountain Access Brigade.
Sundress Academy for the Arts: 195 Tobby Hollow Ln, Knoxville, TN 37931, 865-560-6106, www.sundresspublications.com/safta
Knoxville Museum of Art: Winter Family Fun Day
February 8, 2020
11 AM - 3 PM
Category: Exhibitions & visual art, Festivals & special events, Free event, Kids & family and Music
Free and open to the public! Celebrating Beauford Delaney and James Baldwin: Through the Unusual Door
Experience a day of family fun with excitement, art activities, artist demos, door prizes, face painting, food for purchase, and more!
Knoxville Museum of Art, 1050 World's Fair Park Dr, Knoxville, TN 37916. Hours: Tuesday-Saturday, 10AM-5PM, Sunday, 1-5PM. Information: 865-525-6101, www.knoxart.org
Elvis 85th Birthday Celebration: Rockin' Thru the Years
Category: Music
Join us for an evening of outstanding entertainment on Saturday, February 8 at the Hudsplace Event Center located at 2110 E. Broadway, Maryville, TN. Show will begin at 7:00 PM.

The show will consist of Elvis tributes from the eras of 50's, '68 comeback, gospel & '70 concert eras performed by Ronnie Miller, Brandon E & Skylar Elvis. The show will also include some country music and the performed by Makenna Harmon.

To purchase tickets in advance call 865-684-6082. Tickets will also be available the day of the show at the ticket office. Reserved seats are $15 and General Admission are $10 (11-6 years old $5.00 and 5 and under are FREE).

Ronnie Miller is from Maryville, TN. He is a multi-award winning, professional Elvis Tribute Artist, entertainer, singer, and performer. Ronnie has won several local and national singing awards. He was inducted into National Elvis Organizations. He is also a Johnny Cash Tribute Artist as well as performs a wide variety of country & gospel entertainment.

Skylar Elvis is from Maryville, TN. Skylar is 4 years old. He developed the love of music at the young age of 2. Since then he has amazed many with his talent of singing Elvis songs as well as demonstrating the moves. He has captured the attention of individuals with his young talent. He had a video last year in 2018 go viral and within 1 year it has over 102,000 views and going international. He is a natural and has great stage appearance at his young age.

Brandon E is from Athens, TN. Brandon grew up surrounded by all of the music Elvis loved so much; blues, country, rock and gospel. Brandon developed a love for Elvis and his music at an early age. He has performed Elvis tributes in many venues all over the Southeast. Brandon has won many awards and accolades in his many years as an Elvis Tribute Artist. He most recently (2017) placed in the Smoky Mountain Elvis contest held in Pigeon Forge, TN.

Makenna Harmon is from Seymour, TN. She has a passion for traditional country music. She performs tributes to Loretta Lynn and Patsy Cline. She was named the 2018 Entertainer of the Year and Vocalist of the Year in traditional country music in the North American Country Music Association International. Makenna will open up the show with some country hits as well as Black Velvet and Walking in Memphis. For more information or to purchase tickets contact Missy Miller at (865) 684-6082 or tribute.entertainment@yahoo.com.
WDVX: Kidstuff Live with Sarah Pirkle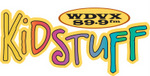 February 8, 2020
10-11 AM
Category: Free event, Kids & family and Music
The best way to give somebody a love and appreciation of their culture is to start 'em out when they're young. Hosted by Sean McCollough, Kidstuff on WDVX is a show full of great music that kids and kids at heart will love.
Tune in or join us. 89.9 | 102.9 | 93.9 | wdvx.com
Features Sarah Pirkle, plus Cruze Farm will be on site handing out ice cream and treats!
WDVX, 301 S. Gay Street, Knoxville, TN 37902. Information: 865-544-1029, www.wdvx.com
Create Your Own Monster Workshop at Dogwood Arts
February 8, 2020
10AM-12PM
Category: Classes & workshops
Create Your Own Monster Workshop at Dogwood Arts by Monsters Made with Love on Saturday, February 8, 2020!
Create your own perfectly imperfect fleece mini-monster with a self-love twist. This class is kid friendly and open to all ages. Children 7 and under should have a set of adult hands to help with tying knots and untangle dancing threads. No prior sewing experience needed, but even experienced sewers will enjoy what this workshop has to offer. All materials are included for this fun sewing activity.
Saturday, February 8, 2020, 10:00 AM – 12:00 PM.
Dogwood Arts, 123 West Jackson Avenue, Knoxville, TN 37902.
Tickets ($15 plus fees) at https://www.eventbrite.com/e/create-your-own-monster-workshop-at-dogwood-arts-tickets-89471629051.
Caturday Night Live! Variety Show & benefit
Category: Comedy, Free event and Fundraisers
Saturday, February 8, 2020 at 7pm at Hexagon Brewing Co., 1002 Dutch Valley Road. Ste. 101, Knoxville TN 37918
A variety show presented by True Grit Comedy and Chattanooga comedian Bridgette Martin, "Caturday Night Live!" is a comedy variety event geared toward raising funds for the Anderson County Animal Shelter. Featuring stand-up comedy from North Carolina comedians Drew Robertson and Tom Peters, as well as laughs with Bridgette and Knoxville comedians Knox by Night and Beth Tomkins, it's a night of laughs for folks who are feeling charitable and sociable at the same time. Free! Age 21 & up recommended.