Calendar of Events
Monday, February 3, 2020
Pellissippi State: Black History Month Celebrations
February 3, 2020 — February 28, 2020
7 PM
Category: Exhibitions & visual art, Festivals & special events, Film, Free event, History & heritage, Kids & family, Lectures & discussions, Literature & readings and Music
Pellissippi State Community College will celebrate the music and poetry of outstanding African-American artists by hosting the chamber music theatre work "Of Ebony Embers: Vignettes of the Harlem Renaissance" as one of its Black History Month events.
The work, which features one actor accompanied on stage by an instrumental trio, will be performed at 7 p.m. Friday, Feb. 21, at the Clayton Performing Arts Center on the college's Hardin Valley Campus, 10915 Hardin Valley Road. The performance is free and open to the public. "Of Ebony Embers," written by Akin Babatunde and performed by the Core Ensemble of Florida, examines the lives of African-American poets Langston Hughes, Countee Cullen and Claude McKay as seen through the eyes of the African-American painter and muralist Aaron Douglas.
"Black history is America's history," said Pellissippi State Access and Diversity Director Gayle E. Wood. "February allows us to highlight the numerous contributions African Americans have made to American history. We celebrate the diversity of this history through music, art, displays, literature, theatre, food and much more."
All events Pellissippi State has planned for Black History Month are free and open to the public:
• The Tom Johnson Jazz Combo and Knoxville's Soulful Sounds Revue will perform on the Hardin Valley Campus on Friday, Feb. 28 - the jazz combo at noon and the Celebration of the Music of Motown 6-9 p.m., both in the Goins Building College Center.
• The WordPlayers, a Knoxville-based company of Christian theatre artists, will present the one-act play "Jackie Robinson Steals Home" at 11:50 a.m. Friday, Feb. 21, on Pellissippi State's Magnolia Avenue Campus. The play should end at 12:45 p.m.
• African-American Read-Ins will be held on all campuses, celebrating the work of black authors: 8:45 a.m.-3:45 p.m. Feb. 18 at Division Street; 9 a.m.-4 p.m. Feb. 19 at Hardin Valley; 10 a.m.-2 p.m. Feb. 19 at Blount County; times to be determined Feb. 19 at Strawberry Plains; and 9 a.m.-2:30 p.m. Feb. 26 at Magnolia Avenue.
• Four "Monday Movies" will be shown on the Hardin Valley Campus, followed by discussions: "Mississippi Burning" on Feb. 3, "Selma" on Feb. 10, "The Hate U Give" on Feb. 17 and "Harriet" on Feb. 24. Each movie will be shown beginning at 12:30 p.m. in the Goins Building Auditorium with a discussion following in the Goins Building Cafeteria Annex.
Other Black History Month events include lunch with guest speaker Vrondelia (Ronni) Chandler, a Pellissippi State alumna and chief executive officer for Project GRAD Knoxville; opportunities to chat about "hot topics" with the Active Black Student Association; and student poetry displays. For more information about any of Pellissippi State's upcoming Black History Month events, visit www.pstcc.edu/events/black-history, or contact Wood at 865.539.7160 or gwood@pstcc.edu.
Hardin Valley Campus of Pellissippi State: 10915 Hardin Valley Road, Knoxville, TN 37932
Clayton Center for the Arts: Allen Monsarrat Exhibition**
February 3, 2020 — February 28, 2020
Category: Exhibitions & visual art and Free event
DENSO Gallery, 502 E Lamar Alexander Pkwy, Maryville, TN 37804
Artist Statement: In college I first studied architecture, but graduated with a BFA with a concentration in pottery. My first art career was as a studio potter in Friendsville, Tn for 25 years. That was followed by a career in decorative wall finishes, faux painting, cabinetry finishing and the occasional mural project. Never one to sit still, I turned my attention to fine art painting which has developed into a concentration on representational work, including photorealism, paintings intended to look like photographs.

My source material is from photographs I have taken. This allows me to carefully design my composition and have plenty of information to include as much detailed information as I chose. More importantly, as my reference source, it allows me to study the nuances of color, light and reflection and how it changes across a seemingly uniformly colored surface. But the image in paint can go beyond a printed image. Using translucent layers of paint I am able to build depth unachievable with ink on paper.
To counter my tendency towards too much realism I began working in pastels in 2018. Still representational work, but much more graphic, as the pastel pigments lie on top of the paper and on top of one another. They don't mix like paint. It is the eye and brain that do the blending.
There will be an artist reception February 28 from 6-8 pm
https://www.claytonartscenter.com/event/allen-monsarrat-exhibit/
Pellissippi State: Mindy Michelle Herrin
February 3, 2020 — February 21, 2020
Category: Exhibitions & visual art and Free event
This solo show displays the intricately detailed mixed media sculptural work of Mindy Michelle Herrin, an East Tennessee State University professor. Herrin's work incorporates metalwork, ceramics and painting into figurative sculpture.
Hardin Valley Campus of Pellissippi State: 10915 Hardin Valley Road, Knoxville, TN 37932. Bagwell Center Gallery hours: M-F 9 AM - 9 PM. Information: 865-694-6405, www.pstcc.edu/arts
Tennessee Theatre: Mighty Musical Monday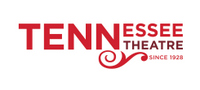 Category: Free event, Kids & family and Music
DOORS OPEN AT 11:30 AM
This is a free event! Make your Monday Mighty, Knoxville! Enjoy Mighty Wurlitzer organ performances by Freddie Brabson and special guest, Noelle Harb. Soprano Noelle Harb is a vivacious performer and passionate voice teacher in the Knoxville area. This is going to be such a treat!
Brown bag lunches consisting of a sandwich, chips, and a dessert may be purchased in the lobby for $5.00 while supplies last. Soft drinks, bottled water, popcorn, and candy will also be available for purchase.
Tennessee Theatre, 604 S. Gay Street, Knoxville, TN 37902. For information: 865-684-1200, www.tennesseetheatre.com
Knoxville Women's Expo
February 2, 2020 — February 3, 2020
Sat. 10AM-6PM, Sun. 11AM-4PM
Category: Festivals & special events and Health & wellness
Start the new year with a new you! The Knoxville Women's Expo will have more than 160 exhibits, fashion shows, beauty makeovers, demonstrations, special events and a variety of experts in the areas of Health, Fitness, Families, Finance, Career, Beauty, Home, Food & Entertaining and more. This exciting Expo will take place February 2-3, 2019 at the Knoxville Expo Center!
The hours are Saturday 10 - 6 & Sunday 11 - 4.
Admission is just $5, kids 12 and under free! Tickets may be purchased at the door or online at https://www.touchtheskyevents.com/tickets/
Email shannon@touchtheskyevents.com for more info!
Tennessee Stage Company: New Play Festival Table Readings
February 1, 2020 — March 1, 2020
Category: Free event, Literature & readings and Theatre
The 2020 New Play Festival includes three table readings, two staged readings and two full productions. Each table reading will include a discussion session afterwards with the cast, director and audience – and when possible - the playwright.
Christmas Reunion by Dennis Duff - A holiday story of a family struggling to reconnect and stay together despite themselves.
2/1 10:30 am Fountain City Library
2/29 1:00 pm Bearden Branch Library
3/1 2:30 pm Lawson McGhee Library
Goodbye Cruel World by John Babcock and Ted Westby - A black comedy of unrequited love and unexpected outcomes.
2/15 2:00 pm Bearden Branch Library
2/22 10:30 am Fountain City Library
2/29 2:30 pm Lawson McGhee Library
X's And O's by Taylor James Foster - A sci-fi tinged story of memory and reconnections set in an unknown future – or is a too well known past?
2/15 10:30 am Fountain City Library
2/29 10:30 am Lawson McGhee Library

Tennessee Stage Company: 865-546-4280 or visit http://tennesseestage.com/.
Arrowmont School of Arts and Crafts: Kim Mirus & Shanna Fliegel
January 29, 2020 — March 28, 2020
Category: Exhibitions & visual art, Fine Crafts and Free event
Incremental Signals is a two-person exhibit featuring the ceramic work of Shanna Fliegel and handwoven 2D pieces of Kim Mirus.
The works on view in Incremental Signals are keeping track of things: our rapidly changing climate, moments in our daily lives, damage, and memory.
With every stitch, Kim Mirus uses weaving to show us the data of what is happening near the North Pole due to climate change. Shanna Fliegel's narrative vessels tell us stories made from memory fragments, pieced together in an attempt at preservation.
These works demand our attention. They ask us to slow down and look, to consider the weight of our choices, and to notice what we remember. Individually, the works are showing us data, statistics, and information. Together, they are sending us signals.
For more information, visit arrowmont.org/incremental-signals-shanna-fliegel-kim-mirus/
Geoffrey A. Wolpert Gallery, Arrowmont School of Arts and Crafts. Gallery hours: M-R 8:30-5, Fri 8:30-4, Saturdays call ahead. Arrowmont School of Arts and Crafts, 556 Parkway, Gatlinburg, TN 37738. Information: 865-436-5860
Ewing Gallery: Unsustainable - a Planet in Crisis
January 9, 2020 — February 19, 2020
Category: Exhibitions & visual art, Fine Crafts and Free event
Opening reception: 5-7:30pm, Thursday, January 9th
The Ewing Gallery is pleased to present, Unsustainable: A Planet in Crisis – a group exhibition featuring artwork ranging in material, discipline, and execution that addresses the theme of planetary crises – climate change, the rise of disease and superbugs, world conflict and national instability, plastics in the ocean, gun violence, pollution of the waterways from mining, air pollution from use of fossil fuels, the opioid crisis, and species extinction.

Participating artists are:
Michele Banks https://www.artologica.net/
Brandon Ballengee, PhD https://brandonballengee.com/
Scott Chimileski, PhD + Roberto Kolter, PhD https://www.quantamagazine.org/the-beautiful-intelligence-of-bacteria-and-other-microbes-20171113/
Brandon Donahue https://brandonjaquezdonahue.com/home.html
Lorrie Fredette http://lorriefredette.com/
Yeon Jin Kim http://www.domesticmuseology.com/yeon-jin-kim
Pam Longobardi https://driftersproject.net/about/
Dan Mills http://abacus.bates.edu/~dmills/
John Sabraw http://www.johnsabraw.com/
Karen Shaw https://karenshaw100.com/

In conjunction with Unsustainable, artist and educator Pam Longobardi will be giving a public lecture on Thursday, January 23rd at 7:30pm on her work. Longobardi's lecture will be in McCarty Auditorium, room 109 of the Art + Architecture Building. A reception with the artist will follow in the gallery.
Pam Longobardi is an American contemporary eco artist and activist, currently living and working in Atlanta, Georgia. She is known internationally for sculptural works and installations created from plastic debris, primarily from marine and coastal environments, as a primary material. She is also a Professor of Drawing and Painting at Georgia State University. Longobardi's lecture is part of the University of Tennessee School of Art's Programming Committee Lecture Series.
Unsustainable - a Planet in Crisis was developed as part of the programming for UT's Apocalypse Semester and as a partner exhibition to Visions of the End at the McClung Museum.
The Ewing Gallery of Art and Architecture at the University of Tennessee, 1715 Volunteer Boulevard
Art and Architecture Building, Knoxville, TN 37996. https://ewing-gallery.utk.edu/
Ted Richards: The Brown Paper Project exhibition
January 4, 2020 — March 31, 2020
Category: Exhibitions & visual art and Free event
Opening reception Jan 12, 2-4 PM
Meet the artist, refreshments
The Gallery at the Rarity Bay Activity Center (2nd building on the right as you enter Rarity Bay), 150 Rarity Bay Parkway, Vonore, TN 37885
Free admission! Gallery hours: Mon 9-4, Tue 9-1, Wed-Fri 9-4
http://raritybayliving.com/ or 423-884-3020
TVUUC: Art by Alex Bonner and Medha Karandikar
December 19, 2019 — February 12, 2020
Category: Exhibitions & visual art and Free event
Reception Friday, Dec. 20, 6:00 to 7:30 pm. Artists' talks at 6:30 pm.
Art Exhibit at Tennessee Valley Unitarian Universalist Church, 2931 Kingston Pike, Knoxville, TN 37918. Free and open to the public, Gallery hours: 10 AM – 5 PM, Monday through Thursday and 10 AM – 1 PM, Sunday

Alex Bonner says, "To talk of your own work is to inevitably speak of oneself. What a collection of witches, blood-caked vultures and fruit-eating bats says about me, I'm not entirely sure. Certainly themes of folklore and mythology and animal imagery dominate my work." Bonner begins with rough scratchings of pen or pencil on paper, which he does not share. After many other attempts, his vision is realized and finalized in ink. Bonner's began drawing long ago, when his favorite media was a pen, and he has never cast it aside. After taking a class in printmaking at John C. Campbell Folk School, he warmed to the complexity and messiness of that medium. His undergraduate degree is in graphic design, and he is currently a graduate student in Landscape Architecture at the University of Tennessee.

Medha Karandikar brings to her work the colors and sensibilities of her home country, India. Some of her work is in a folk-art style from Western India that is a happy depiction of the daily life of simple folk. She has adapted that style to include unusual subjects and colors. Drawing is her strong suit, and the use of vivid colors is the hallmark of her paintings. Collage is a medium that Karandikar has explored extensively, and she says that her best work has always started with an absent-minded doodle. Karandikar is a self-taught artist working in multiple media and styles. Her work has been featured in several galleries in and around Knoxville as well as for ten years at James-Ben Gallery and Art Center in Greenville, TN. For more information, go to www.medhaonline.com
Zoo Knoxville: Kroger Discount Days
December 1, 2019 — February 29, 2020
Category: Kids & family and Science & nature
ZOO KNOXVILLE OFFERS $5 OFF WINTER ADMISSION
Kroger Discount Days offered December 1 through February 29, 2020
During Kroger Discount Days, guests can discover why winter is an enjoyable time to visit the zoo. Many animals, including red pandas, river otters, elephants, gorillas, red wolves, lions and tigers, enjoy the cooler temperatures. On days when the temperature drops below 40 degrees, some animals will be moved indoors, but visitors can still see most in their indoor viewing areas.
Discounted tickets can be purchased at the zoo ticket window during regular zoo hours and online at zooknoxville.org. Discounted admission tickets must be used by Feb. 29, 2020, and cannot be combined with any other promotion, discount, or coupon.
Zoo Knoxville, 3500 Knoxville Zoo Drive, Knoxville, TN 37914. Open every day except Christmas. Information: 865-637-5331, www.zooknoxville.org
Dogwood Arts: Art In Public Places
April 1, 2019 — March 10, 2020
Category: Exhibitions & visual art and Free event
Dogwood Arts Art In Public Places - Temporary Sculpture Exhibition
An exhibition of large-scale outdoor sculptures in downtown Knoxville, the McGhee Tyson Airport, Zoo Knoxville, and Oak Ridge. The annual rotating installation is one of many Dogwood Arts programs focused on providing access to the arts for everyone, promoting awareness of the strong visual arts community thriving in our region, and creating a vibrant and inspiring environment for residents and visitors to experience.
Sculpture installation will take place March 22-23, 2019.
Dogwood Arts, 123 W. Jackson Ave, Knoxville, TN 37902. Information: 865-637-4561, www.dogwoodarts.com