Calendar of Events
Saturday, February 1, 2020
Tennessee Stage Company: New Play Festival Table Readings
February 1, 2020 — March 1, 2020
Category: Free event, Literature & readings and Theatre
The 2020 New Play Festival includes three table readings, two staged readings and two full productions. Each table reading will include a discussion session afterwards with the cast, director and audience – and when possible - the playwright.
Christmas Reunion by Dennis Duff - A holiday story of a family struggling to reconnect and stay together despite themselves.
2/1 10:30 am Fountain City Library
2/29 1:00 pm Bearden Branch Library
3/1 2:30 pm Lawson McGhee Library
Goodbye Cruel World by John Babcock and Ted Westby - A black comedy of unrequited love and unexpected outcomes.
2/15 2:00 pm Bearden Branch Library
2/22 10:30 am Fountain City Library
2/29 2:30 pm Lawson McGhee Library
X's And O's by Taylor James Foster - A sci-fi tinged story of memory and reconnections set in an unknown future – or is a too well known past?
2/15 10:30 am Fountain City Library
2/29 10:30 am Lawson McGhee Library

Tennessee Stage Company: 865-546-4280 or visit http://tennesseestage.com/.
Oak Ridge Civic Music Association: Gypsy Quintet
Category: Kids & family and Music
Celebrating Our Past, Enriching Our Future during the 2019–2020 75th anniversary season
Oak Ridge Symphony Orchestra Concertmaster Karen Kartal presents Concertmaster & Friends featuring the Gypsy Quintet with guest composer and mandolin player Jeff Midkiff.
Concert includes a pre-concert talk free with ticket purchase.
At Oak Ridge Unitarian Universalist Church. Youth 18 & under attend all subscription concerts free through the Penny4Arts initiative and advertiser support. Visit www.ORCMA.org for repertoire and concert information, and call 865-483-5569 for more information and to purchase tickets (also available at the door, pending availability).
Knoxville Civic Auditorium: Nate Bargatze
Category: Comedy
Comedian, actor and writer Nate Bargatze will bring his Good Problem to Have tour to the Knoxville Civic Auditorium February 1, 2020.
Bargatze's comedy is both clean and relatable, evident in his six appearances on The Tonight Show Starring Jimmy Fallon following four appearances on Late Night with Jimmy Fallon. He appeared on Conan four times, was a recurring guest on @midnight, and had his own Comedy Central Presents in 2011. Off-screen, Bargatze was part of Jimmy Fallon's Clean Cut Comedy Tour, and has done live shows for the troops in Iraq and Kuwait five times. He regularly performs at Bonnaroo, SXSW, Oddball Comedy Festival, Sasquatch, Clusterfest, and the JFL Montreal Comedy Festival, where he's received critical acclaim multiple years in a row. Bargatze is also in production on a pilot for ABC, which he created and stars in.

Knoxville Convention Center, 701 Henley St, Knoxville, TN 37902. Information: 865-522-5669, www.kccsmg.com
Marble City Opera: Pinocchio: A Children's Opera
Category: Free event, Kids & family, Music and Theatre
Two performances - 11 AM and 2 PM
At Lawson McGhee Library, 500 W Church Ave, Knoxville, TN 37902
An operatic version of the children's literary classic, Pinocchio by Carlo Collodi, based on scenes from operas by W.A. Mozart, G. Donizetti, J. Offenbach, and G.B. Pergolesi.
Stepping into a new and unknown world, Pinocchio is deceived by Wolf and Cate and persuaded to disobey his father by skipping school in order to meet Dr. Dulcamara, a loathsome puppeteer. Realizing the puppet's value, Dulcamara holds Pinocchio captive, intending to have him perform with his miraculous mechanical doll, Olympia. Puppet and doll become friends, and when Dulcamara breaks Olympia in a fit of rage, Pinocchio runs home to admit his disobedience and ask his father's forgiveness. Accompanied by a policeman (and an optional chorus of children-police), Pinocchio and his dad lead the authorities to Wolf, Cat and Dulcamara, and the bad guys are run out of town. As Pinocchio resolves to always tell the truth and share his problems with trusted grownups, he and his father head home to repair Olympia and begin life anew as a family of three.
Tickets are free and may be reserved at the Facebook event pages: https://www.facebook.com/events/988886724786676/
https://www.facebook.com/events/458112994870780/
Contact: Kathryn Frady, Kathrynm@marblecityopera.com
Bijou Theatre: Scott Miller
Category: Music
Jubilee Community Arts: Zoe & Cloyd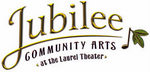 Category: Music
Bluegrass, klezmer, old-time and folk
Hailing from opposite ends of the Appalachian mountains, Zoe & Cloyd is renowned fiddler and vocalist Natalya Zoe Weinstein and award-winning songwriter, multi-instrumentalist, and vocalist John Cloyd Miller. Their show is as diverse as their upbringing: coming from a lineage of klezmer and jazz musicians, Natalya trained classically in her home state of Massachusetts before moving south in 2004. John, a twelfth generation North Carolinian and grandson of pioneering bluegrass fiddler, Jim Shumate, is a 1st place winner of the prestigious Chris Austin Songwriting Contest as well as an Artist Fellowship recipient for songwriting from the North Carolina Arts Council.

Long-time fixtures of the Asheville, NC music scene, Zoe & Cloyd's eagerly anticipated third studio album, I Am Your Neighbor, produced by Jon Weisberger, was released on Organic Records in September 2019. Their 2017 recording, Eyes Brand New, as well as their debut album, Equinox, both met with high praise and the pair have continued to gain momentum with their brand of "New Appalachian Music" at performances and festivals all across the country. Zoe & Cloyd delight audiences of all ages with soaring harmonies and heartfelt songwriting, seamlessly combining original bluegrass, klezmer, old-time and folk with sincerity and zeal. Bluegrass Unlimited Magazine agrees, proclaiming the pair a "a musical collaboration that demands to be heard."
Tickets: $15
Jubilee Community Arts at the Laurel Theater, 1538 Laurel Ave, Knoxville, TN 37916. Tickets (discounts apply to advance purchase, JCA members, students & seniors) available through http://www.brownpapertickets.com/producer/1118485, 1-800-838-3006 ext 1, and at the door. For information: 865-522-5851, www.jubileearts.org
The Mill& Mine: Yonder Mountain String Band
Category: Music
Yonder Mountain String Band with The Travelin' McCourys at the Mill & Mine,
Saturday, Feb. 1 2020.
8:00 PM (Doors 7:00 PM)
$25.00
Ages 18+
The Mill & Mine, 227 W. Depot Avenue, Knoxville, TN 37917. Tickets/information: http://themillandmine.com
UT Downtown Gallery: Artist in Residence Biennial
January 31, 2020 — March 7, 2020
Category: Exhibitions & visual art, Fine Crafts and Free event
The 2020 AIR Biennial will be a showcase of the work of our past 4 Artists in Residence at the UT School of Art.
Dana Lok - https://www.danalok.com/
Fox Hysen - https://foxhysen.net/
Tracy Thomason - https://www.marinaro.biz/tracy-thomason-2017
Caitlin MacBride - https://caitlinmacbride.com/index.html
Receptions will be Friday, February 7th and Friday, March 6th from 5-9pm at the Gallery.

The Artist-in-Residence Program was initiated in 1982. Each semester an invited resident artist teaches both undergraduate and graduate level courses in the Painting & Drawing curriculum. The AIR program is highly successful in making a direct connection to the marketplace of ideas that surrounds art centers such as New York City, Chicago, and LA. The AIR invited to campus represent a spectrum of current sensibilities in painting and drawing holding sway in the art world today.
UT Downtown Gallery, 106 S. Gay St, Knoxville, TN 37902. Hours: W-F 11-6, Sa 10-3. Information: 865-673-0802, http://web.utk.edu/~downtown
Flying Anvil Theatre: BOEING BOEING
January 31, 2020 — February 16, 2020
SEXY! OUTRAGEOUS! FUN!
BOEING BOEING – a farce by Marc Camelloti
Run 3 weeks – JANUARY 31 – FEB 16 (Pay What You Can Night – Thursday, Jan 30.)
This 1960's French farce adapted for the English-speaking stage features self-styled lothario Bernard, who has Italian, German, and American fiancées, each a beautiful airline hostess with frequent "layovers." He keeps "one up, one down, and one pending" until unexpected schedule changes bring all three to Paris, and Bernard's apartment, at the same time.
Shows are Thursday through Saturday at 7:30 and Sundays at 2:00. Tickets are $22 and $24, and students with an I.D. are $10.
Flying Anvil Theatre, 1300 Rocky Hill Road, Knoxville. Information: 865-357-1309, www.flyinganviltheatre.com
Gallery 1010: Squirm by Ashley Ekstrum
January 31, 2020 — February 2, 2020
Category: Exhibitions & visual art and Free event
Gallery 1010 is proud to present Ashley Ekstrum in her solo exhibition "Squirm." Using many materials such as shards of mirror, human hair, and oil paint, Ashley addresses the themes of love, obessession, beauty and vanity in her artworks. The show's opening reception will be Friday January 31, 2020 from 6pm-9pm. The show will be available for viewing the following Saturday and Sunday from 12pm-4pm.
Gallery 1010, 1150 McCalla Ave, Knoxville, TN 37917. Hours: Fri-Sun 12-4 PM, Fri 6-9 PM. Additional hours by appointment. Information: https://gallery1010.utk.edu/
15th annual Marco Manuscript Workshop: The Ends of Manuscripts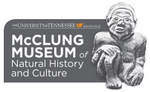 January 31, 2020 — February 1, 2020
5:30 PM
Category: Exhibitions & visual art, Festivals & special events, Free event and History & heritage
The fifteenth annual Marco Manuscript Workshop will take place Friday, January 31, and Saturday, February 1, 2020, at the University of Tennessee, Knoxville. The workshop is organized by Professors Maura K. Lafferty (Classics) and Roy M. Liuzza (English), and is hosted by the Marco Institute for Medieval and Renaissance Studies.
For this year's workshop, as a tribute to the 2020 McClung Museum exhibition Visions of the End (opening January 31), we will explore the theme "The Ends of Manuscripts." We take this theme in the broadest possible sense, including consideration of the "ends" of manuscripts – whether their physical boundaries (colophons and explicits, incomplete texts, extrapolated texts, lost or added leaves, booklets and bindings), their purposes (texts written for particular patrons or communities, texts written for devotional or polemical ends, texts written as responses to other texts, texts prepared for or directed at someone or something), their fates (where texts have ended up, in libraries or private collections, in bindings or trash bins, framed on walls or preserved in digital repositories), or their early coexistence with and gradual replacement by printed books. Like detectives at a crime scene, we often must work backward from the "ends" of a manuscript to its life and origins; in these origins there may even lie some intimations of the manuscript's future demise.
The workshop is open to scholars and graduate students in any field who are engaged in textual editing, manuscript studies, or epigraphy. Individual 75-minute sessions will be devoted to each project; participants will introduce their text and its context, discuss their approach to working with their material, and exchange ideas and information with other participants. As in previous years, the workshop is intended to be more like a class than a conference; participants are encouraged to share new discoveries and unfinished work, to discuss both their successes and frustrations, to offer both practical advice and theoretical insights, and to work together towards developing better professional skills for textual and codicological work
International House, Great Room, 1623 Melrose Place, Knoxville, TN 37996
https://calendar.utk.edu/event/15th_annual_marco_manuscript_workshop_the_ends_of_manuscripts
Waynestock 2020
January 30, 2020 — February 1, 2020
Category: Festivals & special events and Music
At Relix, 1208 N Central St, Knoxville, Tennessee 37917
On December 10, 2010, Andrew Bledsoe died suddenly, and the Knoxville music community was rocked by shock and grief.
Andrew was an active member of several local bands, but he was also the son of Wayne Bledsoe, long-time music scribe for the Knoxville News Sentinel who, since the 1980s, had helped hundreds of local musicians, artists and bands make a name for themselves. Some would go on to fame and fortune; others would toil on local stages on the weekends, working 40-plus hours during the week and giving everything they had to a handful of fans in smoky bars and clubs where the only notability they received was on the marquee or through the ink that Wayne gave them. It's not an exaggeration to say that the Knoxville music scene is what it is today thanks to Wayne Bledsoe.
So when his world crumbled, the scene stepped in to pick up the pieces. Over the course of a handful of weeks, we put together a music festival to benefit Wayne's family, but more importantly, to lift him up in love and solace and empathy. If you were there, you know it was magic. Over the next several years, Waynestock became an integral part of the yearly concert calendar around these parts, always returning to the same venue — Relix in Happy Holler — and always showcasing a broad spectrum of musicians who make this place so rich and beautiful. We've continued to raise money for individuals and organizations, but above and beyond the dollars that go to a good cause, we've put together what feels like a family reunion.
Ladies and gentlemen, it's our privilege to announce the lineup for Waynestock X. We'll return to Relix on January 30-February 1, and we hope you'll join us for what has to be experienced to be understood as one of the most special weekends in town. Tickets: $5 @ the door, each night.
WayneStock X Schedule:
Thursday
7: Quartjar
8: MARK
9: Ex-Gold
Friday
7. Mark Coram
8. Mia Daydream & Kami Astro
9. Con Hunley and Mic Harrison And The High Score (with a very special appearance by Scott Miller)
10. Thrift Store Cowboys
11. Melungeons
12. Psychotic Behavior
Saturday
6. Shayla McDaniel
7. Kevin Abernathy
8. The Pinklets
9. Senryu
10. Electric Darling
11. Finale