Calendar of Events
Sunday, March 22, 2020
Tennessee Theatre: Brian Regan
Category: Comedy
Sequoyah Birthplace Museum: Evolution of Cherokee Women's Roles Lecture**
Category: Free event, History, heritage and Lecture, panel
CANCELLED
The Sequoyah Birthplace Museum, located at 576 Highway 360 in Vonore, is the state's only tribally-owned historical site. It was built to honor the Cherokee Sequoyah, who in 1821 created a Syllabary, or way of reading and writing the Cherokee language. The Museum is hosting a free lecture series that delves into a variety of Cherokee topics.
Tyra Maney is an Eastern Band of Cherokee tribal citizen. She is from the Painttown and Big Cove Community and she currently resides in the Yellowhill Community. She is a Lead Cultural Specialist at the Museum of the Cherokee and specializes in Cherokee basketry, mainly focusing on the medium of white oak. Other areas of interest are pottery, woodcarving, twining, and traditional tattooing methods.
The museum, located on Tellico Lake, features exhibits from various periods of Cherokee occupation in the Tennessee Overhill area. Its gift shop offers for sale many Cherokee and Native American crafts, jewelry, and books on Cherokee history and culture. For more information or in case of inclement weather in both TN or NC check our Facebook page and website at www.sequoyahmuseum.org or contact the museum at 423-884-6246.
Smoky Mountain Storytellers Association: Life Enriching Stories**
Category: Free event, Kids, family and Literature, spoken word, writing
Smoky Mountain Storytellers Association Preserves the Rich Heritage of Oral Storytelling
Stories told have enriched mankind's life since the earliest days of civilization. Smoky Mountain Storytellers Roland Mote, Susan Fulbright, and Delmas Franklin will share some life enriching stories at the Bluetick Tavern (formerly Barley's) located at 128 W. Broadway Avenue in Maryville on March 22. Stories promise to be a humorous reflection of life, and the event is free. Storytelling will begin at 4:30 and continue until about 6 o'clock. All are welcome to come out to the Bluetick, order a drink and/or dinner, relax, enjoy the stories, and laugh. What better way to close out the weekend?
Roland Mote, Susan Fulbright, and Delmas Franklin are each experienced and gifted tellers of stories. Roland's stories draw upon the peculiarities and earthy humor gleaned from family oral history, 70 plus years of association with rural life, and "just something heard somewhere." Susan likes to tell traditional tales from around the world, stories based on historical characters and events, as well as her personal narratives. In addition, she might just tell an out and out lie. You never know what to expect from Delmas until his story begins to unfold. He has developed an extensive repertoire from his personal experiences as well as experiences of others he has shared life with over the years.
The Smoky Mountain Storytellers Association is a non-profit organization founded in 1994 and is devoted to preserving and advancing the art of oral storytelling. Members are folks who love telling, listening to, and rejoicing in a rich heritage of stories. There is a multitude of telling styles and genres among members. Traditional Appalachian tales, classical stories from foreign lands, contemporary fiction, and personal narratives are among the narratives shared as each story unfolds. For more information about the Smoky Mountain Storytellers Association and its events, visit www.smokymountaintellers.org. For more information about this event or the Smoky Mountain Storytellers Association, contact C. Roland Mote at 865-803-8753, or crmote@charter.net.
Jubilee Community Arts: 51st Jubilee Festival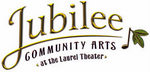 March 21, 2020 — March 22, 2020
Category: Festivals, special events, Kids, family and Music
CANCELLED
Features regional artists recognized as accomplished masters of older styles of fiddle, banjo, string bands, blues and historical ballads, as well as the annual Epworth Old Harp Singing.
6 PM doors, 6:30 PM shows nightly
Children's tickets may be eligible for the Penny4Arts program which provides for up to three children's tickets at $0.01 with advance ticket of adult ticket. Call 522-5851 to reserve.
The Laurel Theater is located on the corner of 16th and Laurel Avenue in the historic Fort Sanders neighborhood of Knoxville near the UT campus. Jubilee Community Arts, 1538 Laurel Ave, Knoxville, TN 37916. For information: 865-522-5851, https://www.brownpapertickets.com/producer/1118485
Free Spirit Theatre: The Cemetery Club
March 19, 2020 — March 22, 2020
Category: Culinary arts, food and Theatre
Postponed until June 4th -7th, 2020 due to the current situation with the Coronavirus.
Produced by Free Spirit Theatre Company
This play is about three Jewish widows who meet for tea and a visit to the cemetery once a month to pay respects to their husbands. But shouldn't they be moving on? Maybe begin dating again? Their hilarious banter is reminiscent of Steel Magnolias with an ending just as tender. The play is suitable for all ages.
Thu-Sat, dinner is at 6:00 PM and the show is at 7:30 PM. On Sunday, dessert is at 1:00 PM, and the show is at 2:00 PM.
At the Jubilee Event Center located at 6700 Jubilee Center Way, Knoxville, TN 37912. Tickets are available for dinner and the show or the show only at http://www.freespirittheatre.org/tickets.html. For more information contact freespirittheatre@mail.com.
Appalachian Arts Craft Center: Spring Porch Sale**
March 13, 2020 — March 27, 2020
Category: Exhibitions, visual art, Fine Crafts and Free event
The Appalachian Arts Craft Center located in Norris, TN will hold its Spring Porch Sale March 13 - March 27. The Porch Sale held each Spring features work from juried and nonjuried members of the Craft Center. It's an excellent time to shop for discounted artwork! The Porch Sale provides local artisans the opportunity to replenish their artwork for the remainder of the year.
The Appalachian Arts Craft Center is a nonprofit center with a mission to support arts and crafts in Appalachia through education, sales, and community involvement. The center is located at 2716 Andersonville Highway 61, Clinton, TN, one mile east of I-75 north at Exit 122. For more information, stop by the center, call 865-494-9854, or visit www.appalachianarts.net or Facebook.
Tennessee Stage Company: Amazing Graces
March 12, 2020 — March 22, 2020
Category: Theatre
CANCELLED
Tennessee Stage Company Presents its 25th Annual NEW PLAY FESTIVAL with a World Premiere Production of Amazing Graces by Lea McMahan
On a weekend trip to the Smokey Mountains, a family comes to realize that the insecurities and petty grievances that have been festering between them for years amount to nothing when confronted with real violence from outside the family.
At Historic Southern Railway Station, 306 W. Depot Avenue
Thursday – Saturday evenings at 8:00 pm
Sunday afternoons at 2:00 pm
Tickets are on sale now. Call (865) 546-4280 for tickets & reservations. General Admission is $15. We proudly participate in the Penny4Arts Program! http://www.tennesseestage.com
Rala: March First Friday Artist
March 6, 2020 — March 31, 2020
6:00-9:00PM Opening Reception
Category: Exhibitions, visual art, Fine Crafts and Free event
The March First Friday Artist at Rala will be Megan Wright of Thistle & Rope.
The opening will be March 6th from 6PM-9PM and the show will be up through the end of March.

Megan Wright of Thistle & Rope is a macrame artist based in Knoxville, TN. She combines traditional macrame techniques with modern lines to create contemporary fiber art pieces. She has been a lifelong creative, pursuing various mediums before falling in love with the organic and tactile nature of fiber art. Recently she's been exploring incorporating dried flowers, hand dyed silk, and other elements into her hangings to add texture and dimension. Please join us for a show opening and to meet the artist.
Rala: Regional and Local Artisans, 112 W. Jackson Ave, Knoxville, TN 37902. Information: 865-525-7888, https://shoprala.com. Instagram: @ShopRala
Art Market Gallery: Works by Ed Lewis & Pam Salyer
March 6, 2020 — March 29, 2020
Category: Exhibitions, visual art, Fine Crafts and Free event
First Friday Reception: March 6, 5:30 – 9 p.m.
Pam Salyer, Mixed Media
The infinite variances in color, texture and pattern of the natural world fascinate me, and I attempt to interpret and convey the relationship between these elements through mixed media collage. My latest series of work focuses on what we see when we look into flowing rivers and rocky streams, probing beneath the surface, freezing a moment in time. I build each collage with acrylic paint, paper and acrylic gels, layer by layer, creating new ways to consider the textures and colors of the natural world around us. I enjoy experimenting with different techniques and materials, always striving to push the boundaries of my art practice. Pamela is a Knoxville-based mixed media artist (pamelas2art@gmail.com).

Ed Lewis, Segmented Wood Turning
Ed Lewis mainly focuses on laminated and segmented wood turning. He states, "In combining different wood this way, the endless possibilities of design and color are achieved. I seldom use any dyes or stains, relying on the natural wood colors and grain to show through. I enjoy building of the complex blanks, as much as the turning of the final shape. Though my work is designed to be decorative, most of which can be used functionally." Ed is a woodturner, located in Seymour, TN (easttnwoodturning@gmail.com).
Art Market Gallery, 422 S. Gay St, Knoxville, TN 37902. Hours: Tu-Sa 11-6, Su 1-6. Information: 865-525-5265, www.artmarketgallery.net
Broadway Studios and Gallery: Renewal
March 6, 2020 — March 28, 2020
Category: Exhibitions, visual art and Free event
Open show juried for prizes by local juror/artist Kelli Sullivan
"Renewal" opens Friday March 6, 5:00-9:00 with awards at 6 PM.
Broadway Studios and Gallery, 1127 Broadway St, Knoxville, TN 37917. Hours: Fri-Sat, 10-6, by appointment, or when the "open" sign is illuminated. Information: 865-556-8676, www.BroadwayStudiosAndGallery.com
Awaken Coffee: Exhibition by Kimberlee Rose Smith
March 6, 2020 — March 28, 2020
Category: Exhibitions, visual art and Free event
Awaken Coffee will host an opening reception for artist Kimberlee Rose Smith Friday, March 6 from 6-9 pm. Kimberlee finds her inspiration from the beauty of nature She creates art in the hope of bringing joy and light to those who see her work.
Please join us for some amazing art, light refreshments and of course great coffee!
Awaken Coffee is a live music venue, espresso bar, craft beer & wine bar and organic restaurant in the heart of downtown.
Awaken Coffee, 125 W Jackson Ave, Knoxville, TN 37902. Hours: M-R 7 AM - 9 PM, F 7 AM - 10 PM, Sat 8 AM - 10 PM, Sun 2-8 PM. https://www.facebook.com/awakencoffeeoldcity/