Calendar of Events
Thursday, March 12, 2020
Tennessee Stage Company: Amazing Graces
March 12, 2020 — March 22, 2020
Category: Theatre
CANCELLED
Tennessee Stage Company Presents its 25th Annual NEW PLAY FESTIVAL with a World Premiere Production of Amazing Graces by Lea McMahan
On a weekend trip to the Smokey Mountains, a family comes to realize that the insecurities and petty grievances that have been festering between them for years amount to nothing when confronted with real violence from outside the family.
At Historic Southern Railway Station, 306 W. Depot Avenue
Thursday – Saturday evenings at 8:00 pm
Sunday afternoons at 2:00 pm
Tickets are on sale now. Call (865) 546-4280 for tickets & reservations. General Admission is $15. We proudly participate in the Penny4Arts Program! http://www.tennesseestage.com
WDVX: Spring Fund Drive
March 12, 2020 — March 20, 2020
Category: Festivals, special events, Fundraisers and Music
You can donate right now if you like. Click Here to donate & help keep the music going
https://wdvx.com/event/wdvx-spring-fund-drive/
LISTENER SUPPORTED COMMUNITY RADIO: We promote the cultural heritage of East Tennessee and the Southern Appalachian region with original programs showcasing live radio performance, under represented arts, and emerging and local talent. WDVX broadcasts on 89.9 FM, 102.9 FM in Knoxville and 93.9 FM Seymour/Kodak
Tel: 865-544-1029
Knoxville Choral Society: Stargazer
Category: Music
The Knoxville Choral Society begins the new decade by taking a step back to examine humankind's place in the vastness of the universe. The past meets the present both musically and textually in this concert, entitled Stargazer, where the Knoxville Choral Society begins to pull back the veil of centuries-old mysticism that surrounds the stars, planets, and the universe. Stargazer will feature music that takes a fresh and unusual approach to writing for choir. The concert will center around Ralph Vaughan Williams' 5 Mystical Songs and Ola Gjeilo's Sunrise Mass along with shorter choral works Seek Him That Maketh The Seven Stars by Jonathan Dove and Eric Whitcre's Lux Nova.
Take a journey among the stars with the Knoxville Choral Society under the baton of the Assistant Director, Andrew Duncan.
The Stargazer performance takes place Thursday, March 12, 2020, at 7:30 PM at Central Bearden Baptist Church, 6300 Deane Hill Dr., Knoxville, TN 37919. Tickets are $15. Tickets can be purchased at the door, from a choral society member or by visiting the Knoxville Choral Society website.
Knoxville Choral Society: 865-312-2440, www.knoxvillechoralsociety.org
Friends of Music and the Arts: Organ Recital
Category: Free event and Music
Carolyn Craig
Episcopal Church of the Ascension, 800 S Northshore Dr, Knoxville, TN 37919. Information: 865-588-0589, www.knoxvilleascension.org
Tennessee Theatre: Tommy Emanuel, Certified Guitar Player
Category: Music
TOMMY EMMANUEL, CGP
WITH SIERRA HULL
THURSDAY, MARCH 12 • 7:30PM
Tommy Emmanuel has achieved enough musical milestones to satisfy several lifetimes. Or at least they would if he was the kind of artist who was ever satisfied. At the age of six, he was touring regional Australia with his family band. By 30, he was a rock n' roll lead guitarist burning up stadiums in Europe. At 44, he became one of five people ever named a Certified Guitar Player by his idol, music icon Chet Atkins. Today, he plays hundreds of sold-out shows every year from Nashville to Sydney to London. All the while, Tommy has hungered for what's next. When you're widely acknowledged as the international master of the solo acoustic guitar, what's next is Accomplice One, an album of collaborations with some of the finest singers, songwriters and, yes, guitarists alive today – a list including Jason Isbell, Mark Knopfler, Rodney Crowell, Jerry Douglas, Amanda Shires, Ricky Skaggs, J.D. Simo, David Grisman, Bryan Sutton, Suzy Bogguss and many more.
Tennessee Theatre, 604 S. Gay Street, Knoxville, TN 37902. For information/tickets: 865-684-1200, www.tennesseetheatre.com, www.ticketmaster.com
Jubilee Community Arts: Knoxville Square Dance
Category: Dance, movement and Music
Knoxville Square Dance, second Thursdays at the Laurel! With live old-time music by The Spring Lizards and calling by Stan Sharp and Leo Collins
Thursday, March 12
Thursday, April 9
No experience or partner is necessary and the atmosphere is casual. No taps, please. Admission: $7 ($5 for students & JCA members). https://www.facebook.com/knoxvillesquaredance/
The Laurel Theater is located on the corner of 16th and Laurel Avenue in the historic Fort Sanders neighborhood of Knoxville near the UT campus. For additional information or photos call Toby Koosman at (865) 522-5851 or email concerts@jubileearts.org.
Bijou Theatre: Trey Kennedy
Category: Comedy
TREY KENNEDY
THE ARE YOU FOR REAL? TOUR
THURSDAY, MARCH 12 • 7PM

Bijou Theatre, 803 S. Gay Street, Knoxville, TN 37902. Information/tickets: 865-522-0832, www.knoxbijou.com, www.ticketmaster.com
UT Arboretum Society: Bear Crossing Signs
Category: Lecture, panel and Science, nature
The UT Arboretum will be presenting an interesting program on protecting the bears in East Tennessee by creating safe traffic crossing areas on Thursday, March 12, at 7:00PM.
TDOT recently installed new bear crossing signs on I-40 near the North Carolina line on a section often considered a death trap for wildlife. Jeff Hunter, senior program manager with National Parks Conservation Association in Asheville, will speak about his work to improve wildlife's ability to safely cross Interstate 40 in the Pigeon River Gorge on Thursday, March 12 at the UT Arboretum Auditorium, 901 S. Illinois Avenue on Oak Ridge at 7:00 p.m.
UT Arboretum Society information: 865-483-3571, http://utarboretumsociety.org/
Clayton Center for the Arts: Of Stones and Stars
Category: Kids, family and Music
Maryville College Concert Choir Spring Concert
March 12, 7:00 PM
$10 per ticket
Clayton Center for the Arts: 502 East Lamar Alexander Parkway, Maryville, TN 37804. Information/tickets: 865-981-8590, www.ClaytonArtsCenter.com
East Tennessee Historical Society: Knoxville's 1919 Race Riot: An Eyewitness Account**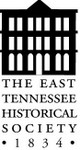 Category: Free event, History, heritage, Lecture, panel and Literature, spoken word, writing
In a Brown Bag lecture at noon on Thursday, March 12, author Marilyn Mascaro will share and discuss the recorded testimony of her grandfather who was an eyewitness to the Race Riot of 1919 in Knoxville. On August 30, 1919, a sense of foreboding hung over the city as word spread of an unruly mob forming with the intent of taking Maurice Mays from prison, threatening to "string up the prisoner" – little did they know, that he had been moved to Chattanooga for safe keeping. The young, black man was in jail pending trial for the murder of a young white woman. Eighteen-year-old Earl Layman witnessed these events and years later recounted them in a recording, now held by the family. And now, Earl's granddaughter, Marilyn Layman Mascaro, will share excerpts from the recording and from her research into the subject.
Marilyn Layman Mascaro holds undergraduate and graduate degrees in English from the University of Tennessee and is an Associate Professor of English at Roane State Community College. She has lectured throughout the region, is a published poet, and is currently writing a non-fiction book about Knoxville in the early twentieth century.
The lecture is free and open to the public and will begin at noon. Guests are invited to bring a "Brown Bag" lunch and enjoy the lecture. Soft drinks will be available.
East Tennessee Historical Society, 601 S. Gay Street, Knoxville, TN 37902. Hours: 9:00 a.m. to 4:00 p.m., Monday through Friday; 10:00 a.m. to 4:00 p.m., Saturday; and 1:00 p.m. to 5:00 p.m., Sunday. Museum admission is $5 for adults, $4 for seniors, and FREE for children under 16. Each Sunday admission is FREE to all and ETHS members always receive FREE admission. Information: 865-215-8824, www.easttnhistory.org
The Emporium Center: Victoria Phillips: A Place Within
March 6, 2020 — May 21, 2020
Category: Exhibitions, visual art and Free event
A reception will take place on Friday, March 6, from 5:00-9:00 PM as part of First Friday activities
A Place Within was created from a state of contemplation and exploration. It is an extension of the processes and ideas of previous works. In these paintings, I examine how each layer interacts with the next. There is a sense of sublime expression as I investigate the human condition. The frailties and hardships of humanity are reflected in the disruptive processes, as I reference the sublime spiritual aspects through the washes of pigments and the synergy found within the hues. Many of the paintings from this collection were created in Skopelos, Greece. The mountainous landscapes paired with the endless ocean views created an atmosphere of divine inspiration. The beauty and simplicity of the island are reflected in the mystical landscapes in this collection as the disruptive qualities allude to the universal human condition. Through exploring the transcendental qualities found in my processes and metaphorical connections, I aim to delineate a sense of hope while providing an environment that is conducive for a visceral experience.
Victoria Phillips graduated with a BA in Visual Arts in 2013 from Lee University in Cleveland, TN. She earned her MFA in Painting at Savannah College of Art and Design in 2019. She has been involved in numerous exhibitions throughout the U.S. as her private collectors continue to grow domestically and abroad. Phillips completed an artist in residency in Skopelos, Greece in 2019, giving her the opportunity to exhibit internationally. She resides in Atlanta, GA where she has a studio at Mutiny Artwrx. She is a part time Assistant Professor at Kennesaw State University and a full time Visual Arts Educator. For more information, visit www.victoriarosephillips.com, follow her on Instagram @victoria_rose_phillips, or find her on Facebook at www.facebook.com/victoriaphillipsart.
On display at the Emporium Center, 100 S. Gay Street, in downtown Knoxville. Exhibition hours are Monday-Friday, 9:00 AM - 5:00 PM. Information: (865) 523-7543 or www.knoxalliance.com.
The Emporium Center: Gary Monroe and Denise Stewart-Sanabria: Tableau Vivant
March 6, 2020 — May 21, 2020
Category: Exhibitions, visual art, Fine Crafts and Free event
A reception will take place on Friday, March 6, from 5:00-9:00 PM as part of First Friday activities
In this new exhibition entitled Tableau Vivant, Gary Monroe provides work from three of his series: The Serpent Handler Group, The Velvis Group and Comedy County Cocke, and Denise Stewart-Sanabria exhibits her plywood drawings and Contemporary Altars of Misappropriated Mythology.
Gary Monroe resides in Knoxville and has exhibited extensively throughout the US since the early 1980s. Predominately a representational artist, he often includes non-representational elements in the work. The work tends to include subjects from his native state of Tennessee such as Appalachian serpent handlers, Moon-shiners, and Elvis Presley. Monroe's work is held in numerous private and museum collections. He recently exhibited in Appalachia Now! An Interdisciplinary Survey of Contemporary Art in Southern Appalachia at the Asheville Art Museum. For more information, visit www.garymonroe.org.
Denise Stewart-Sanabria was born in Massachusetts and received her BFA in Painting from the University of Massachusetts/Amherst. She has lived in Knoxville since 1986. Sanabria paints both hyper-realist "portraits" of everything from produce to subversive jelly donuts. The anthropomorphic narratives often are reflections on human behavior. She is also known for her life size charcoal portrait drawings on plywood, which are cut out, mounted on wood bases, and staged in conceptual installations. She is a recipient of the 2019 Tennessee Arts Commission Individual Artist Grant for her work on wood. Her work is included in various museums, private, and corporate collections. She is represented by The Arts Company in Nashville, TN, Mitchell Hill in Charleston, SC, and District Arts in Fredrick, MD. For more information, visit www.stewart-sanabria.com or follow her on Instagram @denisestewartsanabria_.
On display at the Emporium Center, 100 S. Gay Street, in downtown Knoxville. Exhibition hours are Monday-Friday, 9:00 AM - 5:00 PM. Information: (865) 523-7543 or www.knoxalliance.com.