Calendar of Events
Saturday, March 7, 2020
Dragonfly Aerial Arts Studio: 9th Annual Circus Extravaganza
March 7, 2020 — March 15, 2020
Category: Dance, movement, Fundraisers and Kids, family
Ninth Annual Circus Extravaganza to Benefit Circus Programs for Knoxville Youth
The circus is coming to town, and you're invited! Young and old alike will enjoy Knoxville's Eighth Annual Circus Extravaganza, entitled "Enchantment Under the Sea," which benefits programming for Knoxville youth in the community. During the last eight years, over 2,000 audience members have gasped and cheered for Knoxville's hometown circus--Dragonfly Aerial and Circus Arts Studio (DFACAS)--as local talent perform daring and entertaining acts in the air and on the ground.
"The shows are always fun," says McLeod, "Not only do we get to present high quality entertainment for families, but we also create opportunities for at-risk kids to experience circus through our scholarship fund." According to McLeod, in the past year, over 50 local children benefited from the funds raised by last year's circus.
The Extravaganza, sponsored by WIVK, Tennessee Sports Medicine Group, and Tomato Head Restaurant, includes four performances at Dragonfly Aerial and Circus Arts Studio. You can catch a show at two different times across five days:
• Saturday, March 7 at 2:00 p.m.
• Saturday, March 7 at 7:30 p.m.
• Sunday, March 8 at 2:00 p.m.
• Friday, March 13 at 7:30 p.m.
• Saturday, March 14 at 2:00 p.m.
• Saturday, March 14 at 7:30 p.m.
• Sunday, March 15 at 2:00 p.m.
Tickets are $12 for adults and $10 for students or seniors. They are available for purchase at www.dfaas.com.
At Dragonfly Studios, 4506 Fennel Road, Knoxville, TN
Knoxville Symphony Orchestra: Symphony of Illusions with Michael Grandinetti

Category: Festivals, special events and Music
News Sentinel Pops Series - Acclaimed magician Michael Grandinetti will turn the Civic Auditorium into a symphony of illusions as he turns a tuxedo into a conductor, makes flowers bloom, and levitates 15 feet above the stage – all to the sounds of the Knoxville Symphony Orchestra.
At the Civic Auditorium. Tickets and information: 865-291-3310, www.knoxvillesymphony.com
Knoxville Museum of Art: L'Amour du Vin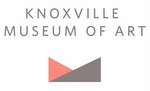 Category: Culinary arts, food, Exhibitions, visual art and Fundraisers
The finest food and wine event in Tennessee, the wine auction and dinner partners with Relais and Chateaux property Blackberry Farm to create a spectacular evening to remember. In its 17th year L'Amour du Vin has become one of Knoxville's most eagerly-anticipated evenings.
2020 Guest Chef Tory McPhail
EXECUTIVE CHEF, COMMANDER'S PALACE, New Orleans, Louisiana
2020 Vintner Ben McWilliams
Located on a 36-acre estate in the Middle Reach of the Russian River Valley on the famed Westside Road (just outside of Healdsburg), Arista is known for high-caliber Pinot Noirs and Chardonnay. Ben McWilliams, whose parents founded the winery, will be with us for LDV! He and his brother Mark are at the helm of the winery.
2020 Featured Artist Denise Stewart-Sanabria
Born in Massachusetts, Denise received her BFA in Painting from the University of Massachusetts/Amherst. Denise paints both hyper-realist portraits of everything from produce to subversive jelly donuts. The anthropomorphic narratives often are reflections on human behavior. She is also known for her life size charcoal portrait drawings on plywood, which are cut out, mounted on wood bases, and staged in conceptual installations. She is a recipient of the 2019 Tennessee Arts Commission Individual Artist Grant for her work on wood.
Knoxville Museum of Art, 1050 World's Fair Park Dr, Knoxville, TN 37916. Information: 865-525-6101, http://knoxartfoodandwine.com/
Oak Ridge Civic Music Association: 8th All-Day Music Festival, from Rock to Bach
Category: Festivals, special events, Kids, family and Music
Saturday March 7, 10:00 AM–8:00 PM features the special 8th ORCMA All-Day Music Festival, from Rock to Bach at Oak Ridge Unitarian Universalist Church. Enjoy music of all genres performed by 18 local and regional groups, featured on two stages. A silent auction and catered dinner top off the day. $15 Adult tickets; $12 in advance. Tickets for Youth 5-18 are $5. Families, $30. Dinner $50. Visit www.ORCMA.org for repertoire and concert information, and call 865-483-5569 for more information and to purchase tickets (also available at the door, pending availability).
15th Annual Shamrock Ball
March 7, 2020
7:00-9:00PM
Category: Fundraisers and Kids, family
The Town of Farragut and the Farragut Kiwanis Club host the 15th annual Shamrock Ball, a father-daughter dance, from 7-9 p.m. on March 7 at the Farragut Community Center. Advance tickets are $20 for a couple and $30 for a family; tickets at the door are $25 per couple and $35 per family. Tickets are on sale now through noon on Friday, Feb. 28. Proceeds benefit the Kiwanis Teen Driving Rodeo, Kiwanis Fresh Air Camp, and Farragut Community Center Equipment.
Visit farragutparksandrec.org and follow us on social media for more info about the Shamrock Ball.
Ijams Nature Center: Outdoor Gear Swap and Bike Collection Event
March 7, 2020
9 AM - 12 PM
Category: Festivals, special events, Kids, family and Science, nature
Now in its second year, Take Action! Big and Small Ways to Save the Planet is a four-week conservation series that focuses on the many different ways you can have a positive impact on the planet. Classes, workshops and other activities will show you how to conserve natural resources and reduce your carbon footprint. Cleanup events and volunteer workdays will help you care for the place we all call home. This year's lineup is going to be fun!
Do you have unused outdoor gear lying around the house? How about a bike you have outgrown? Give it a second life by selling or swapping it with someone else at an outdoor gear swap and bike collection event hosted by Ijams and River Sports Outfitters for Kickstand Bike Collective!
https://ijams.org/take-action-big-and-small-ways-to-save-the-planet/
Ijams Nature Center, 2915 Island Home Ave, Knoxville, TN 37920. Hours: Grounds and trails open during daylight hours. Call for Visitor Center hours. Information: 865-577-4717, www.ijams.org
Friends of Seven Islands State Birding Park: Weed Wrangle
Category: Science, nature
Looking for a reason to get out to the park more? Volunteer with the Friends! We plan on helping with many fun and rewarding events at the park and in the community this year, including:

• March 7, Weed Wrangle
• March 21, Spring Hike
• June 6, National Trails Day Hike
• September 26, National Public Lands Day Hike
• November 27, After Thanksgiving Hike

Volunteers will be needed to sign in participants, share info about the park, help with hikes, and more. http://www.friendsofsevenislands.com/
Historic Ramsey House: Leather workshop
March 7, 2020
10 AM - 12 PM
Category: Classes, workshops, Fine Crafts and History, heritage
Create and make your very own Ft. Ligonier moccasins in this hands-on workshop. Participants will receive start-to-finish instructions on how to make your own moccasins with long-time leather artist and expert instructor, Dave Adams. All materials are included in the ticket price. Participants will leave with hand-made moccasins made from naugahyde, which can then be used as a pattern to create leather moccasins. Tickets are $20 Members $15 (all supplies included). Seating is limited. Reservations must be made in advance.

Historic Ramsey House, 2614 Thorngrove Pike, Knoxville, TN 37914. Information: 865-546-0745, www.ramseyhouse.org
Jubilee Community Arts: Bill and the Belles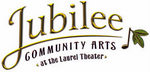 Category: Music
Early Country Music
With striking three-part harmonies and masterful instrumentation, Bill and the Belles skillfully breathe new life into the sounds of early country music. At the foothills of the Blue Ridge and the forefront of old time music, Bill and the Belles continue to further the music traditions of their region. From sentimental Southern ballads to the popular songs of Tin Pan Alley to regional fiddle breakdowns, a Bill and the Belles show is a celebration of the diversity country music once represented.
With a rapidly growing reputation throughout the Southeast, Bill and the Belles has shared the stage with many national acts, including Hot Rize, the Gibson Brothers, and Larry Sparks. They continue to play alongside America's top country and roots music artists as the resident band for the historic radio program Farm and Fun Time presented by Radio Bristol and the Birthplace of Country Music. In just a short time, Bill and the Belles have brought their show to the audiences of television and radio broadcasts, and several major festivals around the country.
Lifelong musicians Kris Truelsen, Helena Hunt, Kalia Yeagle, and Andrew Small bring to the stage an uplifting show unlike any other, full of humor, high spirits, and all-around revelry. It's clear this group shares a rare musical connection and deep love for the music, and their excitement is contagious. Bill and the Belles are hitting the road with fervor, eager to share their music with new audiences.

Tickets: $15
Jubilee Community Arts at the Laurel Theater, 1538 Laurel Ave, Knoxville, TN 37916. Tickets (discounts apply to advance purchase, JCA members, students & seniors) available through http://www.brownpapertickets.com/producer/1118485, 1-800-838-3006 ext 1, and at the door. For information: 865-522-5851, www.jubileearts.org
R&M Tribute Entertainment: Tributes to Country Legends
Category: Music
R&M Tribute Entertainment returns to Blount County, Hudsplace Event Center with a family friendly monthly show that includes tributes to Elvis, Loretta Lynn, Patsy Cline, Johnny Cash, Country, Gospel, Comedy and more.
Join us for an evening of outstanding entertainment with award winning entertainers on Saturday, March 7, 2020 at the Hudsplace Event Center located at 2110 E. Broadway, Maryville, TN. Show will begin at 7:00 PM.
The upcoming show will consist of Elvis tributes performed by Ronnie Miller, Brandon E & Skylar Elvis. The show will also include some country music performed by Makenna Harmon.
To purchase tickets in advance call 865-684-6082. Tickets will also be available at the door at 6:00 PM the night of the show. Reserved seats are $15 and General Admission are $10 (11-6 years old $5.00 and 5 and under are FREE).
For more information about our upcoming show schedule or to purchase tickets contact Missy Miller at (865) 684-6082 or tribute.entertainment@yahoo.com.
Knoxville Community Darkroom: Learn Color Darkroom Printing
Category: Classes, workshops and Exhibitions, visual art
We will show you step-by-step how to correctly make color prints in the darkroom. We will start at setting up your enlarger and print easel, discuss color theory and the print development process.
For this class, you must have a developed roll of 35mm or 120 C-41 process color film. Each class participant will have time to make a color 8x10 print during the class. KCD will provide the color paper needed for the class.
Pricing for this class is $40, there are 5 spots available. Please use the secure Paypal link to reserve your spot today! http://www.theknoxvillecommunitydarkroom.org/workshops/2020/3/7/learn-color-darkroom-printing
The Knoxville Community Darkroom, 126 Jennings Avenue, Knoxville, TN 37917. www.theknoxvillecommunitydarkroom.org
Museum of Appalachia: Employment Fair Open House**
Category: Festivals, special events and Free event
The Museum of Appalachia will host its second annual Employment Fair Open House as preparations are well underway for several spring events and the seasonal upswing in tourism activity. The Museum puts a passionate emphasis on its "Southern Hospitality", and will be looking for friendly, warm individuals who enjoy working with the public. Become part of a cohesive team and help make an important contribution to the preservation of Appalachian pioneer history.
The Open House will begin at 10am and continue to 12:00pm. Museum Staff will be on hand to conduct immediate interviews for openings in the Gift Shop, Groundskeeping, Museum Café and the Maintenance Department. Come a little early, bring your resume and fill out an application. Opportunities for full time, part time, permanent and summer positions will be on the roster. For an application, visit www.museumofappalachia.org
Museum of Appalachia, 2819 Andersonville Hwy., Clinton, TN 37716 (16 miles north of Knoxville at I-75, exit 122, then one mile east). Open every day except Thanksgiving and Christmas. Information: 865-494-7680