Calendar of Events
Sunday, August 2, 2020
East Tennessee Historical Society: Black & White, Knoxville in the Jim Crow Era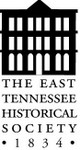 August 1, 2020 — February 1, 2021
Category: Exhibitions & visual art and History & heritage
Black & White, Knoxville in the Jim Crow Era featuring the stories of African American artists Beauford Delaney, Joseph Delaney, and Ruth Cobb Brice, with contributions by guest historian Robert J. Booker. The exhibition, which opened February 20, 2020, right before the Museum closed, has now been extended to provide visitors' access to this important part of East Tennessee's past.
The East Tennessee Historical Society (ETHS) desires all to stay healthy and with our re-opening we continue to work to help curb the spread of the highly contagious disease that is COVID-19. ETHS is following the guidelines within the Tennessee Pledge and has modified the Museum of East Tennessee History's visitor experience. We ask that all museum visitors support our community's health by observing these guidelines:
· Wear a mask or cloth face covering at all times (masks are available on site)
· Make regular use of the hand sanitizing stations located throughout the building
· Stay at least six feet away from anyone not in your household
· Follow one-way path markers
· Stay at home if you are sick
The Museum will close one hour early each day for enhanced cleaning. The hours, which are updated on our website are Monday – Friday 9 a.m. – 3 p.m.; Saturday 10 a.m. – 3 p.m.; and Sunday 1 p.m. – 4 p.m. Certain Museum features have also been modified to increase visitor safety. Examples are interactive exhibitions have been turned off, and seating has been removed to provide additional room for physical distancing.
East Tennessee Historical Society, 601 S. Gay Street, Knoxville, TN 37902. Information: 865-215-8824, www.easttnhistory.org
Tax-Free Weekend for Clothing & Back-to-School
July 31, 2020 — August 2, 2020
Category: Festivals & special events and Kids & family
Mark your calendars: Sales Tax Holiday benefits restaurants

For 2020 only, the Tennessee General Assembly has approved two sales tax holiday weekends to help Tennesseans save money and support the economy amid the COVID-19 pandemic.
The first tax-free holiday weekend focuses on clothing and other back-to-school items. It begins at 12:01 a.m. on Friday July 31 and ends 11:59 p.m. Sunday, Aug. 2. Qualifying items include clothing, school supplies, computers and other qualifying electronic devices. Certain price restrictions apply. Consumers must purchase items for personal use, not business or trade.
The second sales tax holiday weekend focuses on restaurant sales. It begins at 12:01 a.m. on Aug. 7 and ends 11:59 p.m. Sunday, Aug. 9. During this time the retail sale of food and drink by restaurants and limited service restaurants, as defined in Tenn. Code Ann. § 57-4-102, is exempt from sales tax.

For more information about the sales tax holiday weekends, visit www.tntaxholiday.com.
Knoxville Museum of Art: Virtual Cocktails & Conversation with Mary Campbell
July 21, 2020 — August 31, 2020
Category: Exhibitions & visual art, Free event and Lectures & discussions
A virtual lecture with UT Associate Professor of American Art History Mary Campbell
"I WILL NOT BE MOVED"
An exploration of the works related to Civil Rights leader Rosa Parks in the exhibition Beauford Delaney and James Baldwin: Through the Unusual Door. Professor Campbell entertains the idea of Parks as a type of self-portrait of Delaney and a way for him to express his inner thoughts.
Knoxville Museum of Art, 1050 World's Fair Park Dr, Knoxville, TN 37916. Information: 865-525-6101
https://knoxart.org/kma_events/virtual-cocktails-conversation-with-professor-mary-campbell/
Church Street UMC: Summer Lecture Series
July 12, 2020 — August 2, 2020
Category: Free event, History & heritage, Lectures & discussions and Science & nature
Church Street is delighted to host its annual Summer Lecture Series, in which scholars from diverse disciplines
connect their research and efforts to our faith and beliefs. These are online events and are free and open to the public. Join us ON ZOOM on Sundays, July 12, 19, 26 and August 2 at 6:30 pm.
Join us: https://bit.ly/lectures20 - Password: 12718.
Lineup of Speakers:
July 12, 6:30 pm: Rev. Dr. Charles Lomax Jr., Director of Community Empowerment, City of Knoxville - "Our Responsibilities as Christians and Voters in the Age of Black Lives Matter"
July 19, 6:30 pm: Dr. Erin Darby, Associate Professor of Religious Studies, and Dr. Robert Darby, Lecturer in the School of Art, University of TN Knoxville - "Baptizing Soldiers on the Roman Frontier: An Archeological Dig and the Early Christian Church in Jordan"
July 26, 6:30 pm: Rev. Dr. Brent Strawn, Professor of Old Testament and Professor of Law, Duke Divinity School - Topic TBA
August 2, 6:30 pm: Dr. Thomas Heffernan, Professor Emeritus of English, University of TN Knoxville - "'Take up the Cross and Follow Me': Early Christian Martyrs Die for Their Faith"
Historic Ramsey House: Vintage Baseball**
July 11, 2020 — August 9, 2020
Category: Festivals & special events, Free event, History & heritage and Kids & family
Join the fun while experiencing America's game as it was played in 1864. This free public event is enjoying its 7th season and Historic Ramsey House is proud to be a part of this historic reenactment. The players play by 1864 rules, wear period uniforms and our local Knoxville teams bear the names of actual teams that existed in Knoxville during that time. The Knoxville Holstons and Emmett's Machinists play other vintage league teams from around the state. The league has been in existence for 7 years and has grown from two teams to somewhere close to 15!
Saturday, July 11th Virtual!
6:00 pm: Knoxville Holstons vs Emmett Machinists
Sunday, July 26th
12:00: Farriers vs Knoxville Holstons
2:00: Farriers vs Emmett Machinists
Sunday, August 9th
11:00: Maroons vs Knoxville Holstons
1:00: Distillers vs. Knoxville Holstons
3:00: Distillers vs. Emmett Machinists

A local food truck will be on site to provide you with delicious eats! The 15% of the proceeds from the food truck sales help us to continue to bring this great educational event to our community. We encourage you to support these local food vendors throughout the season. Please bring a lawn chair an umbrella for shade and leave the coolers at home. Thank you!
Historic Ramsey House, 2614 Thorngrove Pike, Knoxville, TN 37914. Information: 865-546-0745, www.ramseyhouse.org
Tomato Head: Cityscapes and Organics - Photography by Terri Swaggerty
July 6, 2020 — September 7, 2020
Category: Exhibitions & visual art and Free event
On exhibition Downtown from July 6-August 2 and at the West location from August 4-September 7
Tomato Head, 12 Market Square (865-637-4067) and 7240 Kingston Pike, Suite 172 (865-584-1075), in Knoxville. http://thetomatohead.com
Art Market Gallery: Inna Nasonova Knox
July 3, 2020 — August 2, 2020
Category: Exhibitions & visual art and Free event
July Featured Artist: INNA NASONOVA KNOX
Her paintings are energy and time captured on a canvas. Inna Knox's vibrant colors and skillful use of a palette knife capture life and movement on the street. Her impressionistic oils sweep the viewer in, as if he or she were part of the scene.
Inna Nasonova was well known in St. Petersburg for her elaborate watercolor of The Church of the Savior on Spilled Blood. The magnificent painting was one of her top sellers with tourists. She grew up in Russia, attending the prestigious St. Petersburg Art University in interior design and selling paintings to pay her way through school. She later graduated from fashion design school and worked as a designer and seamstress for well-to-do women. But her path didn't end in Russia. When she immigrated to the U.S. in 2000, she experienced some things for the first time, including working with oils.
Now Inna Nasonova Knox is happily ensconced in her studio in the Knoxville area where she also conducts painting classes. Her famous cathedral, in oil, hangs in the hallway, but she has fallen in love with Knoxville's people and street scenes.
Art Market Gallery, 422 S. Gay St, Knoxville, TN 37902. Hours: Tuesday - Saturday 11-6, Sunday 1-6. Information: 865-525-5265, www.artmarketgallery.net and www.Facebook.com/ArtMarketGallery
Knoxville Museum of Art: Sculptural Objects from the KMA Collection
July 1, 2020 — February 1, 2021
Category: Exhibitions & visual art, Fine Crafts and Free event
This special display inaugurates the KMA's newly renovated Sarah Jane Hardrath Kramer Education Center, a multi-purpose space named in honor of the KMA's first director of education. We are taking advantage of current COVID-19 restrictions on large gatherings to use this event and classroom space to display a diverse selection of sculptural works, many small in scale, from the KMA collection. Some were acquired years ago and have been displayed many times, while others have rarely been shown or were recently acquired. Figurative works by Tennessee artists Bessie Harvey, Richard Jolley, and Red Grooms explore human life in all its struggles, timeless beauty, and satirical moments. Small objects by Henry Moore and John Himmelfarb reflect contrasting approaches to bronze. John Jordan, Jen McCurdy, and Brad Sells each explore the vessel as a sculptural form from distinct vantage points. Together, this selection reflects a broad cross-section of modern and contemporary art from East Tennessee and beyond as expressed in a variety of materials and techniques.
Knoxville Museum of Art, 1050 World's Fair Park Dr, Knoxville, TN 37916. Information: 865-525-6101, https://knoxart.org/exhibitions/sculptural-objects-from-the-kma-collection/
Knoxville Museum of Art: Re-Opening with Beauford Delaney and James Baldwin: Through the Unusual Door
July 1, 2020 — October 25, 2020
Category: Exhibitions & visual art, Free event and History & heritage
The Knoxville Museum of Art will reopen beginning Wednesday, July 1, 2020, with limited hours and extensive precautions to ensure the health and safety of visitors and museum staff.
Beauford Delaney and James Baldwin: Through the Unusual Door has been extended through October 25. The museum's permanent flagship exhibitions--Higher Ground: A Century of the Visual Arts in East Tennessee and Currents: Recent Art from East Tennessee and Beyond—have been reinstalled and refreshed!
Visitors will be welcomed with the following measures necessitated by the public health situation:
• The KMA will be open on a restricted schedule, Wednesday-Sunday 1-5pm. The museum will be closed on Mondays and Tuesdays. (The KMA will also be closed Saturday, July 4 for the Independence Day holiday.)
• Attendance will be limited to 25 visitors per hour and reservations will be required by signing up on www.eventbrite.com. Link is also available on www.knoxart.org.
• Visitors will access the museum via the June and Rob Heller Garden gate adjacent to the parking lot, enter the building on the lower level, and exit at street level (one-way route).
• Visitors will be asked to wear face coverings. Disposable masks will be available for visitors who need them.
• Cleaning and sanitizing in public areas will be greatly increased.
• Visitors will be asked to stay 6 feet apart.
For questions about the reopening, visitors can contact the museum at info@knoxart.org.
Beauford Delaney and James Baldwin: Through the Unusual Door
This exhibition of 50+ paintings, works on paper, and unpublished archival material examines the 38-year relationship between painter Beauford Delaney (Knoxville 1901-1979 Paris) and writer James Baldwin (New York 1924-1987 Saint-Paul-de-Vence, France) and the ways their ongoing intellectual exchange shaped one another's creative output and worldview.
Through the Unusual Door seeks to identify and disentangle the skein of influences that grew over and around a rich, complex lifetime relationship with a selection of Delaney's works that reflects the powerful presence of Baldwin in Delaney's life. The exhibition draws from the KMA's extensive Delaney holdings, public and private collections around the country, and rarely displayed papers held by the Delaney estate. KMA curator Stephen Wicks is organizing the exhibition, which is accompanied by a color-illustrated catalogue published by the University of Tennessee Press.
Knoxville Museum of Art, 1050 World's Fair Park Dr, Knoxville, TN 37916. Hours: Wednesday-Sunday, 1-5 PM. Information: 865-525-6101, www.knoxart.org