Calendar of Events
Saturday, August 15, 2020
Motus Knoxville Trail Run at Ijams Nature Center
Category: Festivals & special events, Health & wellness and Science & nature
Saturday, August 15, 2020 at 8 AM – 12 PM
At Ijams, 2915 Island Home Ave, Knoxville, Tennessee 37920
The Motus Trail Series moves to Knoxville, TN to bring one of the toughest and most exciting trail runs on the calendar. Only two miles from downtown, Knoxville's Urban Wilderness presents a unique urban playground for trail runners. Winding through the Urban Wilderness, participants will encounter plenty of rocks, roots, and climbing to test their grit. Motus Knoxville will take participants through five parks, featuring the old quarries and hills of East Tennessee with a perfect balance of neighborhood backyard feel.
Half Marathon Trail Race (13.1 Miles) and 4.6 Mile Trail Race
Farragut Business Alliance: Dog Daze IV
August 14, 2020 — August 16, 2020
Category: Festivals & special events, Free event and Kids & family
DOG DAZE IV @ Village Green Shopping Center, will be a 3 Day Festival of fun, food, shopping and competition, Friday August 14 through Sunday the 16th. SHOP FARRAGUT and Town of Farragut have teamed up with Smoky Mountain Dock Dogs (http://www.smokymountaindockdogs.com/) & Ricki's Pet Depot (http://rickispetdepot.com/ ) to bring a nationally sanctioned regional canine aquatics competition by DOCK DOGS INTERNATIONAL (http://dockdogs.com/). The festivities will take place in the Village Green Shopping Center parking lot, just south of Stein Mart and Planet Fitness, Friday August 14 through Sunday the 16th.
Smoky Mountain DockDogs is the local club that will be supporting this event. Club President Kaye Noble states; "Since the onset of the Covid Virus, many of our DockDog competitions have been cancelled. So, we are excited to host this event which has just been awarded "WILDCARD" status. As a wildcard, competitors will receive bonus points and the opportunity to go to the world championships in October. We expect teams from across the country to compete for those valuable points." Competitors love coming to the Dog Daze at Village Green event because of the atmosphere of the crowd, the local food trucks, and the level of competition this event brings. There will be over 300 jumps with 150 competitors. This event is one of the last national events in the South East so it has become very popular with the competitors. Smoky Mountain DockDogs will also conduct a silent auction which will benefit the B.A.A.R.K. foundation. B.A.A.R.K. is an organization that helps the DockDogs community in their time of need.
DockDogs® was established in 2000; its first event was at the ESPN 2000 Great Outdoor Games competition. This competition will attract dog owners from across the Southeast. Last year there were over 30 competitors and more than 5000 visitors during the sophomore effort of this soon to be annual Farragut event. Registrants will be able to gain qualifying points towards attendance at the World Championships in October. If you have never witnessed this – expect the unexpected! Learn more at http://www.dockdogs.com. First Utility District is a major sponsor supplying over 27,000 gallons of fresh Tennessee River water to fill the pool for the weekend.
The festivities will start on Friday afternoon with local dogs taking a "Pooch Plunge!" Area dog owners will have the opportunity to have their 'puppy' try a Dock-Dive! K9 Center of East Tennessee has underwritten The Plunge activity which will allow non-competitors to try the DockDog experience free of charge. Between 4 and 7pm, members of the Smoky Mountain DockDogs Club will assist area pet lovers with their introduction to the sport. Actual competitions will commence on Saturday at 9am and competition registrations have SOLD OUT.
Between qualifying rounds, spectators can shop the Village Green shopping center, visit the many merchant booths on-site, mingle with pet food suppliers, plus get food & drink at the Festival Tent while visiting many pet related vendor booths, local merchant showcases and displays.
THE ENTIRE WEEKEND IS FREE!
The final rounds of competition and award presentations will take place late Sunday afternoon.
Marble City Opera: I Pagliacci
August 13, 2020 — August 15, 2020
Aug 13-15 nightly at 7:30 PM
A dramatic tale of love and betrayal, Pagliacci revolves around a commedia del arte troupe. ... In an act of revenge, Tonio tells Canio that Nedda is having an affair like he suspected. During a performance, Canio confronts Nedda, and stabs her.
Starring:
John David Nevergall as Canio
Kathryn Frady as Nedda
Jesse Stock as Tonio
Ryland Pope as Sylvio
Blayne Ziegenfuss as Beppe
Stage Direction by: Keturah Stickann
Piano by: Brandon Coffer
Our production of I Pagliacci at the Tennessee Amphitheater has been approved by the City of Knoxville, including the Mayor. View the COVID Mitigation plan: https://131ea5be-2599-cf4c-14ef-b9ddcba3da5b.filesusr.com/ugd/d73bdd_ac84fa05fc92430d9edd915c5aa8bb68.pdf
The Tennessee Amphitheater, 963 World's Fair Park Drive, Knoxville, TN 37916
Marble City Opera: 646-217-1580, www.marblecityopera.com
Art Guild at Fairfield Glade: 11th Annual Judged and Juried Fine Art Show Opening Reception
August 7, 2020 — September 2, 2020
Category: Exhibitions & visual art, Fine Crafts and Free event
The public is cordially invited to the opening reception of the Art Guild at Fairfield Glade's Eleventh Annual Judged and Juried Fine Arts Show on Friday, August 7, from 5-7 p.m. at the Plateau Creative Art Center (PCAC), 451 Lakeview Dr. in Fairfield Glade. An assortment of beverages will be served at this free opening reception event including fine wine provided by the Stonehaus Winery.
The First National Bank of Tennessee is once again sponsoring the Art Guild's Judged and Juried Fine Arts Show. Cash prizes will be awarded to Best of Show, First Place, Second Place, and Third Place winners. Additional awards are being sponsored by the Art & Frame Shop, Century 21 Realty, Jerry's Artarama of Knoxville and Mr. John Anderson. The Judge for this year's event is Mr. David Butler, Executive Director of the Knoxville Museum.
Reception attendees can view the over 100 show entries and watch the presentations of ribbons and cash awards to the winning artists.
The Judged and Juried Fine Arts Show will feature all genres of art, and these items will be on display at the PCAC from Aug. 7 through Sept. 2. The gallery is open Monday through Saturday, 9 a.m.- 4 p.m.
Art Guild at Fairfield Glade at the Plateau Creative Arts Center, 451 Lakeview Drive, Fairfield Glade, TN 38558. Information: 931-707-7249, www.artguildfairfieldglade.net
Mighty Mud Studios: absorption by Jessie Van der Laan
August 7, 2020 — August 31, 2020
Category: Exhibitions & visual art, Fine Crafts and Free event
The socially distanced opening will be on Friday, August 7th, from 6-9pm.
The artist will show a series of drawings from the past two years, examining the simultaneous joys and burdens of motherhood, reflected through natural and artificial landscapes.
Put on your fanciest mask and join the artist!
www.jessievanderlaan.com
http://vacuumshopstudios.wordpress.com
Mighty Mud, 126 and 127 Jennings Avenue, Knoxville, TN 37917. Information: 865-595-1900, www.mightymudclay.com
Ijams Nature Center: Hummingbird Festival: Celebration of Wings
August 6, 2020 — August 27, 2020
Category: Classes & workshops, Festivals & special events, Free event, Kids & family, Lectures & discussions and Science & nature
Even a pandemic can't stop the migration of ruby-throated hummingbirds! If the hummingbirds are coming through East Tennessee, Ijams Nature Center is going to celebrate them…and all of the winged creatures that make this region so amazing! However, having just one day of festivities with hundreds of people packed in to hear speakers or shop in the marketplace wasn't wise, so it's going to be a little different this year: Ijams is celebrating our flying friends ALL MONTH LONG! Please join Ijams for the 2020 Ijams Hummingbird Festival: Celebration of Wings! You'll learn about all your favorite winged creatures, from ruby-throated hummingbirds and other backyard birds to moths, butterflies, bats and more! Space is limited and preregistration is required for every event. Ijams has put safety protocols in place to keep everyone safe. There's something for all ages, so make plans to join in the fun!

Aug. 6
• 10-11 a.m. Nature Nuggets: All About Wings
Aug. 7
• 6-8 p.m. Speaker Series: Marvelous Moths w/Kris Light
• 8-9 p.m. Night Program: Bat and Moth Walk and Talk
Aug. 14
• 6-8 p.m. Speaker Series: Powerful Pollinators w/Kris Light
Aug. 20
• 9-11 a.m. Little Creatures With Wings
• 9-11 a.m. Hummingbird Hike
• 10-11 a.m. Nature Nuggets: All About Wings
Aug. 21
• 6-8 p.m. Speaker Series: Monarch Migration w/Kris Light
• 8-9 p.m. Night Rambles w/Naturalists: Night Flyers
• 9-10 p.m. Family Campfire: Celebration of Wings
Aug. 22 A Day of All Things Wings!
• 7 a.m.-12 p.m. Behind-the-Scenes Bird Banding and Community Science Experience, Animal Encounters and More!
• 8-9 p.m. Night Rambles w/Naturalists: Night Flyers
• 9-10 p.m. Family Campfire: Celebration of Wings
Aug. 27
• 6-8 p.m. Speaker Series: Secrets of Backyard Birds w/Stephen Lyn Bales
NOTE: Programs may change based on COVID requirements issued by the State of Tennessee or City of Knoxville/ Knox County. Learn More and Register: https://www.ijams.org/ijams-hummingbird-festival
Tennessee Stage Company: Shakespeare Off the Square
August 6, 2020 — August 23, 2020
Category: Free event, Kids & family, Science & nature and Theatre
7:30 p.m. Thursday-Sunday, Aug. 6 - 23
ADMISSION IS FREE AS ALWAYS
A funny thing happened on the way to Shakespeare On The Square's Thirtieth Anniversary Season – we cancelled it! But we heard so often and so longingly from so many people "but it isn't summer in Knoxville without Shakespeare" that we came up with an alternate plan.
Instead of our usual season on Market Square we are going to the wide open space at Ijams Nature Center where there is a wonderful sloping hillside where an audience can watch the play while maintaining social distancing.
Keeping in mind size restrictions and safe practices we are presenting a very special five actor Much Ado About Nothing in which each actor will play three roles! It will be a highly stylized modern dress production in which our five actors will change characters mid scene and carry on conversations with themselves!
This production is being presented in collaboration with 70/30 Creative.
Much Ado About Nothing opens on Thursday, August 6, at the pavilion outside the visitors center at Ijams Nature Center. It continues through Aug. 23, a three week run rather than out usual five week run.
Admission is free. A donation basket will be passed with a $ 10.00 suggested donation. To help maintain audience size restrictions Ijams Nature Center, the Tennessee Stage Company and 70/30 creative ask that reservations be made prior to attending at www.ijams.org/Shakespeare.
Ijams Nature Center 2915 Island Home Avenue 37920
865-546-4280 or tennesseestage@comcast.net
Art Guild at Fairfield Glade: August Workshops & events
August 4, 2020 — August 28, 2020
Category: Classes & workshops, Exhibitions & visual art and Fine Crafts
Tue Aug 4, 10-12: Smorgasbord of Art: Fiber Art with Sally Neckvatal, $20
Fri Aug 7, 5-7: Opening Reception of the 11th Annual Judged & Juried Fine Arts Show, free
Tue Aug 11, 10-12: Paint Along with Sam Hill (watercolor demo class), $25
Fri Aug 14, 10-12: Basic ARTiE Training (short for ART in Electronics), free
Tue Aug 18, 9:30: Monthly Members Meeting on Zoom
Thu Aug 20, 9-12: Intermediate Alcohol Inks, with Pam Woodhouse, $35
Thu Aug 20, 1-4: Fundamentals of Making Chain Mail Jewelry, with George Gallant, $75
Wed-Fri Aug 26-28, 9-12: Trace Monotype Printmaking with Karen Shaw, $105
Wed Aug 26, 12-2: Life Drawing, with Dena Whitener, $5
Thu Aug 27, 1-4: Advanced Alcohol Ink Using Air, with Cindy Howson, $35
Fri Aug 28, 5-7: Paint and Wine with Barb Pelak, $25
Art Guild at Fairfield Glade at the Plateau Creative Arts Center, 451 Lakeview Drive, Fairfield Glade, TN 38558. Information: 931-707-7249, www.artguildfairfieldglade.net
East Tennessee Historical Society: Black & White, Knoxville in the Jim Crow Era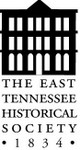 August 1, 2020 — February 1, 2021
Category: Exhibitions & visual art and History & heritage
Black & White, Knoxville in the Jim Crow Era featuring the stories of African American artists Beauford Delaney, Joseph Delaney, and Ruth Cobb Brice, with contributions by guest historian Robert J. Booker. The exhibition, which opened February 20, 2020, right before the Museum closed, has now been extended to provide visitors' access to this important part of East Tennessee's past.
The East Tennessee Historical Society (ETHS) desires all to stay healthy and with our re-opening we continue to work to help curb the spread of the highly contagious disease that is COVID-19. ETHS is following the guidelines within the Tennessee Pledge and has modified the Museum of East Tennessee History's visitor experience. We ask that all museum visitors support our community's health by observing these guidelines:
· Wear a mask or cloth face covering at all times (masks are available on site)
· Make regular use of the hand sanitizing stations located throughout the building
· Stay at least six feet away from anyone not in your household
· Follow one-way path markers
· Stay at home if you are sick
The Museum will close one hour early each day for enhanced cleaning. The hours, which are updated on our website are Monday – Friday 9 a.m. – 3 p.m.; Saturday 10 a.m. – 3 p.m.; and Sunday 1 p.m. – 4 p.m. Certain Museum features have also been modified to increase visitor safety. Examples are interactive exhibitions have been turned off, and seating has been removed to provide additional room for physical distancing.
East Tennessee Historical Society, 601 S. Gay Street, Knoxville, TN 37902. Information: 865-215-8824, www.easttnhistory.org