Calendar of Events
Thursday, August 6, 2020
Ijams Nature Center: Hummingbird Festival: Celebration of Wings
August 6, 2020 — August 27, 2020
Category: Classes & workshops, Festivals & special events, Free event, Kids & family, Lectures & discussions and Science & nature
Even a pandemic can't stop the migration of ruby-throated hummingbirds! If the hummingbirds are coming through East Tennessee, Ijams Nature Center is going to celebrate them…and all of the winged creatures that make this region so amazing! However, having just one day of festivities with hundreds of people packed in to hear speakers or shop in the marketplace wasn't wise, so it's going to be a little different this year: Ijams is celebrating our flying friends ALL MONTH LONG! Please join Ijams for the 2020 Ijams Hummingbird Festival: Celebration of Wings! You'll learn about all your favorite winged creatures, from ruby-throated hummingbirds and other backyard birds to moths, butterflies, bats and more! Space is limited and preregistration is required for every event. Ijams has put safety protocols in place to keep everyone safe. There's something for all ages, so make plans to join in the fun!

Aug. 6
• 10-11 a.m. Nature Nuggets: All About Wings
Aug. 7
• 6-8 p.m. Speaker Series: Marvelous Moths w/Kris Light
• 8-9 p.m. Night Program: Bat and Moth Walk and Talk
Aug. 14
• 6-8 p.m. Speaker Series: Powerful Pollinators w/Kris Light
Aug. 20
• 9-11 a.m. Little Creatures With Wings
• 9-11 a.m. Hummingbird Hike
• 10-11 a.m. Nature Nuggets: All About Wings
Aug. 21
• 6-8 p.m. Speaker Series: Monarch Migration w/Kris Light
• 8-9 p.m. Night Rambles w/Naturalists: Night Flyers
• 9-10 p.m. Family Campfire: Celebration of Wings
Aug. 22 A Day of All Things Wings!
• 7 a.m.-12 p.m. Behind-the-Scenes Bird Banding and Community Science Experience, Animal Encounters and More!
• 8-9 p.m. Night Rambles w/Naturalists: Night Flyers
• 9-10 p.m. Family Campfire: Celebration of Wings
Aug. 27
• 6-8 p.m. Speaker Series: Secrets of Backyard Birds w/Stephen Lyn Bales
NOTE: Programs may change based on COVID requirements issued by the State of Tennessee or City of Knoxville/ Knox County. Learn More and Register: https://www.ijams.org/ijams-hummingbird-festival
Tennessee Stage Company: Shakespeare Off the Square
August 6, 2020 — August 23, 2020
Category: Free event, Kids & family, Science & nature and Theatre
7:30 p.m. Thursday-Sunday, Aug. 6 - 23
ADMISSION IS FREE AS ALWAYS
A funny thing happened on the way to Shakespeare On The Square's Thirtieth Anniversary Season – we cancelled it! But we heard so often and so longingly from so many people "but it isn't summer in Knoxville without Shakespeare" that we came up with an alternate plan.
Instead of our usual season on Market Square we are going to the wide open space at Ijams Nature Center where there is a wonderful sloping hillside where an audience can watch the play while maintaining social distancing.
Keeping in mind size restrictions and safe practices we are presenting a very special five actor Much Ado About Nothing in which each actor will play three roles! It will be a highly stylized modern dress production in which our five actors will change characters mid scene and carry on conversations with themselves!
This production is being presented in collaboration with 70/30 Creative.
Much Ado About Nothing opens on Thursday, August 6, at the pavilion outside the visitors center at Ijams Nature Center. It continues through Aug. 23, a three week run rather than out usual five week run.
Admission is free. A donation basket will be passed with a $ 10.00 suggested donation. To help maintain audience size restrictions Ijams Nature Center, the Tennessee Stage Company and 70/30 creative ask that reservations be made prior to attending at www.ijams.org/Shakespeare.
Ijams Nature Center 2915 Island Home Avenue 37920
865-546-4280 or tennesseestage@comcast.net
East Tennessee Historical Society: Virtual Tour of The McKinney Center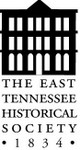 Category: Festivals & special events, Free event and History & heritage
Over the last several months ETHS staff have pivoted to developing virtual programs. We are holding live visits via Zoom and Facebook Live to tour historic sites around the region on every other Thursday. The next virtual tour is scheduled for Thursday, August 6 at 1 p.m. and will be visiting The McKinney Center at Booker T. Washington School in Jonesborough, TN.
East Tennessee Historical Society, 601 S. Gay Street, Knoxville, TN 37902. Information: 865-215-8824, www.easttnhistory.org
Knoxville Writers' Guild: The Music of Poetry
Category: Free event and Literature & readings
Join Keith Flynn in an exploration of line structure in poetry and the aspects of language that help create inventive rhythm and flow. Discover the power of the action verb and why imagination is more important than knowledge, and take part in exercises designed to make poems more dynamic and muscular on the page. Learn how to use the understanding of rhythm and music to jumpstart the creative process. Flynn will also discuss getting your work published and what an editor is looking for when choosing a poem.
Keith Flynn is the award-winning author of seven books, including six collections of poetry, most recently Colony Collapse Disorder (Wings Press, 2013) and The Skin of Meaning (Red Hen Press, 2020) and a collection of essays, entitled The Rhythm Method, Razzmatazz and Memory: How To Make Your Poetry Swing (Writer's Digest Books, 2007). From 1984-1999 he was lyricist and lead singer for a nationally acclaimed rock band, The Crystal Zoo. He is currently touring with a supporting combo, The Holy Men, whose album, LIVE at Diana Wortham Theatre, was released in 2011. His award-winning poetry and essays have appeared in many journals and anthologies around the world. He has been awarded the Sandburg Prize for poetry, a 2013 NC Literary Fellowship, the ASCAP Emerging Songwriter Prize, the Paumanok Poetry Award, and was twice named the Gilbert-Chappell Distinguished Poet for North Carolina. Flynn is founder and managing editor of The Asheville Poetry Review, which began publishing in 1994.
As always, programs are free, but you must register by midnight on Wednesday, August 5 to receive the link.
https://knoxvillewritersguild.org/events/aug2020program
YMCA Charity Golf Tournament at Avalon
Category: Fundraisers
TEE IT UP FOR THE Y!
Don't miss the Downtown Y's Inaugural Golf Tournament! Proceeds support our local community through the YMCA's Annual Campaign.

Avalon Country Club, Lenoir City, Tennessee

11:30 am - Lunch
1:00 pm - Shotgun Start
Entry Fees: • $100/player • $400/team

To register a player, team, or inquire about sponsorship opportunities, please email Jared Daugherty at jdaugherty@ymcaknoxville.org.
PechaKucha Night Knoxville Volume 36A
Category: Exhibitions & visual art, Free event, Lectures & discussions and Music
LIVE VIRTUAL PECHAKUCHA NIGHT
THURSDAY AUGUST 06 @ FACEBOOK LIVE
Live Feed | 7:45 Presentations | 8:00
// Abram Hanford | Architectural Antics
// Alyssa Coffin | alyssacoffinart.com
// Molly & Ben Conaway | Burwell Gardens
// Amy Gibson | All Women Vote
// Todd Steed | Improvisations To Go
// Valerie Franklin | nomanash.com
// In lieu of donations at the door, we encourage you to support a current or past presenter during this time.
Knoxville Entrepreneur Center: The Freelance Business Blueprint Webinar
Category: Classes & workshops and Free event
If you've ever thought about making extra money as a freelancer, then keep reading.
We're excited to introduce you to Austin L. Church, a freelance writer and brand consultant who has consistently earned six figures. His Freelance Business Blueprint distills 11 years' worth of wins, insights, and avoidable mistakes into a clear step-by-step plan.
Here's what you will learn in this live training:
Which things help you quickly get traction as a freelancer (and which things seem urgent but are really distractions)
How to package up your skills as valuable outcomes and pick a specific market or niche
The fool-proof way to develop a value proposition and strong messaging for your target audience
12 different ways that you can find clients and keep marketing sane and simple
How to set your freelance rates so that you feel great about what you're earning
Austin will also send you away with printable worksheets and a 6-video course for free. If you're wanting to build (or rebuild) a profitable freelance business from the ground up, register today!
12:00 PM – 1:30 PM EDT
https://www.eventbrite.com/e/the-freelance-business-blueprint-webinar-tickets-114983599040
Art Guild at Fairfield Glade: August Workshops & events
August 4, 2020 — August 28, 2020
Category: Classes & workshops, Exhibitions & visual art and Fine Crafts
Tue Aug 4, 10-12: Smorgasbord of Art: Fiber Art with Sally Neckvatal, $20
Fri Aug 7, 5-7: Opening Reception of the 11th Annual Judged & Juried Fine Arts Show, free
Tue Aug 11, 10-12: Paint Along with Sam Hill (watercolor demo class), $25
Fri Aug 14, 10-12: Basic ARTiE Training (short for ART in Electronics), free
Tue Aug 18, 9:30: Monthly Members Meeting on Zoom
Thu Aug 20, 9-12: Intermediate Alcohol Inks, with Pam Woodhouse, $35
Thu Aug 20, 1-4: Fundamentals of Making Chain Mail Jewelry, with George Gallant, $75
Wed-Fri Aug 26-28, 9-12: Trace Monotype Printmaking with Karen Shaw, $105
Wed Aug 26, 12-2: Life Drawing, with Dena Whitener, $5
Thu Aug 27, 1-4: Advanced Alcohol Ink Using Air, with Cindy Howson, $35
Fri Aug 28, 5-7: Paint and Wine with Barb Pelak, $25
Art Guild at Fairfield Glade at the Plateau Creative Arts Center, 451 Lakeview Drive, Fairfield Glade, TN 38558. Information: 931-707-7249, www.artguildfairfieldglade.net
Zoo Knoxville: Zoo Camp
August 3, 2020 — August 14, 2020
Category: Classes & workshops, Kids & family and Science & nature
Two More Week of Zoo Camp!
School was delayed, so why not keep the summer fun going! We've added two more weeks to the Zoo Camp schedule: August 3rd-7th and August 10th-14th. For these two weeks some of the camp sizes will be smaller, so camps may fill quickly.
Zoo day camps are perfect for children who have an interest in animals, science and FUN. Camp activities include animal interactions, games, crafts, fun activities, and excursions through the zoo.
We know you have questions about our COVID-19 protocols to keep our campers safe.
Zoo Knoxville will be following CDC guidelines for daycares and following the guidance of Knox County Health Department. These measures include increased hand washing/sanitizing throughout the day and increased cleaning and disinfecting of frequently touched surfaces. Classrooms will be disinfected daily and camps will be kept separate from each other. All camp staff and campers will be screened for symptoms of COVID-19 each day before being allowed to attend camp.
East Tennessee Historical Society: Black & White, Knoxville in the Jim Crow Era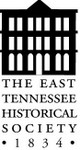 August 1, 2020 — February 1, 2021
Category: Exhibitions & visual art and History & heritage
Black & White, Knoxville in the Jim Crow Era featuring the stories of African American artists Beauford Delaney, Joseph Delaney, and Ruth Cobb Brice, with contributions by guest historian Robert J. Booker. The exhibition, which opened February 20, 2020, right before the Museum closed, has now been extended to provide visitors' access to this important part of East Tennessee's past.
The East Tennessee Historical Society (ETHS) desires all to stay healthy and with our re-opening we continue to work to help curb the spread of the highly contagious disease that is COVID-19. ETHS is following the guidelines within the Tennessee Pledge and has modified the Museum of East Tennessee History's visitor experience. We ask that all museum visitors support our community's health by observing these guidelines:
· Wear a mask or cloth face covering at all times (masks are available on site)
· Make regular use of the hand sanitizing stations located throughout the building
· Stay at least six feet away from anyone not in your household
· Follow one-way path markers
· Stay at home if you are sick
The Museum will close one hour early each day for enhanced cleaning. The hours, which are updated on our website are Monday – Friday 9 a.m. – 3 p.m.; Saturday 10 a.m. – 3 p.m.; and Sunday 1 p.m. – 4 p.m. Certain Museum features have also been modified to increase visitor safety. Examples are interactive exhibitions have been turned off, and seating has been removed to provide additional room for physical distancing.
East Tennessee Historical Society, 601 S. Gay Street, Knoxville, TN 37902. Information: 865-215-8824, www.easttnhistory.org
Knoxville Museum of Art: Virtual Cocktails & Conversation with Mary Campbell
July 21, 2020 — August 31, 2020
Category: Exhibitions & visual art, Free event and Lectures & discussions
A virtual lecture with UT Associate Professor of American Art History Mary Campbell
"I WILL NOT BE MOVED"
An exploration of the works related to Civil Rights leader Rosa Parks in the exhibition Beauford Delaney and James Baldwin: Through the Unusual Door. Professor Campbell entertains the idea of Parks as a type of self-portrait of Delaney and a way for him to express his inner thoughts.
Knoxville Museum of Art, 1050 World's Fair Park Dr, Knoxville, TN 37916. Information: 865-525-6101
https://knoxart.org/kma_events/virtual-cocktails-conversation-with-professor-mary-campbell/