Calendar of Events
Saturday, August 8, 2020
1st Annual Farragut Health & Wellness Expo
Category: Festivals & special events, Free event, Health & wellness and Kids & family
10 am to 3 pm
A big event in the NEW Farragut Community Center! Featuring over 30 area businesses with the latest ideas for your personal health and wellness!
Patrons can visit booths from a wide variety of services and retail. For example, Amramp will show how it is a leader in mobility access. ACTFAST, Inc., specializes in CPR training and other emergency techniques. Kat's Lash Lounge & Wax Studio, International Flair Jewelry, Young Living Essential Oil and Ease Into Life, LLC, will feature stress relieving lifestyle choices. Clean Eatz and Clean Juice are providing area households with healthy diet choices. Fitness Together, Orangetheory Fitness, the Neighborhood Barre, Anytime Fitness, Apogee Fitness & Training, Gold's Gym and Campbell Station Jazzercise will give you information on how they approach your daily and weekly exercise regimes. Edward Jones and Cyan Insurance Solutions will be on hand to talk financial wellness. STAR Riding Academy will discuss its special health programs.

Members of the University of Tennessee Medical Center Advanced Orthopaedic Center & Bariatric Program plus East Tennessee Spine & Sport Physical Therapy, Dignity Knoxville, Knoxville Aging In Place, PT Solutions and OsteoStrong of Farragut will discuss their offerings for you and your family.

Pinnacle Home Improvement, TN Water Technology, HIS Security and Technology, American Home Pro and PestOps will show you how to help reduce the stress at work and home with their products and services. Farragut's newest business, Confident Smiles and Implants will take the trepidation out of your next visit to the Dentist.

Finally, MEDIC Blood of East Tennessee will be on site with its mobile unit and able to accept donations between 10am and 2pm.

This special event is free to the public. Parking is available at the Community Center and close by at Village Green Shopping Center. FARRAGUT COMMUNITY CENTER, 239 Jamestowne Blvd.
http://www.farragutbusiness.com/events.html
East Tennessee Bluegrass Association and Ijams Nature Center: Jamboree
Category: Kids & family, Music and Science & nature
August 8: Kasey Moore Project
5:30-8:30 PM
The East Tennessee Bluegrass Association and Ijams Nature Center have partnered up to bring you the Ijams Jamboree presented by ETNBA! We will have four different concerts series throughout the year. Cost is $5 for those 6 and up. Beer and food available! Make plans to join us!
At Ijams Nature Center, 2915 Island Home Ave, Knoxville, Tennessee 37920
https://www.facebook.com/events/334399520859953
Beck Cultural Center Announces a New State Holiday
Category: History & heritage
BECK CULTURAL CENTER ANNOUNCES THE EIGHTH OF AUGUST IS A NEW STATE HOLIDAY! House Bill 1544 has been passed unanimously by the Tennessee House.
​Emancipation Day recognizes the day then Tennessee Military Governor Andrew Johnson freed his personal slaves on August 8, 1863, in Greeneville, TN. Sam Johnson, a former slave of Johnson organized the first recorded celebration of August 8th in 1871.
"August 8 has a special significance in this state that should be observed by all Tennesseans," said State Representative Rick Staples. "Making Emancipation Day a legal holiday is an important step in restoration, rebuilding and healing from the legacy of slavery and the brutal history of racism."
Emancipation Day has been observed in several neighboring states including Kentucky, Virginia, North Carolina, Arkansas, and Missouri evidencing the great interest and enthusiasm for the holiday.
Beck Cultural Exchange Center: 1927 Dandridge Avenue, Knoxville, TN 37915. Hours: Tu-Sa 10-6. Information: 865-524-8461, www.beckcenter.net
Infinite Light Center: Anniversary Open House
Category: Festivals & special events and Free event
Saturday at 11 AM – 5 PM
Infinite Light Center, 1400 N 6th Ave, B6-7, Knoxville, TN 37917
Come celebrate our 3rd Year Anniversary, along with the opening of the powerful Lion's Gate Portal. Spend an hour or all day!
Choose to sample Mini Readings, Mini Healing sessions, and various meditation workshops offered throughout the day by our many talented associates. All $10 each.
Also, browse vendors offering items such as:
*crystals & precious stones,
*hand crafted carry-all bags for cards, crystals & stones, cell phones & more,
*hand crafted herbal tea blends,
*hand crafted aromatherapy blends & oils
Looking forward to celebrating this wonderful day with you all!
https://www.facebook.com/events/264730647953169/
Art Guild at Fairfield Glade: 11th Annual Judged and Juried Fine Art Show Opening Reception
August 7, 2020 — September 2, 2020
Category: Exhibitions & visual art, Fine Crafts and Free event
The public is cordially invited to the opening reception of the Art Guild at Fairfield Glade's Eleventh Annual Judged and Juried Fine Arts Show on Friday, August 7, from 5-7 p.m. at the Plateau Creative Art Center (PCAC), 451 Lakeview Dr. in Fairfield Glade. An assortment of beverages will be served at this free opening reception event including fine wine provided by the Stonehaus Winery.
The First National Bank of Tennessee is once again sponsoring the Art Guild's Judged and Juried Fine Arts Show. Cash prizes will be awarded to Best of Show, First Place, Second Place, and Third Place winners. Additional awards are being sponsored by the Art & Frame Shop, Century 21 Realty, Jerry's Artarama of Knoxville and Mr. John Anderson. The Judge for this year's event is Mr. David Butler, Executive Director of the Knoxville Museum.
Reception attendees can view the over 100 show entries and watch the presentations of ribbons and cash awards to the winning artists.
The Judged and Juried Fine Arts Show will feature all genres of art, and these items will be on display at the PCAC from Aug. 7 through Sept. 2. The gallery is open Monday through Saturday, 9 a.m.- 4 p.m.
Art Guild at Fairfield Glade at the Plateau Creative Arts Center, 451 Lakeview Drive, Fairfield Glade, TN 38558. Information: 931-707-7249, www.artguildfairfieldglade.net
Beck Cultural Exchange Center: 6th Annual Eighth of August Jubilee
August 7, 2020 — August 9, 2020
Category: Festivals & special events and History & heritage
Libation Ceremony LIVE on Facebook (Pug Fuller Video) Sat Aug 8, 8:30 AM
An African proverb tells us that people who lack the knowledge of their pasts are like a tree without roots. So, in the spirit of remembrance, we pour libation during the Annual Eighth of August Libation Ceremony. The Libation is held at the Freedmen's Historic Cemetery adjacent to Knoxville College, the graveside of three of the people emancipated on August 8, 1863. These three formerly enslaved persons, Liz, Florence and William, are the children of Dolly and the nieces and nephew of Sam Johnson, founder of the Eighth of August Celebration. Sam, Dolly and her children were all emancipated August 8, 1863. https://www.beckcenter.net/libation-service
Red Carpet Special Presentation Sat Aug 8, 8 PM
Watch on Cable / Community Television of Knoxville (CTV)
View live online at www.ctvknox.org
Admission is by donation
(Encore presentation Sun Aug 9)
Hosts Bob Booker & Renee Kesler with VIP Reception Host Talking with T
https://www.beckcenter.net/red-carpet-event
Beck Cultural Exchange Center: 1927 Dandridge Avenue, Knoxville, TN 37915. Hours: Tu-Sa 10-6. Information: 865-524-8461, www.beckcenter.net
Tax-Free Weekend for Restaurant Sales
August 7, 2020 — August 9, 2020
Category: Festivals & special events and Kids & family
Mark your calendars: Sales Tax Holiday benefits restaurants

For 2020 only, the Tennessee General Assembly has approved two sales tax holiday weekends to help Tennesseans save money and support the economy amid the COVID-19 pandemic.
The second sales tax holiday weekend focuses on restaurant sales. It begins at 12:01 a.m. on Aug. 7 and ends 11:59 p.m. Sunday, Aug. 9. During this time the retail sale of food and drink by restaurants and limited service restaurants, as defined in Tenn. Code Ann. § 57-4-102, is exempt from sales tax.

For more information about the sales tax holiday weekends, visit www.tntaxholiday.com.
Tennessee Stage Company: Shakespeare Off the Square
August 6, 2020 — August 23, 2020
Category: Free event, Kids & family, Science & nature and Theatre
7:30 p.m. Thursday-Sunday, Aug. 6 - 23
ADMISSION IS FREE AS ALWAYS
A funny thing happened on the way to Shakespeare On The Square's Thirtieth Anniversary Season – we cancelled it! But we heard so often and so longingly from so many people "but it isn't summer in Knoxville without Shakespeare" that we came up with an alternate plan.
Instead of our usual season on Market Square we are going to the wide open space at Ijams Nature Center where there is a wonderful sloping hillside where an audience can watch the play while maintaining social distancing.
Keeping in mind size restrictions and safe practices we are presenting a very special five actor Much Ado About Nothing in which each actor will play three roles! It will be a highly stylized modern dress production in which our five actors will change characters mid scene and carry on conversations with themselves!
This production is being presented in collaboration with 70/30 Creative.
Much Ado About Nothing opens on Thursday, August 6, at the pavilion outside the visitors center at Ijams Nature Center. It continues through Aug. 23, a three week run rather than out usual five week run.
Admission is free. A donation basket will be passed with a $ 10.00 suggested donation. To help maintain audience size restrictions Ijams Nature Center, the Tennessee Stage Company and 70/30 creative ask that reservations be made prior to attending at www.ijams.org/Shakespeare.
Ijams Nature Center 2915 Island Home Avenue 37920
865-546-4280 or tennesseestage@comcast.net
Art Guild at Fairfield Glade: August Workshops & events
August 4, 2020 — August 28, 2020
Category: Classes & workshops, Exhibitions & visual art and Fine Crafts
Tue Aug 4, 10-12: Smorgasbord of Art: Fiber Art with Sally Neckvatal, $20
Fri Aug 7, 5-7: Opening Reception of the 11th Annual Judged & Juried Fine Arts Show, free
Tue Aug 11, 10-12: Paint Along with Sam Hill (watercolor demo class), $25
Fri Aug 14, 10-12: Basic ARTiE Training (short for ART in Electronics), free
Tue Aug 18, 9:30: Monthly Members Meeting on Zoom
Thu Aug 20, 9-12: Intermediate Alcohol Inks, with Pam Woodhouse, $35
Thu Aug 20, 1-4: Fundamentals of Making Chain Mail Jewelry, with George Gallant, $75
Wed-Fri Aug 26-28, 9-12: Trace Monotype Printmaking with Karen Shaw, $105
Wed Aug 26, 12-2: Life Drawing, with Dena Whitener, $5
Thu Aug 27, 1-4: Advanced Alcohol Ink Using Air, with Cindy Howson, $35
Fri Aug 28, 5-7: Paint and Wine with Barb Pelak, $25
Art Guild at Fairfield Glade at the Plateau Creative Arts Center, 451 Lakeview Drive, Fairfield Glade, TN 38558. Information: 931-707-7249, www.artguildfairfieldglade.net
East Tennessee Historical Society: Black & White, Knoxville in the Jim Crow Era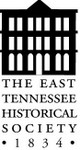 August 1, 2020 — February 1, 2021
Category: Exhibitions & visual art and History & heritage
Black & White, Knoxville in the Jim Crow Era featuring the stories of African American artists Beauford Delaney, Joseph Delaney, and Ruth Cobb Brice, with contributions by guest historian Robert J. Booker. The exhibition, which opened February 20, 2020, right before the Museum closed, has now been extended to provide visitors' access to this important part of East Tennessee's past.
The East Tennessee Historical Society (ETHS) desires all to stay healthy and with our re-opening we continue to work to help curb the spread of the highly contagious disease that is COVID-19. ETHS is following the guidelines within the Tennessee Pledge and has modified the Museum of East Tennessee History's visitor experience. We ask that all museum visitors support our community's health by observing these guidelines:
· Wear a mask or cloth face covering at all times (masks are available on site)
· Make regular use of the hand sanitizing stations located throughout the building
· Stay at least six feet away from anyone not in your household
· Follow one-way path markers
· Stay at home if you are sick
The Museum will close one hour early each day for enhanced cleaning. The hours, which are updated on our website are Monday – Friday 9 a.m. – 3 p.m.; Saturday 10 a.m. – 3 p.m.; and Sunday 1 p.m. – 4 p.m. Certain Museum features have also been modified to increase visitor safety. Examples are interactive exhibitions have been turned off, and seating has been removed to provide additional room for physical distancing.
East Tennessee Historical Society, 601 S. Gay Street, Knoxville, TN 37902. Information: 865-215-8824, www.easttnhistory.org