Calendar of Events
Wednesday, July 3, 2019
Arrowmont School of Arts and Crafts: 2019 Instructor Exhibition
May 11, 2019 — August 17, 2019
Category: Exhibitions & visual art and Free event
Arrowmont's workshop instructors are nationally recognized artists and university faculty. With over 150 classes being offered in a variety of media, instructors and students come to Arrowmont from across the globe to share skills and ideas, foster new thinking, artistic growth and creative camaraderie.
To honor our instructors and showcase their talent, Arrowmont presents an annual group exhibition. Their work is a true expression of Arrowmont's vision and mission - to enrich lives through art. We are privileged to celebrate our instructors and their work.
Sandra J. Blain Galleries, Arrowmont School of Arts and Crafts
Arrowmont School of Arts and Crafts, 556 Parkway, Gatlinburg, TN 37738. Information: 865-436-5860, www.arrowmont.org
Knoxville Museum of Art: Design by Time
May 10, 2019 — August 4, 2019
Category: Exhibitions & visual art and Free event
The Knoxville Museum of Art presents this groundbreaking design exhibition which brings together works from the U.S. and abroad that express the notion of the dynamic passage of time in textiles, carpets, ceramics, lighting fixtures, vessels, clocks, and furniture.
The twenty-two studios and designers represented in the exhibition all incorporate markers of time's passage: seasons and growth cycles, the orbiting sun, chemistry, and physical forces (magnetism, crystallization, and tides). Where the shape and form of most designed objects is intended to communicate their physical presence, the creation of objects that express the dynamic passage of time offers a counterpoint, a visual expression of life itself.
Design by Time is organized by the Department of Exhibitions, Pratt Institute, Brooklyn, New York, and is curated by Ginger Gregg Duggan and Judith Hoos Fox of c2 curatorsquared.
Knoxville Museum of Art, 1050 World's Fair Park Dr, Knoxville, TN 37916. Hours: Tuesday-Saturday, 10AM-5PM, Sunday, 1-5PM. Information: 865-525-6101, www.knoxart.org
Nourish Knoxville: Market Square Farmers' Market
May 1, 2019 — November 23, 2019
Category: Culinary arts, Exhibitions & visual art, Festivals & special events, Fine Crafts, Free event, Kids & family and Science & nature
Hours: Wednesdays from 11 am – 2 pm
Saturdays from 9 am – 2 pm
The Market Square Farmers' Market is an open-air farmers' market located on Market Square in the heart of downtown Knoxville. Everything at the MSFM is grown or made by the vendor in the East Tennessee region. Products vary by the seasons and include produce, eggs, honey, herbs, pasture-raised meat, bread, baked goods, salsas, coffee, artisan crafts, and more. With interactive fountains, delicious local food, and surrounded by shops and restaurants, the MSFM is a perfect family destination.
Free parking is available on Saturdays at several parking garages downtown including the Market Square, Locust Street, Walnut Street, and State Street Garages, as well as in commercial loading zones. Parking is $1 per hour on Wednesdays in all four garages. Short-term parking meters around Market Square are in effect Wednesday and Saturday, and are $1.50 per hour. See downtownknoxville.org for more information on downtown Knoxville parking options. https://www.nourishknoxville.org/market-square-farmers-market/
The Venue at Lenoir City: Steven McQuilkin Exhibition
April 25, 2019 — July 10, 2019
Category: Exhibitions & visual art and Free event
Featuring recent works by local artist Steven McQuilkin
Address: 7690 Creekwood Park Blvd, Lenoir City, TN 37772
Viewing hours: Tue-Fri 8:30 AM - 5 PM
www.venuelc.com
Knoxville Botanical Garden and Arboretum: Story Thyme
April 3, 2019 — October 30, 2019
Category: Free event, Kids & family and Literature & readings
Grow with us! Pre-school age children are invited to join the Knoxville Botanical Garden and Arboretum for Story Thyme in the Garden. Every week we'll learn a new theme as we explore the garden, read a story book, and do a fun craft. Remember: Story Thyme is rain or shine!
When: Every Wednesday from 10:30 to 11:30 a.m. from April through October
Where: Outdoor Explorer Classroom, located at 2649 Boyd's Bridge Pike, Knoxville, TN 37914
Cost: FREE for Garden members and 37914-37915 neighbors; $5 suggested donation for participating non-members
Questions? Call us at 865-862-8717 or email info@knoxgarden.org
Knoxville Botanical Garden and Arboretum, 2743 Wimpole Ave, Knoxville, TN 37914. Hours: Gardens open daily from dawn to dusk. Information: 865-862-8717, www.knoxgarden.org
Dogwood Arts: Art In Public Places
April 1, 2019 — March 10, 2020
Category: Exhibitions & visual art and Free event
Dogwood Arts Art In Public Places - Temporary Sculpture Exhibition
An exhibition of large-scale outdoor sculptures in downtown Knoxville, the McGhee Tyson Airport, Zoo Knoxville, and Oak Ridge. The annual rotating installation is one of many Dogwood Arts programs focused on providing access to the arts for everyone, promoting awareness of the strong visual arts community thriving in our region, and creating a vibrant and inspiring environment for residents and visitors to experience.
Sculpture installation will take place March 22-23, 2019.
Dogwood Arts, 123 W. Jackson Ave, Knoxville, TN 37902. Information: 865-637-4561, www.dogwoodarts.com
Arrowmont School of Arts and Crafts: Burls & Baskets
March 25, 2019 — July 9, 2019
Category: Exhibitions & visual art, Fine Crafts and Free event
"Burls and Baskets", curated by Kari Woolsey & Everett Hoffman
Burls and Baskets is an exhibition curated by two of Arrowmont's current Artists-In-Residence Kari Woolsey and Everett Hoffman. The show was conceived as a way to activate the newly renovated Jerry Drown Wood Gallery and highlight the unique and diverse work in Arrowmont's permanent collection. Traditional baskets like the White Oak Basket by Lydia Whaley (Aunt Liddy) highlight the history of the school and its cornerstone to Gatlinburg history; while contemporary baskets like John Garret's Flora's Slipper Basket with its neon colors and alternative materials draw attention to the current work being made on the same campus almost 100 years later. The exhibition simultaneously features a wide range of wood sculptures and turned bowls donated by Jerry Drown for which the gallery is named. Wooden blows like Liam' O'Neil's Bowl made from bog oak is complimented by the unique use of laminated wood in Purple Shadows created by Virginia Dodson. The exhibition underscores the deep traditions that Arrowmont is founded on and looks forward to how contemporary artist are building upon that tradition.
GEOFFREY A. WOLPERT GALLERY, Arrowmont School of Arts and Crafts
Arrowmont School of Arts and Crafts, 556 Parkway, Gatlinburg, TN 37738. Information: 865-436-5860, www.arrowmont.org
Central Cinema Screenings
October 8, 2018 — December 31, 2019
Category: Film
Central Cinema is a community moviehouse located in the heart of North Knoxville's Happy Holler neighborhood. We open 45 minutes before the day's first showtime and close our concession stand as the final film lets out.
Every weekend we present a selection of classic films and/or first-run independents, usually including both Family Matinees & cult movie-oriented Late Shows. This standard programming is complemented during the week by special film & arts events of all sorts. (Click through to our Films page to browse current & upcoming programming.)
Central Cinema's single auditorium features 4K digital projection and 96 seats custom-decorated with movie moments selected by friends and supporters. At the end of the adjoining gallery hallway is our concessions lounge, featuring both inside seating and a deck for good times & discussion before and after film screenings. Central Cinema offers a variety of food and drink options, from movie theater staples to locally-sourced treats and a selection of canned & bottled beers.
TICKET PRICING: $10 Evening, $9 Students & Military, $8 Matinee & Seniors, $7 Kids, $15 Double Features
Central Cinema, 1205 N Central St, Knoxville, TN 37917. Information: info@centralcinemaknox.com, (865) 951-2447, https://centralcinema865.com
Ijams Nature Center: Events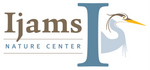 January 1, 2018 — December 31, 2019
Category: Classes & workshops, Festivals & special events, Free event, Health & wellness, Kids & family and Science & nature
View the calendar of ongoing events at http://ijams.org/events/
Ijams Nature Center, 2915 Island Home Ave, Knoxville, TN 37920. Hours: Grounds and trails open during daylight hours. Call for Visitor Center hours. Information: 865-577-4717, www.ijams.org
Union Ave Books: Upcoming Events
January 1, 2018 — December 31, 2019
Category: Free event, Literature & readings and Music
Mysteries of Union Avenue with Knoxville History Project
Friday September 6 at 6:00pm at Union Avenue Books
All very old streets have mysteries, and Union Avenue, which forms the southern border of Market Square, may have more than its share. One of America's most idealistically progressive initiatives was launched from a building diagonally across the street from a shabby burlesque house that featured profanely bizarre clowns and dancing girls. Occasionally, on the street outside, you might encounter French existentialist Jean-Paul Sartre; Indian head of state Jawaharlal Nehru; doomed journalist Ernie Pyle; Bill Johnson, the last surviving slave of a U.S. president; and a shadowy character called Webfoot Watts. As it happens, they all had business on Union Avenue. As part of Knoxville's First Friday, 20% of all proceeds from the evening at Union Ave. Books will support KHP. Come out for the program and plan to buy a book or a gift for someone.
Because You're Mine by Rhea Frey - Tuesday September 10 @ 6:00
Single mother Lee has the daily routine down to a science: shower in six minutes. Cut food into perfect squares. Never leave her on-the-spectrum son Mason in someone else's care. She'll do anything—anything—to keep his carefully constructed world from falling apart. Do anything to keep him safe. But when her best friend Grace convinces her she needs a small break from motherhood to recharge her batteries, Lee gives in to a weekend trip. Surely a long weekend away from home won't hurt? Noah, Mason's handsome, bright, charismatic tutor—the first man in ages Lee's even noticed—is more than happy to stay with him. Forty-eight hours later, someone is dead. But not all is as it seems. Noah may be more than who he claims to be. Grace has a secret—one that will destroy Lee. Lee has secrets of her own that she will do anything to keep hidden. And what will happen to Mason, as the dominoes begin to fall and the past comes to light? Perhaps it's no mystery someone is gone after all… Because You're Mine is a breathtaking novel of domestic drama and suspense. Prepare to stay up all night.
With a degree in creative writing from Columbia and six traditionally published books under her belt, Rea has helped hundreds of clients refine, hone, and craft their own ideas into full-fledged books. Whether it's working on a book proposal to sell to a publisher, ghostwriting a memoir, or consulting on a great idea, Rea's fifteen years in the publishing industry will clarify the message, mission, audience, and ultimately help find a home for a client's work. When she's not promoting her novels, NOT HER DAUGHTER, and her upcoming release, BECAUSE YOU'RE MINE, you can find her creating writing workshops, ogling her sexy husband, homeschooling her incredible daughter, or plotting her next great adventure.
Linda Parsons "solo launch" for Candescent
September 29 at UAB
Pauletta Hansel is the former Poet Laureate of Cincinnati. She publishes widely and is managing editor of Pine Mountain Sand & Gravel, the literary publication of Southern Appalachian Writers Cooperative. She has served as Writer-in-Residence at Thomas More College in Kentucky and leads writing workshops and retreats in the Greater Cincinnati area and beyond. Palindrome, Hansel's sixth collection, is brave and brilliant. The vision of its title—a word that spells itself in both directions—infuses the whole with understanding that, as she was her mother's daughter, so she has become mother to the child who is her mother suffering dementia. Whether writing in fixed forms, free forms, or from her mother's written memories, Hansel creates a way to bear her readers, her mother, and herself though this harrowing time. This is a hard-won, heart-won book. —George Ella Lyon
Linda Parsons coordinates WordStream, WDVX-FM's weekly reading series, with Stellasue Lee and is the reviews editor at Pine Mountain Sand & Gravel. She publishes widely and is the copy editor for Chapter 16, Humanities Tennessee's literary website. She also serves as playwright-in-residence for The Hammer Ensemble, the social justice wing of Flying Anvil Theatre in Knoxville. [In Candescent,] Linda Parsons honors grief. She shares with us her knowing that as the threads of our lives unravel, so too, gifts materialize in ways we never dreamed. Here, trauma is transformed into a journey of enlightenment. We come to understand that what first appears as a door marked "Loss," the author walks through victorious, fully revitalized, with a flare of capriciousness. She finds a new depth of being, and joy in every breath taken. —Stellasue Lee
For more information on all our events, visit our website. Free and open to the public. UNION AVE BOOKS, 517 Union Avenue, Knoxville, TN 37902. Information: 865-951-2180, www.unionavebooks.com
Circle Modern Dance: Classes
January 1, 2018 — December 31, 2019
Category: Classes & workshops and Dance
Join Circle Modern Dance on Wednesdays and Sundays for dance classes; Open to the public and available for all ages!
Ballet: Wednesdays at 6:00 pm with Kim and Sunday at 1:00 pm with Dr. Mary
Modern: Mondays at 6:00 pm with Jeny and Sundays at 2:00 pm with Amelia
First class is Free. $10 per class with class cards and annual passes available. Every body has the right to dance!
In the Emporium Center Annex, 100 S. Gay Street, downtown Knoxville. Info: www.circlemoderndance.com
WDVX: Blue Plate Special
March 6, 2017 — December 31, 2019
Category: Free event and Music
Just like at your favorite meat n' three, the WDVX Blue Plate Special® is served up piping hot. This fresh and free daily helping of live music during the lunchtime hour that features performers from all over the world and right here in Knoxville has put WDVX on the map as East Tennessee's Own community supported radio.
The WDVX Blue Plate Special® is a live performance radio show held at noon, with your host Red Hickey Monday through Friday and Doug Lauderdale on Saturday, at the WDVX studio inside the Knoxville Visitor Center. It's always free to join in so please don't be shy. Make yourself at home as part of the WDVX family. From blues to bluegrass, country to Celtic, folk to funk, rockabilly to hillbilly, local to international, it all part of the live music experience on the WDVX Blue Plate Special. You're welcome to bring your lunch.
Previous performing artists include Bela Fleck and the Flecktones, The Avett Brothers, Old Crowe Medicine Show, Doyle Lawson and Quicksilver, Ricky Skaggs and Kentucky Thunder, Jim Lauderdale, Marty Stuart, Nickel Creek, Red Stick Ramblers, Rodney Crowell, String Cheese Incident, The Del McCoury Band, Tim O'Brien, Yonder Mountain String Band, David Grisman, Claire Lynch Band, Brett Dennen, Tommy Emmanuel, Uncle Earl, The Infamous Stringdusters, the Jerry Douglas Band, Joan Osborne, John Oats, Mary Gauthier, Darrell Scott, and many many more! There's plenty of great music to go around! http://wdvx.com/program/blue-plate-special/
Free 2-hour visitor parking located next door to the Knoxville Visitor Center. One Vision Plaza, 301 S. Gay Street, Knoxville, TN 37902. Info: 865-544-1029, http://www.wdvx.com