Calendar of Events
Thursday, July 26, 2018
Arrowmont School of Arts and Crafts: 2018 Instructor Exhibition
May 12, 2018 — August 25, 2018
Category: Exhibitions & visual art, Fine Crafts and Free event
Reception date TBA
In the Sandra J. Blain Gallery
Arrowmont School of Arts and Crafts, 556 Parkway, Gatlinburg, TN 37738. Information: 865-436-5860, www.arrowmont.org
Knoxville Museum of Art: Scenic Impressions: Southern Interpretations from the Johnson Collection
May 4, 2018 — July 29, 2018
Category: Exhibitions & visual art and Free event
The opening reception on Thursday, May 3 from 5:30-7:30pm is free and open to the public.
The Knoxville Museum of Art presents Scenic Impressions: Southern Interpretations from the Johnson Collection, featuring more than 40 paintings from the extensive holdings of the Johnson Collection, Spartanburg, South Carolina.
Scenic Impressions examines the influence of the Impressionist movement on art created in and about the American South. Artists represented in the exhibition include Kate Freeman Clark, Elliott Daingerfield, Gilbert Gaul, Alfred Hutty, Rudolph Ingerle, Willie Betty Newman, Alice Huger Smith, William Posey Silva, and Catherine Wiley, many of whom exhibited their work in Knoxville in the early twentieth century. The exhibition enables KMA viewers to appreciate the accomplishments of East Tennessee Impressionists such as Catherine Wiley within the larger context of her peers from around the Southeast.
Scenic Impressions is organized by the Johnson Collection, Spartanburg, South Carolina. The Johnson Collection is one of the premier collections of Southern painting in the country. Scenic Impressions underscores the Johnsons' commitment to illuminating the rich cultural history of the American South and advancing scholarship in the field.
"The artists in Scenic Impressions were inspired by the beauty and variety of Southeastern landforms, especially along the extensive coastline and in the mountains of eastern Tennessee and western North Carolina," said KMA Executive Director David Butler. "The vision of these painters stimulated a new appreciation of the Appalachian landscape that eventually led to the establishment of the Great Smoky Mountains National Park. They showed us how to value what's in our own backyard. The Johnson Collection has done us all a tremendous service by gathering so many first-rate examples of this rich and creative period."
Knoxville Museum of Art, 1050 World's Fair Park Dr, Knoxville, TN 37916. Hours: Tuesday-Saturday, 10AM-5PM, Sunday, 1-5PM. Information: 865-525-6101, www.knoxart.org
Great Smoky Mountains Heritage Center: Kentucky Rifles of the Great Smoky Mountains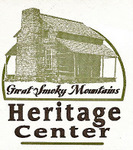 May 1, 2018 — October 25, 2018
Category: Exhibitions & visual art and History & heritage
You are invited to view more than 20 examples of southern mountain rifles and pistols at an upcoming temporary exhibit at the Great Smoky Mountains Heritage Center in Townsend, Tennessee, from May 1 to October 25, presented by the Kentucky Rifle Foundation. These 18th and 19th century tools were essential for the survival of pioneers in the frontiers of Eastern Tennessee and Western Carolina.
These southern mountain rifles fully evolved in the last quarter of the 18th and the first quarter of the 19th centuries, as pioneers and settlers moved into what is now Eastern Tennessee and Western North Carolina. In the original colonies during this time, the Kentucky rifle was becoming an art piece in its "Golden Age," while on the frontier, the southern mountain rifle had become an unadorned, iron-mounted utilitarian piece.
Baxter Bean, whose work exemplified the typical southern mountain rifle, was a third-generation gunsmith who worked in the Jonesboro, Tennessee, area. One of Baxter's rifles, which will be on exhibit, was brought into Cades Cove by Wilson "Wilse" Birchfield, who named the rifle "Old Bean." Wilse chose to live high in the mountains just under Gregory's Bald. When he moved out of the Cove into the mountains, the old timers told him the bears would eat him alive. Wilse's response to this was, "Old Wilson may eat some, too."
For more details and to learn about special programming, call 865-448-0044 or visit www.gsmheritagecenter.org. This exhibit is included in the cost of daily admission to the Heritage Center or FREE to GSMHC members.
Great Smoky Mountains Heritage Center, 3/4 mile east of traffic light at the Highway 321 and 73 intersection towards the Great Smoky Mountains National Park, Townsend, TN. Hours: M-Sa 10-5. Information: 865-448-0044, www.gsmheritagecenter.org
Free Concerts on the Square
May 1, 2018 — August 28, 2018
Category: Free event and Music
Tuesday and Thursday nights - Bring your kids, lawn chairs, blankets, pets, and friends to enjoy outdoor Knoxville nights, live music, food, fun, and community in Market Square. The City of Knoxville provides these free Concerts on the Square all summer long. No tickets needed - it's free!
Performance schedule:
May 1 - Karns Middle School Jazz Band (7 pm) Karns High School Jazz Band (8pm)
May 8 - Knoxville Youth Saxophone Ensemble (7-9 pm)
May 10 - Symphony on the Square (starts at 7:30 pm)
May 15 - Knoxville Jazz Youth Orchestra (6 pm) and Knoxville Jazz Orchestra (8 pm)
May 17 - The Young Fables
May 22 - Jazz by The Core with Justin Ray
May 24 - The Ville Band
May 29 - Jazz by Greg Tardy Quartet
May 31 - Frontier Band
June 5 - Jazz by Greg Tardy Quartet
June 7 - Ensemble Swing Time
June 12 - Jazz by Greg Tardy Quartet
June 14 - Square on the Square by the Hellgrammites
June 19 - Jazz by Mark Boling's Trio Life
June 21 - Josh Cottrell
June 26 - Jazz by Greg Tardy Quartet
June 28 - Bary Jolly Pirates on the Patio (Jimmy Buffett Tribute Band)
July 3 - Jazz by Greg Tardy Quartet
July 10 - Jazz by Greg Tardy Quartet
July 17 - Jazz by Greg Tardy Quartet
July 24 - Jazz by Greg Tardy Quartet
July 31 - Jazz by Greg Tardy Quartet
August 7 - Jazz by Greg Tardy Quartet
August 14 - Jazz by Greg Tardy Quartet
August 21 - Jazz by Greg Tardy Quartet
August 28 - Jazz by Greg Tardy Quartet
Dogwood Arts: Art In Public Places
April 1, 2018 — March 10, 2019
Category: Exhibitions & visual art and Free event
Dogwood Arts Art In Public Places - Temporary Sculpture Exhibition
Art in Public Places is a large-scale outdoor sculpture program showcased throughout Knoxville, Oak Ridge, and Alcoa, Tennessee. The annual rotating installation is one of many Dogwood Arts programs focused on providing access to the arts for everyone, promoting awareness of the strong visual arts community thriving in our region, and creating a vibrant and inspiring environment for residents and visitors to experience. Over the past eleven years, Dogwood Arts has curated and installed over 220 works of art, and the Art In Public Places program has gained national recognition as a platform for world-class artists. This year's ambitious collection of sculptures created by artists from across the nation has been selected by Director of the Zuckerman Museum of Art, Justin Rabideau.
Dogwood Arts, 123 W. Jackson Ave, Knoxville, TN 37902. Information: 865-637-4561, www.dogwoodarts.com
McClung Museum: Pick Your Poison: Intoxicating Pleasures and Medical Prescriptions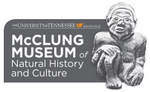 March 23, 2018 — August 19, 2018
Category: Exhibitions & visual art, Free event, History & heritage and Science & nature
Pick Your Poison examines how mind-altering drugs have been used throughout the history of America.
Featuring over forty medicines, advertisements, historic and popular culture documents and books, video footage, and paraphernalia, the exhibition explores why some drugs remain socially acceptable, while others are outlawed because of their toxic, and intoxicating, characteristics.
These classifications have shifted at different times in history because of social and historical factors, and will continue to change. The exhibition explores some of the factors that have shaped the changing definition of some of our most potent drugs––alcohol, tobacco, opium, cocaine, and marijuana––from medical miracle to social menace.
McClung Museum of Natural History and Culture, 1327 Circle Park Dr on the UT campus, Knoxville, TN 37996. Hours: Monday-Saturday, 9AM-5PM, Sunday, 1-5PM. Information: 865-974-2144, http://mcclungmuseum.utk.edu
Heather Hartman: Interior at Tennessee Wesleyan
March 22, 2018 — July 31, 2018
Category: Exhibitions & visual art and Free event
GALLERY HOURS Monday - Friday, 9:00 AM - 6:00 PM in THE MURIEL S. MAYFIELD GALLERY IN REECE HALL TN Wesleyan Campus, 216 North Jackson Street
Heather Hartman is not a native Tennesseean, but when her family moved to Tennessee, she was deeply impacted by the atmosphere, weather, and constantly changing skies in her new home. Hartman lives and works in Knoxville, Tennessee where she is a member of the Vacuum Shop Studios Artist Collaborative. Hartman is an Adjunct Instructor of Art at Carson-Newman University and Walters State Community College.Her work has been featured in various solo and group shows throughout the country, as well as several publications.
The Troubadour Roadhouse and Performance Hall
February 20, 2018 — December 13, 2018
Category: Music
We have a full event calendar that grows by the day!
Monday - Singer/songwriter night (open sign-up)
Tuesday - Open mic night (open sign-up)
Wed through Sun - Various Americana/Folk artists from Knoxville and across the country
The Troubadour Roadhouse and Performance Hall located in Bearden, 4705 Old Kingston Pike, Knoxville, TN 37919
Information: 865-851-8650, www.troubadourroadhouse.com
www.facebook.com/troubadourroadhouse
East Tennessee Historical Society: "In the Footsteps of Sergeant York"
January 19, 2018 — August 26, 2018
Category: Exhibitions & visual art and History & heritage
Between 2006 and 2009, an international team of historians, archaeologists, and geographers traveled to France to rediscover and document where Fentress County-native Sergeant Alvin C. York made his heroic stand. In the Footsteps of Sergeant York, a traveling exhibition from the Museum of the American Military Experience, showcases this groundbreaking research and allows visitors to retrace the steps of one of America's best-known military heroes.
Through the new interactive exhibit, the East Tennessee Historical Society invites you to step back into the the trenches of WWI, to hear the sounds of war, view clips of the film on York's life, see items from the York home along with other interesting artifacts, and experience the front line that made the man from Pall Mall, Tennessee an international superstar.
In the Footsteps of Sergeant York will be on display in the Rogers-Claussen Feature Gallery at the East Tennessee History Center. The exhibit and corresponding programming is presented in partnership with the Museum of the American Military Experience, Tennessee State Parks, The Sergeant York Patriotic Foundation, the University of Tennessee's Center for the Study of War and Society, and the Knox County Public Library.

East Tennessee Historical Society, 601 S. Gay Street, Knoxville, TN 37902. Museum hours: M-F 9-4, Sa 10-4, Su 1-5. Information: 865-215-8824, www.easttnhistory.org
Ijams Nature Center: Events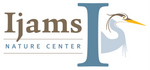 January 1, 2018 — December 31, 2019
Category: Classes & workshops, Festivals & special events, Free event, Health & wellness, Kids & family and Science & nature
View the calendar of ongoing events at http://ijams.org/events/
Ijams Nature Center, 2915 Island Home Ave, Knoxville, TN 37920. Hours: Grounds and trails open during daylight hours. Call for Visitor Center hours. Information: 865-577-4717, www.ijams.org