Calendar of Events
Saturday, February 23, 2019
Jubilee Community Arts: 50th Jubilee Festival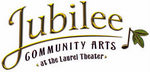 February 22, 2019 — February 24, 2019
8 PM
Category: Dance, Festivals & special events, Kids & family and Music
February 22-24, 2019 at the Laurel Theater
Our roots are showing! Jubilee Community Arts celebrates the 50th Jubilee Festival featuring old-time, swing, jazz, spirituals and regional music performance by some of the earliest and most notorious members of our mountain music family along with a few of our favorites from recent and bygone but not forgotten times. Three full nights of music performances, basement jams and the annual Epworth Old Harp Singing.
Admission each night: $15 ($12 JCA members, students, seniors 65+, $13 general audience advance)
Weekend pass: $40 ($32 JCA members, students, seniors 65+, $35 general audience advance)
Penny4Arts With the advance purchase of one adult ticket through our regular ticket outlets up to three children's tickets may be purchased for a penny each. Penny tickets are limited and must be reserved in advance through the JCA office at (865) 522-5851.
Music runs from 6:30-10:30 PM each night.
The Laurel Theater is located on the corner of 16th and Laurel Avenue in the historic Fort Sanders neighborhood of Knoxville near the UT campus. Jubilee Community Arts, 1538 Laurel Ave, Knoxville, TN 37916. For information: 865-522-5851, http://www.jubileearts.org/JubileeFestival2019.html
Clayton Center for the Arts: MC Theatre Presents Boeing Boeing
February 21, 2019 — February 24, 2019
by Marc Camoletti, Beverley Cross, Francis Evans
Full Length Play, Comedy
This 1960's French farce adapted for the English-speaking stage features self-styled Parisian lothario Bernard, who has Italian, German, and American fiancées, each a beautiful airline hostess with frequent "layovers." He keeps "one up, one down, and one pending" until unexpected schedule changes bring all three to Paris, and Bernard's apartment, at the same time.
Tickets: $10.00
https://www.etix.com/ticket/v/11734/the-clayton-center-for-the-arts-haslam-flexible-theatre
Clayton Center for the Arts: 502 East Lamar Alexander Parkway, Maryville, TN 37804. Information/tickets: 865-981-8590, www.ClaytonArtsCenter.com
Visit Farragut: Songwriters Showcase
February 21, 2019 — February 23, 2019
Category: Free event and Music
In honor of Tennessee Songwriters Week, Visit Farragut will host two musical performances at Casual Pint as part of the inaugural Farragut Songwriters Showcase. A "ladies' night" performance at 7 p.m. on Thursday, Feb. 21, will feature three female artists, and a songwriters-in-the-round performance at 7 p.m. on Saturday, Feb. 23, will feature four artists.

In June 2018, the Tennessee Department of Tourist Development passed a state statute designating the last full week of February as "Tennessee Songwriters Week." Activities across the state will celebrate the foundation of the craft, recognize songwriters and pave the way for future artists.

Farragut has been attracting visitors with live musical performances since the creation of the Lawn Chair Concert Series in 2015. A second live music series, Sounds of Summer, moved into Farragut in 2018. The Songwriters Showcase is a way to celebrate local artists by giving them the chance to widen their audiences, says Farragut Tourism Coordinator Karen Tindal.

Hana Rothenberg, Kelsi Walker and Shayla McDaniel will perform on Feb. 21, and Kevin Mahoney, Chris Long, Roger Alan Wade and Shea Redhorse will perform on Feb. 23. For more information: www.visitfarragut.org/events.
Selections from Circus Orbis, Curated by Beauvais Lyons
February 19, 2019 — March 9, 2019
Category: Exhibitions & visual art and Free event
Reception: Sunday February 24, 5–7 p.m.
Beauvais Lyons, Director of the Hokes Archives
Circus Orbis was a regional circus based in Jacksboro, Tennessee, that performed in the American South and Midwest in the early 20th century. Unlike better-known circuses of the day, Circus Orbis toured in only ten train cars, had a cast of thirty performers, and a small menagerie consisting of domestic animals and costumed performers dressed as various anthropomorphic creatures. The founder of the circus, Thaddeus Evergood, spent a year in Rome in 1908 where he was a street performer and found inspiration from the city's art and architecture. The design of Circus Orbis was informed by ancient Roman and Baroque art, as well as the trompe l'oeil frescos from the Villa Farnesina. This small exhibition presents a selection of graphic works used to promote the circus, some surviving printed ephemera, as well as a facsimile of one of the sideshow banners. Circus Orbis discontinued in 1929 when the "Splendorium," a tented "Show Palace," was destroyed in a fire. One of the best accounts of the circus may be found in Thaddeus Evergood's memoir, Popcorn & Peanuts, published in 1933.
At Gallery 103, Art and Architecture Building, University of Tennessee, Knoxville
https://art.utk.edu/beauvais-lyons-to-exhibit-selections-from-circus-orbis-in-gallery-103/
Oak Ridge Playhouse: To Kill A Mockingbird
February 15, 2019 — February 24, 2019
Category: Literature & readings and Theatre
Showtimes
Fri Feb 15, 2019 | 8:00PM
Sat Feb 16, 2019 | 8:00PM
Sun Feb 17, 2019 | 2:00PM
Thu Feb 21, 2019 | 8:00PM
Fri Feb 22, 2019 | 8:00PM
Sat Feb 23, 2019 | 8:00PM
Sun Feb 24, 2019 | 2:00PM
A faithful adaptation of Harper Lee's story about a young girl whose father, a respected attorney, chooses to defend a black man accused of a vicious crime against a white woman in the Depression-era south. When friends and neighbors in her small Alabama town turn against her father, she is forced to face the eye-opening reality of racism. As tensions come to a boil, she ultimately learns "that the one thing that doesn't abide by majority rule is a person's conscience."
Oak Ridge Playhouse, 227 Broadway, Oak Ridge, TN 37830. Information and tickets: 865-482-9999, www.orplayhouse.com
Tennessee Stage Company: New Play Festival
February 14, 2019 — March 31, 2019
Category: Theatre
The NEW PLAY FESTIVAL will consist of fully staged World Premiere presentation of The Senator's Wife by North Carolina Playwright C. Robert Jones at the Historic Southern Railway Station
Directed by Jennifer Alldredge
February 14-24
A romantic comedy with songs
The 2019 New Play Festival also includes three table readings and two staged readings. The table readings will occur between March 1 - 31. Each reading will include a discussion session afterwards with the cast, director and audience – and when possible - the playwright.
The plays in this group are:
To The Bone, drama with laughs
A House For Mandy, drama
Raft, a dark comedy
The stage readings will each have one performance in February:
Amazing Graces by Lea McMahan
Indian Giver by Michael Reiman
For tickets and more information, please contact Tennessee Stage Company: 865-546-4280, www.tennesseestage.com
Tennessee Stage Company: The Senator's Wife
February 14, 2019 — February 24, 2019
Category: Theatre
The NEW PLAY FESTIVAL will consist of fully staged World Premiere presentation of The Senator's Wife by North Carolina Playwright C. Robert Jones at the Historic Southern Railway Station, 306 W. Depot Avenue
When politics and family meet they can both come out a little the worse for wear. With the widow of a prominent Democratic Senator on the verge of marrying the most prominent Republican in the senate she faces a divided family in this warm and romantic comedy with songs!
Directed by Jennifer Alldredge
Please join us after the show Saturday, February 16 for free refreshments and a conversation with the playwright, C. Robert Jones.
Thursday – Saturday evenings at 8:00 pm and Sunday afternoons at 2:00 pm
General Admission is $15; we proudly participate in the Penny For The Arts Program
Stage Managed by Allison Crye; Costumes and Props by Arri Lemons; Stage and Lights by H. Caitlin Corbitt
For tickets and more information, please contact Tennessee Stage Company: 865-546-4280, www.tennesseestage.com
Knoxville Museum of Art: Lure of the Object: Art from the June & Rob Heller Collection
February 8, 2019 — April 21, 2019
Category: Exhibitions & visual art, Fine Crafts, Free event and Kids & family
This exhibition celebrates the uncommon aesthetic vision and philanthropic impulse of June and Rob Heller, who are among Knoxville's most active, adventurous, and generous art collectors.
The selection of more than 50 sculptures and paintings attests to the couple's journey as collectors over four decades. Lure of the Object pays tribute to the Heller's accomplishments as collectors, their significant role as KMA patrons, and the many key sculptures and paintings they have donated to the museum. Some of the featured objects have been gifted to the KMA, while others are promised gifts. International contemporary glass is a particular area of focus, and the exhibition features works by William Morris, Richard Jolley, Bertil Vallien, Oben Abright, Dante Marioni, Therman Statom, and Stephen Rolfe Powell. Complementing sculptural works are paintings by Jim Dine, Frank Stella, Christo, and Paul Jenkins.
Before settling in Knoxville, the Hellers moved frequently as dictated by career assignments in London, Geneva, Singapore, and other major cities around the world. In each location, they made a practice of exploring galleries, art fairs, museums, and auctions with a sense of openness and adventure. Increasingly, they discovered works of art they could not live without. They were not bound by any set medium, period, or theme, but rather acquired works that provoked a strong emotional response. As their collection grew, so did the challenge of transporting objects—many of them quite large—from home to home. Soon after moving to Knoxville, they became involved in the city's art scene. They patronized area artists, and became staunch supporters of the Knoxville Museum of Art. In particular, they became outspoken advocates for the KMA's efforts to build a collection of contemporary sculpture which glass is a primary material. They supported the museum by donating funds as well as works from their extensive collection of modern and contemporary art.
Knoxville Museum of Art, 1050 World's Fair Park Dr, Knoxville, TN 37916. Hours: Tuesday-Saturday, 10AM-5PM, Sunday, 1-5PM. Information: 865-525-6101, www.knoxart.org
Arrowmont School of Arts and Crafts: New Traditions: Sophie Glenn & Adam Hawk
February 6, 2019 — March 16, 2019
Category: Exhibitions & visual art, Fine Crafts and Free event
New Traditions focuses on the contemporary ways that metal as medium is being used in craft practices. Artists Sophie Glenn and Adam Hawk have distinctive ways of working with the material, while recognizing the importance of tradition in their fields.
As a furniture maker, Glenn understands the value of knowing the history of her craft, but also seeing that this can be a hindrance to makers wishing to push the limits of furniture design. "It is important to remember that furniture making and woodworking are not mutually exclusive," says Glenn. In her body of work featured here, Rust Never Sleeps, Glenn has completely eliminated wood from the equation. All of her furniture designs are made entirely out of painted and rusted steel. "Hopefully, this trickery allows people to view and experience furniture in a new light."
Brooches with vibrant, neon colors and geometric designs may feel influenced by anything but nature. But Adam Hawk's jewelry pieces are just that. The overall forms of Hawk's pieces are free flowing, and mimic structures found in natural environments, while at the same time, the designs play with the idea of natural geometry that occurs all around us. "From roaming the creeks and fields I grew up around, to traveling to foreign countries, my exposure to urban and natural aesthetics has had a major influence on my design vocabulary," says Hawk.
Born and raised in New York City, Sophie Glenn received her BFA in Sculpture from the State University of New York at Purchase, and her MFA in Furniture Design and Woodworking from San Diego State University. She has worked extensively as a metal fabricator and welder for many independent makers and businesses across the country, including Vivian Beer Studio Works in Manchester, New Hampshire and Shelton Studios Inc. in Brooklyn, New York. She is currently the wood artist in residence at the Appalachian Center for Craft and was recently awarded an Individual Artist Fellowship from the Tennessee Arts Commission. See more of Sophie's work here: https://sophieglenn.com/
Adam Hawk is a studio artist and lecturer at the University of Wisconsin-Milwaukee. Hawk earned his MFA in metalsmithing/blacksmithing from Southern Illinois University Carbondale and BFA in sculpture and computer fine arts from Memphis College of Art. Previously, Hawk has served as an assistant professor at Memphis College of Art and worked as a Lead Blacksmith at the National Ornamental Metal Museum. His work has been exhibited at the National Ornamental Metal Museum, Leigh Yawkey Woodson Art Museum, the HOW art museum in Shanghai, China, The Villa Braghieri in Italy, Walter Anderson Museum and the Fuller Craft Museum. See more of Adam's work here: http://hawkforge.com/index.html
Geoffrey A. Wolpert Gallery, Arrowmont School of Arts and Crafts, 556 Parkway, Gatlinburg, TN 37738. Information: 865-436-5860, www.arrowmont.org
The WordPlayers: Oh Freedom! – Black History Month Touring Show
February 6, 2019 — February 28, 2019
Category: Free event, History & heritage, Kids & family and Theatre
A one-act play by Peter Manos, author of Walk, Don't Ride!
Oh Freedom! The Story of the Underground Railroad combines the stories of the men and women who were active in the fight against slavery with songs of the period. Famous participants like Harriet Tubman and Harriet Beecher Stowe are here. So are lesser known heroes of the movement like John Rankin, whose house on a hill above the Ohio River was a beacon for freedom for many escaping bondage; the mysterious "Peg Leg" Joe, who moved among the plantations teaching slaves to escape and "Follow the Drinking Gourd," a song designed to show them the way; and Henry "Box" Brown, who had himself put in a box and mailed to freedom by general post!
Oh Freedom! inspires us all to work together for the good of all as it celebrates a time when Americans were at their courageous best, supporting one another, regardless of background, ethnicity or gender, in the cause to extend to all Americans our greatest, most inalienable right: to be free.
Length: approx. 50 minutes
Please call 865-539-2490 or email wordplayers@comcast.net to schedule a performance.
Schedule of Public Performances (Free Admission)
Feb. 6 – Walters State-Sevierville – CAPE 104 – 4:00 PM, 1720 Old Newport Hwy., Sevierville, TN
Feb. 7 – Walters State-Greeneville – 9:40 AM, 215 N. College St., Greeneville, TN
Feb. 7 – Walters State-Tazewell – 2:15 PM, 1325 Claiborne St., Tazewell, TN
Feb. 12 – Pellissippi State-Magnolia Campus – 12:25, 1610 E. Magnolia Ave., Knoxville
Feb. 12 – Johnson University – 7:00 PM, 7900 Johnson Dr., Knoxville
Feb. 14 – Pellissippi State-Blount Campus – 2:00 PM, 2731 W Lamar Alexander Pkwy, Friendsville, TN
Feb. 16 – Oak Valley Baptist Church – 4:00 PM, 194 Hampton Rd., Oak Ridge, TN
Feb. 17 – Fountain City UMC – 7:00 PM, 212 Hotel Rd., Fountain City/Knoxville, TN
Feb. 20 – Roane State Harriman – 12:30 & 6:00 PM, 276 Patton Ln., Harriman, TN
Feb. 24 – Fifth Avenue Baptist – 4:00 PM, 2500 E. 5th Ave., Knoxville
Feb. 26 – Emerald Academy – 5:30 PM, 220 Carrick St, Knoxville
Feb. 28 – Walters State-Morristown – Lyceum – 8:00 AM, 500 S. Davy Crockett Parkway, Morristown, TN
The WordPlayers performances are held at Erin Presbyterian Church, 200 Lockett Road, Knoxville, TN 37919. Information: 865-539-2490, www.wordplayers.org
Clarence Brown Theatre: King Charles II
February 6, 2019 — February 24, 2019
Category: Theatre
By Michael Bartlett
A Pay What You Can Preview performance, where patrons can name their own price, will be Wednesday, Feb. 5th. A free preshow discussion with director John Sipes exploring the Shakespearean element will take place on Feb. 7th from 6:30-7:00 pm in the Lab Theatre. A panel discussion entitled "Enemy of the People" will take place following the February 17th 2:00 pm matinee. This discussion will revolved around the issues of freedom of the press, protection of privacy, government authority, and more. The Open Captioned performance is Sunday, Feb. 24th at 2:00 pm.
In this "modern future history" play, Queen Elizabeth has died. Charles, the "King-in-waiting" finally ascends the throne. Then, defying centuries of tradition, Charles boldly attempts to reassert the crown's power in matters of government, landing himself – and his country – in a royal mess. Exploring power and betrayal, the drama reveals the people beneath the crowns as nuanced flesh and blood, and turns a Shakespearean lens on relationships in the world's most famous and exposed family.
John Sipes (Director) is a Professor in the Department of Theatre at the University of Tennessee. Before joining the UT faculty, he was a Director and the Resident Movement Director for the Oregon Shakespeare Festival for fifteen seasons. Prior to his residency at the Oregon Shakespeare Festival, he was a Director and Movement Director for the Illinois Shakespeare Festival for twelve seasons and served as the Festival's Artistic Director for five seasons. Directing credits include productions at the Clarence Brown Theatre, the Oregon Shakespeare Festival, the Milwaukee Rep, Shakespeare Santa Cruz, the Illinois Shakespeare Festival and others.
The production features visiting guest professional actors, UT faculty and graduate students, and community professional actors.
Clarence Brown Theatre, 1714 Andy Holt Ave on the UT campus, Knoxville, TN 37996. For information: 865-974-5161, www.clarencebrowntheatre.com. For tickets: 865-974-5161, 865-656-4444, www.knoxvilletickets.com
McClung Museum: Many Visions, Many Versions: Art from Indigenous Communities in India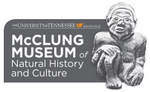 February 1, 2019 — May 19, 2019
Category: Exhibitions & visual art, Free event and History & heritage
Many Visions, Many Versions showcases works from four major indigenous artistic traditions in India: the Gond and Warli communities of central India, the Mithila region of Bihar, and the narrative scroll painters of West Bengal.
The exhibition features 47 exceptional paintings and drawings, selected from private collections in the United States and Europe, by 24 significant indigenous artists including Jangarh Singh Shyam, Jivya Soma Mashe, Sita Devi, and Swarna Chitrakar.
The exhibition explores the breadth of cultural traditions in India, revealing a dynamic aesthetic that remains deeply rooted in traditional culture, yet vitally responsive to issues of global concern. Rather than separating the art into sections distinguished by tribal and cultural affinities, the curators intentionally display the paintings thematically; accentuating the shared cultural features and contemporary concerns of these four communities that underlies the diversity of the artists' unique expressive forms, techniques, and styles. The exhibition is divided into four broad categories: Myth and Cosmology, Nature – real and imagined, Village Life, and Contemporary Explorations. For American audiences eager to know more about Indian art, Many Visions, Many Versions offers an opportunity for viewers of all ages to learn about life and culture in India through these remarkable artworks.
McClung Museum of Natural History and Culture, 1327 Circle Park Dr on the UT campus, Knoxville, TN 37996. Hours: Monday-Saturday, 9AM-5PM, Sunday, 1-5PM. Information: 865-974-2144, http://mcclungmuseum.utk.edu