Calendar of Events
Monday, February 4, 2019
Omega Gallery: Palimpsests and Other Recent Projects
January 28, 2019 — February 28, 2019
Category: Exhibitions & visual art and Free event
Opening reception: Jan 28, 4-6 PM
Solo exhibition by Aggie Toppins - Featuring graphic design and mixed media art. Aggie Toppins is Art Professor and Chair of the Art Dept at UT-Chattanooga. http://aggietoppins.com/
Omega Gallery at Carson-Newman University, Warren Art Building, corner of Branner & S. College Streets, Jefferson City, TN 37760. Gallery hours: M-F 8-4. Information: www.cn.edu
Arrowmont School of Arts and Crafts: 19th Sevier County Biennial Juried Exhibition
January 19, 2019 — March 2, 2019
Category: Exhibitions & visual art, Fine Crafts and Free event
Opening Reception & Presentation of Awards: January 25, 2019, 6:00 – 8:00 pm
The Sevier County Biennial Juried Exhibition is a juried presentation of artworks created by residents of Sevier County, Tennessee. This year's juror, Sarah Stanley, Curator at the William King Museum of Art in Abingdon, VA, selected 61 works created by 42 artists. The works showcased in this exhibit are a testament to the artistic skill, talent, and creativity of Sevier County residents. Congratulations to all the artists, and to the awardees. For more award information and the full list of participating artists, visit arrowmont.org/19th-sevier-county-biennial-juried-exhibition/
In the Sandra J. Blain Gallery
Arrowmont School of Arts and Crafts, 556 Parkway, Gatlinburg, TN 37738. Information: 865-436-5860, www.arrowmont.org
Ewing Gallery: Kate Gilmore IN YOUR WAY
January 10, 2019 — February 20, 2019
Category: Exhibitions & visual art and Free event
Kate Gilmore will give a public lecture on Thursday, January 17th at 7:30 PM in room 109 of the Art + Architecture Building. A brief reception for the exhibition will follow immediately in the Ewing Gallery.
Kate Gilmore: In Your Way features ten works—nine performance-based videos and one live performance/sculptural installation—by this New York-based artist known for synthesizing multiple artistic mediums including performance, video, sculpture, and painting. In her videos, Gilmore critiques and also inserts herself into male dominated movements such as Abstract Expressionism and Minimalism, exploring feminist themes and modern and contemporary art tropes, all the while exhibiting relentless determination. The spilling and splattering from her work are an ode to Abstract Expressionism or 1950s stripe paintings. Her works are mischievous and political, as well as humorous and critical of the heroic language and absence of women in these artistic movements. The physical situations and actions Gilmore creates for herself and her performers are metaphors for challenges women face culturally and socially.
Gallery hours:
M, T, W, F: 10am - 5pm
Thurs: 10am - 7:30pm
Sundays: 1-4
Ewing Gallery, 1715 Volunteer Blvd on the UT campus, Knoxville, TN 37996. Information: 865-974-3200, www.ewing-gallery.utk.edu
Tennessee Valley Unitarian Universalist Church: Exhibit by Ken Moffett & Kate Aubrey
December 16, 2018 — February 13, 2019
Category: Exhibitions & visual art and Free event
Free and open to the public
Reception Friday, January 11, 6:00 to 7:30 pm. Artists' talks at 6:30 pm.

Ken Moffett: Recent Work in Acrylic on Canvas
This work since 2010 represents an ongoing examination of the potential for artistic expression when limited to form, line and color. Representational aspects can seem to appear in some of these paintings, but the intent has always been to use nonobjective means. Emotive content is an inevitable and welcome outcome, some works being fractious, others calm, some brooding and others "optimistic" in tone. An early exposure to so-called abstract expressionism clearly had an influence. In all cases, the titles were chosen after completion of the work. While the approach may appear limiting, I have found a rewarding wealth of opportunities for intriguing compositional developments. Inevitably, my career in architecture may have had an influence on some of these compositions, though in general I have tried to regard these paintings as an opportunity to "work on something completely different."

Moffett began creating and studying art in his youth while residing in Missouri, Oklahoma and Virginia, and continued at the College of Wooster in Ohio and the School of Design at North Carolina State University, where he received his degree in architecture. His watercolor paintings have been chosen for exhibit in Ohio, Massachusetts, Virginia, North Carolina and Tennessee, and are included in a number of private collections. An exhibit at the Emporium Gallery in 2010 featured work in acrylics and other media, and his paintings have been included in Knoxville's "Art in the Airport." A Knoxville resident since 1975, Moffett was awarded the Gold Medal of the East Tennessee Chapter of the American Institute of Architects in 2002. A retrospective exhibit of his architectural firm's work is on exhibit at the UTK Art & Architecture Building, December 3 - January 25.


Kate Aubrey
I love to paint. It's like breathing, only better. Or perhaps it is like life. What could teach me more quickly or thoroughly than watercolor the necessity of making mistakes if I would create something truly new? Or the need I have for discomfort in order to be willing to grow? Watercolor is my first and foremost choice of media precisely because it doesn't just do what it's told. There is a certain mischief in it. Every time I put brush to paper I discover something new — whether I intend to or not.

A devoted watercolorist for 40 years, Aubrey has studied with such notable artists as Charles Reid, Carol Orr, Don Andrews, Lian Quan Zhen, Mike Bailey, Ted Nuttall, Mary Moquin, Jeannie McGuire, and Stephen Quiller. She has won numerous awards in her travels and was named a finalist in The Artists Magazine's Over 60 Competition of 2013 for her painting "Invisible." Since arriving in the Knoxville area in 2014, Aubrey has taught several workshops in Tennessee and Nevada, is Vice President of the Knoxville Watercolor Society, and is a member of the Artists Guild of Tellico Village, the Fountain City Art Center, the Tennessee Artist's Association, the Southern Watercolor Society, and the Arts Alliance of Knoxville. Her paintings have been accepted into several shows, including the Oak Ridge Art Center's Annual Juried Shows of 2014 and 2015, winning awards each year, and The Arts and Culture Alliance's National Juried Exhibition of 2016. She won awards in the 2016 and 2017 Southern Watercolor Society Juried Exhibits, and her painting "Old Soul, Dear Heart" took the top Jerry's Artarama Purchase Award in the 2016 Tennessee Watercolor Society Biennial Exhibition.
Tennessee Valley Unitarian Universalist Church, 2931 Kingston Pike, Knoxville, TN 37919. Gallery hours: M-Th 10-5, Su 10-1. Information: 865-523-4176, www.tvuuc.org
Zoo Knoxville: Kroger Discount Days
December 1, 2018 — February 28, 2019
Category: Kids & family and Science & nature
Zoo Knoxville is offering $5 off admission tickets during Kroger Discount Days. Guests can discover why winter is an enjoyable time to visit the zoo. Many animals, including red pandas, river otters, elephants, gorillas, red wolves, lions and tigers, enjoy the cooler temperatures. On days when the temperature drops below 40 degrees, some animals will be moved indoors, but visitors can still see most in their indoor viewing areas. The Pilot Flying J Wee Play Adventure is a popular indoor area that's a warm stop for creative play and reptile viewing during visits as well.
A December trip to the zoo can even include a visit to Santa's Village, a special holiday encounter and photo opportunity with Santa Claus. Santa's Village will be open for holiday photos and Christmas wishes Thursday, Dec. 13 through Sunday, Dec. 16 from 10 a.m. until 2 p.m. each day in the heated Kids Cove Tent. Santa's Village is included with general admission. Discounted tickets can be purchased at the zoo ticket window during regular zoo hours and online at zooknoxville.org. Discounted admission tickets must be used by Feb. 28, 2019, and cannot be combined with any other promotion, discount, or coupon.
Zoo Knoxville, 3500 Knoxville Zoo Drive, Knoxville, TN 37914. Open every day except Christmas. Information: 865-637-5331, www.zooknoxville.org
The Outpost: Upcoming Shows
November 1, 2018 — March 30, 2019
Category: Music
Coming to Happy Holler this November, it'll be open for just five months, so we're going to put as much awesome stuff in there as we can before it's gone forever! You can read more about how this came about in this article in the Knoxville News Sentinel as well as this article in Inside Of Knoxville.
https://www.knoxnews.com/story/entertainment/music/2018/10/03/new-knoxville-popup-music-venue-outpost-announced/1511021002/
https://insideofknoxville.com/2018/10/new-pop-up-concert-series-announced/
With the new venue, we are already off and running announcing shows. We already have tickets on sale for our first five shows plus, you can register (for free) to come to our grand opening event!
• firekid on Thursday, November 1st
• Strung Like a Horse on Friday, November 2nd
• Hardcastle on Saturday, November 3rd
• Free Grand Opening Event With Music From Jubal on Friday, November 9th
• William Wild on Friday, November 16th
• Vacation Manor on Thursday, November 29th
And more! Open through March 2019 at 109 W. Anderson Avenue, Knoxville, TN 37917. http://knoxvillemusicwarehouse.com/the-outpost
Frieson Black Cultural Center: Sacred and Profane by Marc Z. DeBose
October 29, 2018 — May 1, 2019
Category: Exhibitions & visual art and Free event
"Sacred and Profane" exhibition the Frieson Black Cultural Center (extended)
The art gallery at the Frieson Black Cultural Center is featuring "Sacred and Profane," a retrospective exhibition of mixed-media prints by Marc Z. DeBose. DeBose, who received his MFA in Studio Art (printmaking) in 2002, died unexpectedly on Monday April 2, 2018 from a ruptured aorta. Marc's father Frank DeBose, who loaned most of the works for this exhibition, is Professor Emeritus in Visual Communication Design at the School of Art Institute of Chicago where Marc completed his BFA in printmaking, electronic art and photography in 1996. The exhibition is an opportunity to celebrate his creative spirit. The exhibition will run through February 28, 2019.
Several of the works in the exhibition are from Marc's MFA thesis, which examined the African-American experience in relationship to community police-work. These works also express the influences of his synthesis of Catholic and Pentecostal roots on family and community interactions. Following his MFA degree, Marc Z, DeBose continued his studio practice while also pursuing a career as a Chicago policeman.
1800 Melrose Ave., Knoxville. https://art.utk.edu/mixed-media-prints-by-utk-alumnus-marc-z-debose-at-the-frieson-black-cultural-centerr/
Central Cinema Screenings
October 8, 2018 — December 31, 2019
Category: Film
Central Cinema is a community moviehouse located in the heart of North Knoxville's Happy Holler neighborhood. We open 45 minutes before the day's first showtime and close our concession stand as the final film lets out.
Every weekend we present a selection of classic films and/or first-run independents, usually including both Family Matinees & cult movie-oriented Late Shows. This standard programming is complemented during the week by special film & arts events of all sorts. (Click through to our Films page to browse current & upcoming programming.)
Central Cinema's single auditorium features 4K digital projection and 96 seats custom-decorated with movie moments selected by friends and supporters. At the end of the adjoining gallery hallway is our concessions lounge, featuring both inside seating and a deck for good times & discussion before and after film screenings. Central Cinema offers a variety of food and drink options, from movie theater staples to locally-sourced treats and a selection of canned & bottled beers.
TICKET PRICING: $10 Evening, $9 Students & Military, $8 Matinee & Seniors, $7 Kids, $15 Double Features
Central Cinema, 1205 N Central St, Knoxville, TN 37917. Information: info@centralcinemaknox.com, (865) 951-2447, https://centralcinema865.com
East Tennessee Historical Society: A Home for Our Past: The Museum of East Tennessee History at 25
September 14, 2018 — March 31, 2019
Category: Exhibitions & visual art and History & heritage
A Home for Our Past: The Museum of East Tennessee History at 25 a new feature exhibition at the Museum of East Tennessee History
The public opening of the exhibition begins at 4:30 p.m. on Friday, September 14, with light refreshments and ribbon cutting and remarks at 5:15.
When the Museum of East Tennessee History opened in 1993, it fulfilled a shared vision to preserve and interpret the region's rich history for the benefit of all, a vision first articulated a century and a half earlier. On May 5, 1834, Dr. J.G.M. Ramsey addressed a group of a historically-minded citizens gathered for the first annual meeting of the East Tennessee Historical and Antiquarian Society. Concerned that many of the participants in Tennessee's early history were passing away and with them their memories, Ramsey issued a call to action: "Let us hasten to redeem the time that is lost."
Today, 184 years later, Dr. J.G.M. Ramsey's plea to save Tennessee's past continues to reverberate in the galleries of the East Tennessee Historical Society's museum, a permanent home for our region's cherished stories, traditions, and artifacts. The East Tennessee Historical Society actively began collecting artifacts and producing award-winning interpretive exhibits in 1993, which has now grown to more than 16,000 artifacts housed within the East Tennessee History Center. In this special exhibition, ETHS is excited to highlight East Tennessee's unique history through a variety of artifacts, with at least one exhibited item from each year of ETHS's active 25 years of collections, most of which are rarely or never on display.
The exhibition includes more than twenty-five artifacts and numerous photographs and illustrations representative of East Tennessee's unique history. Some of the items include an 1883 Springfield penny-farthing, the first apparatus to be called a "bicycle"; an 1822 artificial hand that belonged to a teacher from Union County; a silver coffee and tea service from the East Tennessee and Virginia Railroad presented to Superintendent James Baker Hoxsie upon his retirement in 1866; a coverlet woven by one of the famed Walker sisters of Greenbrier; a shirt stating "Healing in the name of Jesus. Take up serpents, Acts 2:38" worn during religious services practicing snake handling in Cocke County; an 1817 bead necklace belonging to Eliza Sevier, the wife of Templin Ross and the granddaughter of both John Sevier and Cherokee Chief Oconostota; a 1907 baseball uniform from a coal town's team in Marion County; and the distinctive backdrop and wall clock from WBIR-TV variety program "The Cas Walker Farm & Home Show." The exhibit also features a brilliant display of East Tennessee furniture, textiles, folk art, instruments, and vintage toys.
Also on display are more than two dozen featured artifacts from the Tennessee State Museum. A new Tennessee State Museum will open on the grounds of the Bicentennial Capital Mall in Nashville on October 4. ETHS is honored to display select East Tennessee artifacts from their collection, highlighting the programmatic ties between the two institution as well as the museums' shared mission to preserve Tennessee's rich history. Selected items include a 1792 map of the State of Franklin, an 1831 copy of the Cherokee Phoenix & Indians Advocate newspaper, and a 19th century flintlock muzzle loading rifle made by Baxter Bean of Washington County.
East Tennessee Historical Society, 601 S. Gay Street, Knoxville, TN 37902. Museum hours: M-F 9-4, Sa 10-4, Su 1-5. Information: 865-215-8824, www.easttnhistory.org
Dogwood Arts: Art In Public Places
April 1, 2018 — March 10, 2019
Category: Exhibitions & visual art and Free event
Dogwood Arts Art In Public Places - Temporary Sculpture Exhibition
Art in Public Places is a large-scale outdoor sculpture program showcased throughout Knoxville, Oak Ridge, and Alcoa, Tennessee. The annual rotating installation is one of many Dogwood Arts programs focused on providing access to the arts for everyone, promoting awareness of the strong visual arts community thriving in our region, and creating a vibrant and inspiring environment for residents and visitors to experience. Over the past eleven years, Dogwood Arts has curated and installed over 220 works of art, and the Art In Public Places program has gained national recognition as a platform for world-class artists. This year's ambitious collection of sculptures created by artists from across the nation has been selected by Director of the Zuckerman Museum of Art, Justin Rabideau.
Dogwood Arts, 123 W. Jackson Ave, Knoxville, TN 37902. Information: 865-637-4561, www.dogwoodarts.com
Ijams Nature Center: Events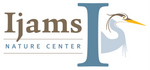 January 1, 2018 — December 31, 2019
Category: Classes & workshops, Festivals & special events, Free event, Health & wellness, Kids & family and Science & nature
View the calendar of ongoing events at http://ijams.org/events/
Ijams Nature Center, 2915 Island Home Ave, Knoxville, TN 37920. Hours: Grounds and trails open during daylight hours. Call for Visitor Center hours. Information: 865-577-4717, www.ijams.org
Union Ave Books: Upcoming Events
January 1, 2018 — December 31, 2019
Category: Free event, Literature & readings and Music
Mysteries of Union Avenue with Knoxville History Project
Friday September 6 at 6:00pm at Union Avenue Books
All very old streets have mysteries, and Union Avenue, which forms the southern border of Market Square, may have more than its share. One of America's most idealistically progressive initiatives was launched from a building diagonally across the street from a shabby burlesque house that featured profanely bizarre clowns and dancing girls. Occasionally, on the street outside, you might encounter French existentialist Jean-Paul Sartre; Indian head of state Jawaharlal Nehru; doomed journalist Ernie Pyle; Bill Johnson, the last surviving slave of a U.S. president; and a shadowy character called Webfoot Watts. As it happens, they all had business on Union Avenue. As part of Knoxville's First Friday, 20% of all proceeds from the evening at Union Ave. Books will support KHP. Come out for the program and plan to buy a book or a gift for someone.
Because You're Mine by Rhea Frey - Tuesday September 10 @ 6:00
Single mother Lee has the daily routine down to a science: shower in six minutes. Cut food into perfect squares. Never leave her on-the-spectrum son Mason in someone else's care. She'll do anything—anything—to keep his carefully constructed world from falling apart. Do anything to keep him safe. But when her best friend Grace convinces her she needs a small break from motherhood to recharge her batteries, Lee gives in to a weekend trip. Surely a long weekend away from home won't hurt? Noah, Mason's handsome, bright, charismatic tutor—the first man in ages Lee's even noticed—is more than happy to stay with him. Forty-eight hours later, someone is dead. But not all is as it seems. Noah may be more than who he claims to be. Grace has a secret—one that will destroy Lee. Lee has secrets of her own that she will do anything to keep hidden. And what will happen to Mason, as the dominoes begin to fall and the past comes to light? Perhaps it's no mystery someone is gone after all… Because You're Mine is a breathtaking novel of domestic drama and suspense. Prepare to stay up all night.
With a degree in creative writing from Columbia and six traditionally published books under her belt, Rea has helped hundreds of clients refine, hone, and craft their own ideas into full-fledged books. Whether it's working on a book proposal to sell to a publisher, ghostwriting a memoir, or consulting on a great idea, Rea's fifteen years in the publishing industry will clarify the message, mission, audience, and ultimately help find a home for a client's work. When she's not promoting her novels, NOT HER DAUGHTER, and her upcoming release, BECAUSE YOU'RE MINE, you can find her creating writing workshops, ogling her sexy husband, homeschooling her incredible daughter, or plotting her next great adventure.
Linda Parsons "solo launch" for Candescent
September 29 at UAB
Pauletta Hansel is the former Poet Laureate of Cincinnati. She publishes widely and is managing editor of Pine Mountain Sand & Gravel, the literary publication of Southern Appalachian Writers Cooperative. She has served as Writer-in-Residence at Thomas More College in Kentucky and leads writing workshops and retreats in the Greater Cincinnati area and beyond. Palindrome, Hansel's sixth collection, is brave and brilliant. The vision of its title—a word that spells itself in both directions—infuses the whole with understanding that, as she was her mother's daughter, so she has become mother to the child who is her mother suffering dementia. Whether writing in fixed forms, free forms, or from her mother's written memories, Hansel creates a way to bear her readers, her mother, and herself though this harrowing time. This is a hard-won, heart-won book. —George Ella Lyon
Linda Parsons coordinates WordStream, WDVX-FM's weekly reading series, with Stellasue Lee and is the reviews editor at Pine Mountain Sand & Gravel. She publishes widely and is the copy editor for Chapter 16, Humanities Tennessee's literary website. She also serves as playwright-in-residence for The Hammer Ensemble, the social justice wing of Flying Anvil Theatre in Knoxville. [In Candescent,] Linda Parsons honors grief. She shares with us her knowing that as the threads of our lives unravel, so too, gifts materialize in ways we never dreamed. Here, trauma is transformed into a journey of enlightenment. We come to understand that what first appears as a door marked "Loss," the author walks through victorious, fully revitalized, with a flare of capriciousness. She finds a new depth of being, and joy in every breath taken. —Stellasue Lee
For more information on all our events, visit our website. Free and open to the public. UNION AVE BOOKS, 517 Union Avenue, Knoxville, TN 37902. Information: 865-951-2180, www.unionavebooks.com