Calendar of Events
Friday, October 5, 2018
Dogwood Arts: MSA Conference Invitational Exhibition
October 5, 2018 — October 24, 2018
Category: Exhibitions & visual art, Fine Crafts and Free event
Mid-South Sculpture Alliance, a non-profit organization that aims to promote the creation, awareness and understanding of sculpture nationwide, brings its conference to Knoxville, TN. For more information visit their website: https://www.midsouthsculpture.org/
Dogwood Arts, 123 W. Jackson Ave, Knoxville, TN 37902. Information: 865-637-4561, https://www.dogwoodarts.com/first-friday/
Appalachian Arts Craft Center: Fall Porch Sale
October 5, 2018 — October 14, 2018
Category: Festivals & special events, Fine Crafts and Free event
The Appalachian Arts Craft Center in Norris will hold its Fall Porch Sale starting on Friday, October 5, and continuing for about two weeks. The Porch Sale, held each spring features outdated stock, seconds, student crafts, and nonjuried work by members of the Craft Center. It's an excellent time to get great deals.
The Appalachian Arts Craft Center is a nonprofit center with a mission to support arts and crafts in Appalachia through education, sales, and community involvement. The center is located at 2716 Andersonville Highway 61, Clinton, TN, one mile east of I-75 north at Exit 122.
Appalachian Arts Craft Center Hours: M-Sa 10-6, Su 1-5. Information: 865-494-9854, www.appalachianarts.net
1st. Annual Breast Cancer Charity Event
October 5, 2018 — October 6, 2018
Category: Fundraisers
Brown Squirrel Furniture has joined forces with Family Tree Candle Co, Bruce McCamish Photography, and his local photography community to support our cause! Dozens of beautiful photography pieces have been graciously donated for our First annual Breast Cancer Charity Event. We will be hosting a silent auction on these beautiful prints from Friday, October 5th to Saturday, October 6th, with bidding closing at 7pm on the 6th at Brown Squirrel, 9901 Sherrill Blvd, Knoxville, Tennessee 37932.
Join us for complimentary hors d'oeuvres and live music on Saturday, October 6th from 4-7PM while you place your bids.
100% of the proceeds will be donated to a local 501 (c)(3) Breast Cancer charity, Breast Connect Knoxville. To learn more about this amazing organization, Breast Connect, kindly visit www.breastconnect.org.
In support of Breast Cancer Awareness, an exclusive candle scent was lovingly created by Family Tree Candle Co., a local family-owned business, for Brown Squirrel Furniture. You can find this amazing new pink candle, called "HOPE", year-round inside Brown Squirrel Furniture at "Renee's Retreat & Boutique". A portion of the proceeds from each candle will also be donated to Breast Connect all year long.
For more informatyion please visit https://www.facebook.com/events/483192392190920/
Great Smoky Mountains Heritage Center: Fall Concert Series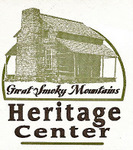 Category: Music
Jerry Butler Band
$10 per person
GSMHC Members and Children 5 and Under are FREE
Great Smoky Mountains Heritage Center, 3/4 mile east of traffic light at the Highway 321 and 73 intersection towards the Great Smoky Mountains National Park, Townsend, TN. Hours: M-Sa 10-5. Information: 865-448-0044, www.gsmheritagecenter.org
Ijams Nature Center: Movies Under the Stars
Category: Film, Kids & family and Science & nature
Movies fans rejoice, the Ijams Nature Center and Central Cinema Movie Series: Movies Under the Stars returns this summer! Doors for this event will open at 6pm. Movies will begin at dark. Food trucks and beer garden area will be open for this event. Feel free to bring your blankets and lawn chairs for this event. NO COOLERS AND NO OUTSIDE ALCOHOL PLEASE. Dogs are allowed at this event- they must be on a leash the entire time. Tickets are $8 per person or $25 for a family four pack of tickets.
For the ultimate movie buff, we are offering Summer Movie Passes for $35 per person and that will get you into all 5 movie nights this summer!! (Deadline to buy Summer passes is June 2!!)
October 5: Pet Sematary
Ijams Nature Center, 2915 Island Home Ave, Knoxville, TN 37920. Hours: Grounds and trails open during daylight hours. Call for Visitor Center hours. Information: 865-577-4717, www.ijams.org
Knoxville Symphony Orchestra: Women Rock!

Category: Music
Part of the Knoxville Symphony Orchestra's 2018-2019 Pops Season.
Aretha Franklin, Janis Joplin, Pat Benatar, Tina Turner, and Heart are all proof that "women rock!" Three of the most dynamic young female Broadway stars of today join Music Director Aram Demirjian and the Knoxville Symphony Orchestra for an evening of smash hits including "Take Another Piece of My Heart," "Proud Mary," "Hit Me With Your Best Shot," "These Dreams," and more arranged by Grammy Award-winner Jeff Tyzik.
At the t the Tennessee Theatre. Tickets and information: 865-291-3310, www.knoxvillesymphony.com
Friends of Literacy: East Tennessee Writers Hall of Fame
October 5, 2018
6:30-9 PM
Category: Festivals & special events, Fundraisers and Literature & readings
At Club LeConte, 800 South Gay Street, 27th Floor Knoxville, TN 37929
The 15th Annual East Tennessee Writers Hall of Fame to benefit Friends of Literacy. Congratulations to this year's winners! Friends of Literacy is pleased to announce the following 2018 inductees:
Doris Gove, Children's Literature
Charles Dodd White, Fiction
Wayne Bledsoe, Nonfiction
Linda Parris-Bailey, Playwriting
Brian Griffin, Poetry
Scott Miller, Songwriting
Cormac McCarthy, Lifetime Achievement
John Rice Irwin, Outstanding Contribution to East Tennessee Culture and Literacy
Six East Tennessee writers from previous eras are being inducted posthumously:
Frances Hodgson Burnett, Fiction
Don Whitehead, Nonfiction
Joseph Wood Krutch, Nonfiction
Paul Y. Anderson, Nonfiction
Arthur Q. Smith, Songwriting
Harry McClintock, Songwriting
The awards ceremony will be held at Club LeConte and will include dinner, as well as time to meet the authors and have them sign their work. Tickets are $100. http://friendsofliteracy.org/events/2018/10/5/east-tennessee-writers-hall-of-fame
Bijou Theatre: Lee Ann Womack
Category: Music
WIVK PRESENTS LEE ANN WOMACK WITH ANDREW DUHON
Artists don't really make albums like Lee Ann Womack's THE LONELY, THE LONESOME & THE GONE anymore.
Albums that seem to exist separate and apart from any external pressures. Albums that possess both a profound sense of history and a clear-eyed vision for the future. Albums that transcend genres while embracing their roots. Albums that evoke a sense of place and of personality so vivid they make listeners feel more like participants in the songs than simply admirers of them.
Anybody who has paid attention to Womack for the past decade or so could see she was headed in this direction. THE LONELY, THE LONESOME & THE GONE (ATO Records) a breathtaking hybrid of country, soul, gospel and blues comes from Womack's core. "I could never shake my center of who I was," says the East Texas native. "I'm drawn to rootsy music. It's what moves me."
Capturing the reality of East Texas music isnt always easy. Being in Houston and at SugarHill helped make that happen, inspiring an approach to the recording process that everyone embraced from the first note played. Music down there including Houston, Beaumont, Port Arthur and all the way through Louisiana, Mississippi and Alabama is this huge melting pot," Womack says. "I love that, and I wanted that in this record. I wanted to make sure it had a lot of soul in it, because real country music has soul, and I wanted to remind people of that.
"When you make albums, and aren't just going for singles, you really have to treat them with respect," Liddell adds. "We did that at SugarHill, taking a bunch of like-minded lunatics and seeing what happened.
In Houston with all its history, its eccentricity, its diversity and its lack of pretense those like-minded lunatics found a place where they could flourish.
"We all felt we weren't going someplace just to make a record," Womack says. "We were going someplace to make a great record." Don't just take her word for it, though. Listen. And when Womack and the music take you there, you'll find you want to stay.
Bijou Theatre, 803 S. Gay Street, Knoxville, TN 37902. Information/tickets: 865-522-0832, www.knoxbijou.com, www.ticketmaster.com
Jubilee Community Arts: Van Eaton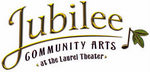 Category: Music
Live Recording Session
Celebrate East Tennessee songwriter Van Eaton's new release Love, Laughter and Loss. Van's song "It's Just the Night" was covered by Del McCoury on the album of the same name. This show will feature both brand new and some well known original songs. Van plans to record this show for release on an upcoming CD. He will be joined by a few great musical guests for an evening of music and fun.
Jubilee Community Arts at the Laurel Theater, 1538 Laurel Ave, Knoxville, TN 37916. Tickets (discounts apply to advance purchase, JCA members, students & seniors) available through http://www.brownpapertickets.com/producer/1118485, 1-800-838-3006 ext 1, and at the door. For information: 865-522-5851, www.jubileearts.org
Knox County Parents as Teachers: "I Spy" Adventure
October 5, 2018
10:00am-1:00pm
Category: Festivals & special events, Free event and Kids & family
Come join Knox County Parents as Teachers dressed up as your favorite community helper for an "I Spy" adventure at Safety City. Books will come alive through story time and hands on activities.
Friday, October 5, 10:00am-1:00pm. (Rain date November 16).
Safety City, 165 S Concord Street, Knoxville, 37919.
Stroller and Wagons Only, Ages 0-5 years, FREE Admission
A Screening of the Film Exit Through the Gift Shop
Category: Film
Hosted by Knoxville Graphic House and Knoxville Museum of Art
at 1050 World's Fair Park Dr SW, Knoxville, Tennessee 37916
This is a film about infamous, shadowy graffiti street artist Banksy who has left his mark on cities throughout the world. Experience the film on the lawn of the June and Rob Heller Garden at the KMA.
Must be 21+
CASH bar and food (provided by SoKno Taco).
ADMISSION* $5 in advance, $10 at the door
*Free to members of Art House if a reservation is made in advance. https://www.facebook.com/events/335168750381916/
Tennessee River Runoff 5k & Cheers to Clean Water Celebration
Category: Science & nature
On October 5 join the Tennessee Stormwater Association (TNSA), University of Tennessee, City of Knoxville Solid Waste, and Knox County Stormwater for Knoxville's 2nd Annual Tennessee River Runoff 5K & Cheers to Clean Water Celebration -- an event showcasing the ways that we can help to protect our local streams and rivers with green infrastructure! The chip-timed race will take runners and walkers through the campus of the University of Tennessee, passing by rain gardens, bioswales, created wetlands, and other methods that UT uses throughout campus to lessen water pollution. Racers will also get to catch a view of the Tennessee River.
The race will begin and end at the UT Gardens, where the Cheers to Clean Water Celebration will celebrate the importance of clean water for happy and healthy communities. Here, attendees can enjoy local craft beer while exploring the world of water quality and stream health by visiting our educational vendor booths, and checking out a local band. Kids can participate in the on-site scavenger hunt, as well as other kid-friendly water activities.
Participants who run the 5K will receive a bandana, and those participating in the Cheer to Clean Water Celebration will receive a custom aluminum pint cup with 2 drink tickets, each good for one craft beer (additional drink tickets may be purchased for $2). Participants in both the 5K and the Celebration will receive both gifts. First 200 registrants are guaranteed swag!
All proceeds benefit the Tennessee Stormwater Association, a nonprofit organization that advocates for protecting and improving the quality of the waters of Tennessee.