Calendar of Events
Monday, October 1, 2018
Ewing Gallery: Irons in the Fire: UTK Sculpture Alumni
September 16, 2018 — October 6, 2018
Category: Exhibitions, visual art, Fine Crafts and Free event
Opening Reception: Sunday, September 16th, 2-4PM
The Ewing Gallery is pleased to partner with UTK Sculpture and the Mid South Sculpture Alliance Conference to present the work of 25 alumni of the UT Sculpture program. Exhibiting artists are:
Jessica Brooke Anderson, MFA 2013
Leticia Bajuyo, MFA 2001
Robmet Butler, MFA 2009
Mike Calway-Fagen, BFA 2006
Dan DeZarn, MFA 2013
Richard Ensor, BFA 2015
Preston Farabow, BFA 1992
Cassidy Frye, MFA 2018
Brian Jobe, BFA 2004
David Jones, MFA 2004
Noah Kirby, 1998
Alison Ouellette-Kirby, MFA 1996
Candice Lewis, MFA 2004
Erica Mendoza, MFA 2018
Marisa Mitchell, BFA 2016
Lauren Sanders, BFA 2015
Joshua Shorey, MFA 2017
Jacob Stanley, MFA 2010
Thomas Sturgill, BFA 2003
Durant Thompson, BFA 1997
John Truex, BFA 2004
Kevin Varney, MFA 2014
Taylor Wallace, BFA 2005
AC Wilson, BFA 2012
Ronda Wright, BFA 2009
This exhibition was curated by Bill FitzGibbons, UT School of Art Alum.
The Ewing Gallery will be open M-F 10am - 5PM and will have extended hours until 7:30PM on Thursday nights. We are open from 1-4PM on Sundays. Ewing Gallery, 1715 Volunteer Blvd on the UT campus, Knoxville, TN 37996. Information: 865-974-3200, www.ewing-gallery.utk.edu
East Tennessee Historical Society: A Home for Our Past: The Museum of East Tennessee History at 25
September 14, 2018 — March 31, 2019
Category: Exhibitions, visual art and History, heritage
A Home for Our Past: The Museum of East Tennessee History at 25 a new feature exhibition at the Museum of East Tennessee History
The public opening of the exhibition begins at 4:30 p.m. on Friday, September 14, with light refreshments and ribbon cutting and remarks at 5:15.
When the Museum of East Tennessee History opened in 1993, it fulfilled a shared vision to preserve and interpret the region's rich history for the benefit of all, a vision first articulated a century and a half earlier. On May 5, 1834, Dr. J.G.M. Ramsey addressed a group of a historically-minded citizens gathered for the first annual meeting of the East Tennessee Historical and Antiquarian Society. Concerned that many of the participants in Tennessee's early history were passing away and with them their memories, Ramsey issued a call to action: "Let us hasten to redeem the time that is lost."
Today, 184 years later, Dr. J.G.M. Ramsey's plea to save Tennessee's past continues to reverberate in the galleries of the East Tennessee Historical Society's museum, a permanent home for our region's cherished stories, traditions, and artifacts. The East Tennessee Historical Society actively began collecting artifacts and producing award-winning interpretive exhibits in 1993, which has now grown to more than 16,000 artifacts housed within the East Tennessee History Center. In this special exhibition, ETHS is excited to highlight East Tennessee's unique history through a variety of artifacts, with at least one exhibited item from each year of ETHS's active 25 years of collections, most of which are rarely or never on display.
The exhibition includes more than twenty-five artifacts and numerous photographs and illustrations representative of East Tennessee's unique history. Some of the items include an 1883 Springfield penny-farthing, the first apparatus to be called a "bicycle"; an 1822 artificial hand that belonged to a teacher from Union County; a silver coffee and tea service from the East Tennessee and Virginia Railroad presented to Superintendent James Baker Hoxsie upon his retirement in 1866; a coverlet woven by one of the famed Walker sisters of Greenbrier; a shirt stating "Healing in the name of Jesus. Take up serpents, Acts 2:38" worn during religious services practicing snake handling in Cocke County; an 1817 bead necklace belonging to Eliza Sevier, the wife of Templin Ross and the granddaughter of both John Sevier and Cherokee Chief Oconostota; a 1907 baseball uniform from a coal town's team in Marion County; and the distinctive backdrop and wall clock from WBIR-TV variety program "The Cas Walker Farm & Home Show." The exhibit also features a brilliant display of East Tennessee furniture, textiles, folk art, instruments, and vintage toys.
Also on display are more than two dozen featured artifacts from the Tennessee State Museum. A new Tennessee State Museum will open on the grounds of the Bicentennial Capital Mall in Nashville on October 4. ETHS is honored to display select East Tennessee artifacts from their collection, highlighting the programmatic ties between the two institution as well as the museums' shared mission to preserve Tennessee's rich history. Selected items include a 1792 map of the State of Franklin, an 1831 copy of the Cherokee Phoenix & Indians Advocate newspaper, and a 19th century flintlock muzzle loading rifle made by Baxter Bean of Washington County.
East Tennessee Historical Society, 601 S. Gay Street, Knoxville, TN 37902. Museum hours: M-F 9-4, Sa 10-4, Su 1-5. Information: 865-215-8824, www.easttnhistory.org
Democracy and the Informed Citizen
September 11, 2018 — October 16, 2018
Category: Classes, workshops, Free event, History, heritage, Lecture, discussion, panel and Literature, reading, writing
Join Knox County Public Library and Humanities Tennessee for an informative series to include trivia, voter registration, presentations, a panel discussion, and a film screening. All events are free and open to the public. For more info and the full schedule visit our webpage.
Sessions include:
• Constitution Day Trivia
• Electoral Anomalies with Jack Neely
• Why Aren't You Voting? An Interactive Conversation
• Does Every Vote Count? Voter Rights & the Disenfranchised
• Hacked. How Safe Are Our Elections? Mechanics of Voting
• Democracy & the Free Press Panel Discussion
• Money & Politics: The Complicated Truth of Peddled Influence
• Globalization, 'Globalism' and the rise of nationalism in Europe and North America
• Gabriel Over the White House (1933)
• When Democracy Worked: Passage of the Civil Rights Act of 1964
• Choose Civility: How to Talk Politics & Still Be Friends
https://www.knoxlib.org/calendar-programs/programs-and-partnerships/democracy-and-informed-citizen-symposium
The Rose Quilt Guild: Annual Rose Center Quilt Show
September 9, 2018 — October 5, 2018
Category: Exhibitions, visual art, Fine Crafts and Free event
Opening Sep 9, 2-4 PM, free and open to public with light refreshments.
About The Rose Quilt Guild: Our quilt guild is a group of 60 - 70 women who meet on the third Tuesday of every month at the Rose Center in Morristown. Our goals are education and skill-building, friendship, and community service. We invite you to join us! We offer a workshop to members each month. We sponsor the annual quilt show. Recipients of our donation quilts include community organizations in Morristown, TN and the surrounding Lakeway Area. http://www.rosecenterquiltguild.com/
In the Edith Davis Gallery, The Rose Center, 442 West Second North St., Morristown, TN, 37814. Hours: M-F 9-5. Information: 423-581-4330, www.rosecenter.org
Westminster Presbyterian Church's Schilling Gallery: David Luttrell and Patricia Herzog
September 8, 2018 — October 28, 2018
Category: Exhibitions, visual art, Fine Crafts and Free event
Digital Photograms by David Luttrell and pottery and small sculptures by Patricia Herzog
David Luttrell describes his work as "digital photograms." He uses found objects and flora from his gardens to make compositions that are them exposed or scanned up to 30 minutes without the benefit of an aperture.
Patricia Herzog is exhibiting her functional, decorative glazed pottery as well as "alternative fired" small sculptures (Warrior Queens) that have Greek and Mesoamerican influences.
Westminister Presbyterian Church, 6500 S Northshore Dr, Knoxville, TN 37919. Hours: M-R 9-4, F 9-12. Info: (865) 584-3957 or www.wpcknox.org
Art Department at Carson-Newman University: Introspection - Recent Paintings by Bill Long
September 4, 2018 — October 26, 2018
Category: Exhibitions, visual art and Free event
Opening Reception Fri Sep 14, 3pm to 5pm
The Art Department at Carson-Newman University is pleased to announce the art exhibition, "Introspection; Recent Paintings by Bill Long," in our Omega Gallery. The public is invited to meet the artist at the opening reception of this solo art exhibition on Friday, September 14, 2018, 3:00pm to 5:00pm.
This exhibition will include large, abstract oil and acrylic paintings made by the artist within the last year and half. Bill Long was born in Morristown, Tennessee, and spent his elementary and high school years in Apopka, Florida. After graduation from high school he moved back to East Tennessee. Following two years of military service, he resumed his education and graduated with a BFA from the University of Tennessee at Knoxville. He spent 40 years in the sign business as owner/operator of Sign Legends, while raising a family.
Long has had five solo exhibitions, and has shown in numerous local and regional exhibitions. His work is in numerous private and corporate collections throughout the Southeast. Long says of his recent artwork, "I have been painting abstracts because they are completely authentic and original. I find them to be the most challenging, and the most rewarding."
http://www.billlongartist.com/
At the Omega Gallery at Carson-Newman University, Warren Art Building, corner of Branner & S. College Streets, Jefferson City, TN 37760. Gallery hours: M-F 8-4. Information: www.cn.edu
Liz Kelly Zook - Artist Exhibition
September 1, 2018 — October 31, 2018
Category: Exhibitions, visual art and Free event
Liz Kelly Zook is an artist in Murfreesboro, TN. Zook was raised in small-town Nevada, Missouri. Her art will be featured from September 1st-October 31st in Hodges Library on the University of Tennessee Campus (1015 Volunteer Blvd).
Zook's art is a mix between Pop and Illustrative art. She uses a lot of bright colors; very few of her pieces are without black outlines. She likes the way the outlines control the chaos of the color when she applies it to the canvas.
Zook's goal as an artist is to encourage people to spend more time on the things that bring them joy. She describes her work as "fun for the sake of fun." And let's face it, everyone needs more fun.
McClung Museum: For All the World to See: Visual Culture and the Struggle for Civil Rights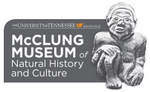 September 1, 2018 — October 20, 2018
Category: Exhibitions, visual art, Free event, History, heritage and Science, nature
For All the World to See: Visual Culture and the Struggle for Civil Rights, a nationally touring exhibition from NEH on the Road, uses a compelling assortment of photographs, television clips, art posters, and historic artifacts to trace how images and media disseminated to the American public transformed the modern civil rights movement.
This visual culture jolted Americans, both black and white, out of a state of denial or complacency. Visitors to the immersive display will explore dozens of compelling and persuasive visual images, including photographs from influential magazines, such as LIFE, JET, and EBONY; CBS news footage; and TV clips from The Ed Sullivan Show.
Also included are civil rights-era objects that exemplify the range of negative and positive imagery—from Aunt Jemima syrup dispensers and 1930s produce advertisements to Jackie Robinson baseball ephemera and 1960s children's toys with African American portraiture. For All the World to See is not a history of the civil rights movement, but rather an exploration of the vast number of potent images that influenced how Americans perceived race and the struggle for equality.
McClung Museum of Natural History and Culture, 1327 Circle Park Dr on the UT campus, Knoxville, TN 37996. Hours: Monday-Saturday, 9AM-5PM, Sunday, 1-5PM. Information: 865-974-2144, http://mcclungmuseum.utk.edu
Arrowmont School of Arts and Crafts: Silk Painters International Exhibit
September 1, 2018 — October 13, 2018
Category: Exhibitions, visual art, Fine Crafts and Free event
Transcendent Silk...Beyond the Ordinary
At SPIN Festival 2018
Sandra Blain Gallery - Arrowmont School of Arts and Crafts
Opening Art Reception, Dinner and Awards October 6th from 5:30pm to 8pm
Arrowmont School of Arts and Crafts, 556 Parkway, Gatlinburg, TN 37738. Information: 865-436-5860, www.arrowmont.org
TVUUC exhibition: Works by Gary Heatherly and Althea Murphy-Price
August 12, 2018 — October 11, 2018
Category: Exhibitions, visual art and Free event
Reception Friday, August 17, 6:00 to 7:30 pm. Artists' talks at 6:30 pm.
About Gary Heatherly: Heatherly recently retired from 30 years of commercial photography and is returning to the beginnings of his art. Still photography captures the precious moments of life. When we are younger, he says, life passes in slow motion as we explore our new world. As we age and shed the curiosity and wonder of youth, life speeds up. Photographers strive to capture and embellish the pristine moments for future appreciation. Heatherly has lived in Knoxville for over 55 years. He attended West High School and graduated with honors in 1974 from UT Knoxville with a BFA in Studio Art, emphasis in drawing and painting. He started his own photography business in the mid 70's and focused on advertising, editorial, architectural and stock photography. His work allowed him to see the world with trips to the Philippines , Ireland, and the Caribbean. He published a Book of the Year winner along with help from WBIR and Robin Easter Design: Knoxville Then & Now. He is featured in three other "coffee table" books about Knoxville. www.garyheatherly.com

About Althea Murphy-Price: Murphy-Price is inspired by the social implication of beauty as it relates to female identity, women and culture. This work investigates how identity is informed and influenced through the context of a deceptively subversive beauty culture. Real and false, decoration and imitation are addressed and questioned. Recent work is inspired by the popular hashtag #blackgirlmagic and online image results from searching "perfect hair" and "perfect skin." Her response to these images is colorful, playful and expressive of a child-like fascination. Althea Murphy-Price began her studies in Fine Art at Spelman College before receiving her Master of Arts in Printmaking and Painting from Purdue University and later studying at the Tyler School of Art, Temple University, where she earned her Master of Fine Arts. She has exhibited in venues throughout the country and abroad, including the Weston Gallery, Cincinnati; Howard Museum of Art, Baltimore; Wellesley College, Boston; Wade Wilson Art Gallery, Houston; Indiana University Art Museum; The Print Center, Philadelphia; The Halsey Institute of Contemporary Art, Charleston; and the Knoxville Museum of Art. International exhibits include the International Printmaking Exhibition, Jingdezhen, China; the American Youth Printmaking Exhibition, Lui Haisu Art Museum, Shanghai, China; and Print Resonance, Musashino Art University, Tokyo Japan. She was artist in residence at the Frank Lloyd Wright School; University of Hawaii, Hilo; The Vermont Studio Center; and the Venice Printmaking Studio. Her writings and work have been featured in Art Papers Magazine, CAA Reviews, Contemporary Impressions Journal, Art in Print, Printmaking: A Complete Guide to Materials and Process, and Printmakers Today. www.altheamurphyprice.com
Tennessee Valley Unitarian Universalist Church, 2931 Kingston Pike, Knoxville, TN 37919. Gallery hours: M-Th 10-5, Su 10-1. Information: 865-523-4176, www.tvuuc.org
Arrowmont School of Arts and Crafts: Turnabout: Women at the Lathe
August 7, 2018 — October 10, 2018
Category: Exhibitions, visual art, Fine Crafts and Free event
Turnabout: Women at the Lathe is the first exhibition organized and funded by the Women in Turning (WIT) committee of the American Association of Woodturners (AAW). Reflecting our membership, we created a blended invitational and juried show that celebrates both known and unknown voices in our field. The twenty-seven sculptural pieces in the exhibition were created by women artists from the United States, England, Wales, Canada, and Taiwan, ranging in age from their early twenties to their 80s. The work in the show is created all or in part on the lathe, a specialized woodworking machine that holds and spins material while it is carved with sharp tools. The exhibition features work by women with anything from a few years of experience to more than three decades of turning.
A traveling show, Turnabout: Women at the Lathe will be featured at three distinctly different venues: the Appalachian Center for Craft, part of the School of Art, Craft & Design at Tennessee Tech University; the American Association of Woodturners' Gallery of Wood Art; and Arrowmont School of Arts and Crafts in Gatlinburg, Tennessee.
It is our hope that through this exhibition more women will think of turning as possible for themselves, and discover the many pleasures of this extraordinary craft and art form.
Participating artists: Katie Adams, Donna Zils Banfield, Dixie Biggs, Kailee Bosch, Sally Burnett, Marilyn Campbell, Martha Collins, Barbara Dill, Sharon Doughtie, Jeanne Douphrate, Ena Dubnoff, Melissa Engler, Diana Friend, Louise Hibbert, Liz Kent, Janice Levi, Kristin LeVier, Grace Parliman, Tania Radda, Betty Scarpino, Hayley Smith, Janine Wang, Kimberly Winkle, Helga Winter, Andi Wolfe, Cindy Pei-Si Young
At JERRY DROWN WOOD STUDIO GALLERY at Arrowmont School of Arts and Crafts, 556 Parkway, Gatlinburg, TN 37738. Information: 865-436-5860, www.arrowmont.org
Tomato Head: "Opposite Day" by Julie Armbruster
August 5, 2018 — October 1, 2018
Category: Exhibitions, visual art and Free event
"Opposite Day" by Julie Armbruster
Armbruster's exhibit, "Opposite Day" opened this month in our Downtown location, and it's a wild ride of color, character, and composition that grabs the eye and then runs into the imagination. The work bursts with color and life and is inhabited by a cast of characters that are simultaneously alluring and suspect. http://thetomatohead.com/julie-armbruster/
At the Downtown Knoxville location Aug 5 - Sep 2 and West Knoxville Sep 3 - Oct 1
Tomato Head, 12 Market Square (865-637-4067) and 7240 Kingston Pike, Suite 172 (865-584-1075), in Knoxville. http://thetomatohead.com